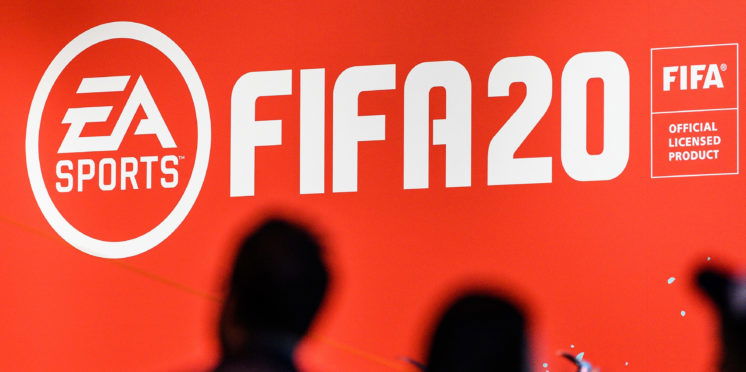 FIFA 20 review: The same old problems and a divided community
For years, gamers with all different types of backgrounds have had FIFA as a core game on their shelves.
I have personally played this game yearly since I received FIFA 05 on my 11th birthday, back when I was still in Primary School.
Every FIFA player has complaints, it's part of the package of playing the game, whether you sit on seasons or have some friends round for a tournament. But in the last year, those rages have become more real and more widespread
FIFA 19 was one of the biggest disasters in video game history. From before the game was even released, pro players such as Kurt were saying it was the worst FIFA to ever be made. FIFA 19 was plagued by the addition of timed finishing. EA tried to make shooting the equivalent of what it was on the NBA 2K series. On 2k, you have to do multiple things to try and get the best shot possible at the highest release point possible. EA tried to add this to FIFA, and it made for the worst disaster in the game's history.
FIFA was no longer about creating a high percentage chance, it became about mastering a mechanism. It was neither realistic nor a fair addition to the game, and the result was some of the worst pro play to ever be seen on the circuit.
The content was a disaster from the first week too. The first Icon SBCs were price fixed at one million coins. This would have been semi-acceptable if they were really good icons, such as Emmanuel Petit, Rio Ferdinand and Hernan Crespo. Instead, EA made you pay one million coins for a choice of Fernando Hierro, Lev Yashin, Marc Overmars, Jay-Jay Okocha and Gennaro Gattuso. It meant that Hidetoshi Nakata cost over 600k on the market and those prices never really dipped again. They saved themselves by releasing some affordable icons such as Roy Keane into the game, but it was nowhere near enough. For every type of player, FIFA 19 was an embarrassment and a waste of time.
I am in multiple group chats where people play FIFA. I have never seen as many people be done with a FIFA as early as they were done with FIFA 19. I didn't play an online game after February, I only returned to the game to do the ICON SBCs towards the end of the game, but due to how horrendous the gameplay was, I never actually had the intention of using Patrick Vieira, Alan Shearer or Luis Figo.
FIFA 20 was full of promise for one reason; the game could not have gotten any worse. Shooting became everything, AI defending was overpowered to the point pro players would literally not bother controlling their defenders because the computer was better than them. The famous IAmFrench clip, where he put his controller down and his players stopped the opposition without him even touching anything, summarised things.
Like many, I bought early access. It was the best gameplay I have ever played on a FIFA. I had a rough plan of how I wanted to use my 10 hours. The gameplay was so good that this went out of the window because I had used all of my time during the first couple of days. It felt balanced again, pace was finally back. Manual defending appeared to be the more rewarding element of defending even if AI interceptions were still overpowered (more on this later).
Since then, things have gone downhill. The simple reason for this is that, once again, people have worked out the meta. Now, it is true to say that there has been a meta on every FIFA that has ever had online play.
I remember spamming finesse shots from the top corners of the box with Fabrizio Miccoli and Lisandro Lopez on FIFA 11. I remember playing tiki-taka on FIFA 18 and hitting teams with fast wingers and scoring low driven shots. These metas frustrated people, but they have one clear difference with what the meta is now. The metas on the old FIFAs still required manual play. There is some legitimate debate over how skilled you had to be to execute these metas, but the player still had to actually perform the actions themselves.
On the last two titles, this has not been the case. The meta on both of these FIFAs has been dominated by the defensive tactics settings that were introduced after FIFA 18. It is absolutely no coincidence to me that we have seen our worst FIFA titles after the introduction of these.
Though high pressing and constant pressure are overpowered, parking the bus and playing drop back football is the meta on FIFA 20 and was for the entirety of last year too. You can tell immediately what someone's defensive settings are by just taking one dribble into their half. The majority of players will have a castle wall formation with at least two holding midfield players sat on the edge of their own box, with the back four staying compact and deep.
This mentality has absolutely no place in a football game. It is just straight-up boring to play against. I don't care if it's realistic. If people want realism, then FIFA should not be the game for them.
Football Manager is a fantastic option for anyone who wants to play a tactical game, but this is not what FIFA is and it is not a direction they should ever take the game in. The game should be fun above all else. Sure, it is possible to be patient against a deep block, and good players really do try their best to be. But it brings the second part of the problem- AI defending. AI defending was introduced after FIFA 16.
I was only a casual FIFA player until FIFA 18 as I had some incredible pack luck, but I can honestly say AI defending was not noticeable on 17 or 18. It has gone into overdrive on FIFA 20 to the point it often feels like you are playing against the computer when you are actually in a rivals game.
The skill of passing the football used to be to try and pass and move away from the player the human was controlling. The AI now mirror every move, players don't find pockets of space and even if you see a pass, the AI will move 15 yards to make an interception. Playing out from the back is impossible because players like Eden Hazard and Nicolas Pepe are screening multiple passing options at the same time. I don't care how many Marco Rose videos you have watched, this is not a regular occurance in real football and it has zero place in a fun football game.
Drop back is powerful because it limits your space. With the inconsistency of passing, the overpowered nature of AI interceptions and the ugly auto blocks, parking the bus gives someone an advantage before a ball has even been kicked.
Trying to turn FIFA into a chess game is a disaster. It was a fantastic idea to give people the freedom to set their teams up how they want. Many always wanted to play like Barcelona and the team instructions and defensive tactics were supposed to give them a platform to do so but this is not how these defensive tactics have been used. They have been used to amplify the effectiveness of AI defending and make the game a boring soulless game.
Parking the bus would not work without AI defending and AI defending might not be so noticeable without the parking the bus and pressing options that are in the game. EA should rename the 'defensive mentalities' screen to 'AI Assistance' screen because that is effectively what those settings are.
I am not an amazing player and I don't pretend to be but I know when I am being beaten by a computer and not a human. It's easy to be a good defender on the modern FIFA because pretty much everything is done for you by the computer.
FIFA 20 is seeing opposition CDMs with the setting 'cut passing lanes' ticked total five or six interceptions a game. Better players will be able to make some of these manual ones, but more often than not, the AI are reacting even though the user is controlling someone on the other side of the pitch.
One-touch passing was pretty much taken away by EA in FIFA 20. That makes sense for realism purposes but all it has done is further expose how overpowered the AI are. Spamming low percentage through balls was pretty much the only way to beat the AI last year. By taking that away, like they took away pace in FIFA 19, EA have completely killed the attacking balance and the fun attacking nature that had always been present on past FIFA Titles.
It is absolutely no coincidence that we have had the back to back bad years on FIFA because of AI defending and the license EA have given people to stick every player behind the ball and have seven players set to stay back on attack.
Until EA remove these settings, nothing will ever change on this game. Defending should be hard. If AI defending went, people would naturally get better at manual defending because they would have to practice it. As things stand, no one bothers manual defending because it would take months and months of harsh improvement to even get close to how effective the computer is.
Even if one is lucky enough to come up against a player who doesn't stick 11 men behind the ball and have his full-backs set to stay back on attack, then they may fall victim to button delay and lag.
Division Rivals has been pretty much unplayable for many this year. Internet speed doesn't really matter because most players don't lag on other games, it's an EA problem that is being investigated, according to Zaro. Players with elite internet are lagging, so EA cannot put this down to the player. It happens in no other game.
With gameplay being as bad as it has been for the last year, you would think that the content might be superb to make up for it. That has not really been the case through the first couple of weeks, as the content levels have been poor and just generally disappointing. EA made a massive deal of the new objectives system. It's a fantastic idea that has been horribly executed.
Many are looking forward to hitting level 30 so they can claim Wilfried Zaha, Corentin Tolisso or Lucas Vazquez but EA are not releasing enough objectives to allow people to get to these points. The whole point of an objective system is that people can get to it at their own pace. It seems that the system is once again going to be about short-term grinds which forces people to play a broken game for hours on end.
The community is toxic at the moment. There are angry people, there are people who are fed up of moaning, and there are people who have their heads buried in the sand.
This game can be good, but the fundamental problems that existed last year and still exist this year are why people are so frustrated and angry. Button delay is bad enough, but it is made worse by an AI system of defending that makes the game scrappy, unbalanced and quite frankly false.
If EA removes the defensive tactics, they have a playable game once again regardless of what other problems are going on. This is not a chess game, it is a football game.
I would be open to the tactics staying if they encouraged creativity and allowed people to show their knowledge of football. But the reality is that the defensive mentalities and tactics have just been abused to no end. Auto blocks and interceptions have no real place in a skill-based game because if the computer is doing something for you, it is by nature not your skill level that is making you play well.
The content has been disappointing, and the gameplay isn't good enough to make people overlook the content. This needs to be a skill-based game but there is too much computer assistance and RNG input that makes this more of a random generator at times.
EA have time to fix this, but they cannot complain about the negativity of the community because they were not radical enough with their overhauling of the worst FIFA ever created.
FIFA should be the type of game someone comes home to after a 9-5 shift and plays for their whole night without any fear of anything.
Right now, people have to time when they play because the servers might be more responsive at certain times.
It's totally unacceptable that a billion-dollar company cannot provide good servers.
D ivision rivals is unplayable, and EA will once again lose hundreds of thousands of customers before Christmas. Their boring content will not help this.
---