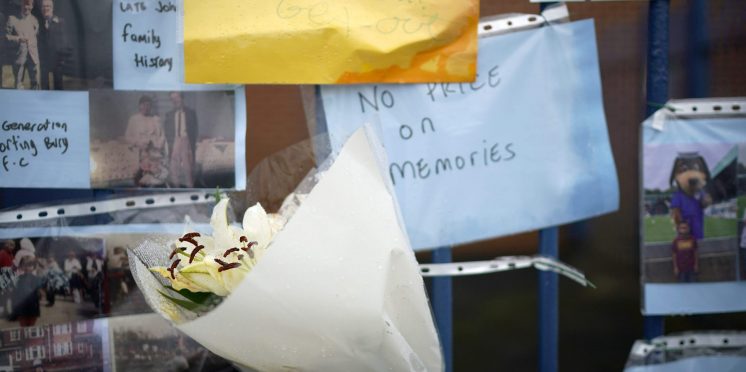 Bury FC: A club that should never be forgotten
A death of a football club as we know it is gutting.
Football isn't just a game – it's an escape, a community, a way of life. Whether you support a team in the Premier League or a team in the eighth tier of English football, you invest in that club.
This doesn't just mean money from paying for tickets – it also means investing emotionally in the players, the coaching staff and fellow fans.
That's why I'm so upset that the demise of Bury has seemingly been brushed under the carpet. I'm a university student who studies journalism and quite frankly, I'm disappointed in my industry.
The mainstream media had a real opportunity to continue their coverage on this issue and raise awareness of the unsustainability of football clubs nowadays. Now that this story of the club's decline has passed, hardly anyone is talking about it anymore.
Bury Football Club were founded in 1885. That's nearly 135 years of history potentially down the drain because of an owner who couldn't run the club properly anymore.
Although the Shakers were a club competing at a professional level in League One, many of the players depended on their wages being paid, just like the staff who have also suffered. They have families to feed, mortgages to pay and a life to live.
Let's not forget that Bolton Wanderers almost suffered the same fate last summer. Macclesfield Town are currently in hot water regarding unpaid wages, having to call games off and being docked six points recently.
Whilst ITV's report on the English football model is important, we need more and more content like this to highlight how some clubs in the EFL are a ticking time bomb in terms of their finances.
In a bid to get to the Premier League where the lucrative deals are, owners of Championship clubs are investing huge amounts of money in signing new players on huge wages.
Although Bury, Bolton Wanderers and Macclesfield Town have been under the spotlight, there's always the likelihood that it will be a Championship club that may bite the dust next.
The fans, the media and the EFL all need to do their bit to ensure that what happened to Bury Football Club doesn't happen to another club in the future.
The tests that owners need to go through have to be more rigorous, the scrutiny over a club's finances must be higher and more importantly, more frequent.
The future of clubs in the EFL is on the line. We can never forget Bury Football Club and their contribution to English football – I pray that they can be saved from liquidation.
---