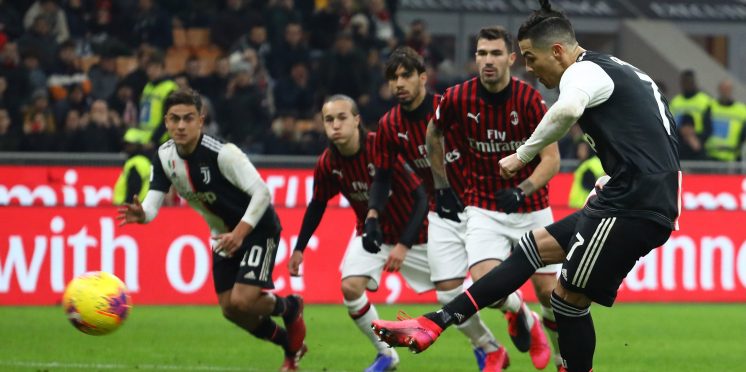 The worst VAR decisions in football
VAR was the villain in Italy on Thursday night in Juventus' Coppa Italia semi-final first-leg clash with AC Milan. Cristiano Ronaldo was at the heart of the controversy, with the technology deciding to award Juventus a late penalty after Ronaldo's acrobatic effort struck the hand of Milan's Davide Calabria, who was facing the other way when the shot was blocked. Ronaldo converted the spot-kick to salvage a 1-1 draw. Following the decision, we've decided to take a look at some of VAR's worst calls in its short football existence.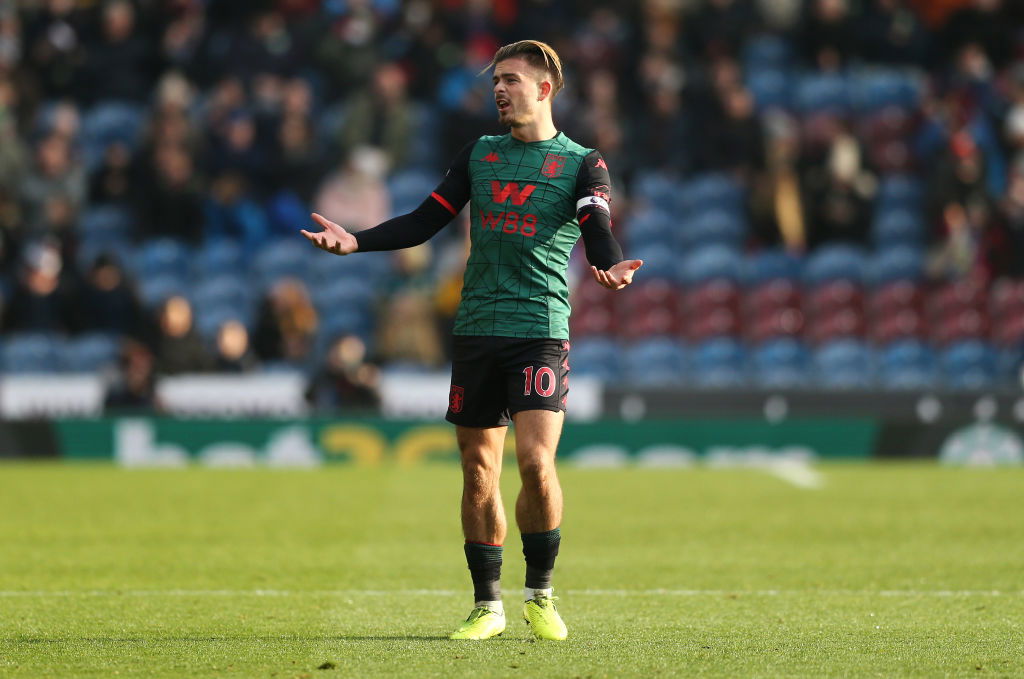 Villa goal ruled out due to a heel
Jack Grealish had a goal ruled out in his side's game against Burnley at Turf Moor in January because the heel of striker Wesley was deemed to be offside by the absolute tiniest of margins in the build-up! Not one player on the pitch even appeared to think Wesley was offside but the VAR said his heel was offside by millimetres and the goal was ruled out. Thankfully for Villa, it didn't cost them too much as they went on to earn a comfortable victory.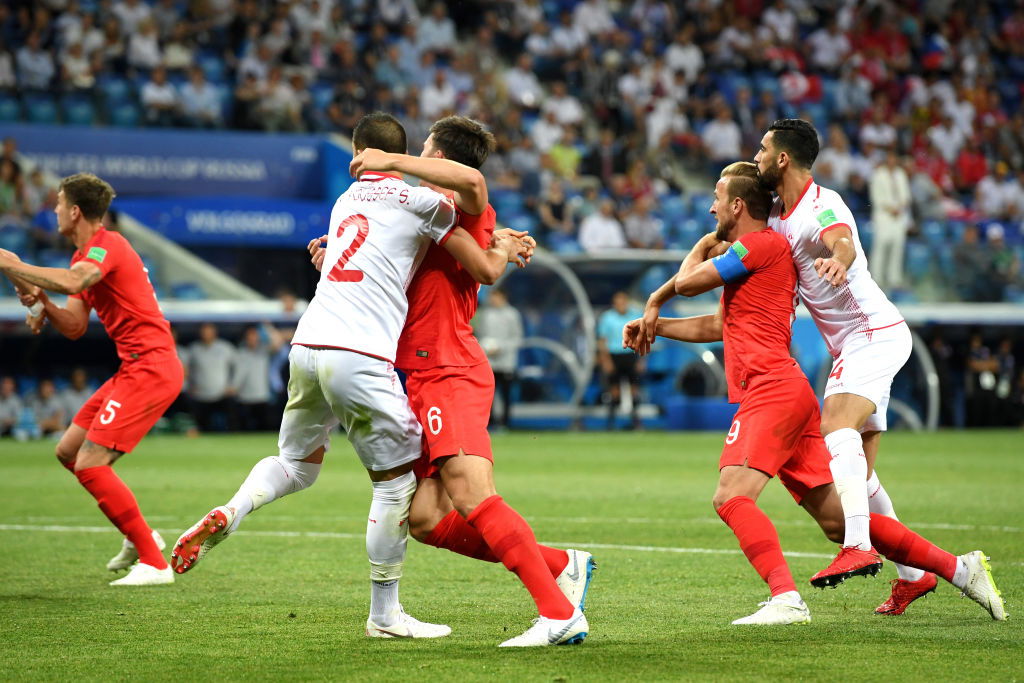 Tunisia's wrestling against England
Tunisia were awarded a penalty against England during the 2018 World Cup, but somehow didn't concede one! The Three Lions appeared to have an appeal waved away at every corner, with the VAR refusing to do anything about it! Thankfully, England would go on to win the group stage encounter thanks to a late Harry Kane goal.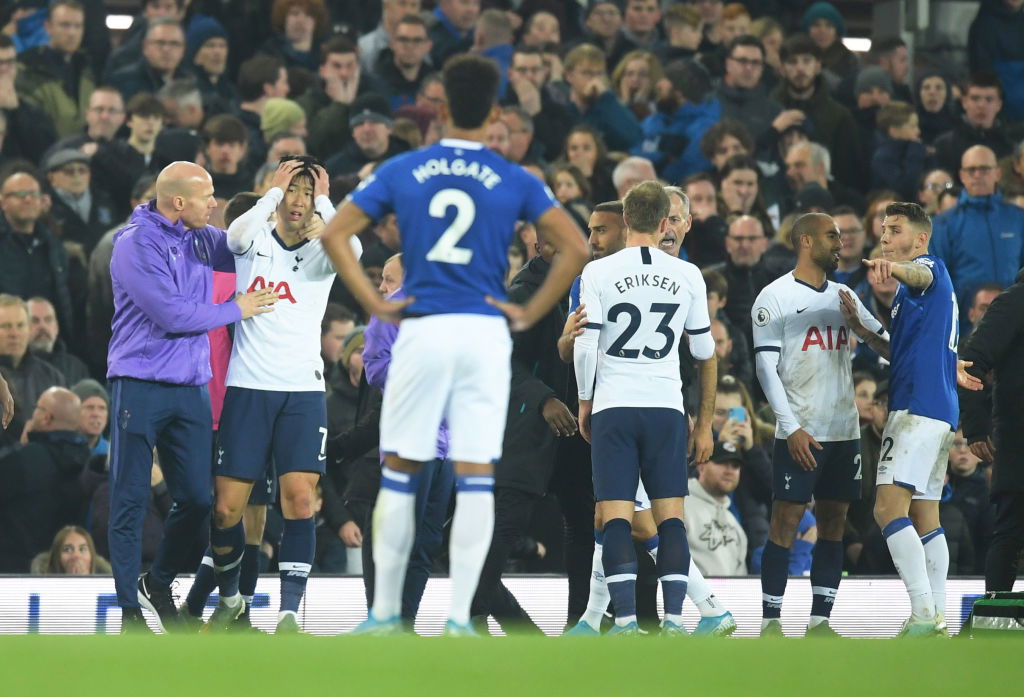 Son's red card
Son Heung-min was shown a red card against Everton last year after his tackle on Andre Gomes. The Tottenham star was initially handed a yellow card, only for that to be upgraded to a red after seeing the damage of the injury. However, replays showed that Gomes suffered the horrific injury as a result of his landing, not the tackle itself, so shouldn't have been dismissed.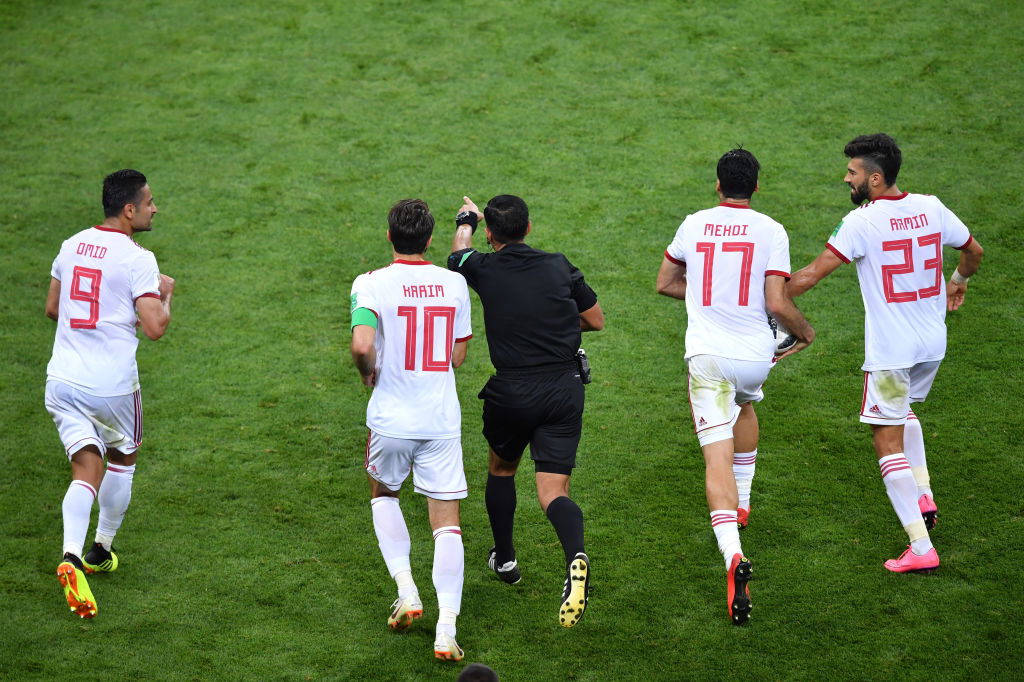 Iran's penalty against Portugal
Referee Enrique Caceres' call to award Iran a late penalty against Portugal was dubbed as the worst call of the 2018 World Cup. He awarded the spot-kick for a handball by Cedric Soares after looking at a replay, which luckily enough, didn't have any serious effect on the outcome of the match.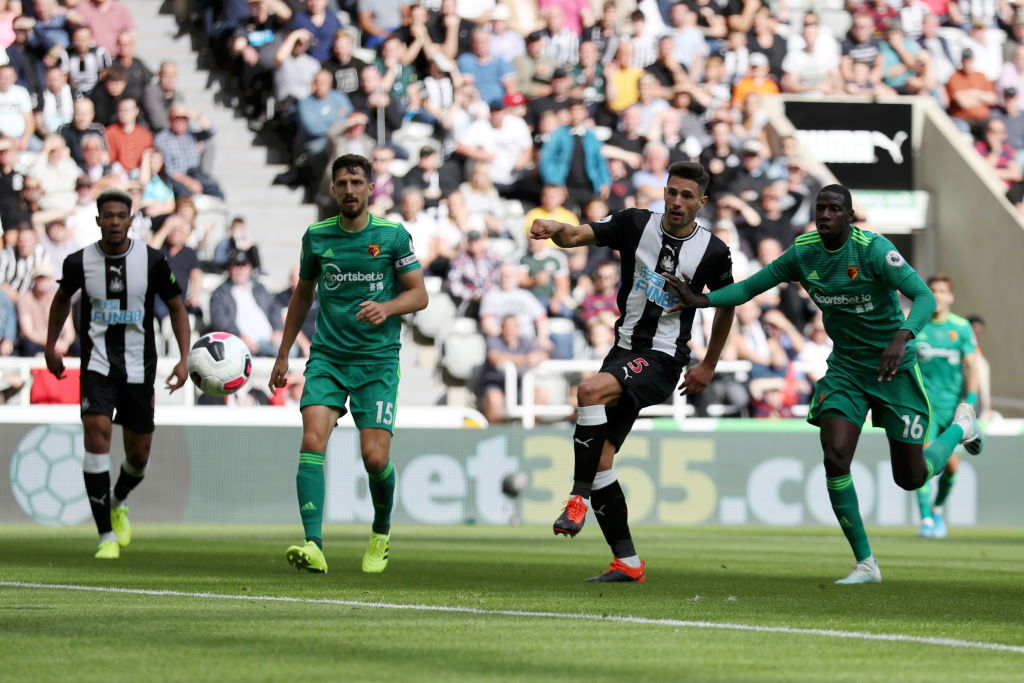 Missing a crucial handball
Steve Bruce's Newcastle were on the right side of some VAR fortune earlier this season against Watford. Fabian Schar's first-half equaliser should have been ruled out with Isaac Hayden handling the ball in the build-up, but despite checking, the goal stood. The call could prove crucial come the end of the season!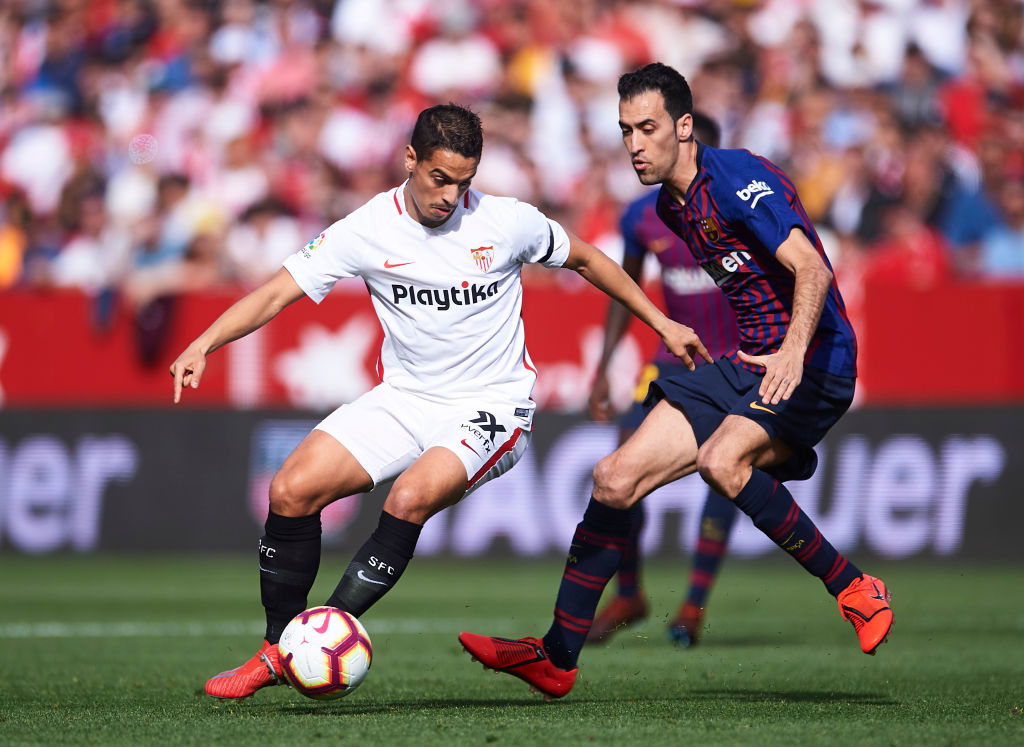 Ben Yedder's onside disallowed goal
The VAR sparked plenty of controversy in Spain during its first season last year, and one of the worst calls involved Wissam Ben Yedder. The French striker had his effort for Sevilla ruled out for offside, and after the game, further replays actually showed he was in a correct position by 11cm!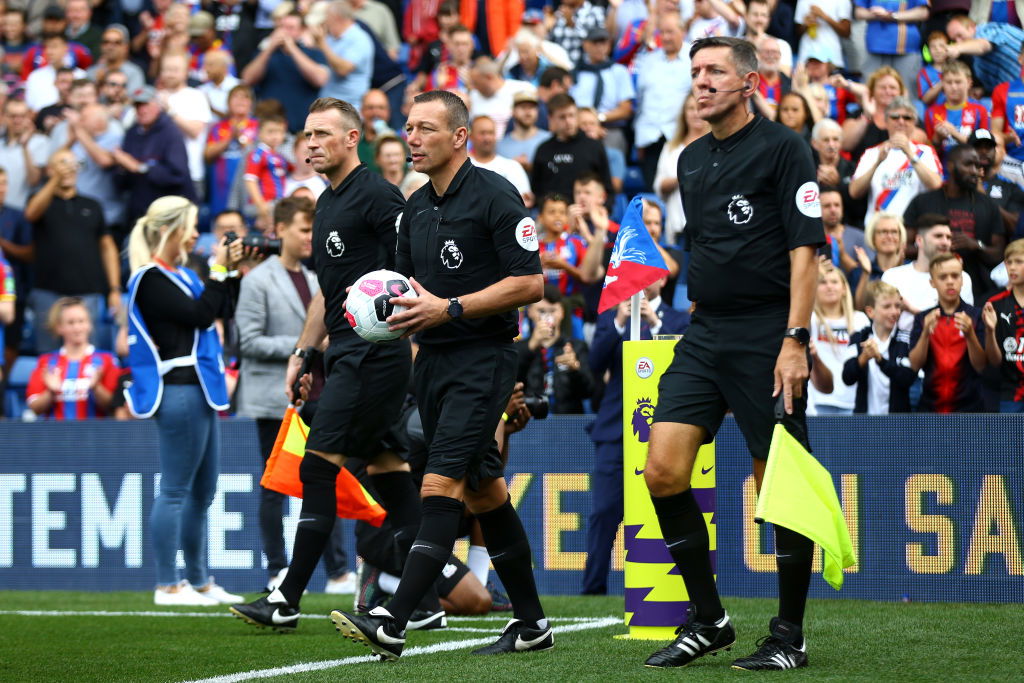 Late Villa blunder
Henri Lansbury sent the travelling Aston Villa fans into a frenzy when he thought he rescued Dean Smith's side a point deep into injury time against Crystal Palace early in the season. However, referee Kevin Friend already blew the whistle before the ball ended up in the back of the net to wrongly book Jack Grealish for a dive! VAR looked but didn't overrule the controversial decision. Drama!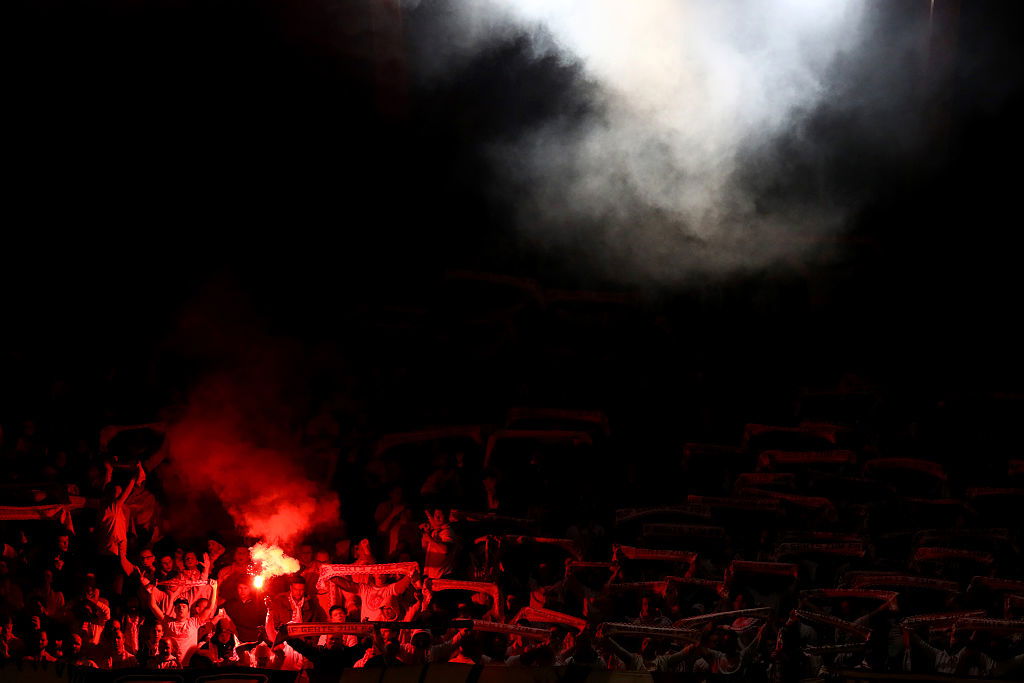 Penalty saga in Germany
Mainz and Freiburg were involved in one of the worst and most controversial VAR sagas there has been back in 2018. The two sides were in the dressing room for half time when referee Guido Winkmann altered a first-half stoppage time decision to give Mainz a penalty. The teams were brought back out for the spot-kick, and really, it didn't need to happen!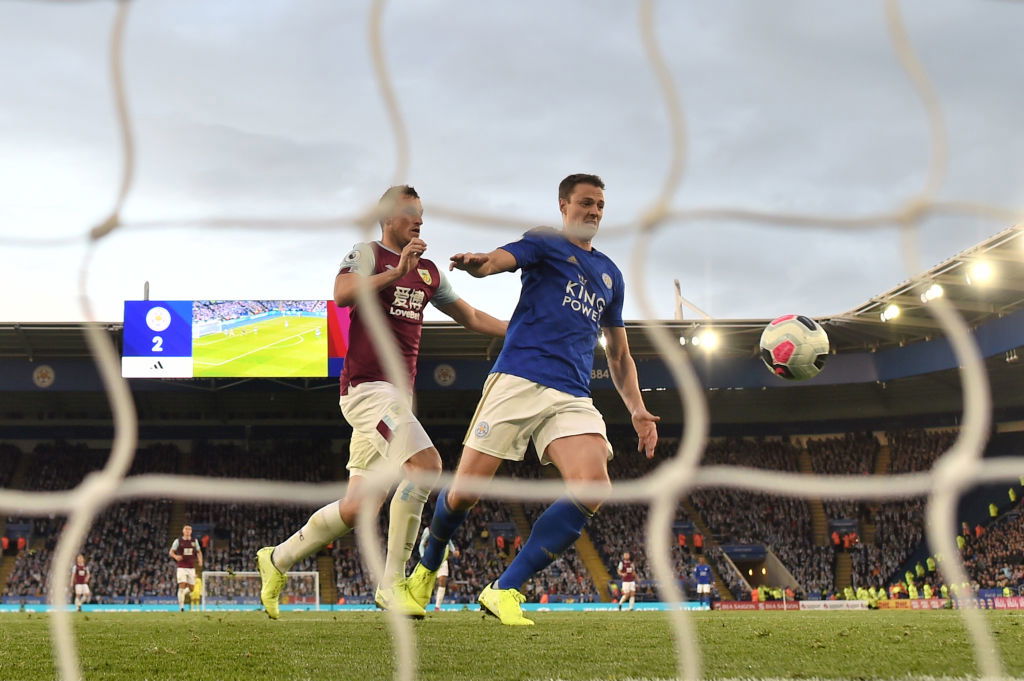 Wood's late goal ruled out
With Leicester City leading 2-1 against Burnley this season, the Clarets thought they had scored a precious late equaliser thanks to a strike from Chris Wood eight minutes from time. However, his goal was controversially ruled out by VAR, who ruled that the New Zealand international had tripped Jonny Evans before the ball entered the net. Another one the technology got wrong.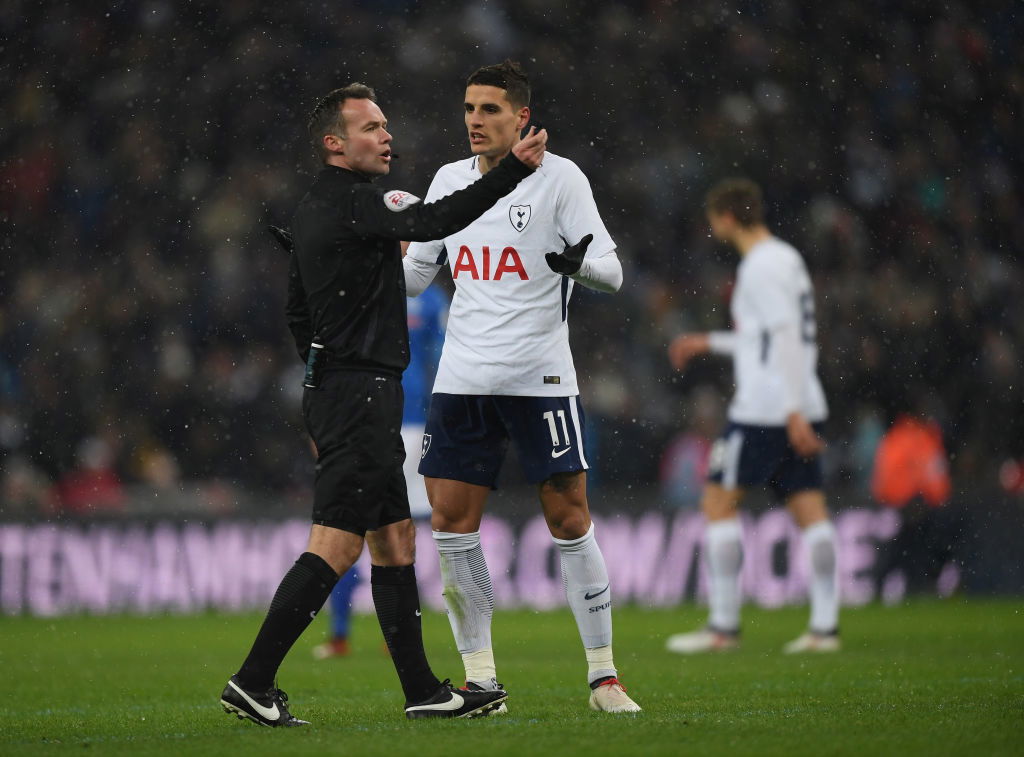 FA Cup chaos between Spurs and Rochdale
Tottenham's FA Cup replay with Rochdale in 2018 was littered with errors from the technology in the first half, which made on-field referee Paul Tierney look a bit silly! A perfectly good goal was ruled out, a clear penalty wasn't given but one was after a free-kick was initially given outside the area! Mauricio Pochettino called it embarrassing, we think that's fair.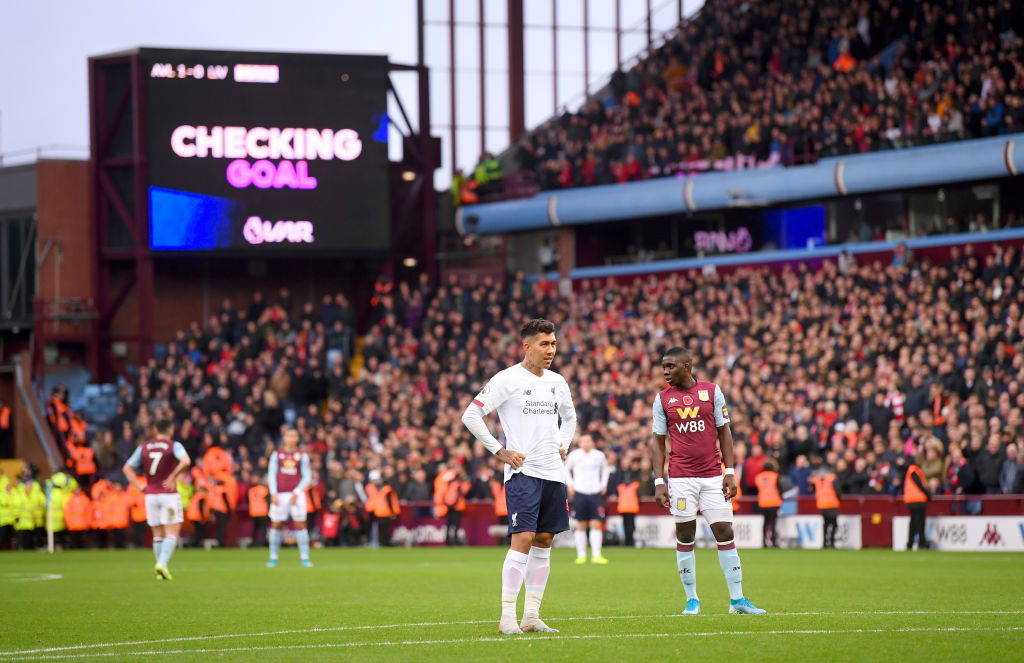 Firmino's 'armpit'
Offside calls are always tight, but many thought that the technology was wrong once again in the Premier League. Roberto Firmino looked to have brought Liverpool level against Aston Villa last October, however, following several attempts, VAR finally disallowed the goal, with the Brazilian's armpit called to be marginally offside. The Reds did eventually go on to win 2-1 at Villa Park.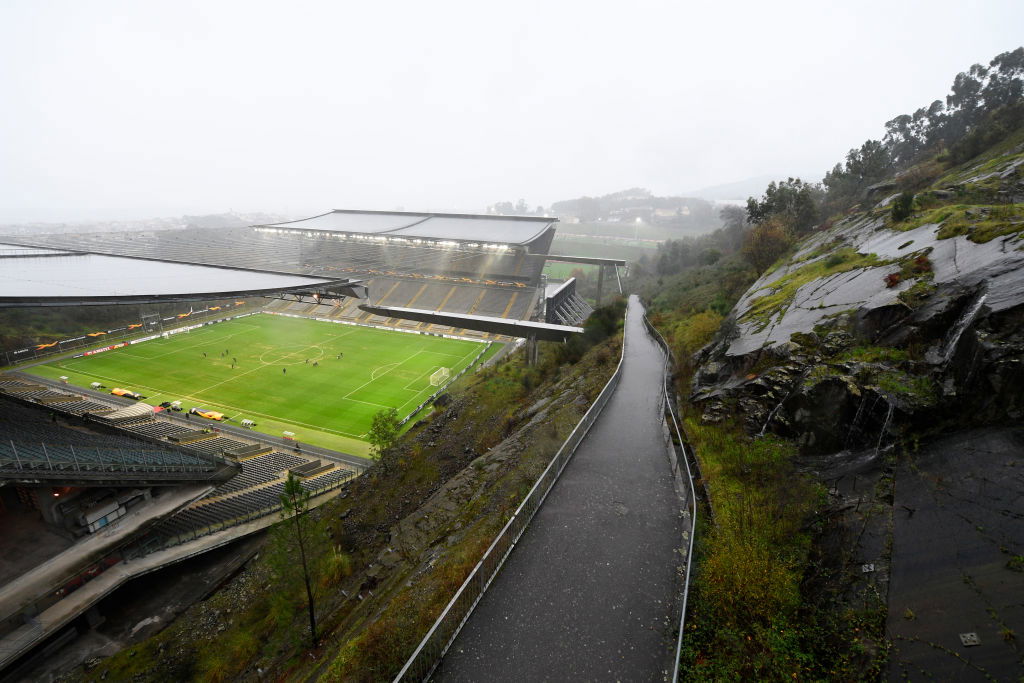 Flag gets in the way in Portugal
Vitor Gomes scored Aves' third goal in a win over Boavista in 2018, with VAR making the wrong call as he was offside. However, they couldn't help it, as a giant flag from the away end was in the way of the camera's view, meaning they couldn't see anything!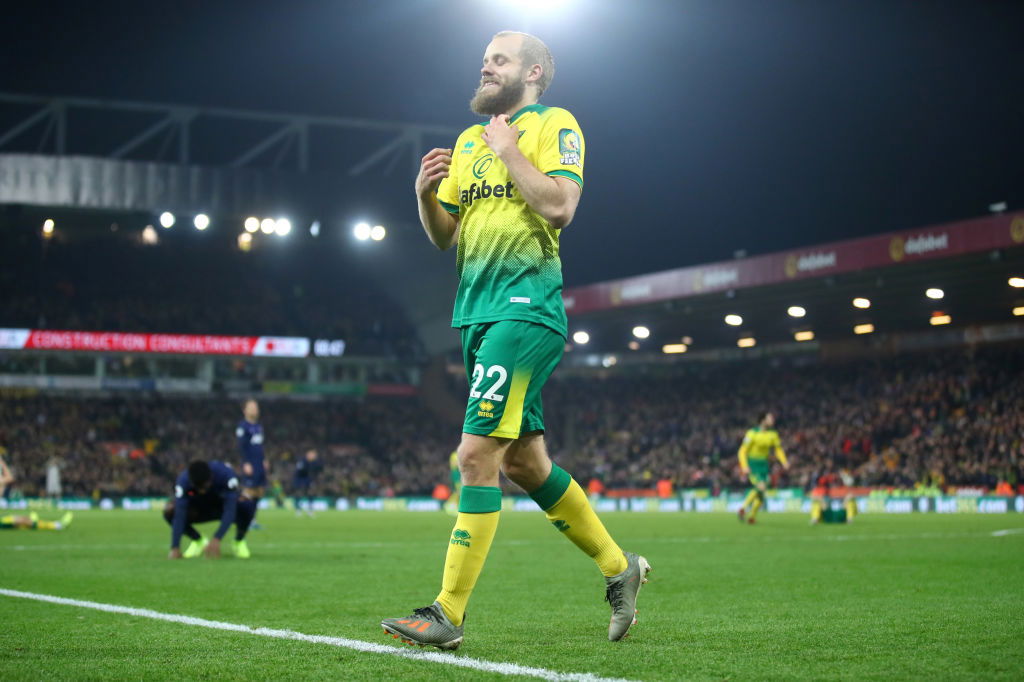 Pukki's goal ruled out despite being level
Another offside call that was deemed wrong by many was Teemu Pukki's effort against Tottenham back in December. He thought he'd put Norwich 2-0 up against Spurs, but his goal was ruled out after a VAR check. Most angles seemed to suggest that the Finland international was onside but the VAR still decided to rule it out!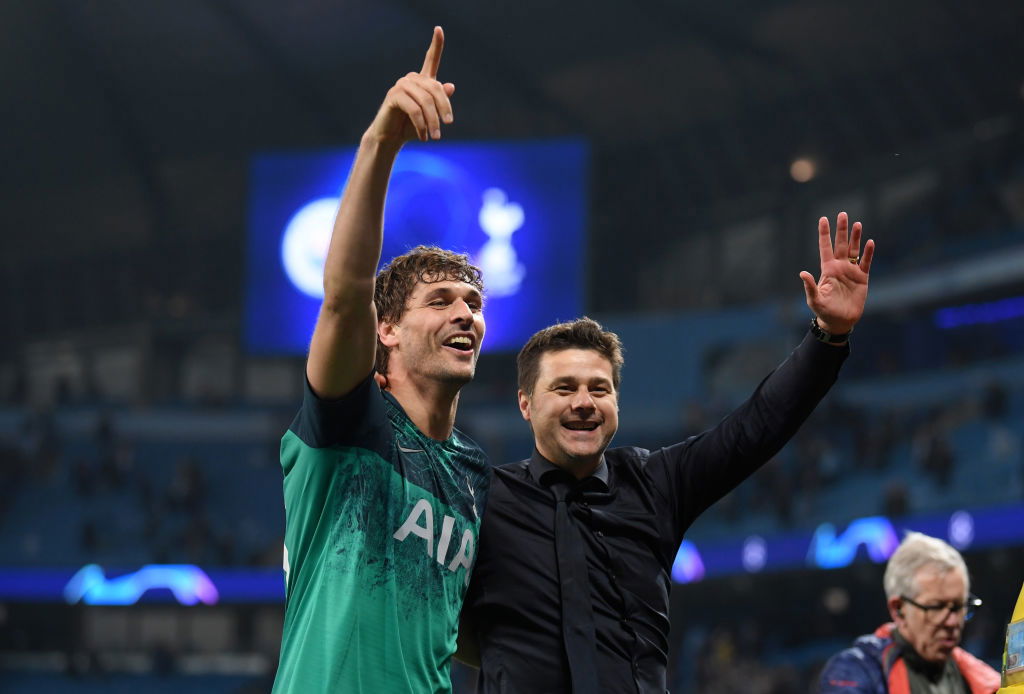 Llorente's crucial Champions League strike at City
Tottenham's Champions League tie with Manchester City last year caused chaos, and it was Fernando Llorente's strike that proved to be the difference. He appeared to handle the ball before bundling it in, but again, it wasn't spotted by the technology.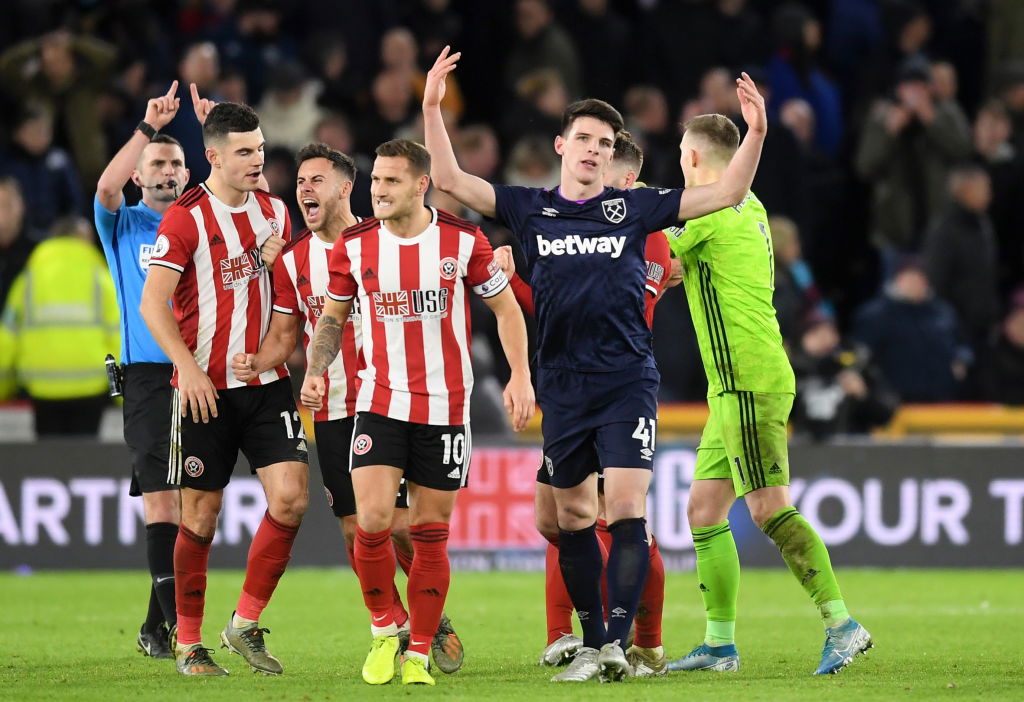 Ridiculous handball decision
West Ham thought they rescued a point against Sheffield United in January when Robert Snodgrass scored a late equaliser. However, a combination of the new handball rule and VAR saw that goal disallowed. In the build-up to the goal, the ball was absolutely hammered at Declan Rice's arm and he could do nothing about it. Still, because VAR spotted that it had hit his arm, the goal was disallowed. Many were fuming with the technology and the decision.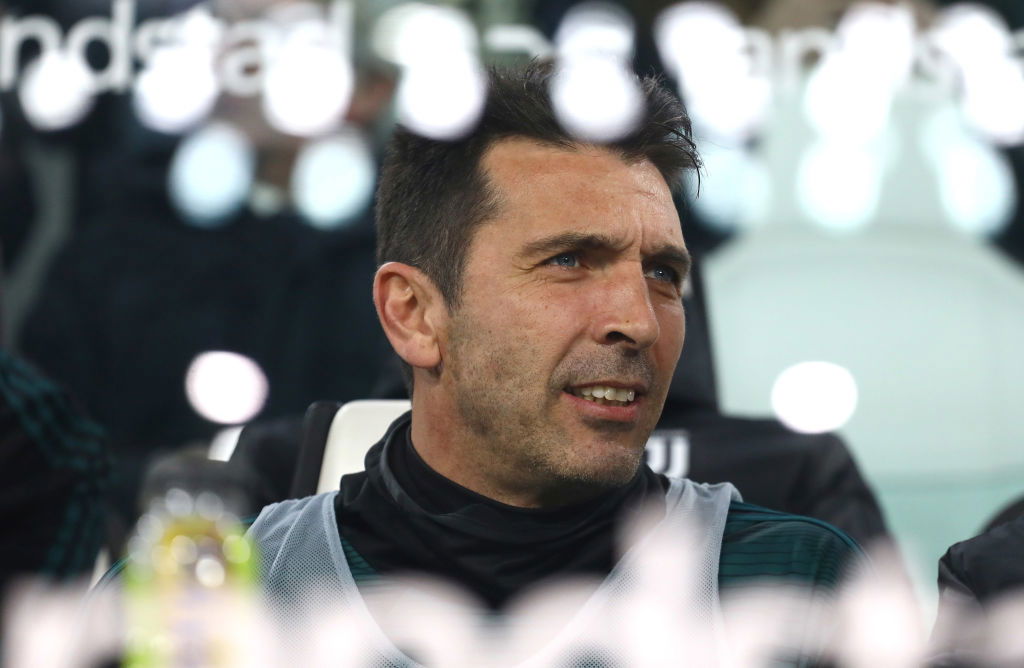 Buffon not happy against Genoa
Gianluigi Buffon was furious with the VAR back in 2017 when Genoa were awarded a penalty against Juventus. Andrej Galabinov was offside prior to being fouled by Daniele Rugani, something the VAR didn't pick up on. Juventus did come from 2-0 down to win 4-2, so the goalkeeper would have been happier at the end of the game!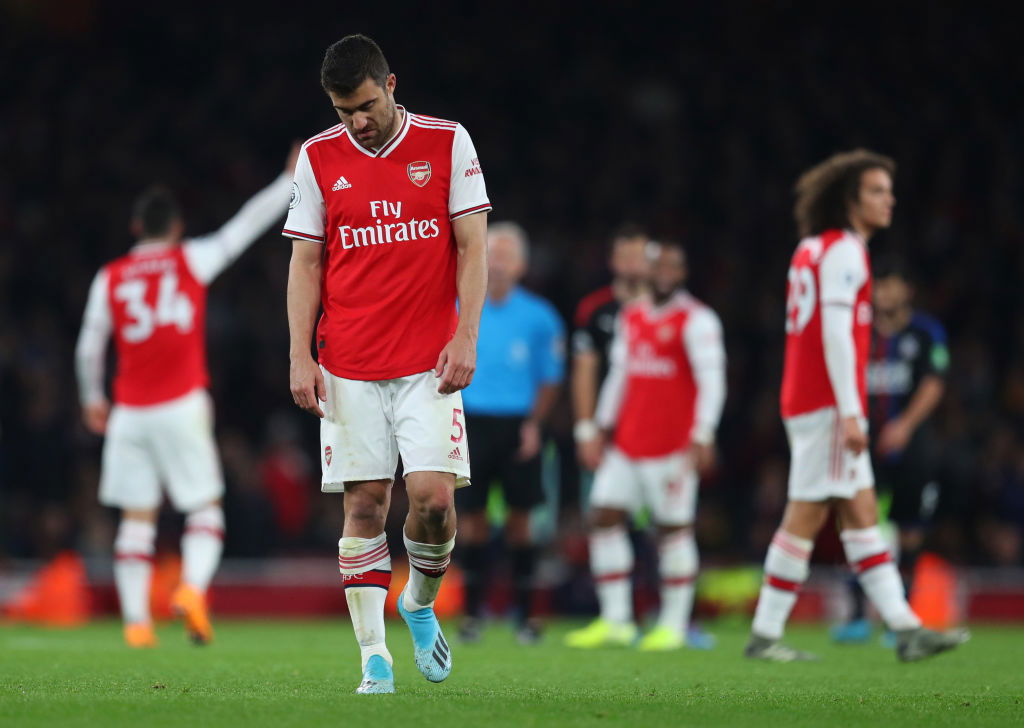 Sokratis' late Palace winner ruled out
Arsenal were denied three points late on against Crystal Palace last October. Defender Sokratis thought he scored the winner, only for it to be overturned for a foul in the build-up to the goal. Many felt the Gunners were hard done by and that the VAR was wrong.
---