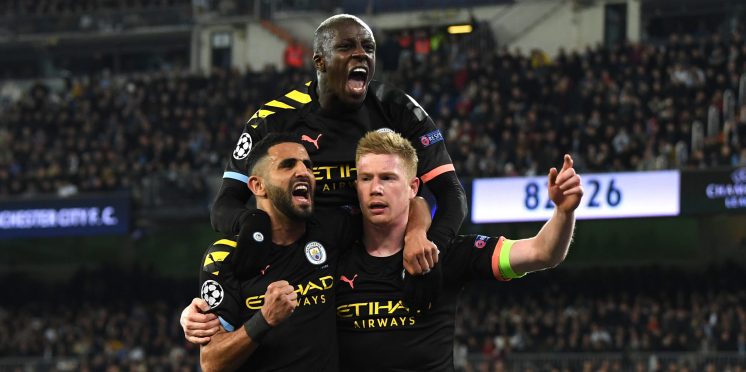 Best away performances from English sides in the Champions League
Manchester City came from behind to defeat Real Madrid in the Champions League on Wednesday night. Away goals from Gabriel Jesus and Kevin de Bruyne earned City an impressive and deserved win, their first over the Spanish giants. So, following the memorable display at the Bernabeu, we've decided to take a look back at some of the best away performances from English sides in the Champions League.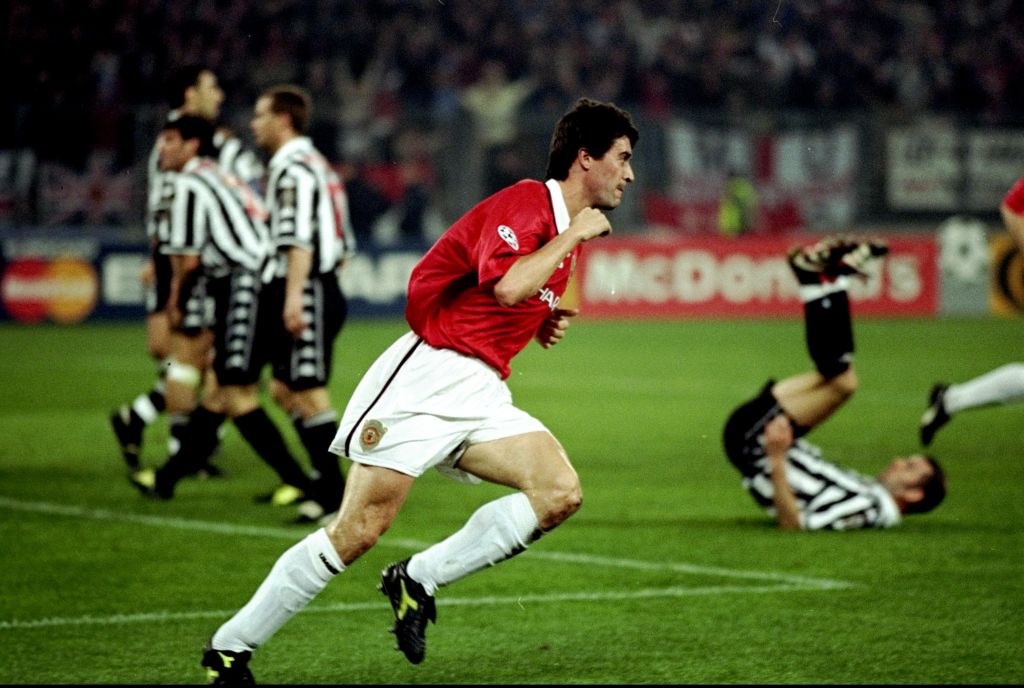 Juventus 2-3 Manchester United - 1999
Manchester United became the first English side to reach a European Cup final in 14 years after a memorable comeback against Juventus in 1999. Roy Keane was at the heart of the performance, but he'd go on to miss the final after picking up a yellow card!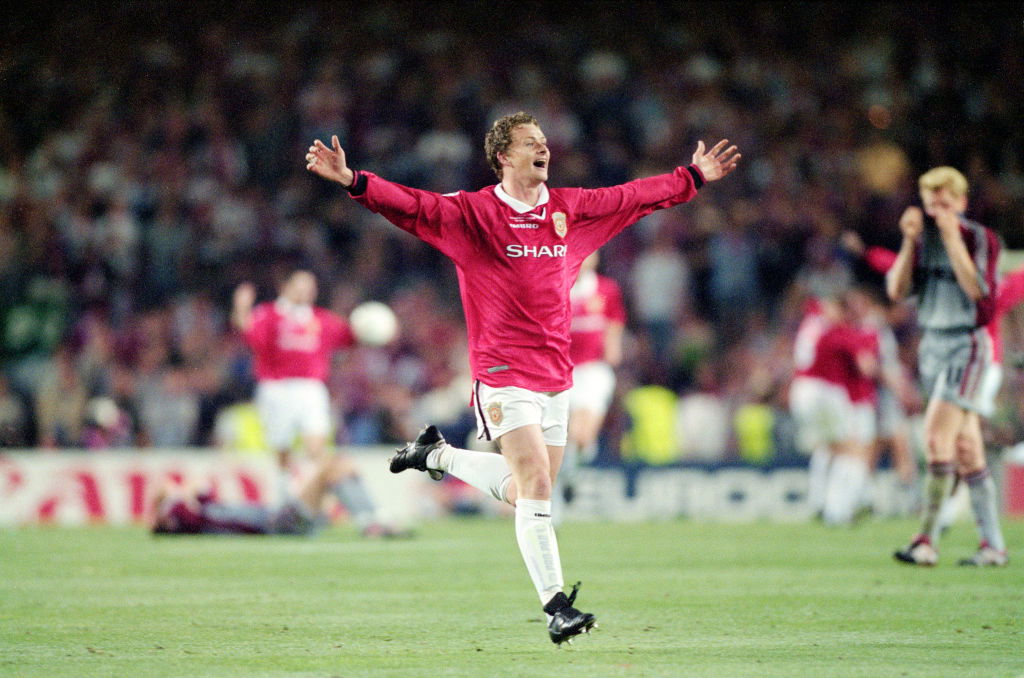 Bayern Munich 1-2 Manchester United - 1999
United's heroics against Juventus set up a final with Bayern Munich, and it didn't look like it was going to be for the Red Devils' at the Nou Camp. However, late goals from Teddy Sheringham and Ole Gunnar Solskjaer saw them defeat the German giants 2-1 and win the Champions League.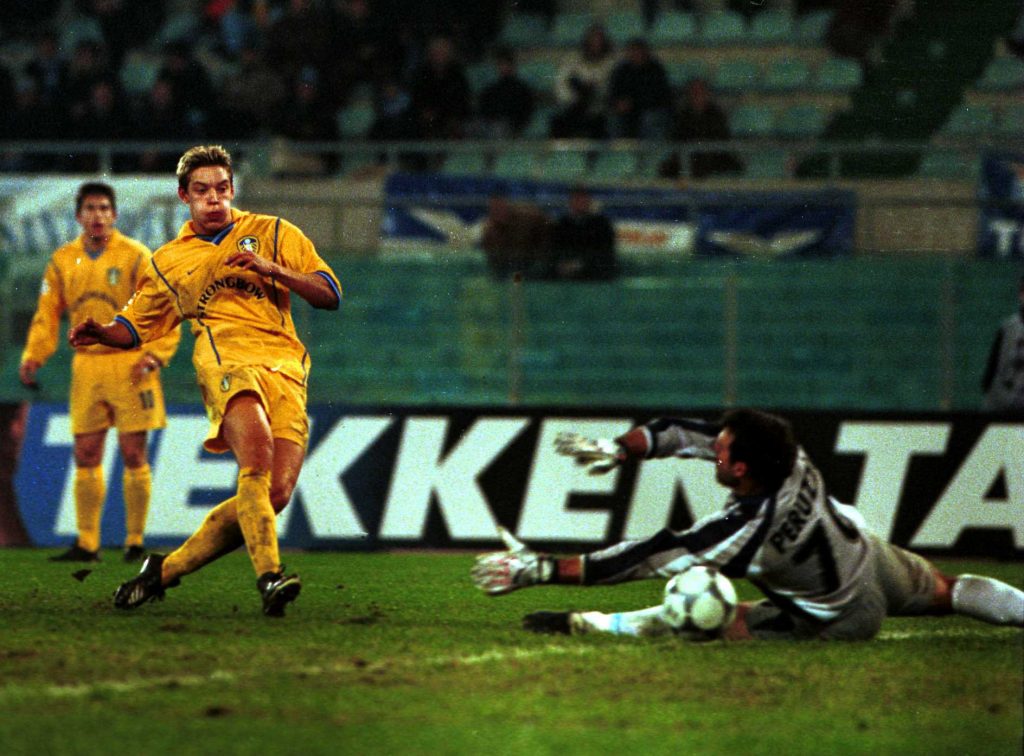 Lazio 0-1 Leeds United - 2000
Leeds were drawn with reigning Serie A champions Lazio in the second group stage of the 2000/01 Champions League, and many didn't give the Whites a chance when they travelled to Rome. However, David O'Leary's men continued their impressive run and defeated the favourites 1-0 thanks to a goal from Alan Smith.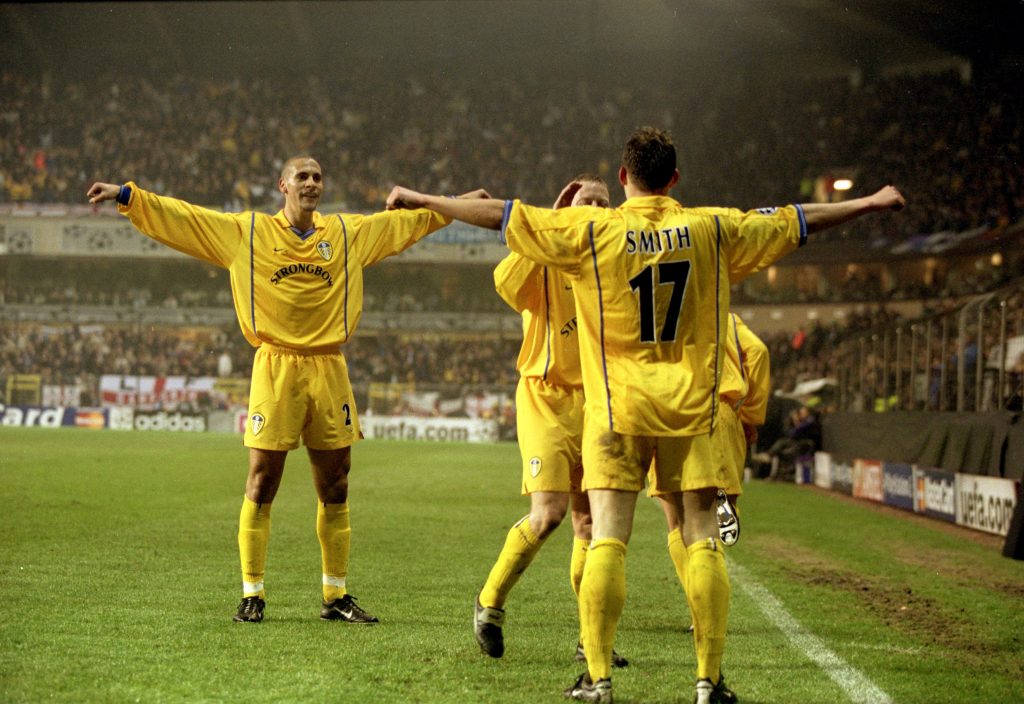 Anderlecht 1-4 Leeds United - 2001
Leeds continued their remarkable run that season by thrashing Anderlecht 4-1. The Belgian giants were extremely hard to beat at home back then, but the Whites breezed them aside to qualify for the quarter-finals.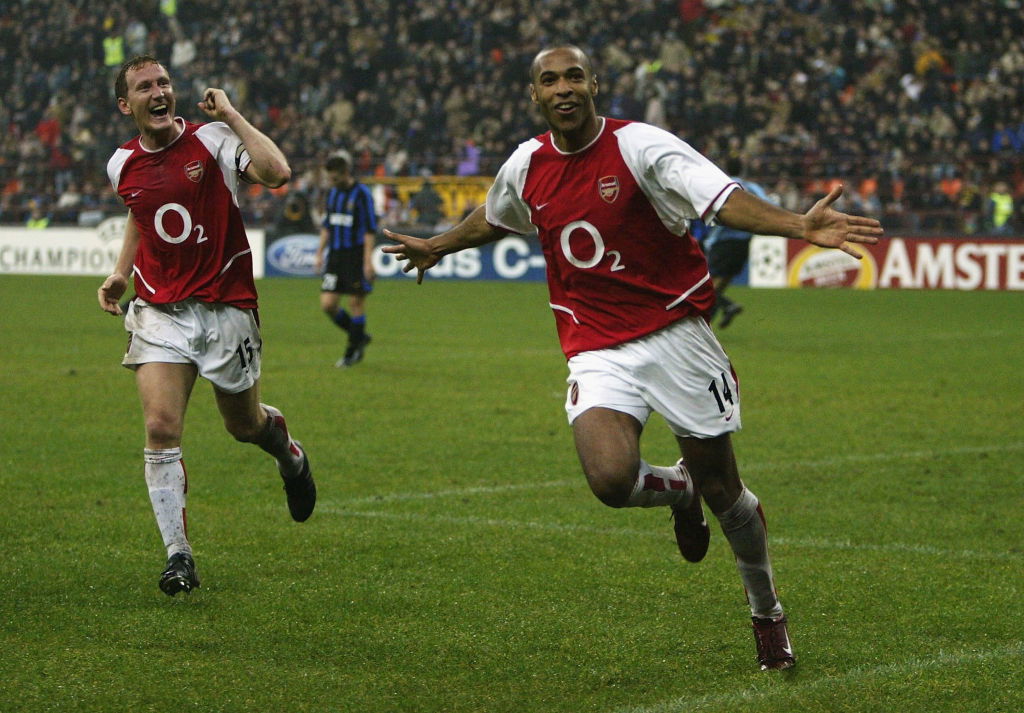 Inter Milan 1-5 Arsenal - 2003
Arsenal knew that defeat at the San Siro would knock them out the Champions League in 2003, but the Gunners put in a five-star display to remain in the competition. Three goals in the final five minutes sealed an emphatic win for Arsene Wenger's side.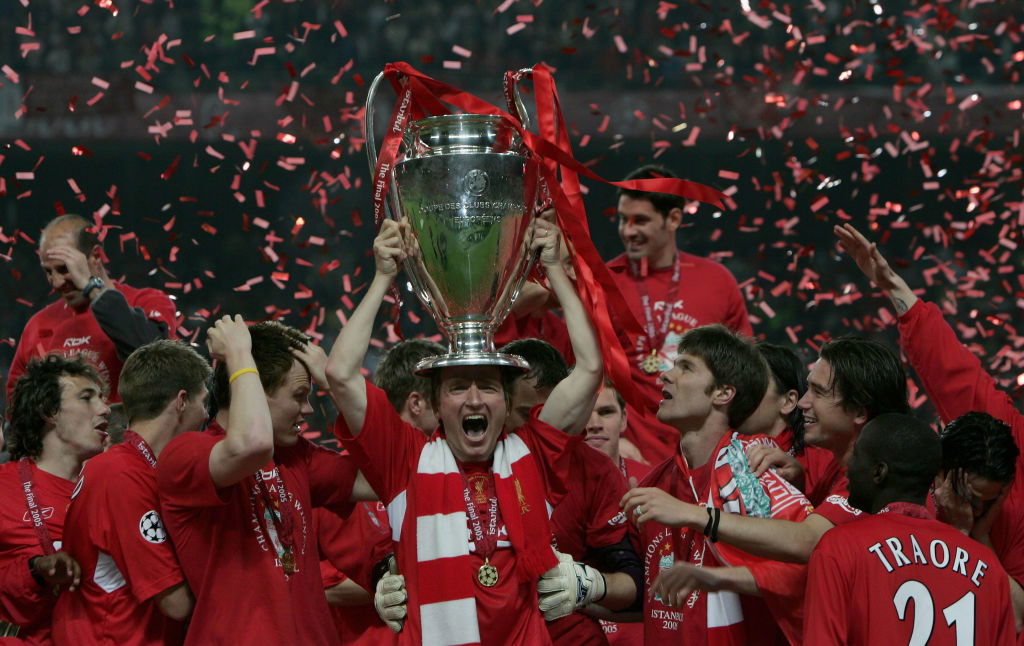 AC Milan 3-3 Liverpool (2-3 pens) - 2005
The famous final in Istanbul just had to be on our list. Liverpool came from three goals down to take it to penalties against AC Milan in 2005 and claimed their fifth European crown in the most dramatic fashion.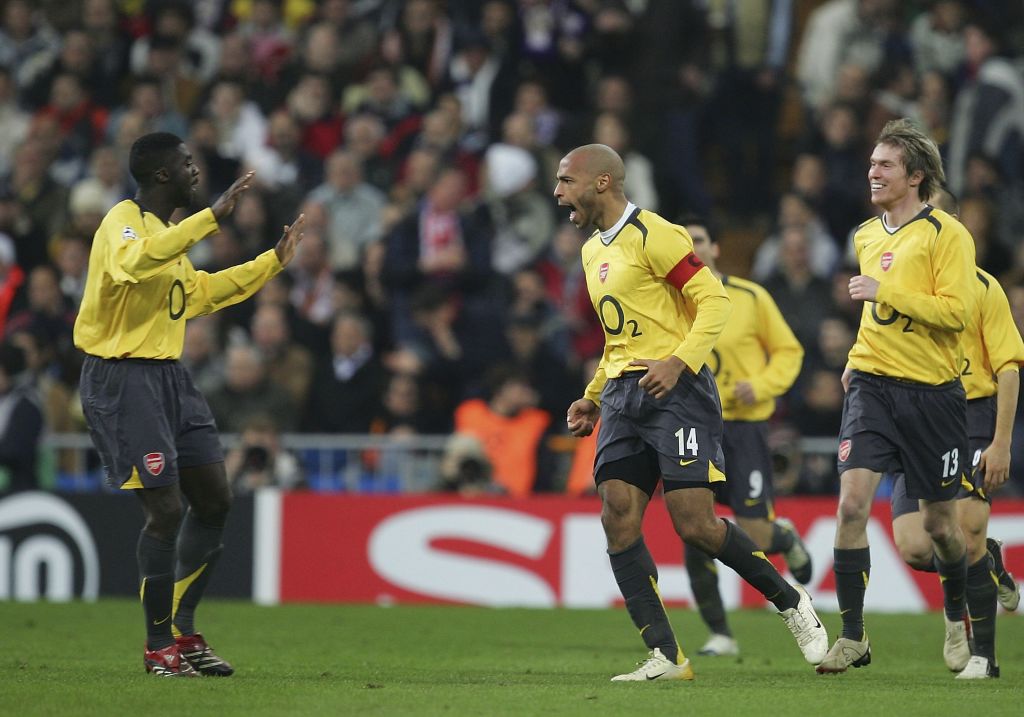 Real Madrid 0-1 Arsenal - 2006
Real Madrid had the likes of Raul, Ronaldo, David Beckham, Guti, Zinedine Zidane and Robinho against Arsenal in 2006, so the Gunners' 1-0 win at the Bernabeu has rightly gone down in history. Thierry Henry stole the night with a fine solo goal, with Arsene Wenger's side going on to reach the final that season.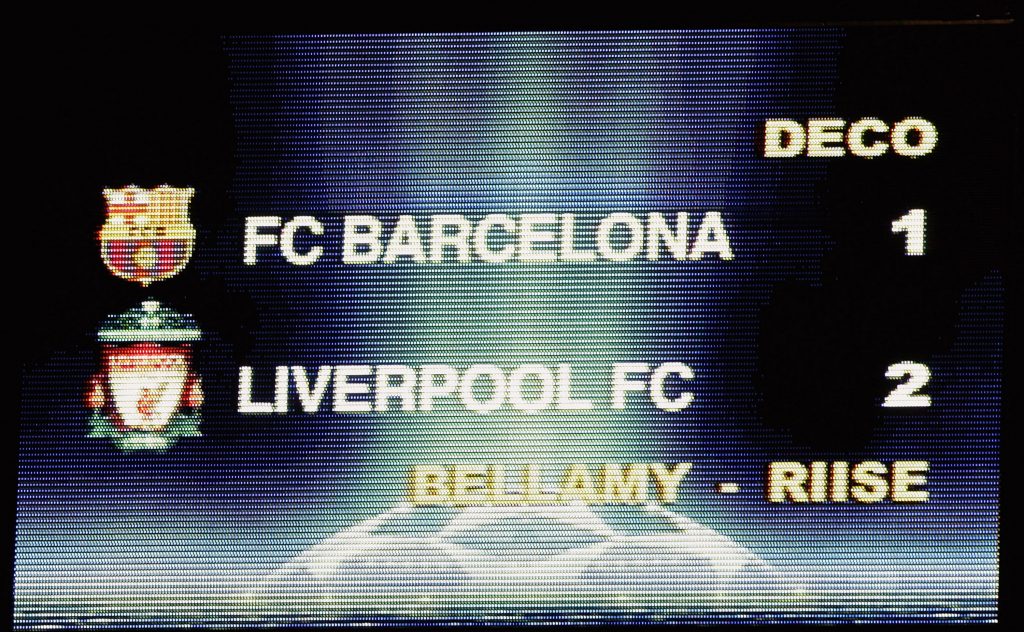 Barcelona 1-2 Liverpool - 2007
Barcelona were the defending champions during the 2006/07 season, so Liverpool's 2-1 win at the Nou Camp came as a surprise. Goals from Craig Bellamy and John Arne Riise, who had fallen out before the game, sealed the win, with the Reds progressing despite a 1-0 defeat at Anfield in the return leg.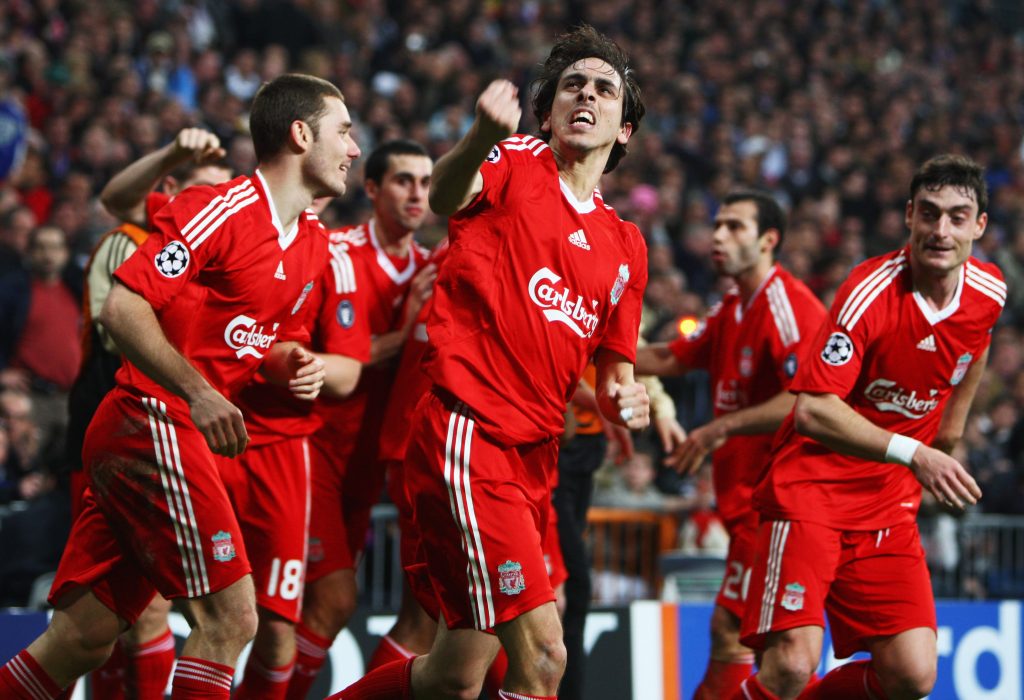 Real Madrid 0-1 Liverpool - 2009
Liverpool eventually breezed past Real Madrid 5-0 on aggregate in 2009 after a 4-0 thrashing at Anfield, but the narrow first-leg win laid the platform. Yossi Benayoun's late effort earned a priceless away goal at the Bernabeu.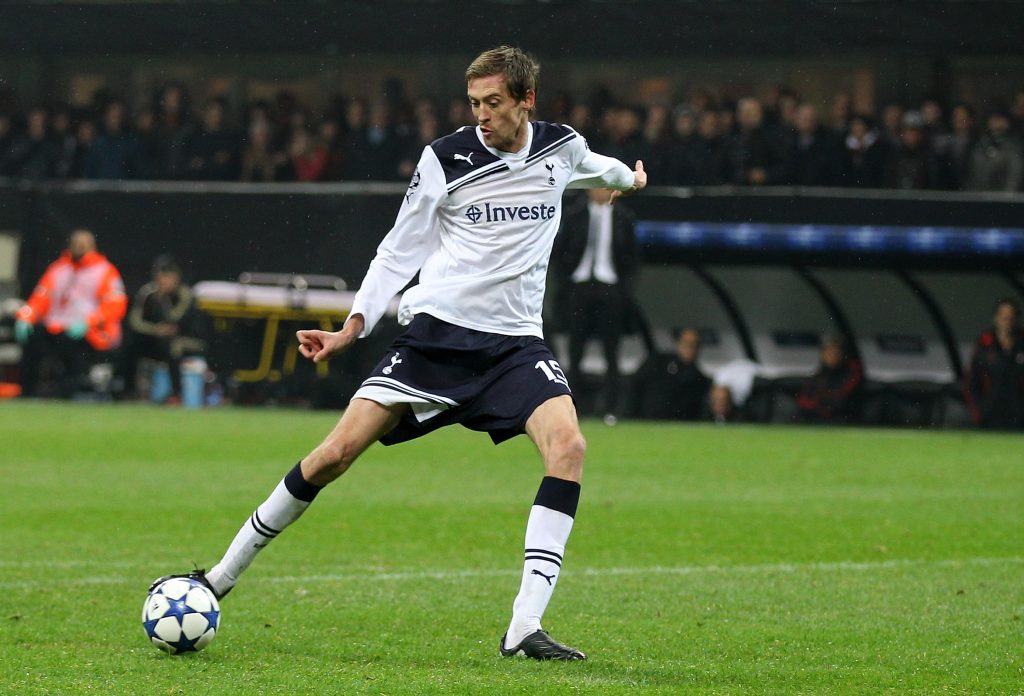 AC Milan 0-1 Tottenham - 2011
Tottenham's memorable win over AC Milan in the San Siro in 2011 is remembered for Joe Jordan and Gennaro Gattuso's clash. On the pitch, Peter Crouch sealed a late win for Spurs after finishing off a swift counter-attack.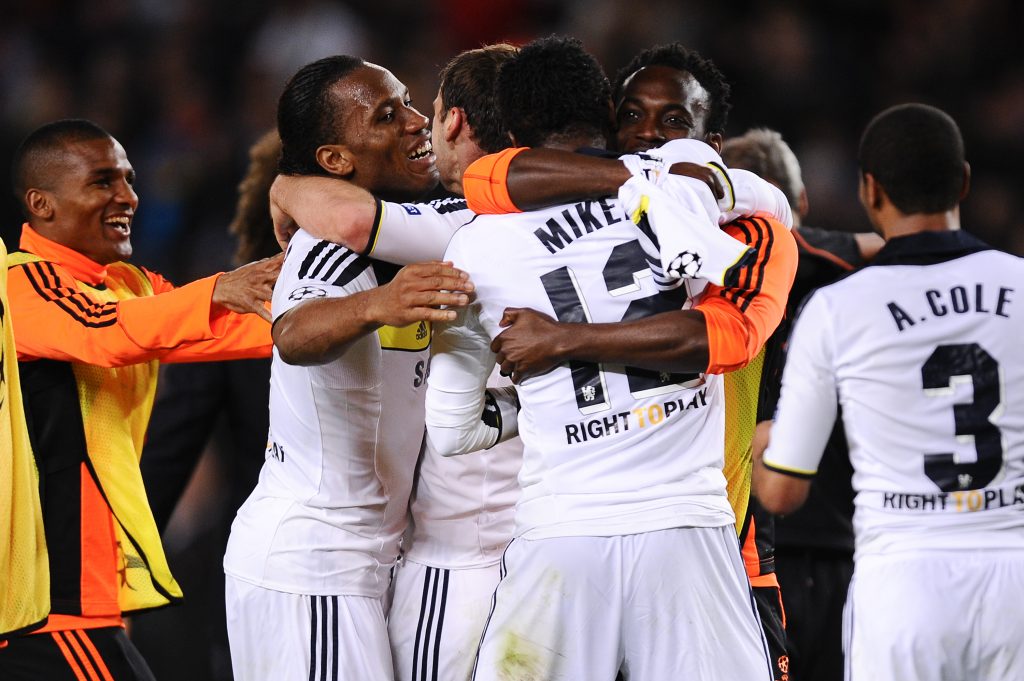 Barcelona 2-2 Chelsea - 2012
Chelsea enjoyed a memorable run in the Champions League in 2012, with their semi-final second leg display in Barcelona going down in history. Holding a one-goal advantage from the first leg, it looked like it was all falling apart for the Blues after Barcelona took the lead and John Terry was sent off. However, goals from Ramires and Fernando Torres sealed a remarkable comeback and booked their place in the final.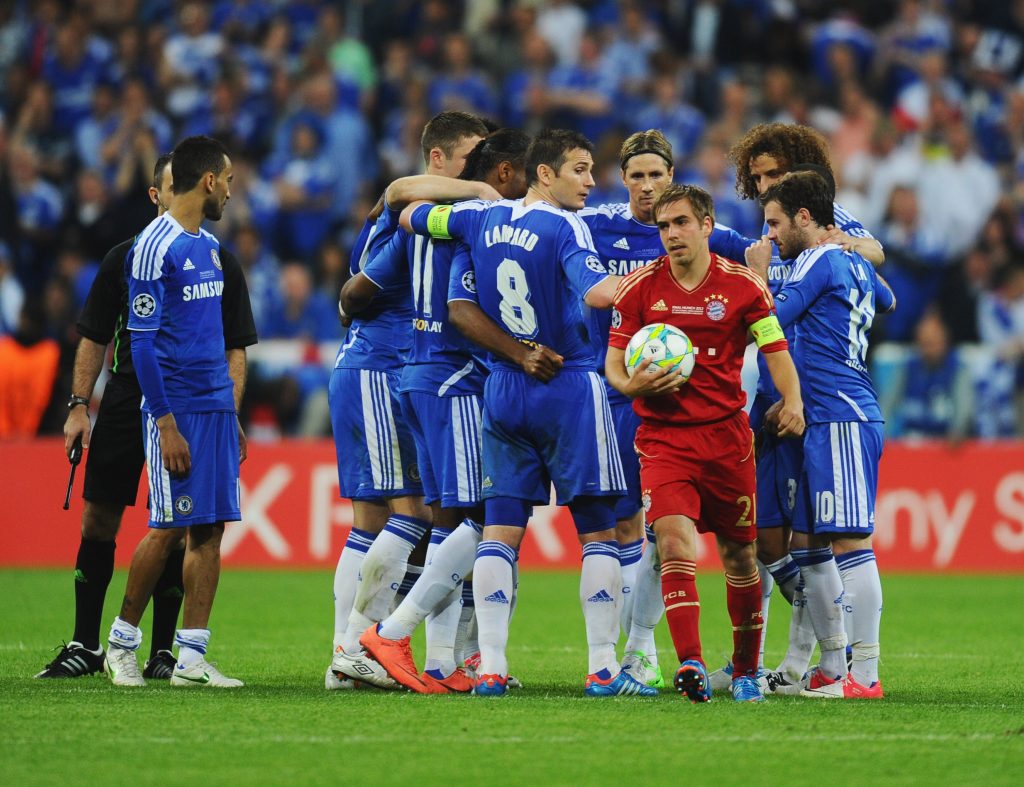 Bayern Munich 1-1 Chelsea (3-4 pens) - 2012
Following their heroics against Barcelona, the Blues had to face Bayern Munich in the final at the Allianz Arena. Again, they came from behind, this time thanks to Didier Drogba. The striker then converted the winning penalty to seal Chelsea's first-ever Champions League triumph.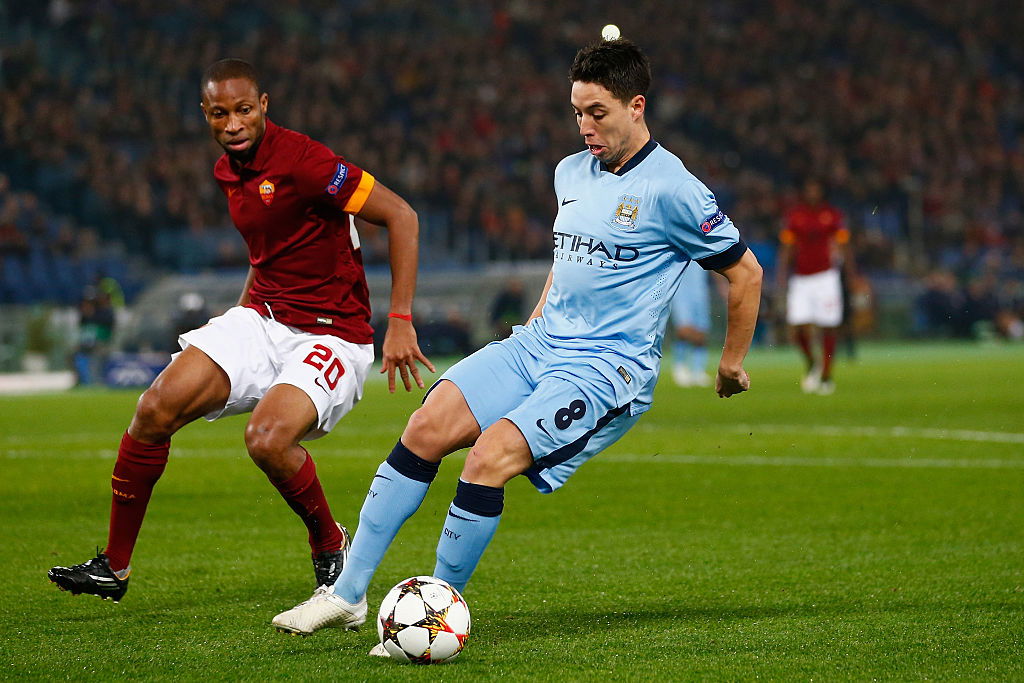 Roma 0-2 Manchester City - 2014
A 2-0 away win for Manchester City against Roma doesn't seem like it should go down as one of the best performances, but due to the circumstances prior to the meeting, it makes our list. Manuel Pellegrini's men were staring down the barrel of group stage elimination in 2014 and needed to win in Rome to progress. They had numerous players out, but second-half goals from Samir Nasri and Edin Dzeko booked City's place in the last 16.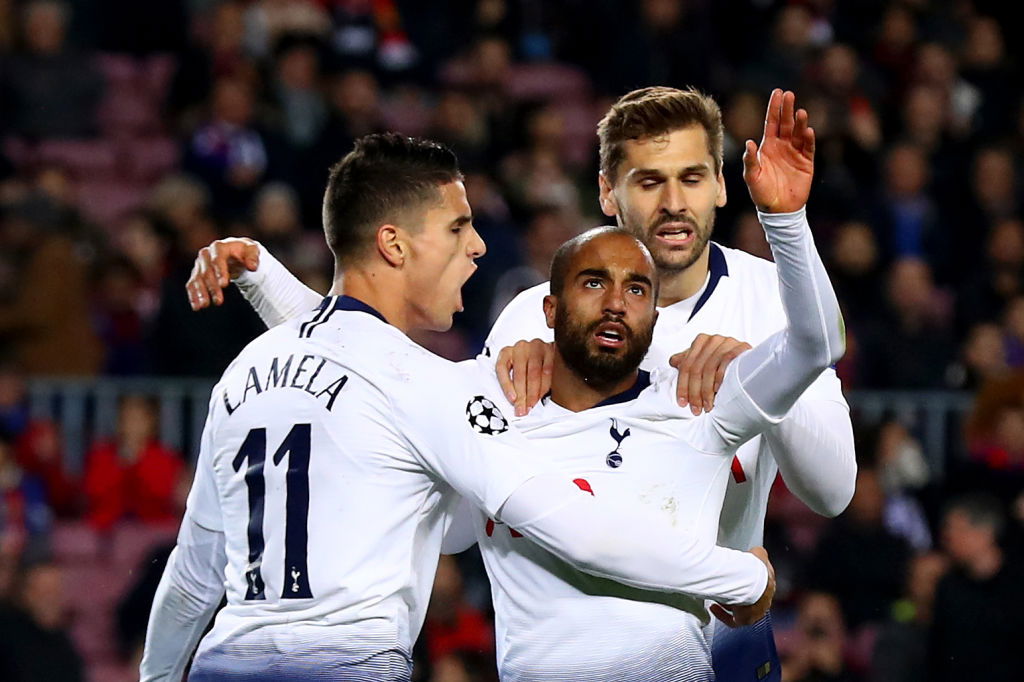 Barcelona 1-1 Tottenham - 2018
Tottenham only collected one point from their first three group stage games last season and looked destined to miss out on the top two. However, a dramatic turnaround meant they needed to better Inter Milan's result in the fixture, with Spurs taking on Barcelona at the Nou Camp. Mauricio Pochettino's men dominated the hosts and scored a late equaliser through Lucas Moura to progress. They'd, of course, go on to reach the final against Liverpool.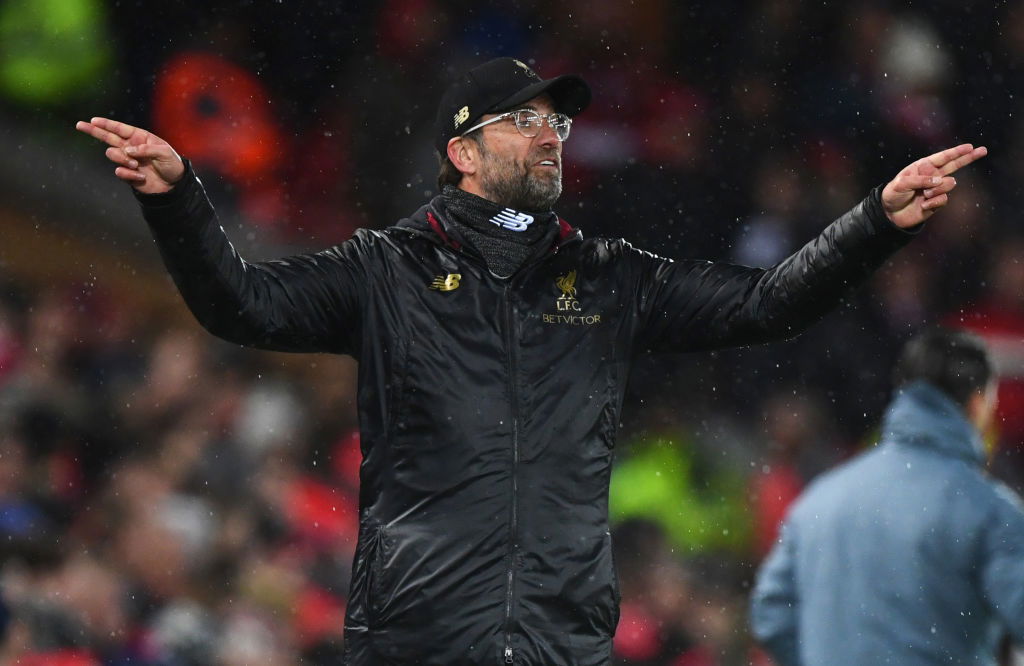 Bayern Munich 1-3 Liverpool - 2019
Liverpool won their sixth European crown last season, defeating Tottenham in the final. However, if it wasn't for their memorable away display against Bayern Munich, they would have never made it that far! They struck three times against the German giants in a near faultless display at the Allianz Arena. 
---