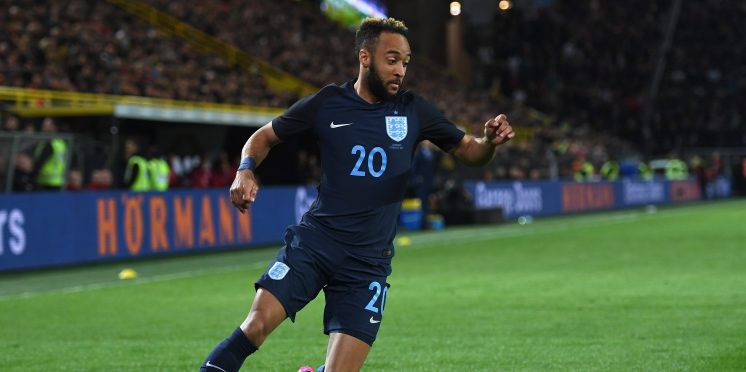 Every England one-cap wonder since 2000
Hundreds of players have represented the England national team over the years, but a fair few of them only ever got the chance to wear the famous Three Lions on their chests on just one occasion. We've taken a look at all of England's single-cap earners since the turn of the Millenium.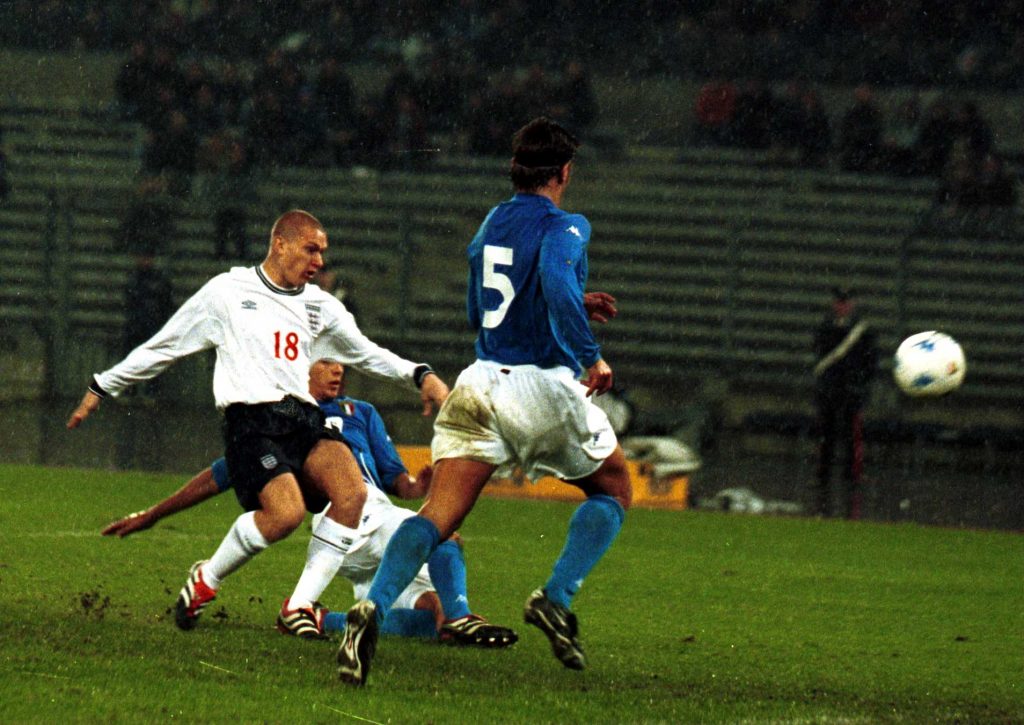 Seth Johnson - November 2000
Seth Johnson, then of Derby County, earned one cap in a friendly against Italy. He went on to play for Leeds, before returning to Derby, where he retired in 2007.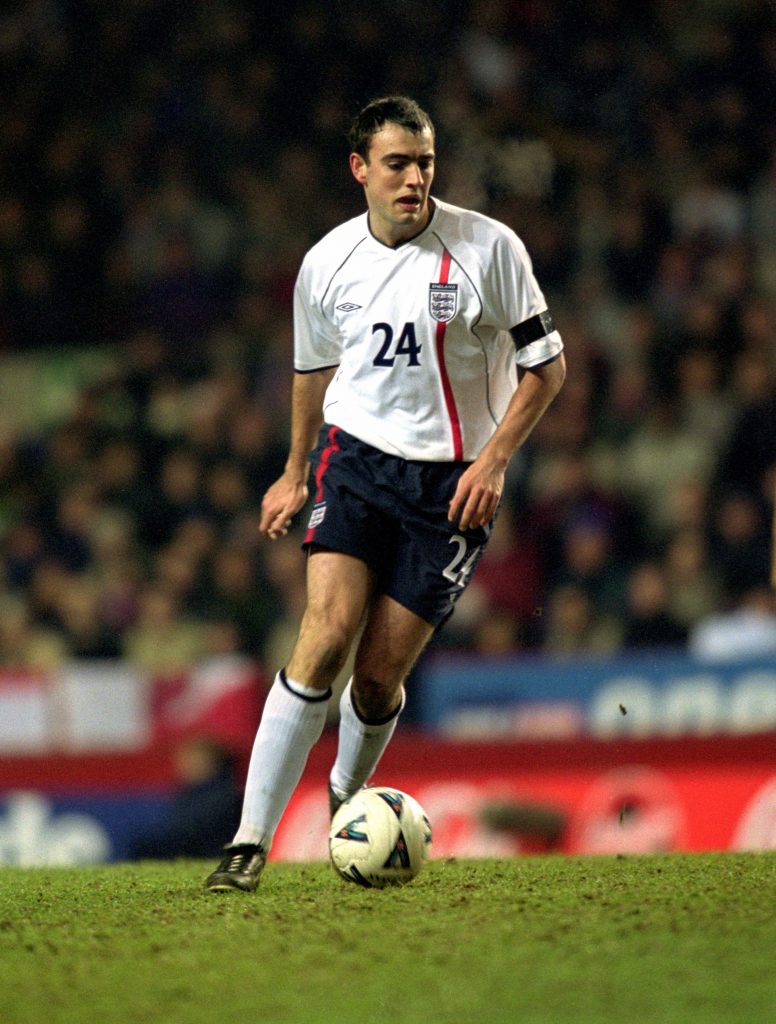 Gavin McCann - February 2001
Sunderland centre-back Gavin McCann played in a 3-0 friendly win over Spain at Villa Park in 2001. He stayed at the Black Cats until 2003, when he moved to Aston Villa. He then spent four years at Bolton before retiring in 2011.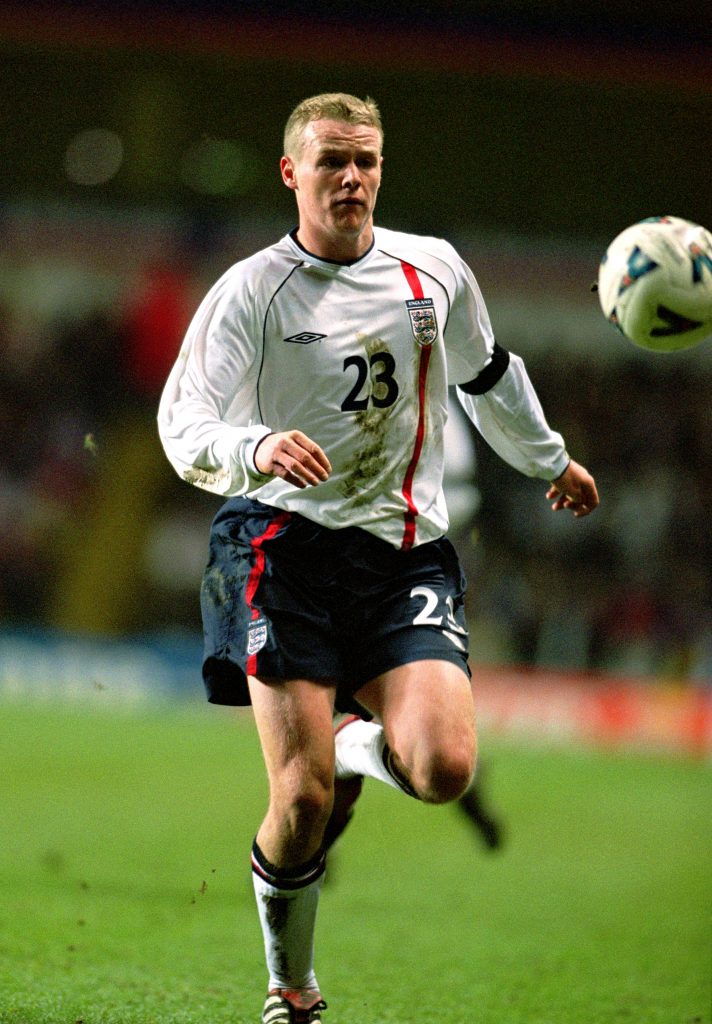 Michael Ball - February 2001
Michael Ball, then of Everton, also made a solitary appearance in that same game. He went on to play for Rangers, PSV, Man City and Leicester before retiring in 2012.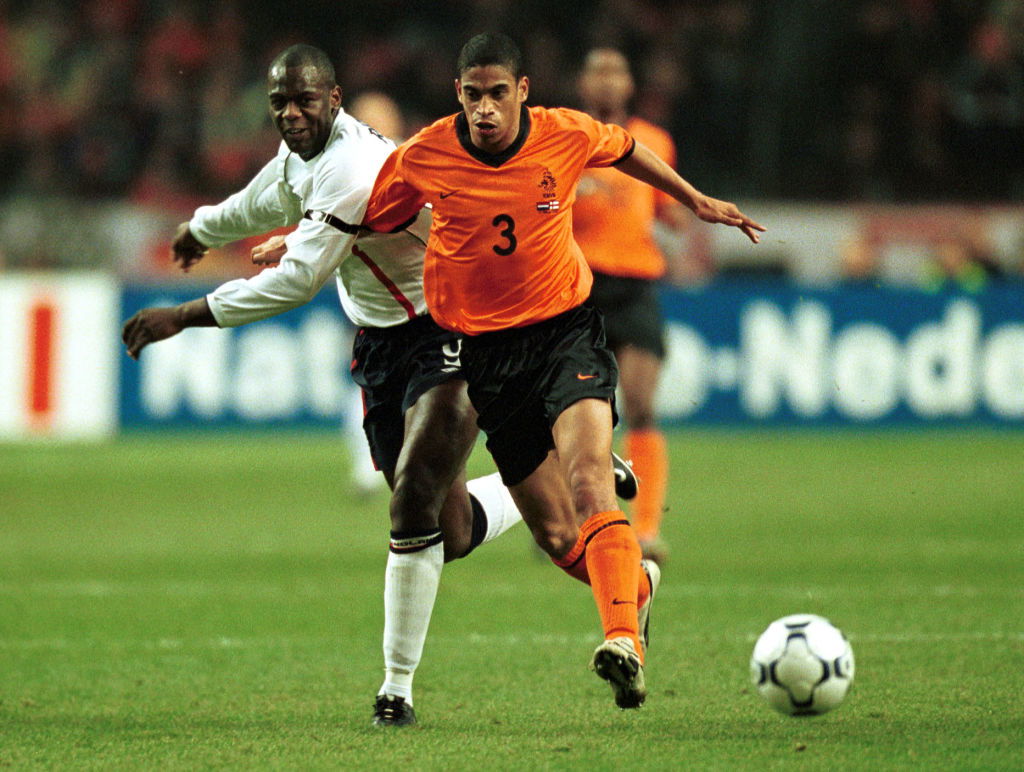 Michael Ricketts - February 2002
Michael Ricketts was the Premier League's top-scoring Englishman when he got his call up. He played 45 minutes against the Netherlands but failed to score, and did not score for Bolton again all season! He had spells with numerous clubs such as Middlesbrough and Leeds before retiring in 2010 after a spell at Tranmere.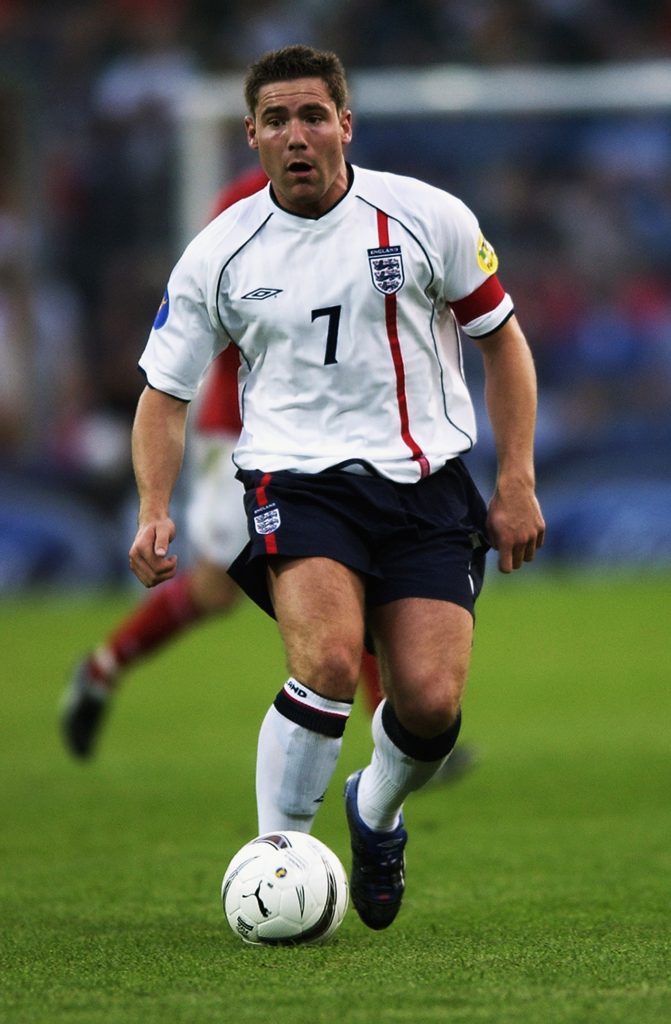 David Dunn - September 2002
David Dunn was in good form at Blackburn and he actually impressed for England against Portugal. However, he never got another chance. He spent time with Birmingham, Blackburn again and Oldham before hanging up his boots in 2016.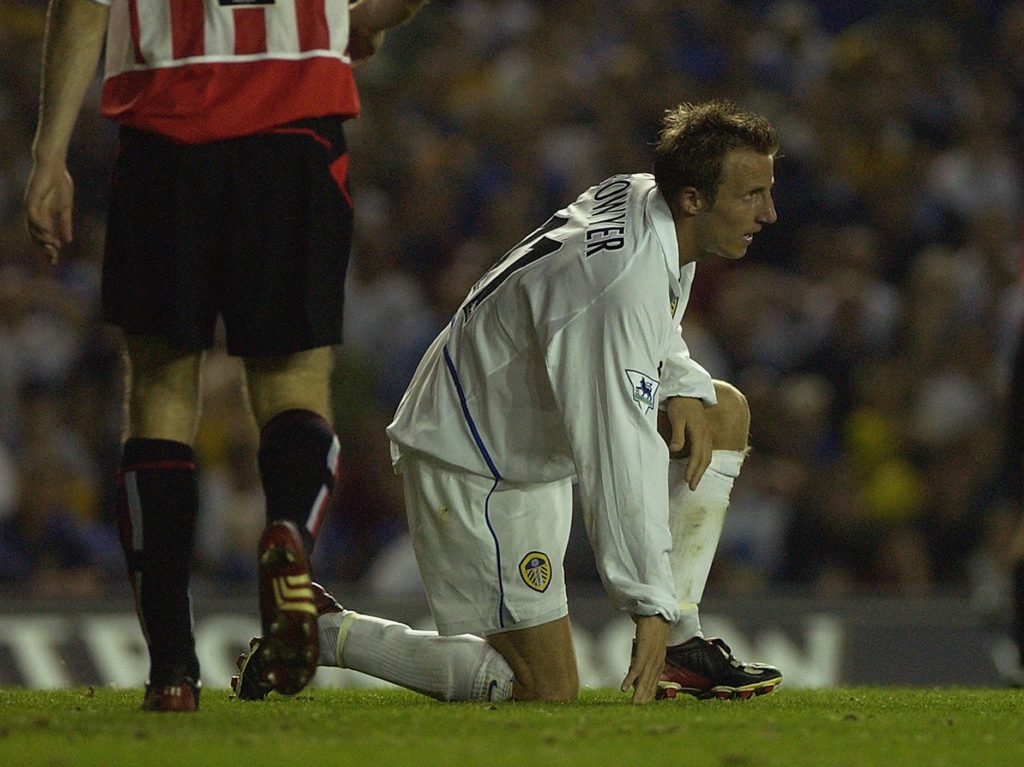 Lee Bowyer - September 2002
Lee Bowyer, then of Leeds, also made his only England appearance in that game. He went on to feature for West Ham twice, Newcastle, Birmingham, and Ipswich beofre retirining in 2012.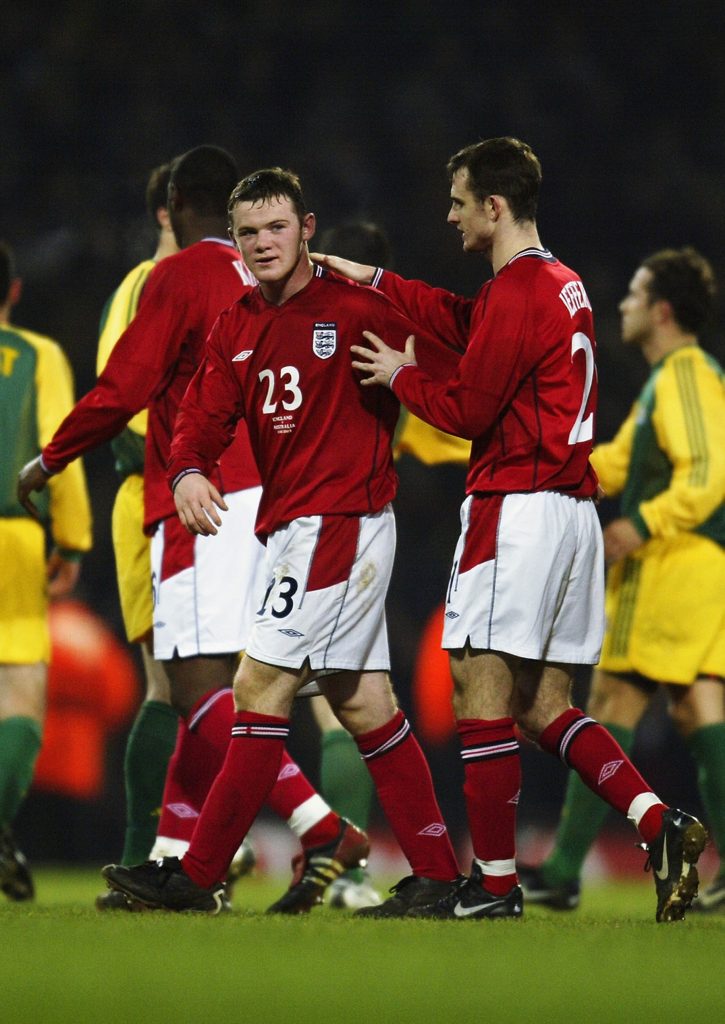 Francis Jeffers - February 2003
Francis Jeffers, then of Arsenal, played his only England game against Australia in February 2003 and is one of the few one-cap wonders to actually score in his only appearance. He retired in 2013 after spells with numerous clubs all over the world, the last being Accrington Stanley.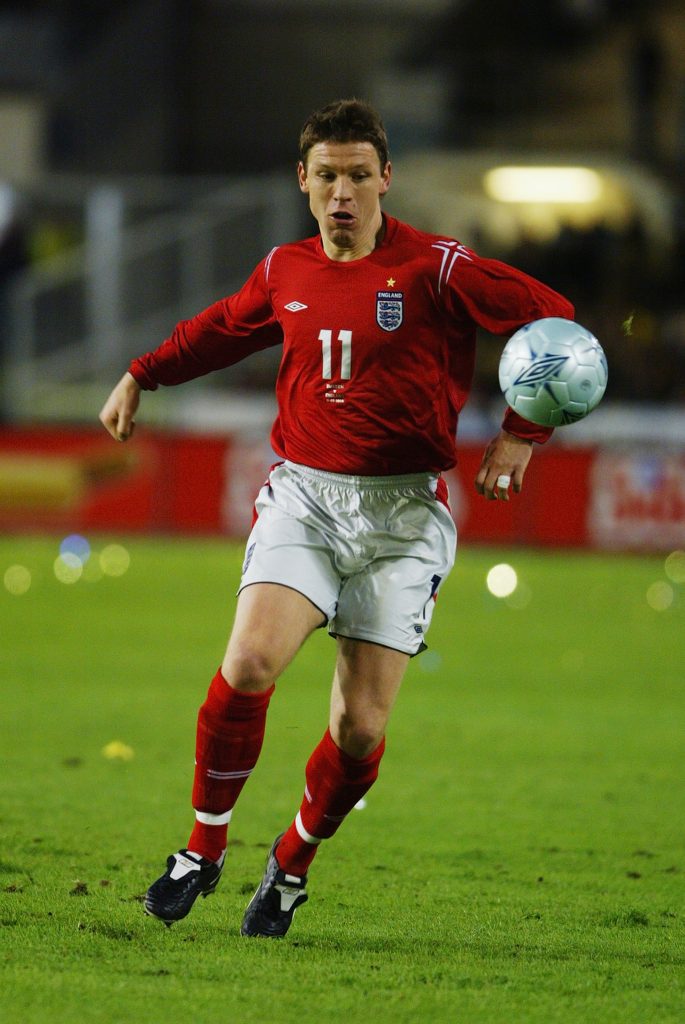 Alan Thompson - March 2004
Celtic's Alan Thompson made his only appearance for England in a 1-0 friendly loss to Sweden. He stayed at Celtic for three more years before moving to Leeds, where he retired in 2008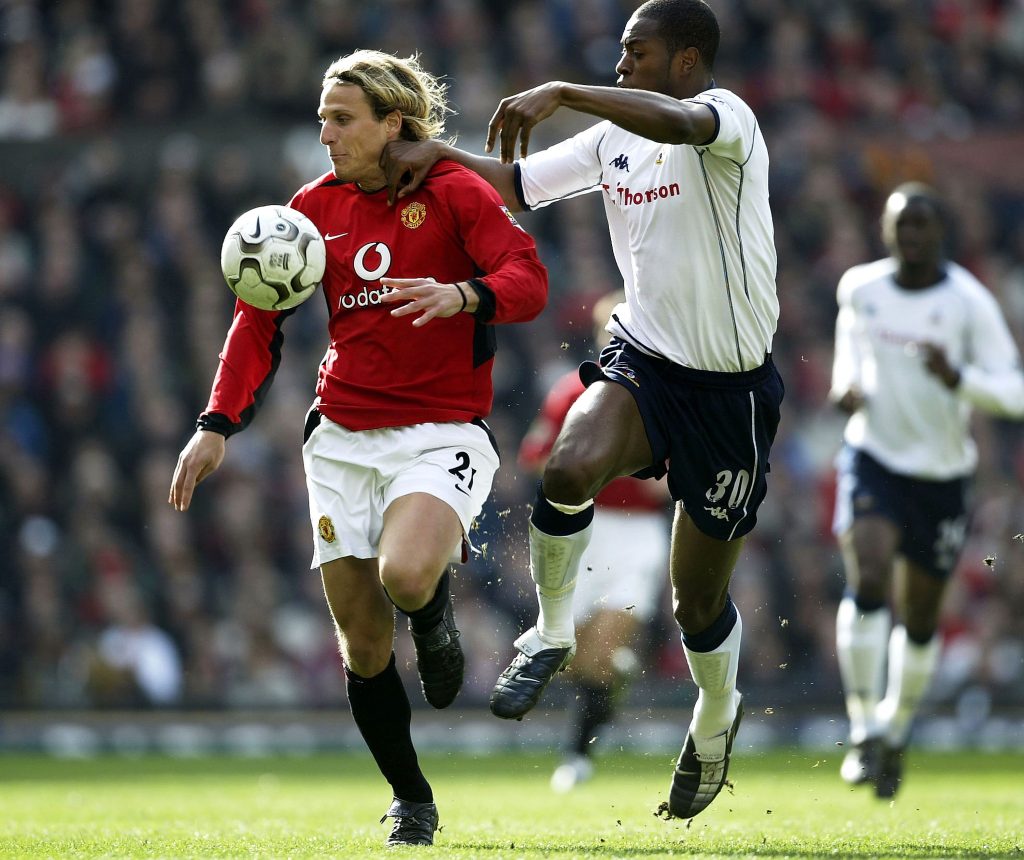 Anthony Gardner - March 2004
Tottenham's Anthony Gardner also earned his only cap in that game, coming on as a half-time substitute. He retired in 2014 after spells with the likes of Hull City and Sheffield Wednesday.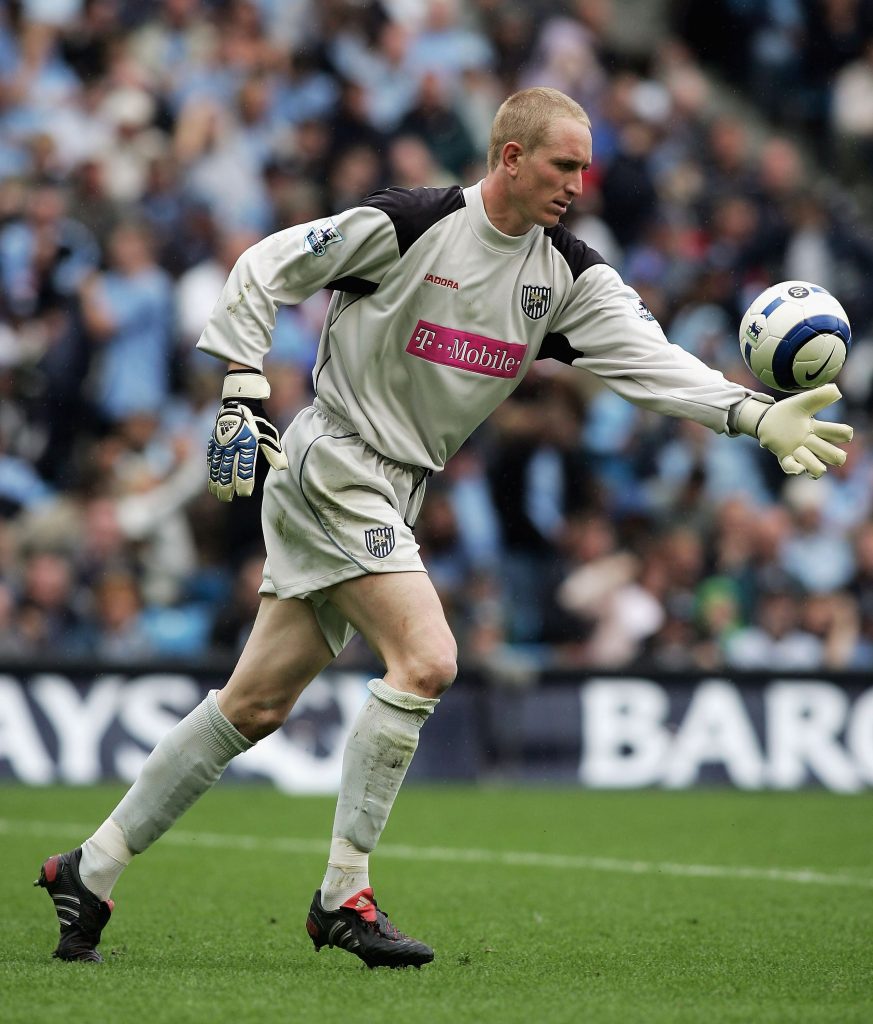 Chris Kirkland - August 2006
Chris Kirkland's one England appearance earned a few members of his family £10,000 each as they'd all bet on him to earn an England cap when he was 11-years-old. He played the second half of a friendly against Greece in August 2006. After his time at Wigan, Kirkland bounced around a few clubs before retiring in 2016.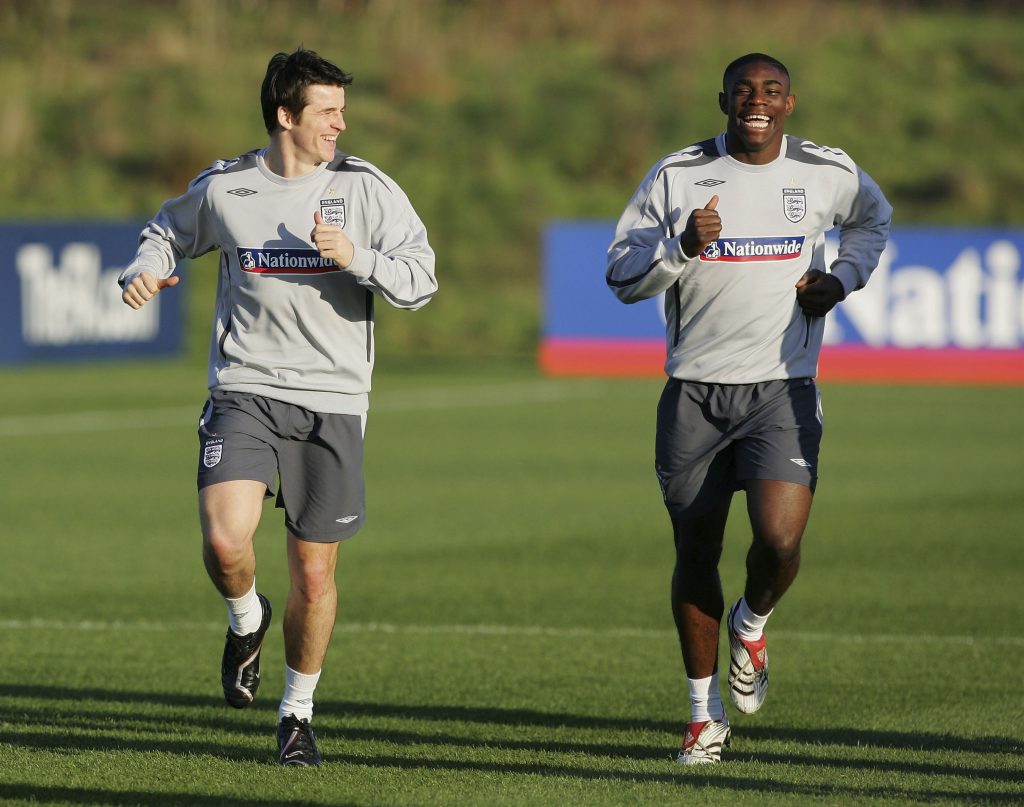 Joey Barton - February 2007
The ever-controversial Joey Barton's only England appearance lasted around 12 minutes as he came on as a substitute in a 1–0 defeat to Spain at Old Trafford. He went on to play for Newcastle, QPR, Marseille, Rangers and Burnley before retiring in 2017. He is currently the manager of League One club Fleetwood Town.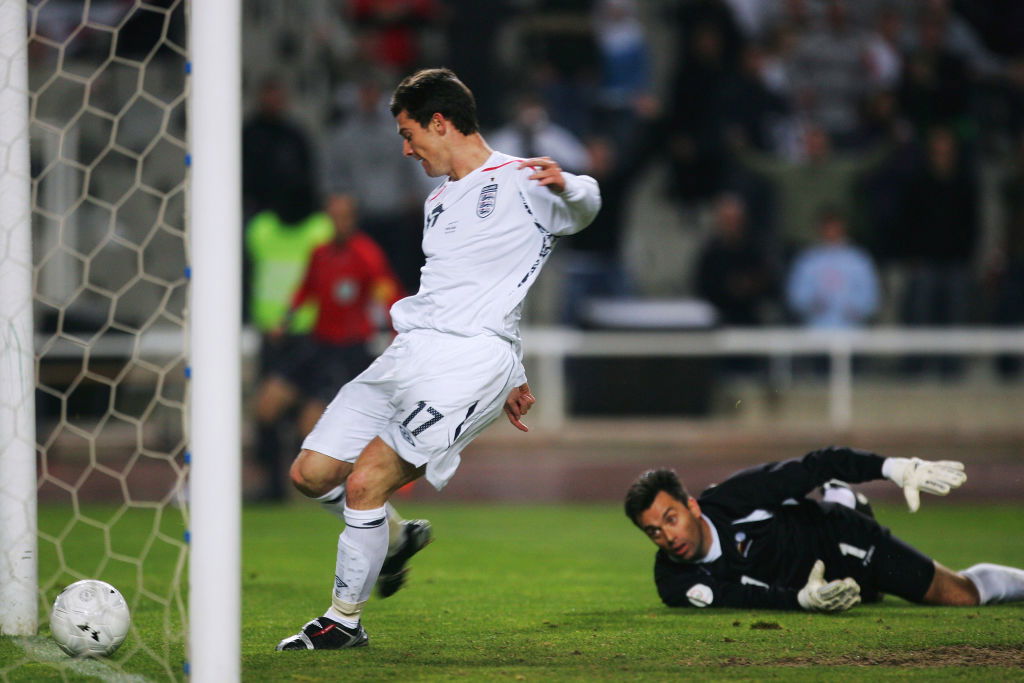 David Nugent - March 2007
One of a few England players to be called up despite playing in the Championship, Preston's David Nugent marked his only England appearance with a goal against Andorra in a quro 2008 Qualifying match. Nugent is still playing Championship football and is back at Preston.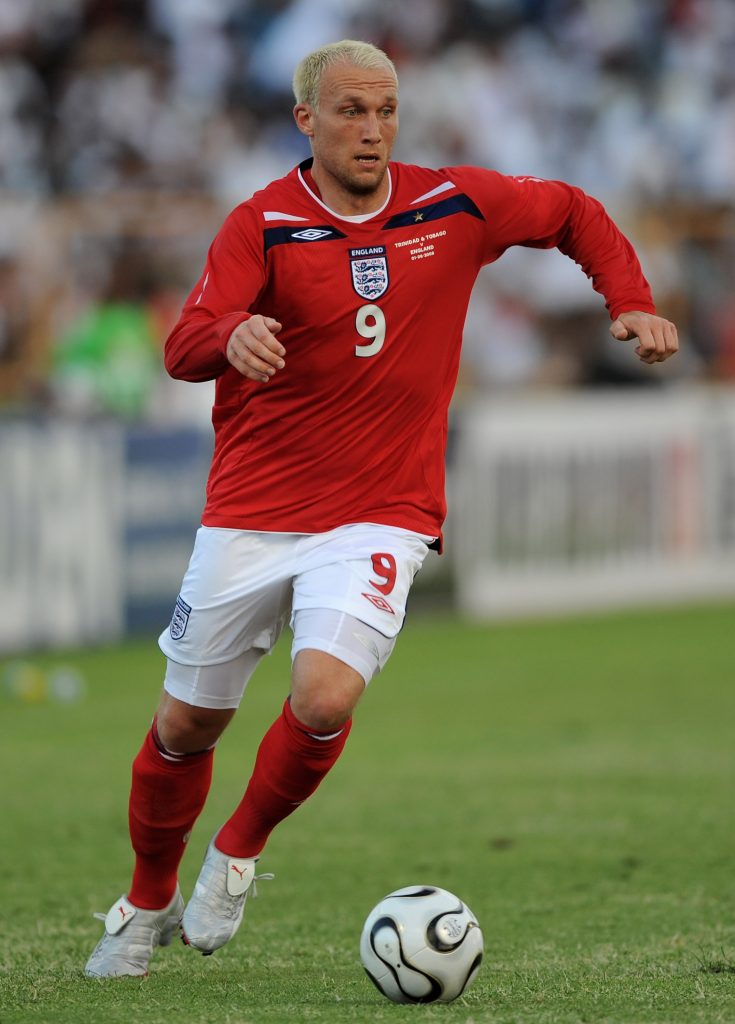 Dean Ashton - June 2008
More than two years after his first call up, Dean Ashton made his only England appearance in the match against Trinidad & Tobago in June 2008. Ashton had been included in a few squads prior but injuries prevented him from playing. In fact, he retired aged 26, after failing to recover from a long-term ankle injury sustained during international duty with England in 2006.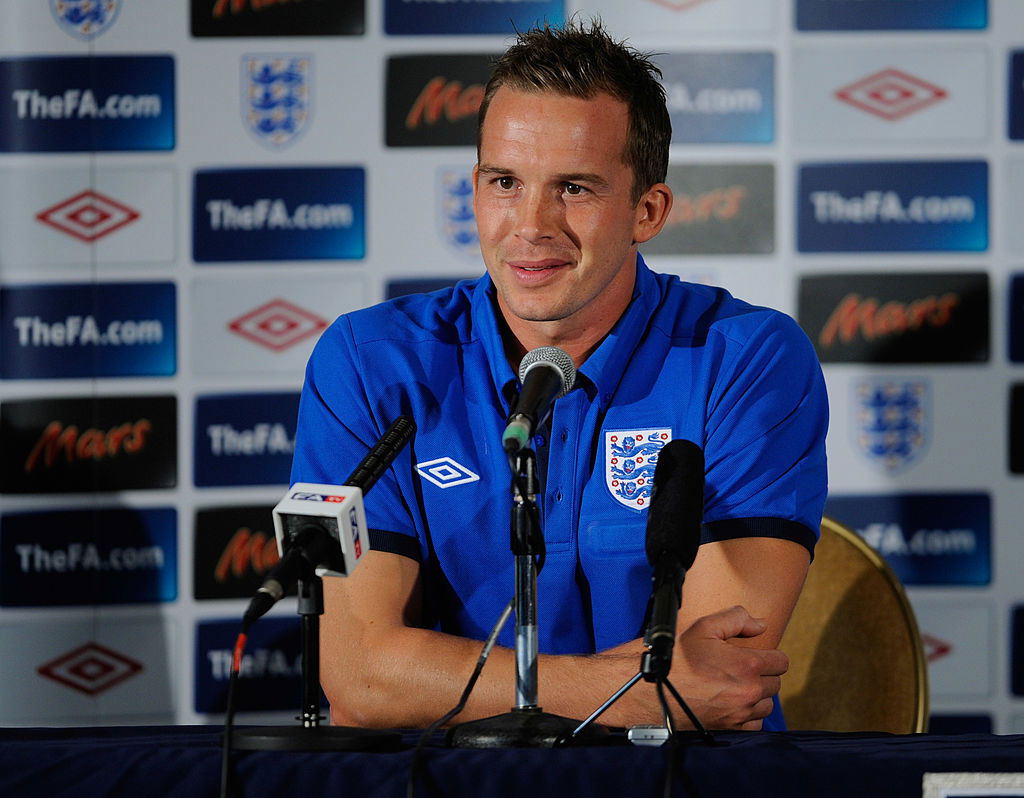 Kevin Davies - October 2010
At the age of 33, Davies was surprisingly called up to the England squad for the first time in his career for the Euro 2012 qualifying match against Montenegro. He made his debut as a 69th-minute substitute. Aged 33 years and 200 days, he became the oldest England debutant since the 38-year-old Leslie Compton back in 1950. He retired in 2015.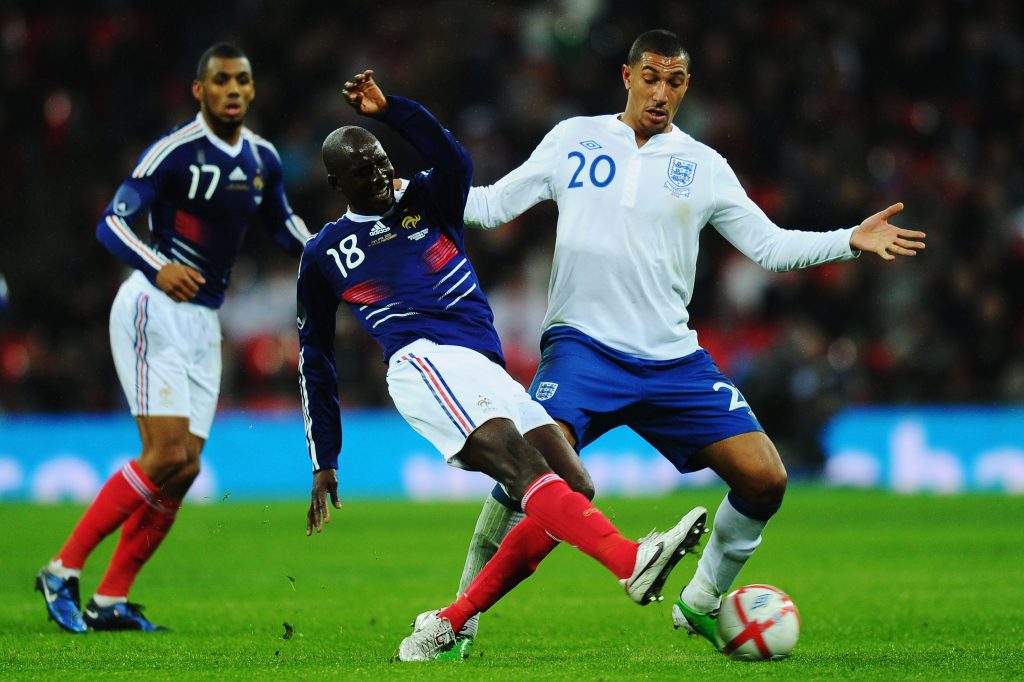 Jay Bothroyd - November 2010
Jay Bothroyd came on as a second-half substitute in the 2–1 friendly defeat to France in 2010, becoming Cardiff City's first England international in their club's history, and the first Championship player to represent England since David Nugent in 2007. Like Nugent, he never got another cap.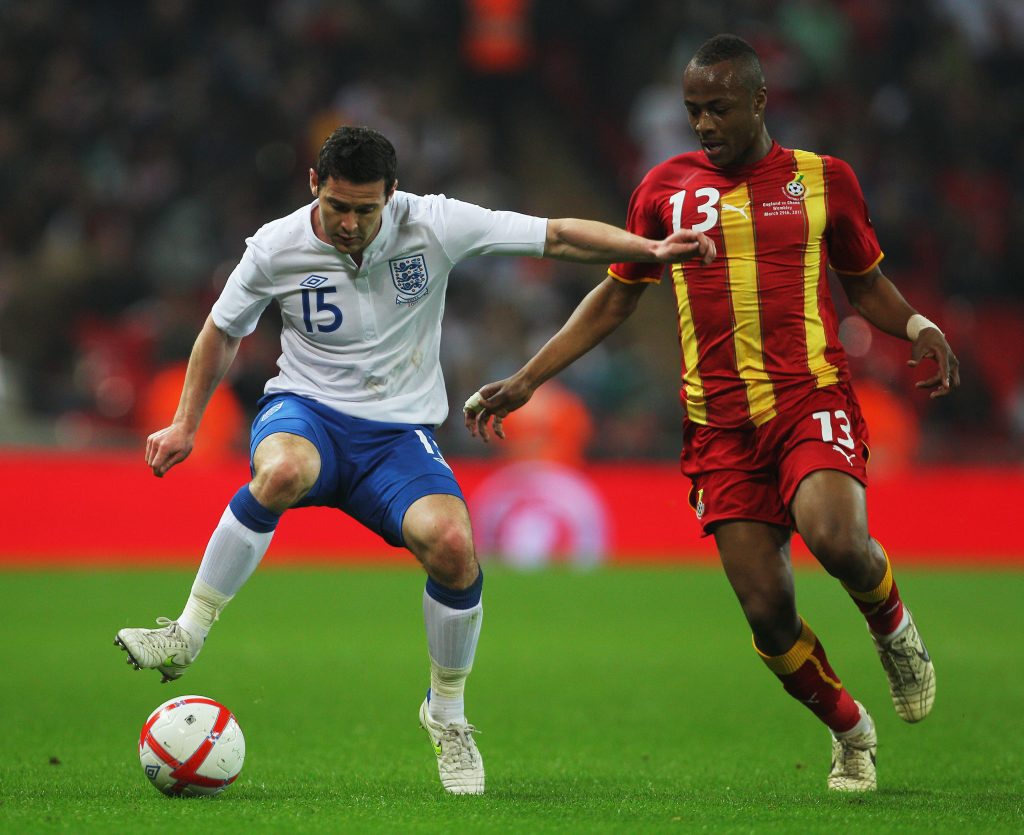 Matt Jarvis - March 2011
Matt Jarvis, then of Wolves, came on as a sub in the friendly match between England and Ghana in March 2011. He's now at non-league side Woking.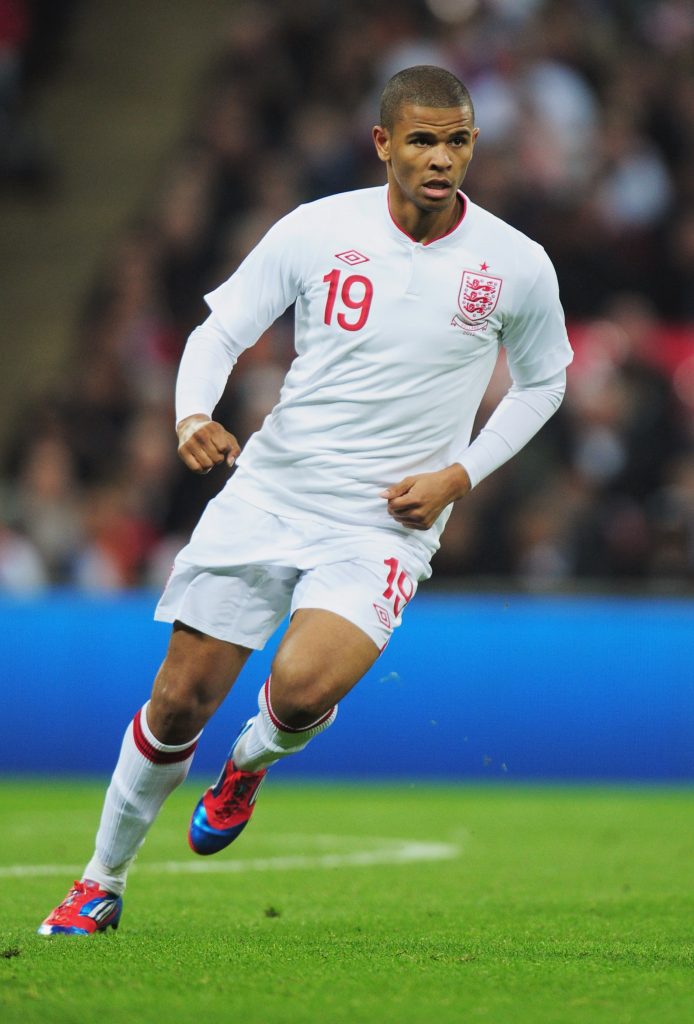 Fraizer Campbell - February 2012
Fraizer Campbell, then of Sunderland, played 10 minutes in a 3-2 friendly loss to the Netherlands under interim-manager Stuart Pearce. Aged 32, he's now playing for Huddersfield Town.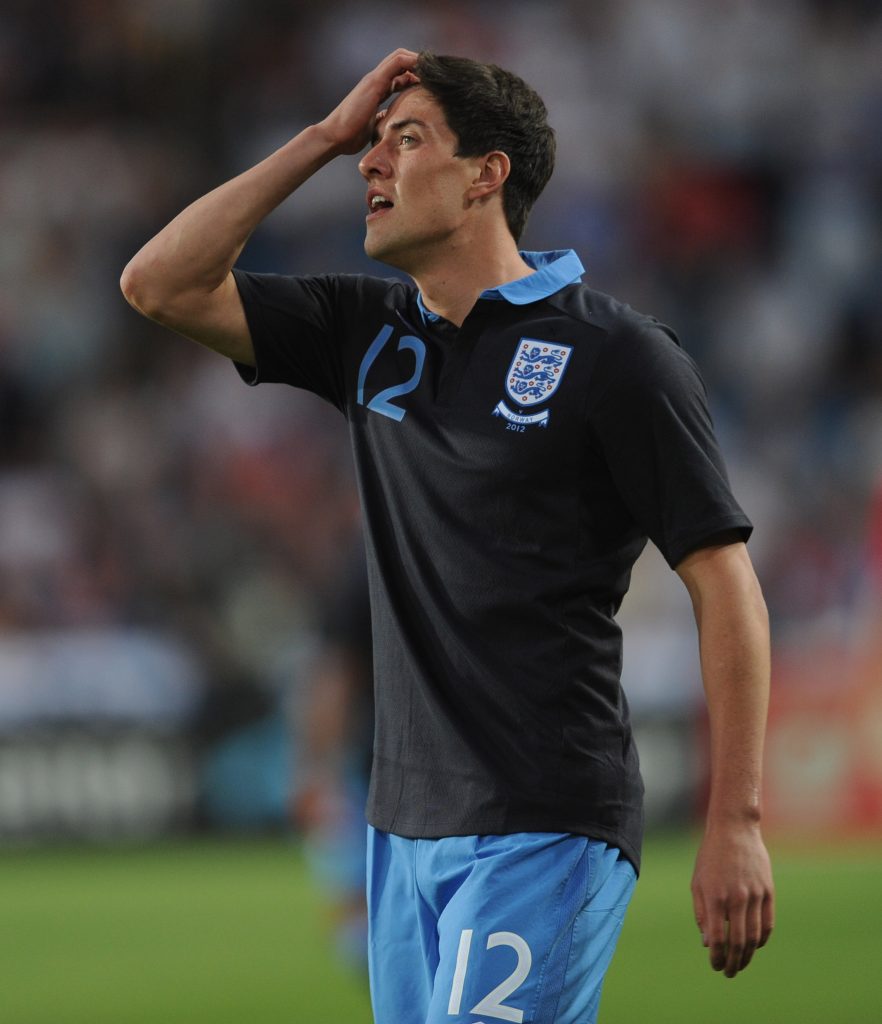 Martin Kelly - May 2012
Martin Kelly was still at Liverpool when he made his England debut in May 2012. Having played just two minutes and thirty-nine seconds, Kelly's international career is the shortest ever for an England player so far. He was called into the Euro 2012 squad as a late replacement for the injured Gary Cahill but he never played in any games at the tournament.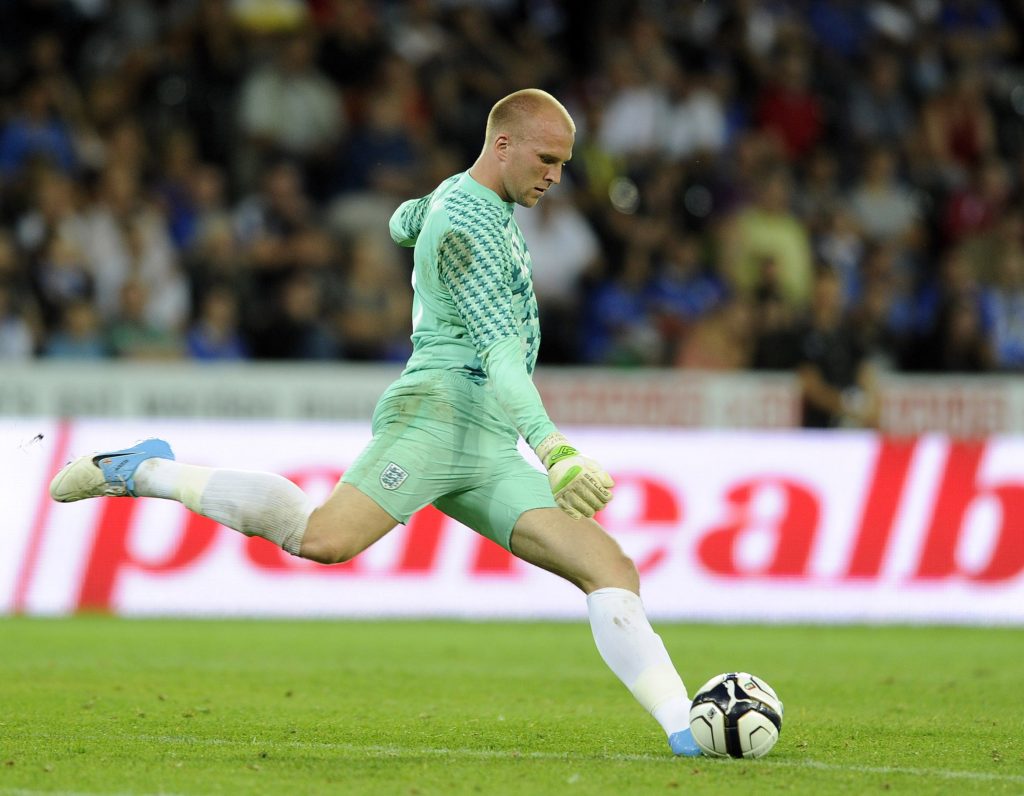 John Ruddy - August 2012
John Ruddy was meant to be part of the Euro 2012 squad but he missed out after breaking a finger. He made his only England appearance a few weeks later though as he played 45 minutes against Italy in a friendly. Aged 33, he's currently Wolves' second-choice goalkeeper.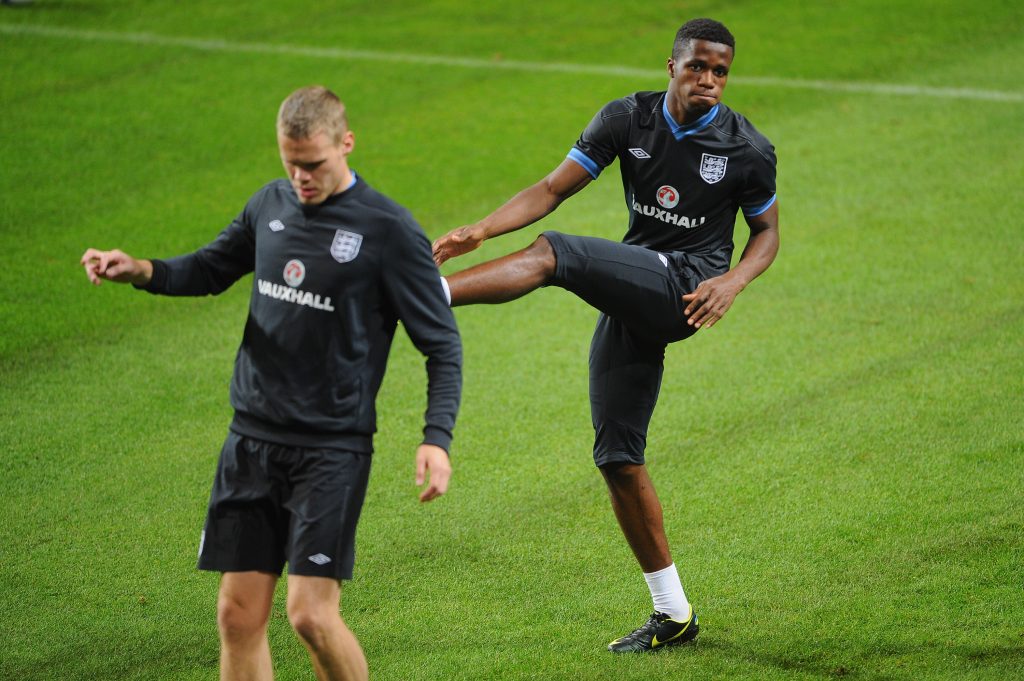 Ryan Shawcross - November 2012
Ryan Shawcross is one of three one-cap wonders to get their only cap so far in the friendly against Sweden in 2012, made famous by Zlatan Ibrahimovic's hat-trick, which included a 30-yard bicycle kick. Aged 32, he's still at Stoke.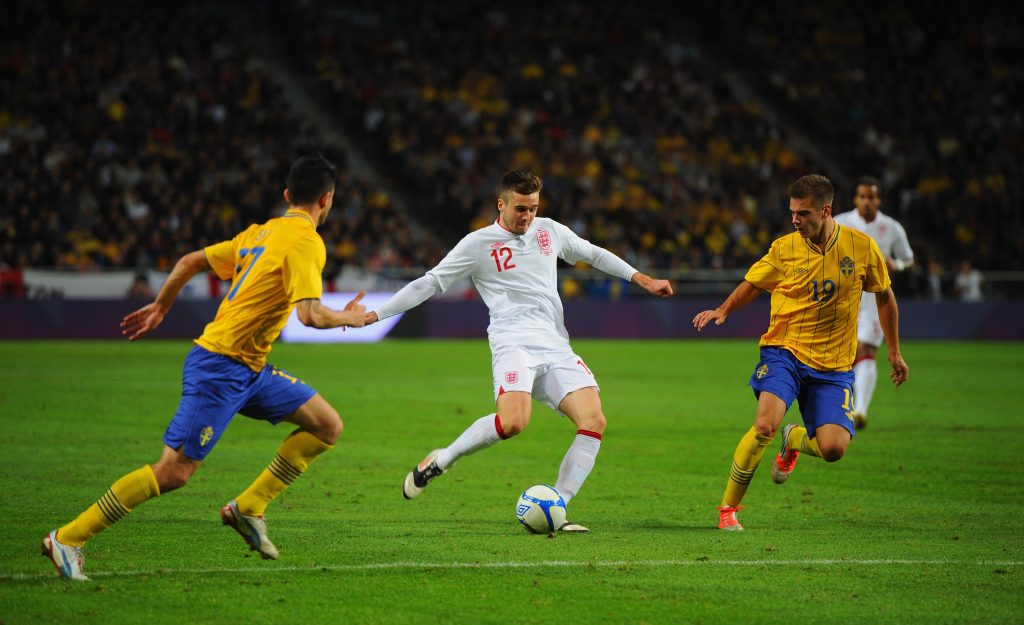 Carl Jenkinson - November 2012
Aged 28, there's still time for Carl Jenkinson to potentially get more caps, but for now, his only England appearance was a 16-minute cameo against the Swedes. He's currently at Nottingham Forest.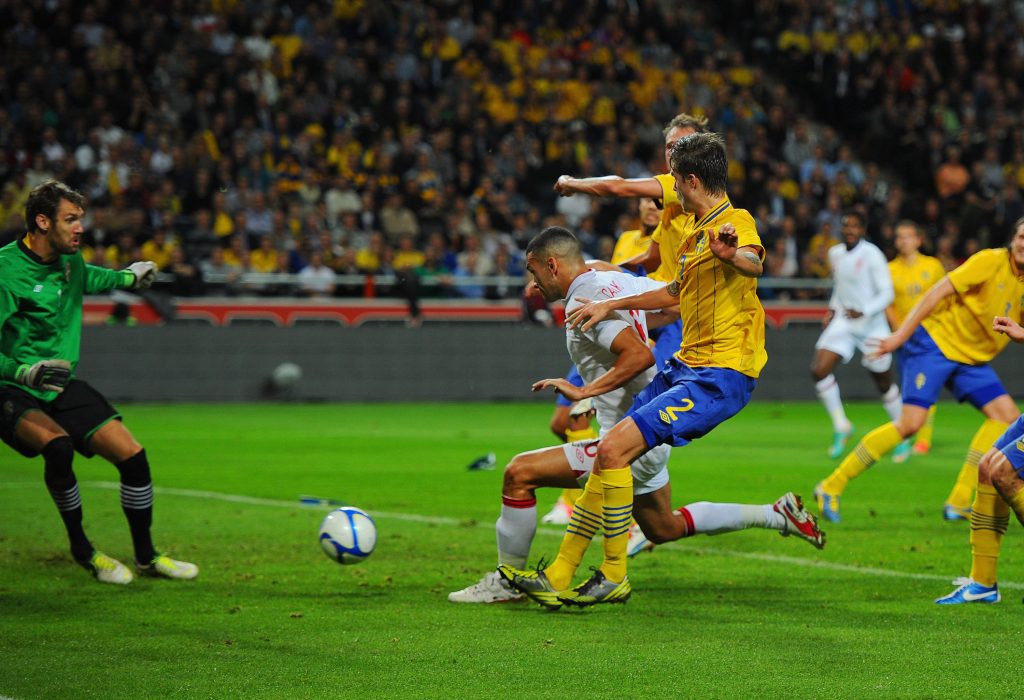 Steven Caulker - November 2012
Another of the one game, one goal crew for England is Steven Caulker. He scored against Sweden and played 74 minutes of the game. He's since had a few personal issues but he's back playing in Turkey for Alanyaspor and has hinted that he'd like to play for Scotland in the future.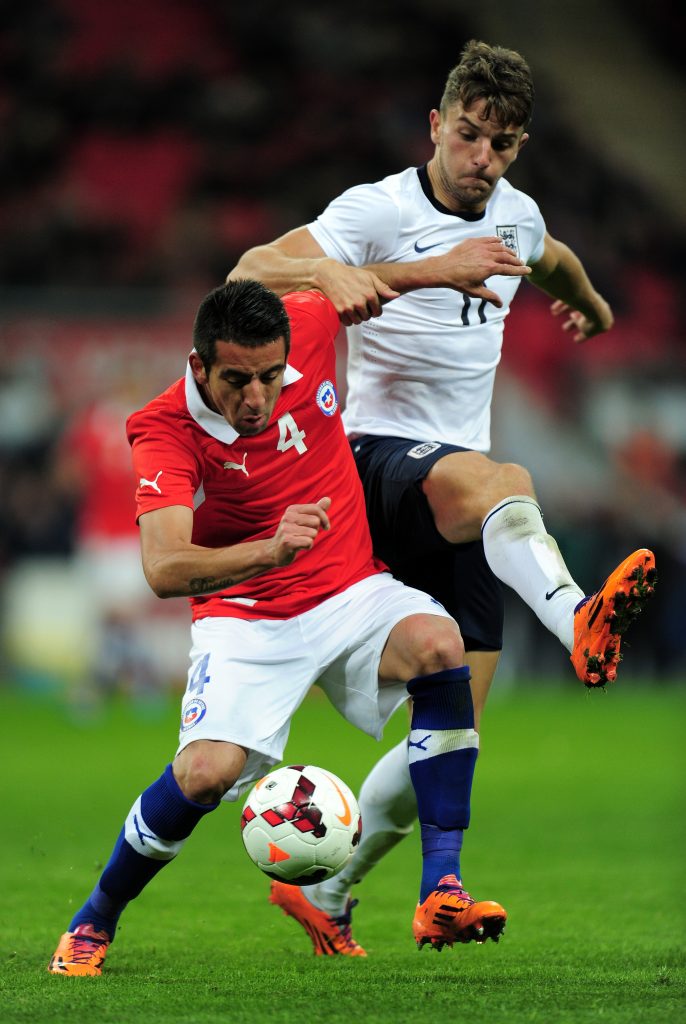 Jay Rodriguez - November 2013
Aged 30, Jay Rodriguez's chances of another England call-up appear slim, meaning his appearance against Chile in November 2013 will likely be his one and only game for his country.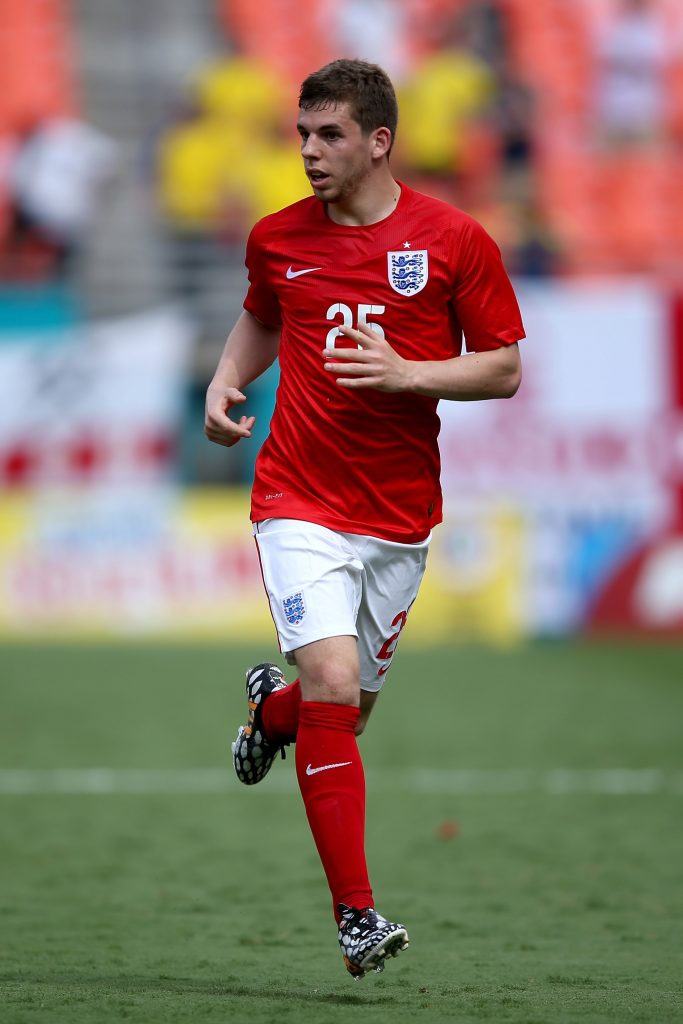 Jon Flanagan - June 2014
Jon Flanagan was a standby player for Euro 2014 but never got a full call up. Even so, he played against Ecuador in one of the warm-up games. Aged 27, he's now at Rangers and there have been reports that Ireland could call him up to play for them.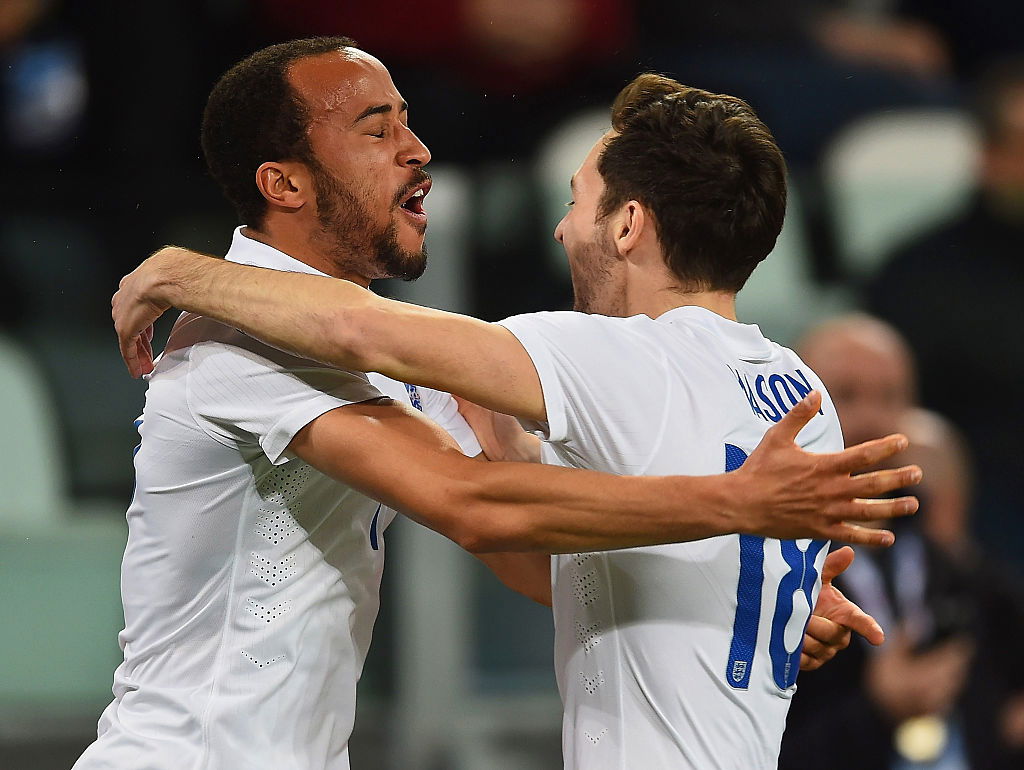 Ryan Mason - March 2015
Ryan Mason's only game for England came in a friendly against Italy in Turin. Unfortunately, he was forced to retire at a young age after he suffered a fractured skull that required surgery after a clash of heads with Gary Cahill whilst he was playing for Hull against Chelsea.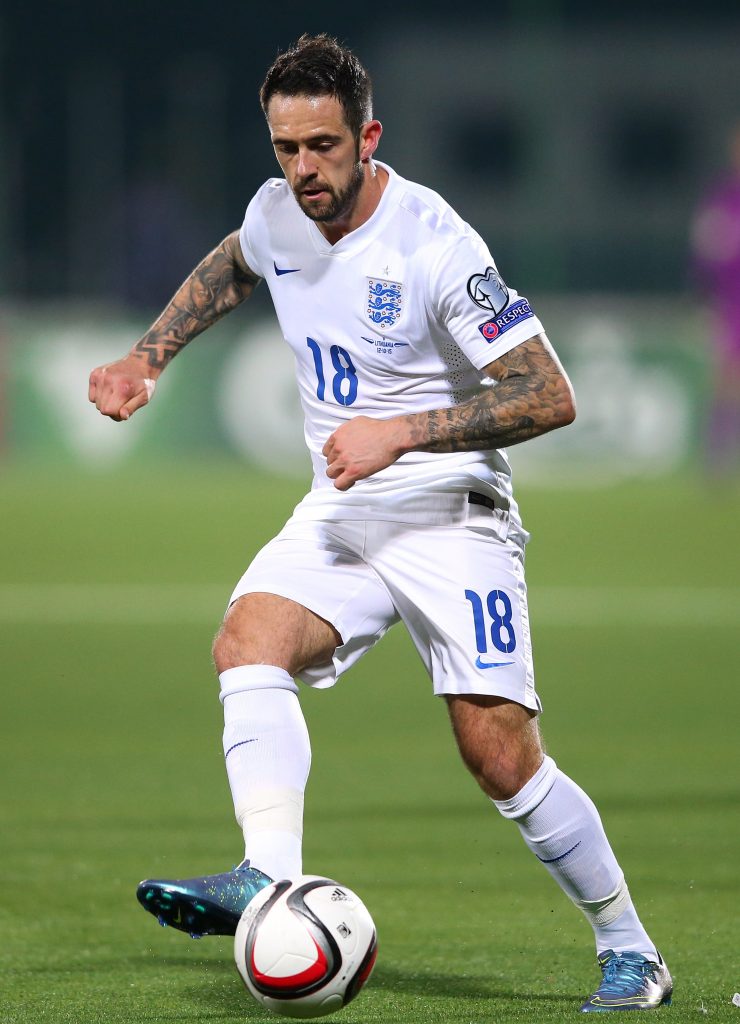 Danny Ings - October 2015
Danny Ings' only appearance for England so far came in the Euro 2016 qualifying match against Lithuania. Aged 27, he'll have his sights set on another call up following his impressive form for Southampton.
Nathan Redmond - March 2017
Like his Saints teammate Ings, Nathan Redmond currently has just one cap but he'll be hoping for more in the future. His only game was a friendly against Germany in 2017. He's still only 26-years-old so has plenty of time to earn more call-ups.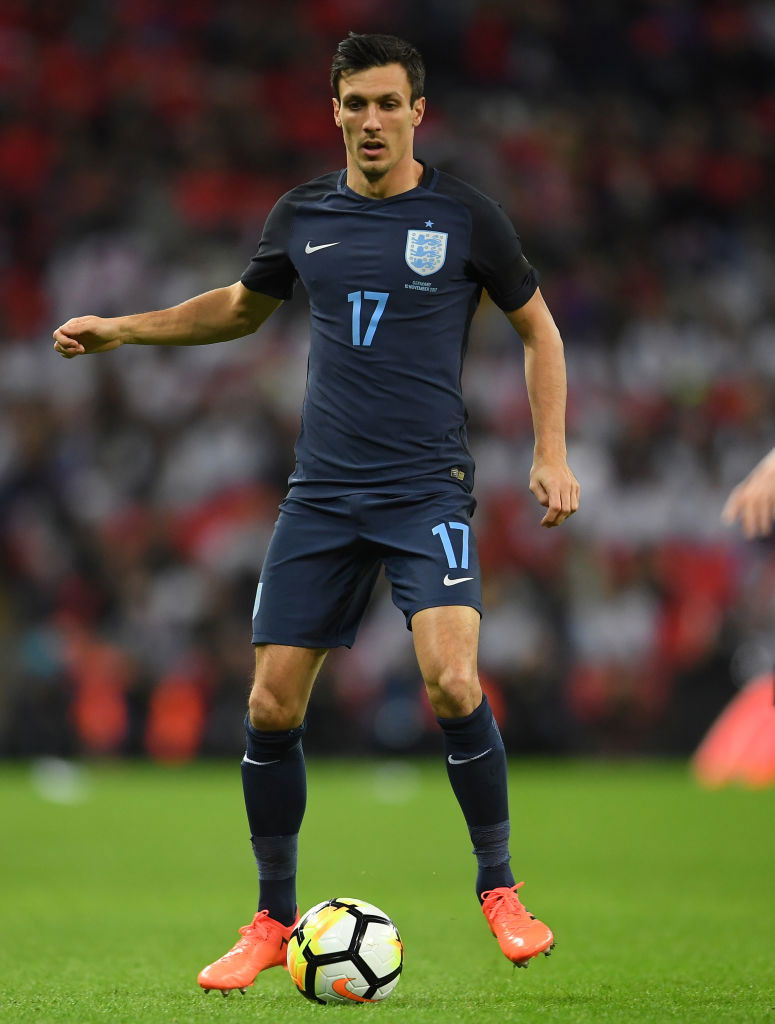 Jack Cork - November 2017
Jack Cork's England career so far has lasted just four minutes as he came on as a late sub in a friendly against the Germans. Aged 30, one would guess that he won't be getting any more call-ups, even if he does impress at Burnley.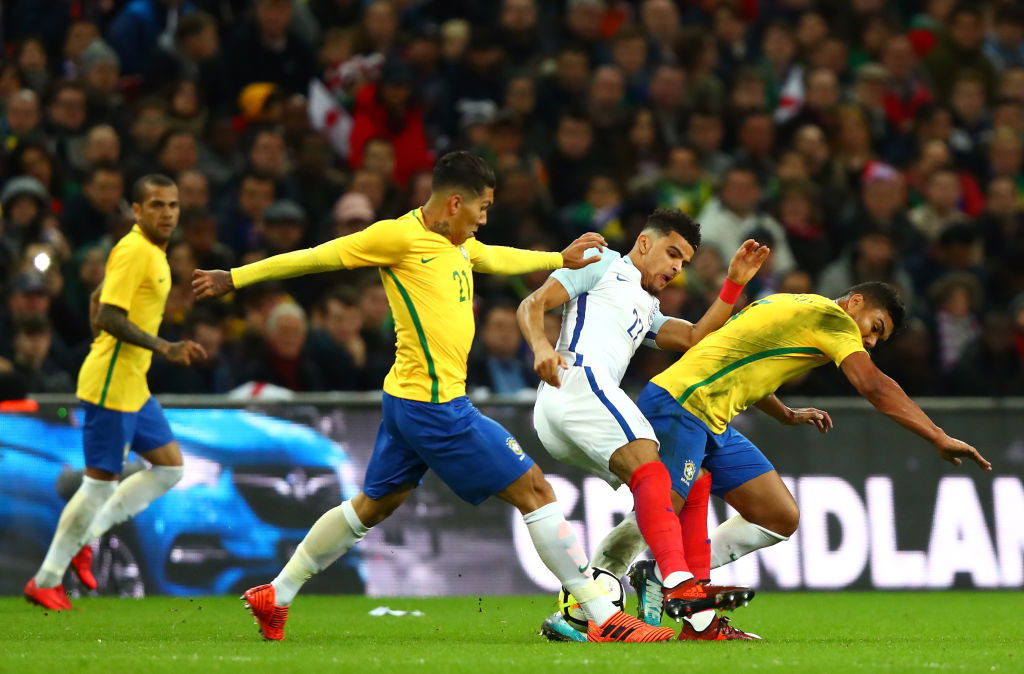 Dominic Solanke - November 2017
Dominic Solanke, then of Liverpool, played 15 minutes against Brazil in a 0-0 draw back in November 2017. At the age of 22, he'll hope to get plenty of call-ups and caps in the future.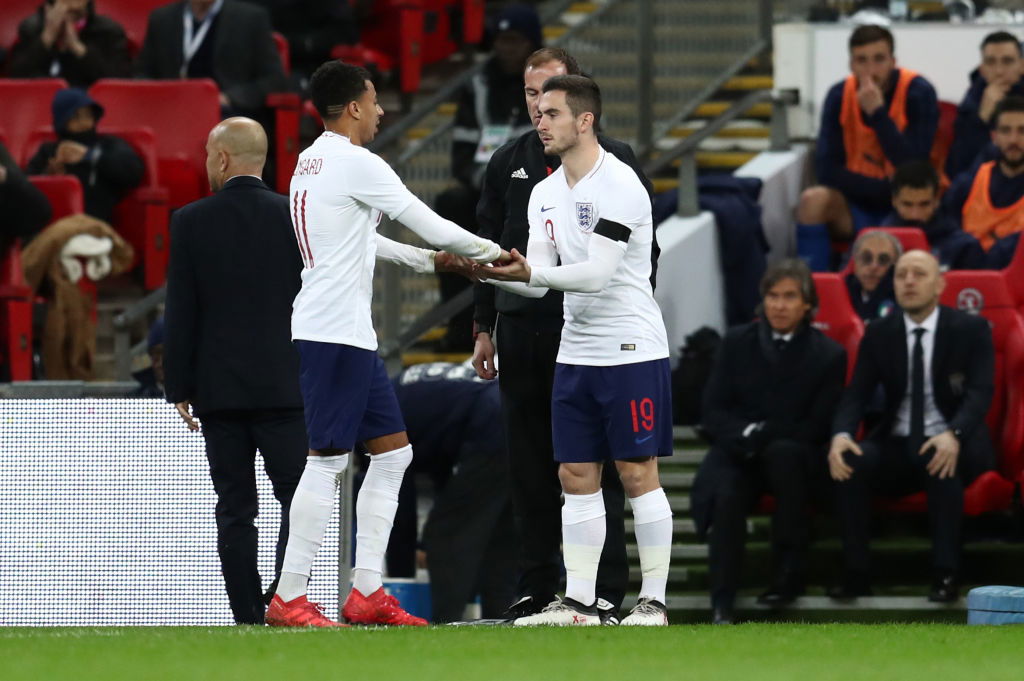 Lewis Cook - March 2018
Aged 23, Lewis Cook has got plenty of time to earn more call-ups too, just like his Bournemouth teammate Solanke. He's played 19 minutes of international football so far after coming on as a substitute in a friendly against Italy.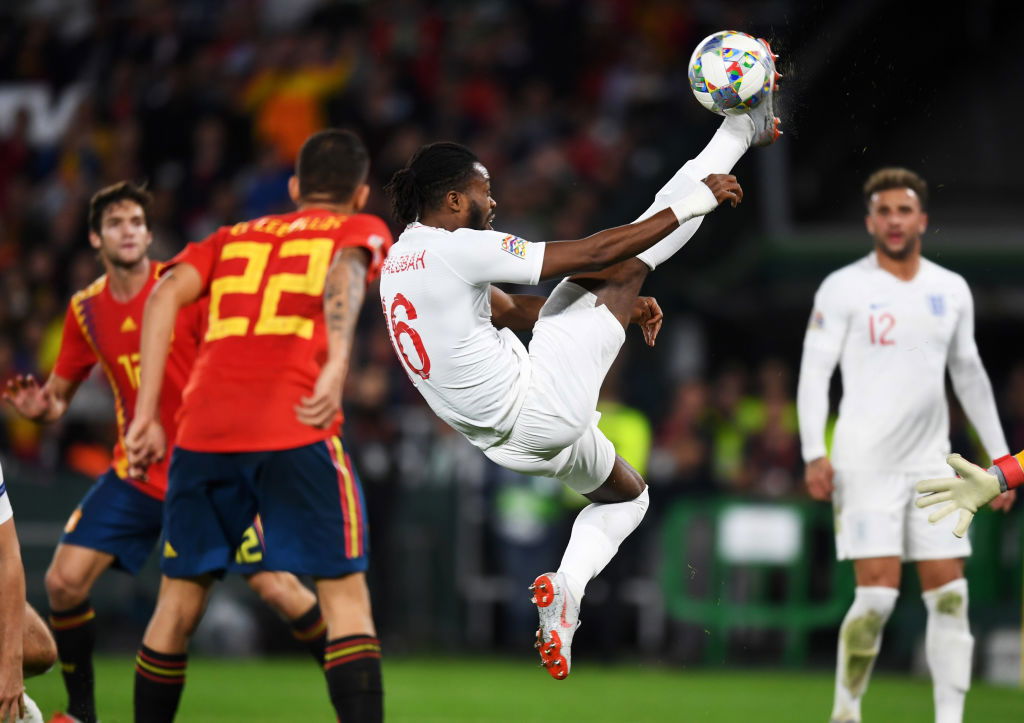 Nathaniel Chalobah - October 2018
Watford's Nathaniel Chalobah came on as a very late substitute in the UEFA Nations League clash with Spain in 2018, with many suggesting that he was brought on to ensure he would not switch allegiances and play for Sierra Leone.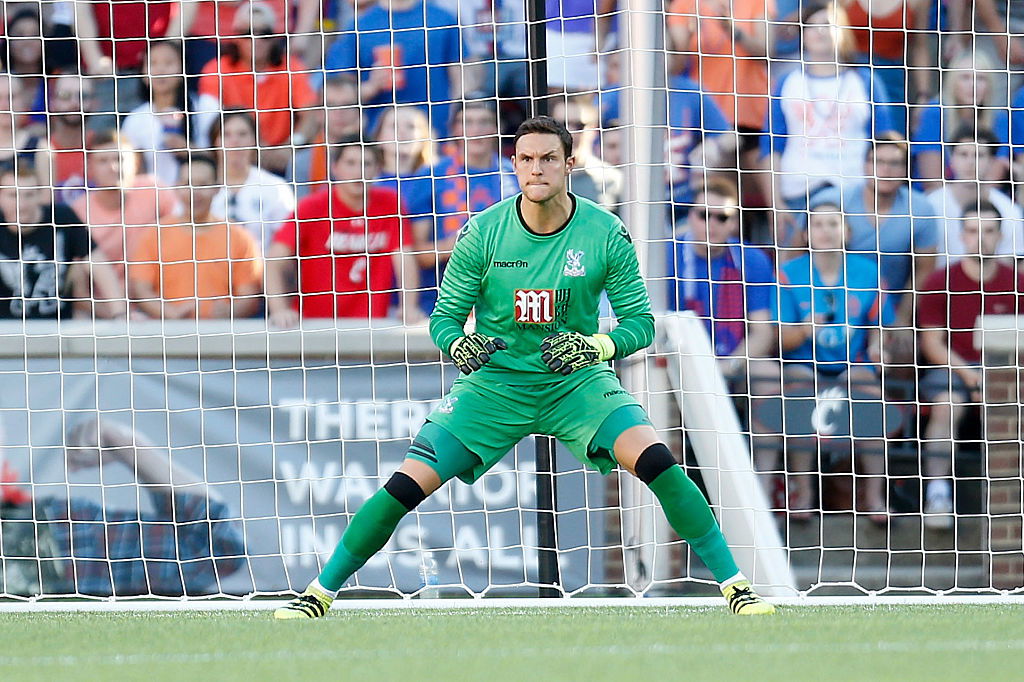 Alex McCarthy - November 2018
Alex McCarthy came on as a half-time substitute in England's 3–0 win over the United States at Wembley to make his debut nearly five and a half years to the day after his first call-up.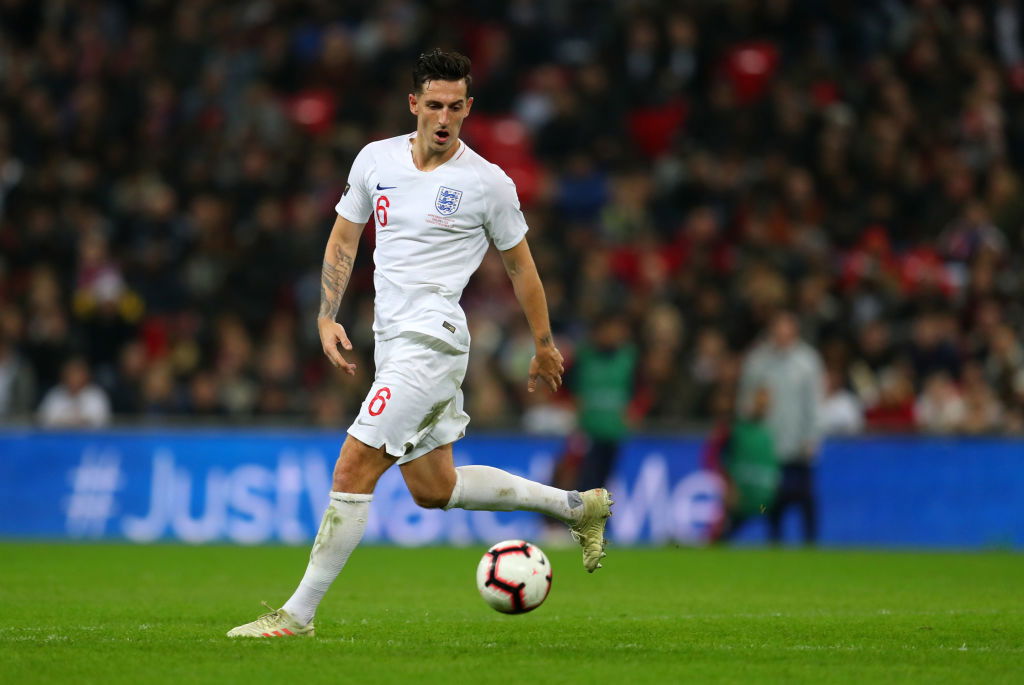 Lewis Dunk - November 2018
Brighton's Lewis Dunk played the full match as England beat the USA 3-0. He's got every chance of earning more caps in the future.
---