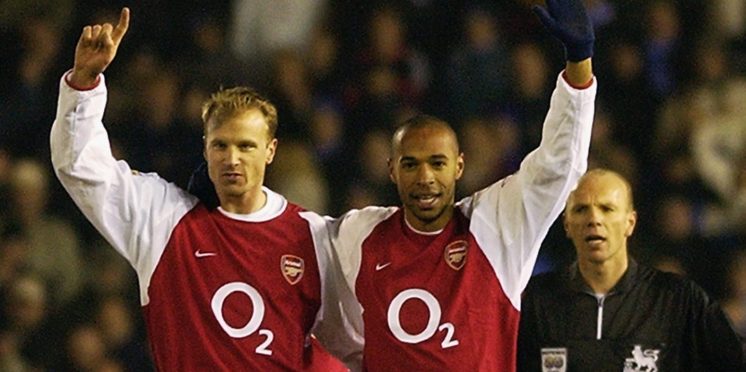 Ranking the 50 best signings in Premier League history
Ever since the Premier League began in 1992, we've seen plenty of eye-catching signings. Some have gone on to become club legends, while others failed to work out. We've decided to rank the best transfers from top-flight sides over the past 28 years. From shrewd signings to mega-money moves, here's our top 50…
what football is on tv? Get the latest guide to what Premier League match is on television via the football on tv guide. You can also see what legal streams are available in the UK and which to avoid. As well as fixtures and options on where to watch you can also open a legal stream right there with broadcasters such as SKy Sports, BT Sports, Amazon Prime and YouTube.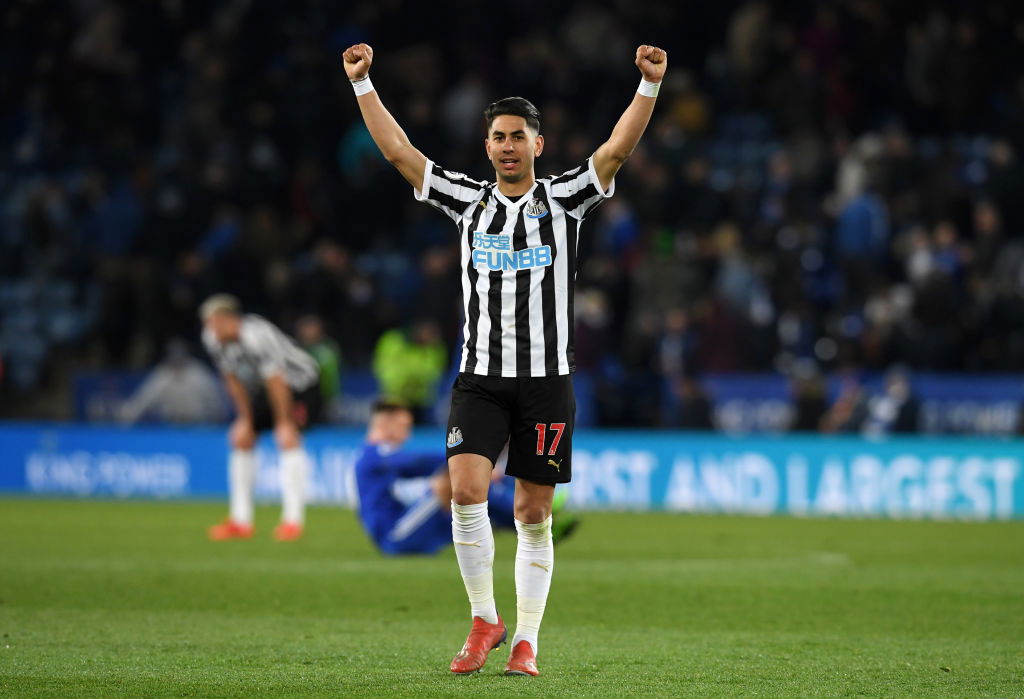 50. Ayoze Perez – Newcastle United
Newcastle United signed Ayoze Perez for just £1.5m in 2014, and the Spaniard turned into a star at St James' Park. The forward made 195 appearances, with the Magpies then receiving a huge £30m fee from Leicester City for Perez's services five years later!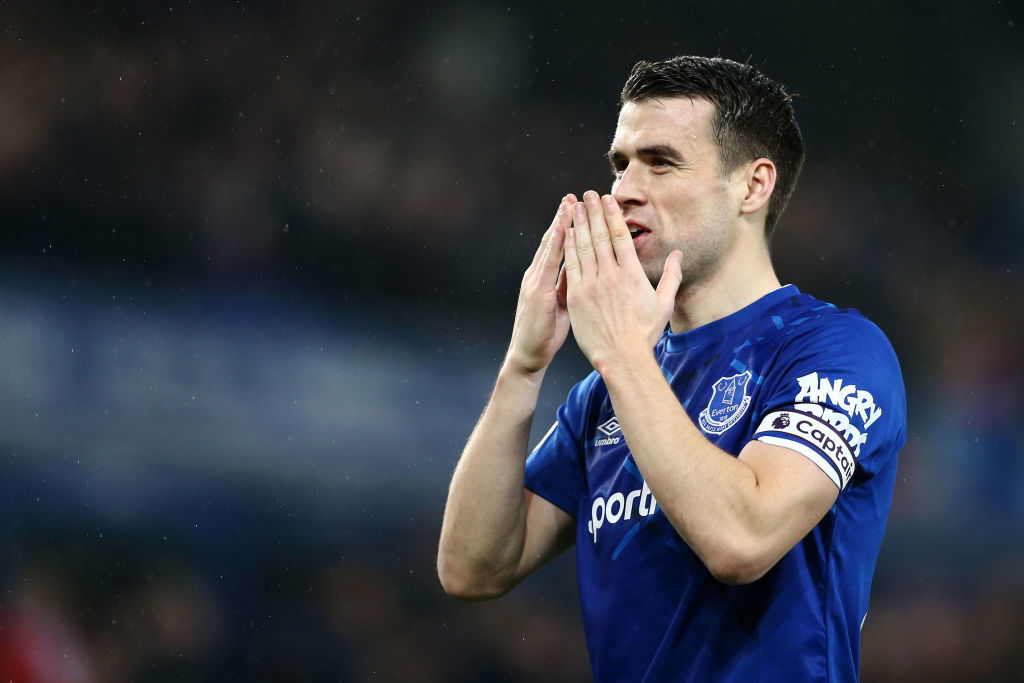 49. Seamus Coleman – Everton
Seamus Coleman has been a Premier League regular for Everton over the last 11 years, and he cost just £60,000 from Sligo Rovers. The Irishman is certainly up there as one of the best bargains in top-flight history.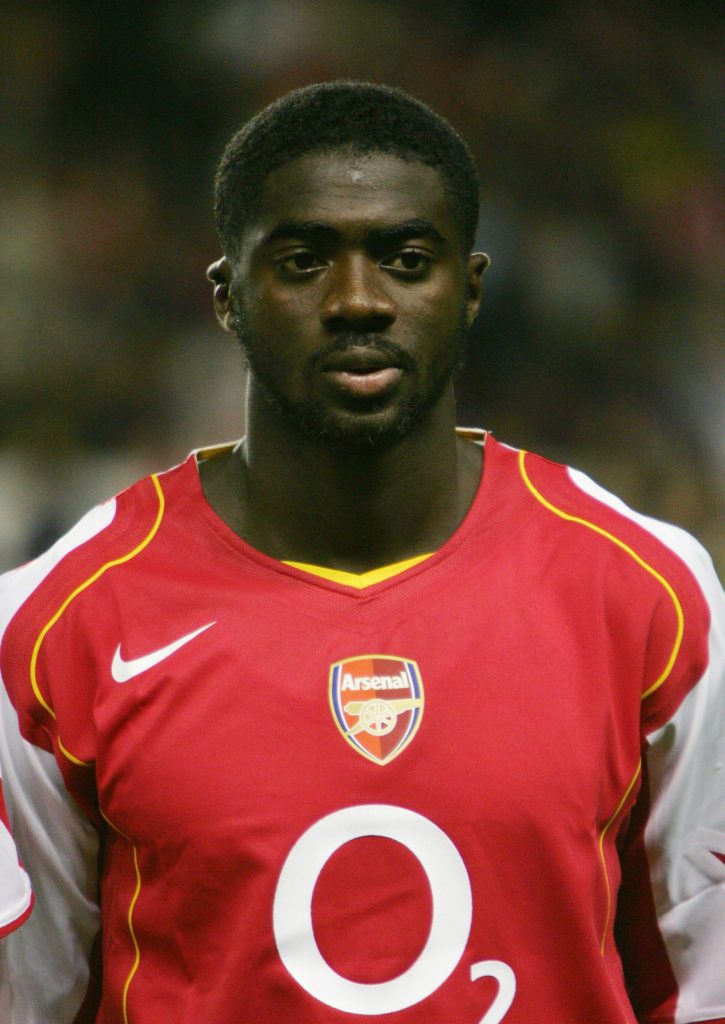 48. Kolo Toure – Arsenal
Another shrewd defensive deal came in 2002 when Arsene Wenger picked up Kolo Toure for just £150,000. The Ivorian joined from ASEC Mimosas and was a key member of the Invincibles squad of 2003/04.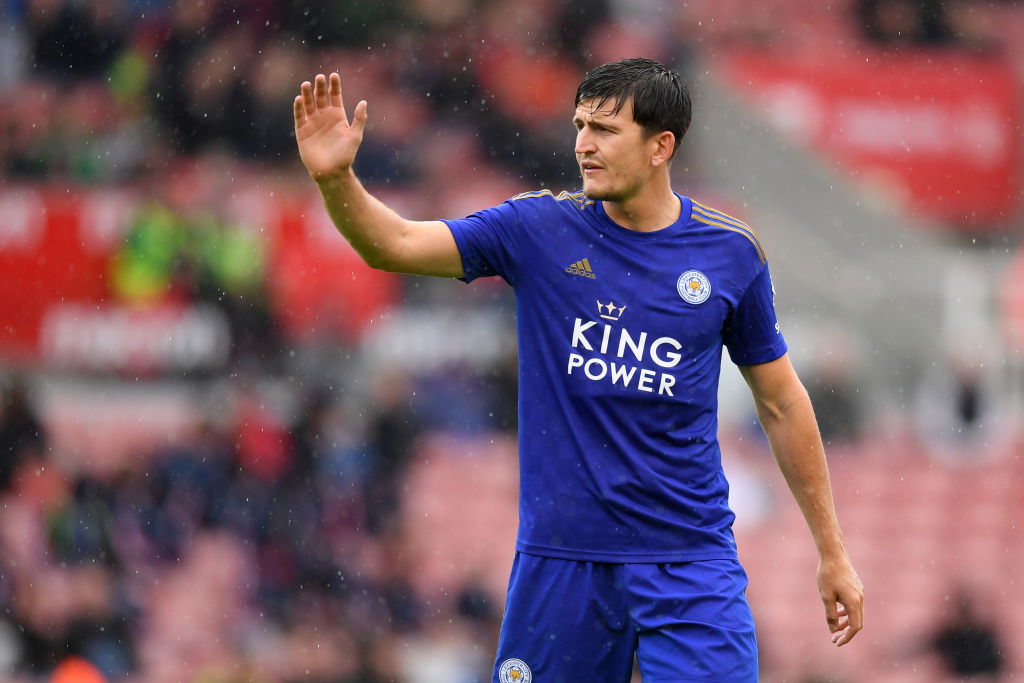 47. Harry Maguire – Leicester City
Harry Maguire is the most expensive defender in world football following his move to Manchester United last summer, but his initial switch to Leicester City from Hull City in 2017 was a great one. The Foxes paid just £17m for the centre-back, who featured in every single minute of action in his first Premier League campaign at the King Power. He went from strength to strength and earned the club a £60m profit!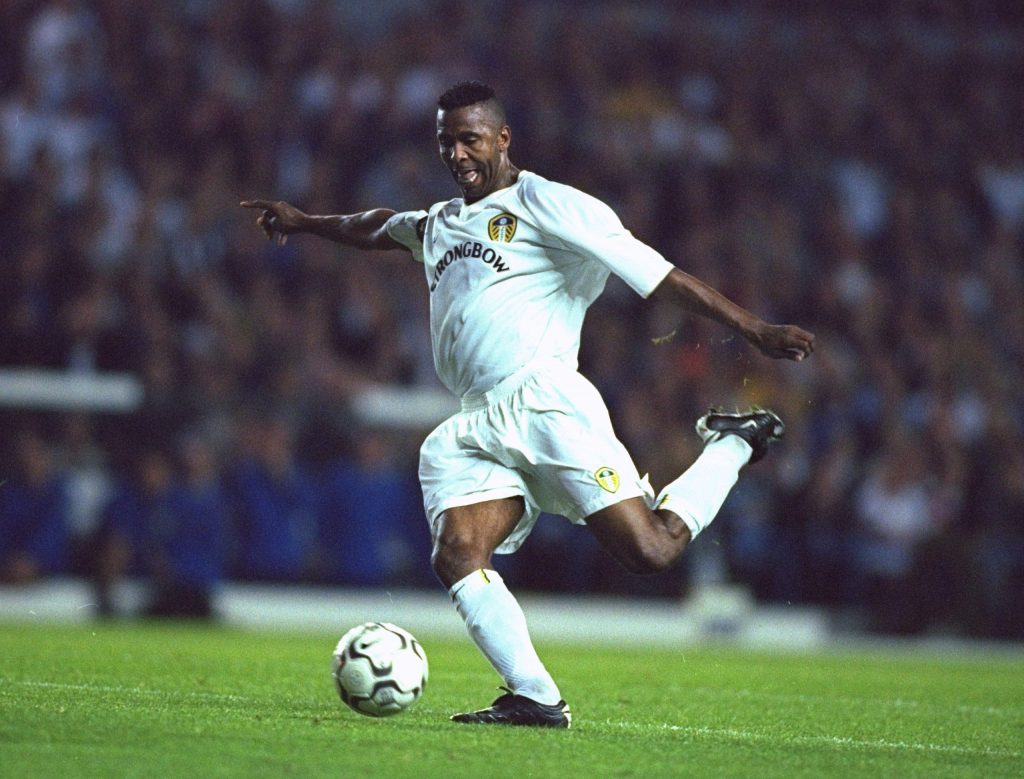 46. Lucas Radebe – Leeds United
Lucas Radebe became a Leeds United icon during his 11-year stay at Elland Road and even reportedly turned down a move to rivals Manchester United in the prime of his career. His £250,000 switch from Kaizer Chiefs in 1994 was one of the best deals during the early days of the Premier League.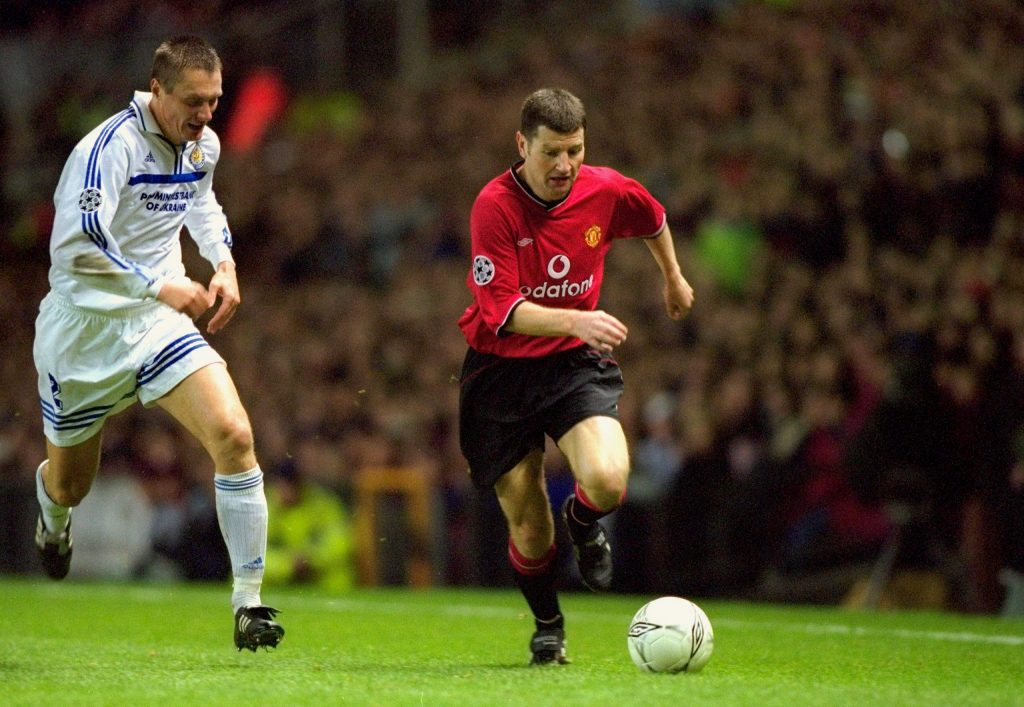 45. Denis Irwin – Manchester United
Many may have forgotten just how good Denis Irwin was for Manchester United during his 12-year stay at Old Trafford. The Irishman won seven Premier League titles and cost the club just £625,000 from Oldham Atheltic.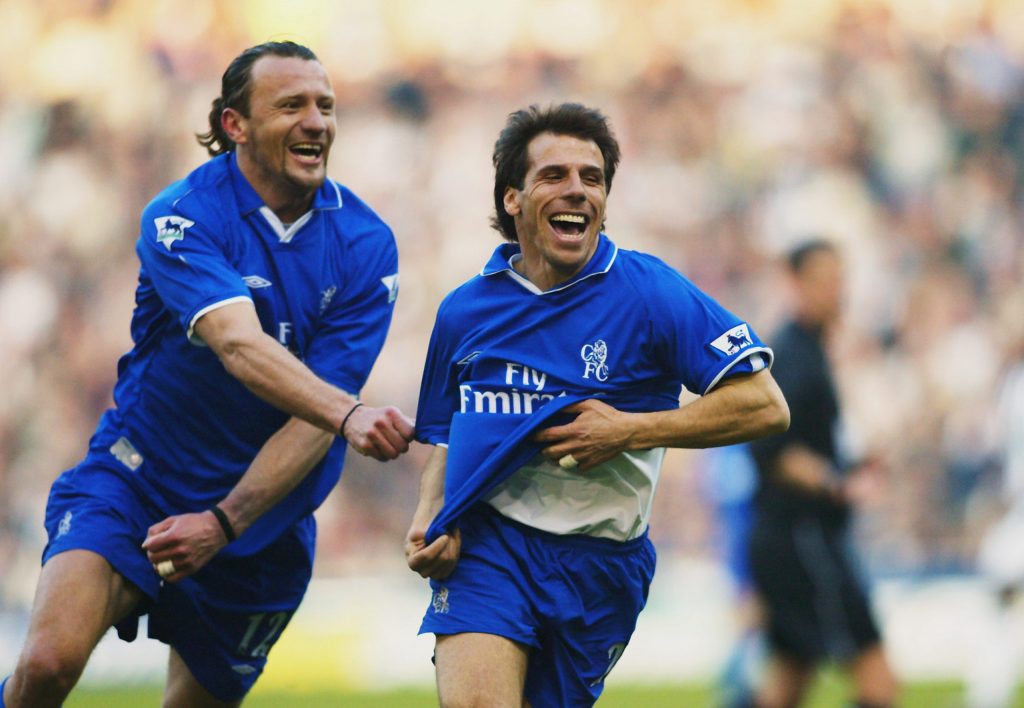 44. Gianfranco Zola – Chelsea
Gianfranco Zola's £4.5m move from Parma to Chelsea in 1996 proved to be a great piece of business by the Blues. He left Stamford Bridge prior to Roman Abramovich's takeover, but he still enjoyed plenty of success in London.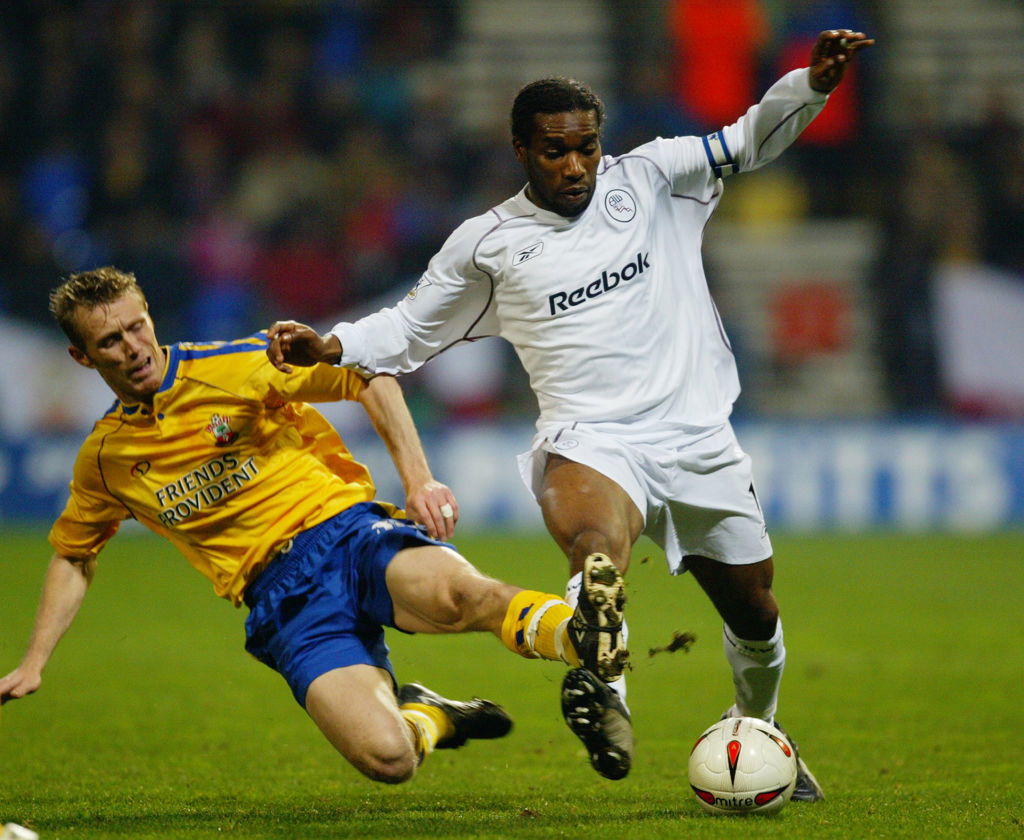 43. Jay-Jay Okocha – Bolton Wanderers
Sam Allardyce managed to bring Jay-Jay Okocha to Bolton Wanderers from Paris Saint-Germain on a free transfer in 2002. The Nigerian starred in England and was known for his tricks, flicks and goals, playing a key role in Bolton's rise up the league during a four-year period.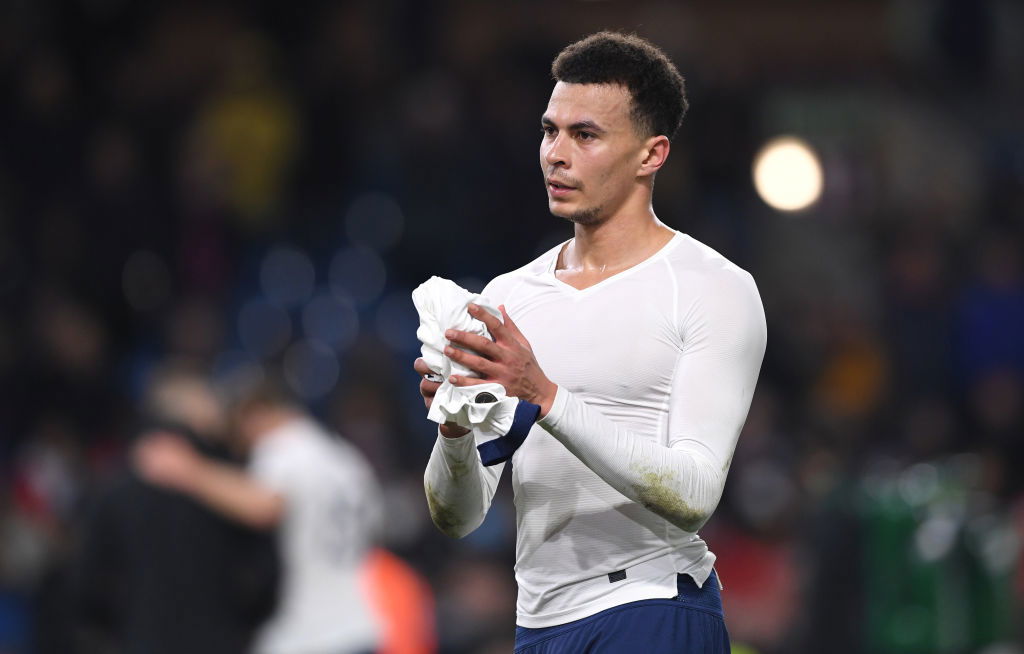 42. Dele Alli – Tottenham
Tottenham's £5m deal with MK Dons for Dele Alli back in 2015 has proven to be an inspired piece of business. He's been a key member of the squad in north London ever since then and is still just 24 years of age. He's got bags of time until he reaches his prime!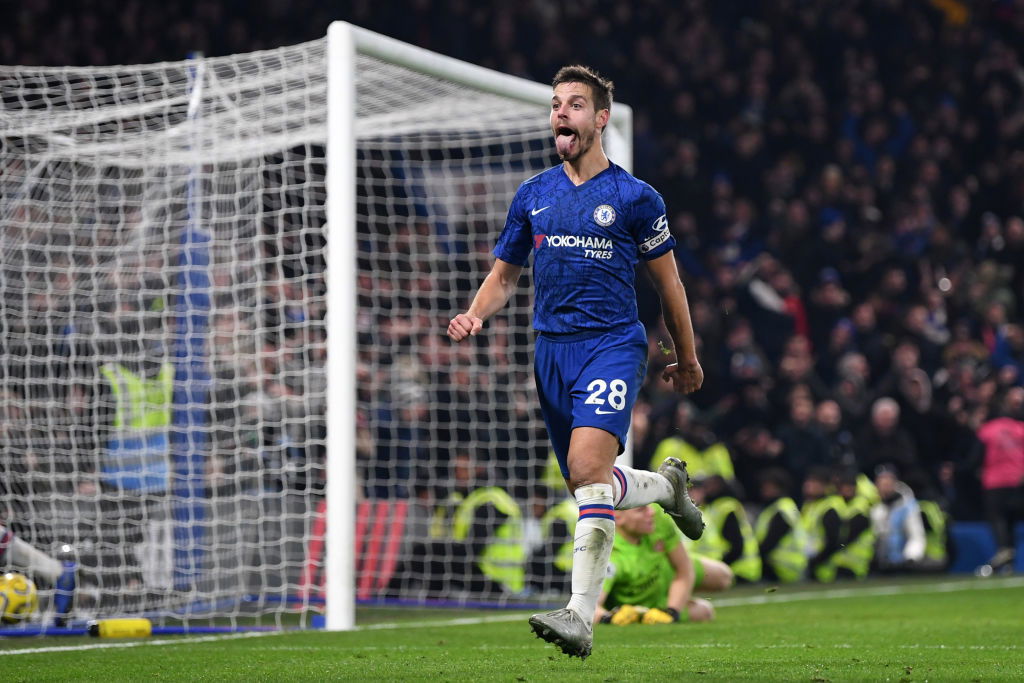 41. Cesar Azpilicueta – Chelsea
One deal that some may feel has gone under the radar is Cesar Azpilicueta's move to Chelsea. Now known as 'Dave', the Spanish defender arrived from Marseille in 2012 and has made over 350 appearances for the club, winning multiple major honours during that time. Not bad for £7m!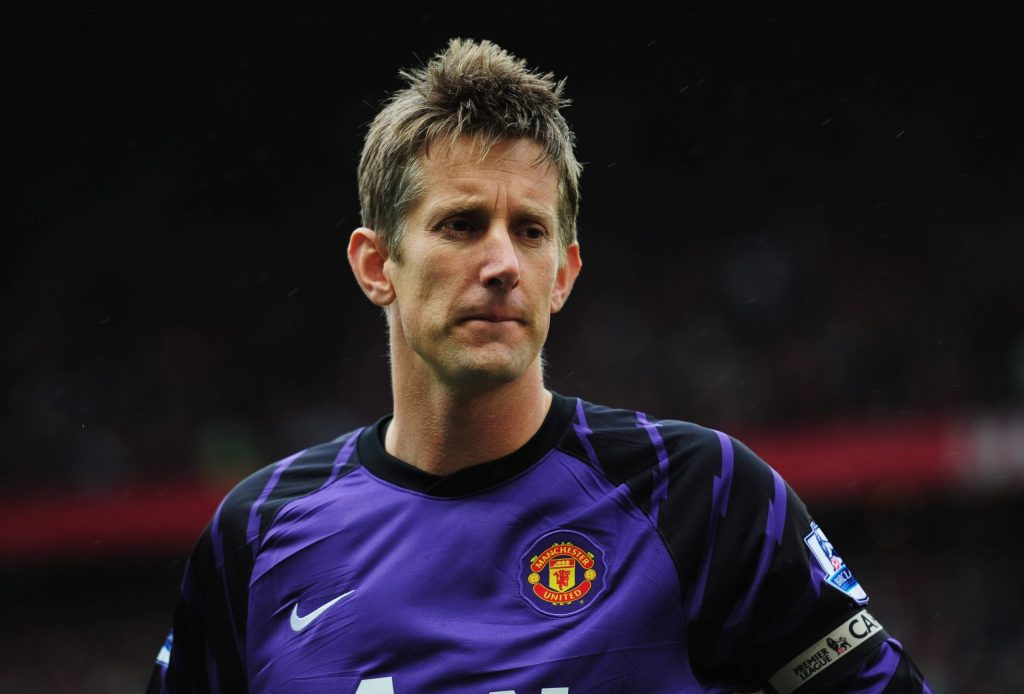 40. Edwin van der Sar – Manchester United
Edwin van der Sar was 34 when he joined Manchester United, but his £2m deal from Fulham turned out to be an excellent piece of business. He brought back a reassuring figure in between the sticks at Old Trafford and helped the Red Devils to four Premier League titles in five years.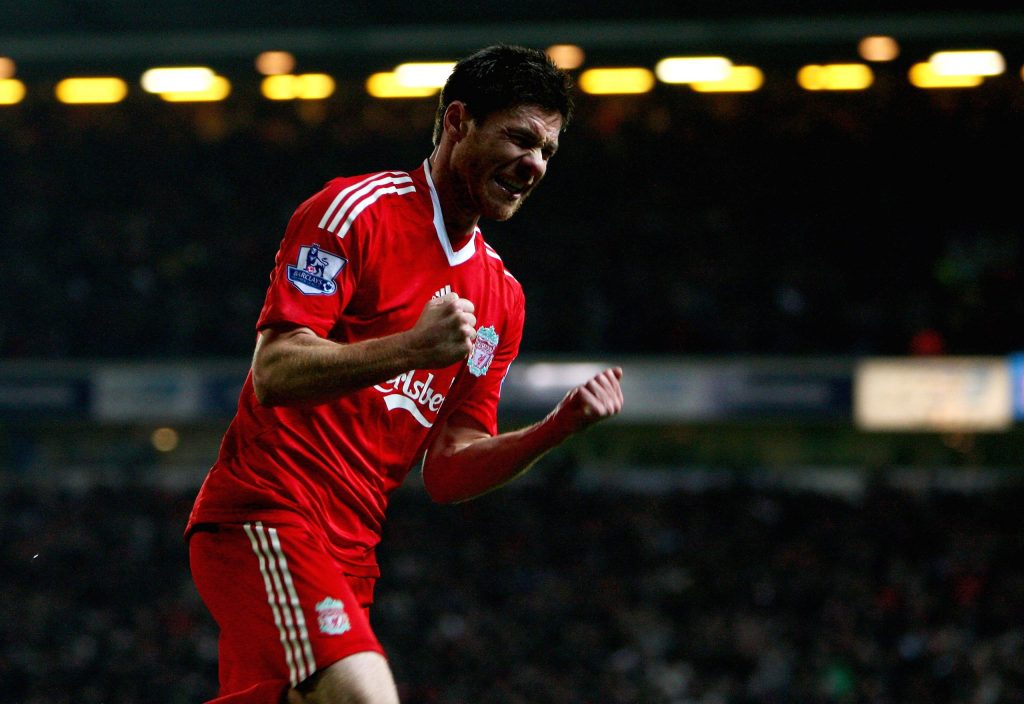 39. Xabi Alonso – Liverpool
Although Xabi Alonso's greatest achievements with Liverpool came outside of the Premier League, he still makes our list! The Spaniard joined from Real Sociedad in 2004 for just £10.5m and proved to be worth every penny during his five-year Anfield stay.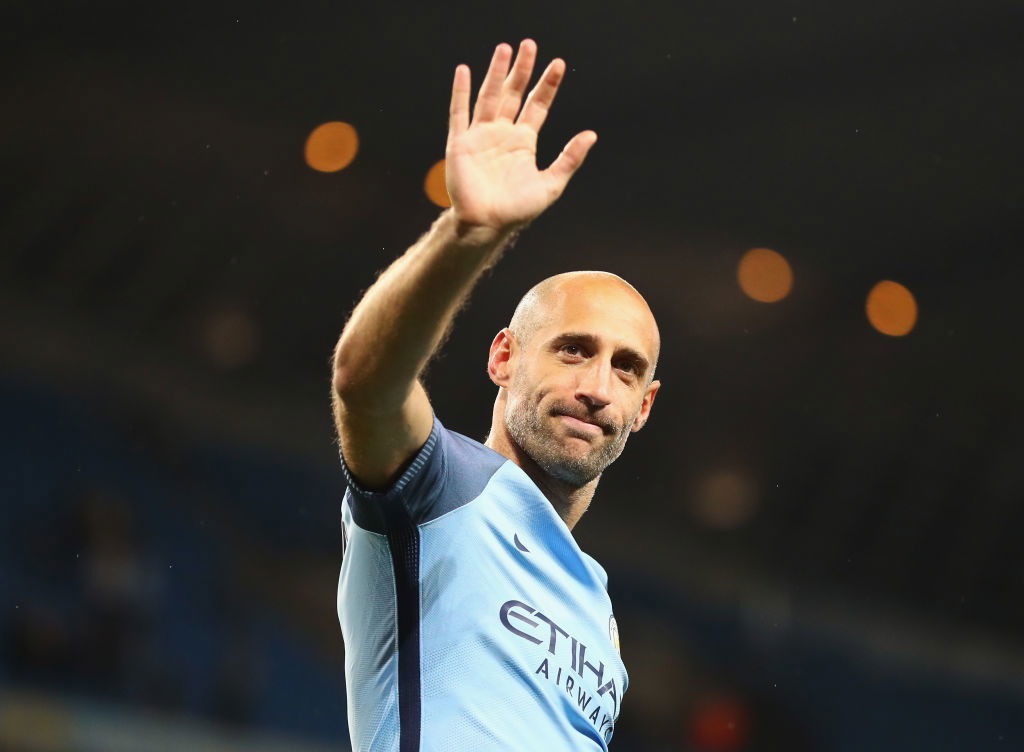 38. Pablo Zabaleta – Manchester City
Pablo Zabaleta will rightly go down as a Manchester City legend, and the Argentine only cost the club £6.45m in 2008. He joined from Espanyol and quickly became a fan favourite at the Etihad, as well as one of the best right-backs in Premier League history!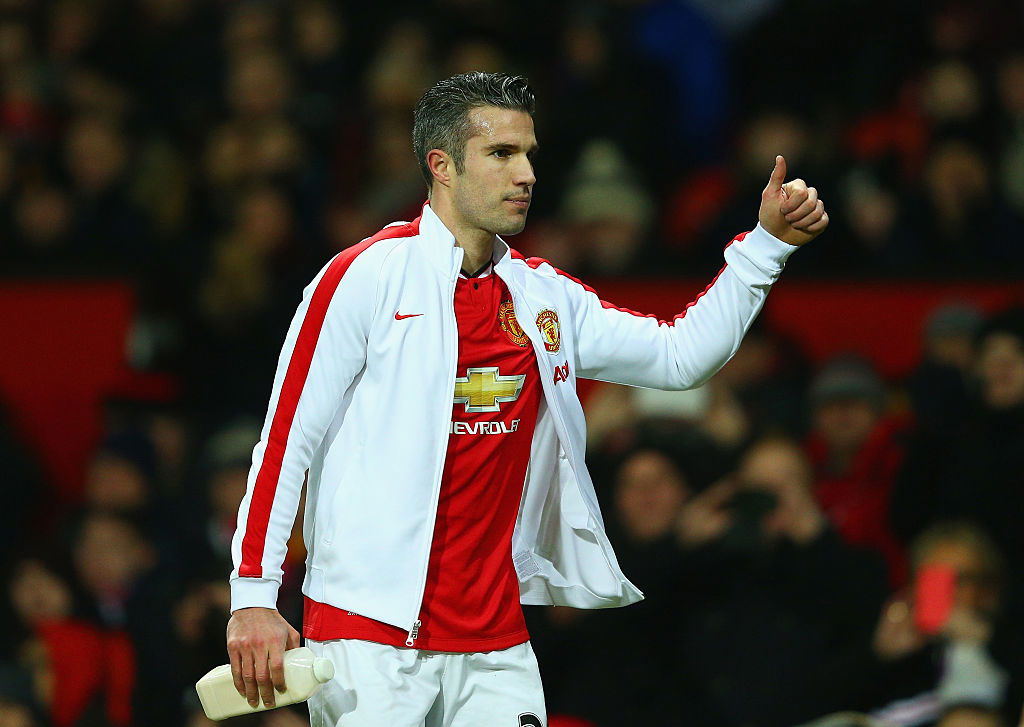 37. Robin van Persie – Manchester United
When you sign your rivals' star striker who scores for fun in his first season and helps you to a Premier League title, it probably turns out to be a smart move! That's exactly what happened when Robin van Persie swapped Arsenal for Manchester United in 2012.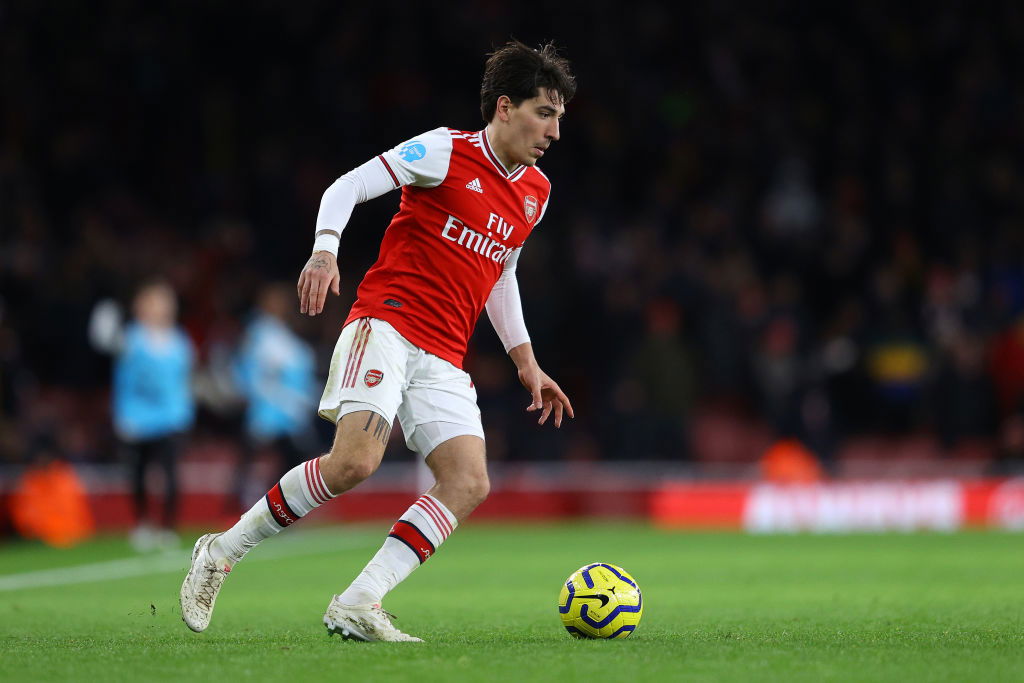 36. Hector Bellerin – Arsenal
Arsenal have had a habit of bringing some young stars to the club for nominal fees, and their call to bring Hector Bellerin to north London from Barcelona in 2011 was an inspired one. He's been an ever-present figure at right-back since his debut in 2013.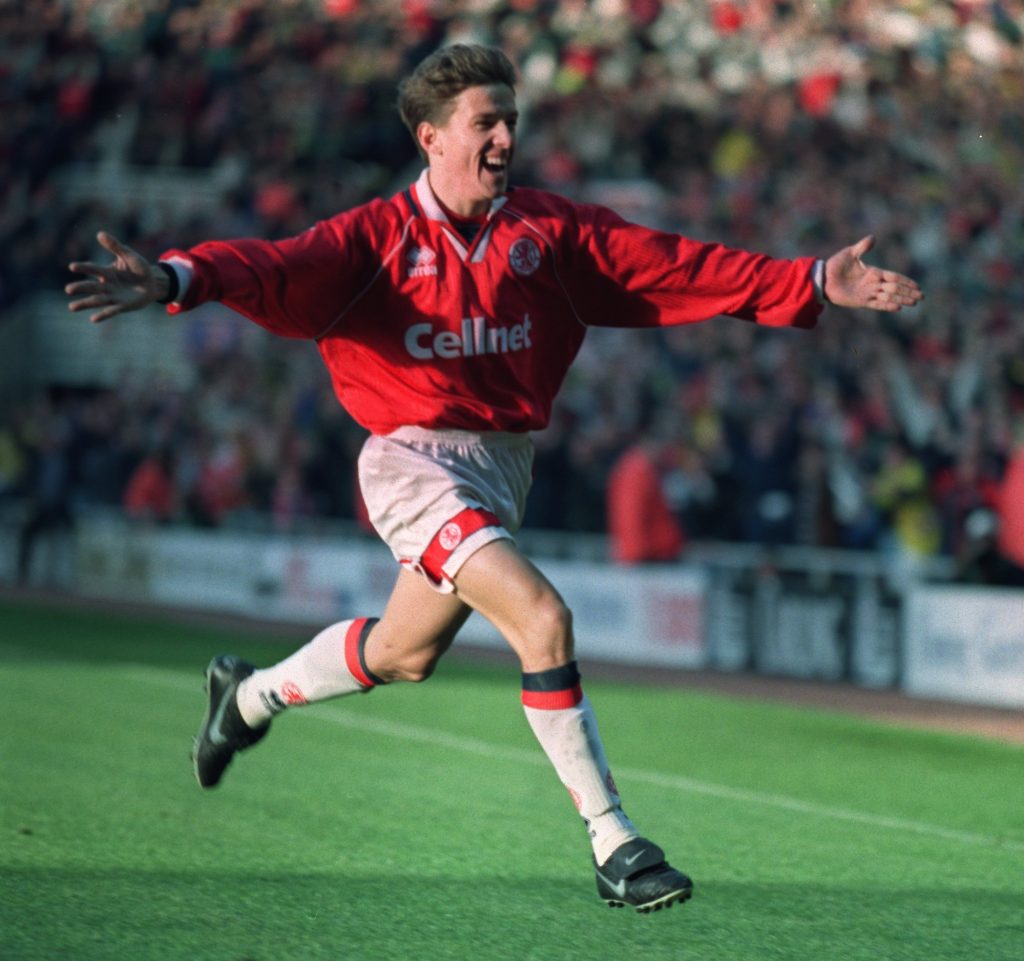 35. Juninho – Middlesbrough
Juninho had three spells at the Riverside, but it was his first that will be remembered the most. The Brazilian played a key role in helping Boro avoid the drop with his midfield magic, so his £4.75m move in 1995 turned out to be a steal.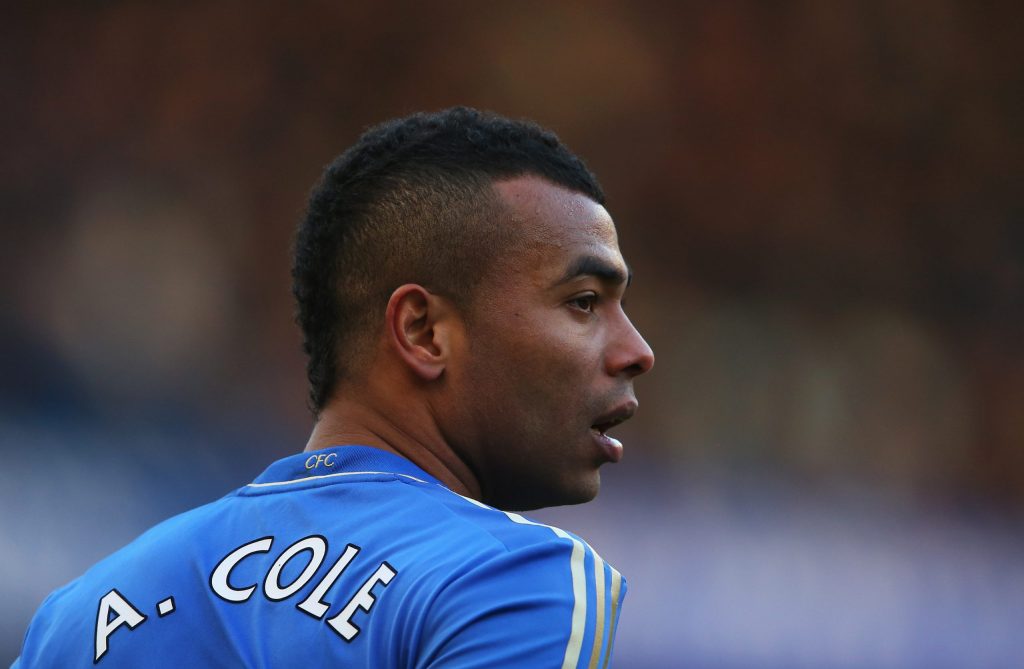 34. Ashley Cole – Chelsea
Ashley Cole was involved in one of the most controversial transfers in top-flight history when he swapped Arsenal for Chelsea in 2006. The left-back cost the Blues around £5m plus William Gallas, with Cole then establishing himself as one of the best left-backs ever to grace the Premier League during his eight-year stint at Stamford Bridge.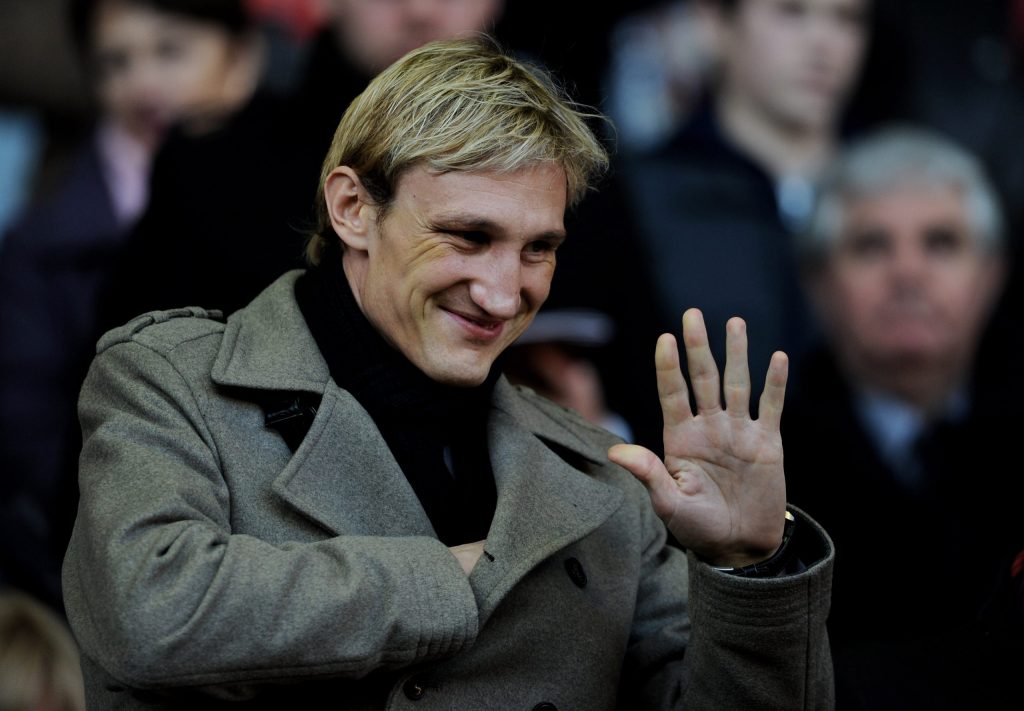 33. Sami Hyypia – Liverpool
Nobody really knew who Sami Hyypia was when he swapped Dutch football for the Premier League in 1999. He joined Liverpool for £2.5m and formed a formidable partnership with Jamie Carragher during his 10-year Anfield stay.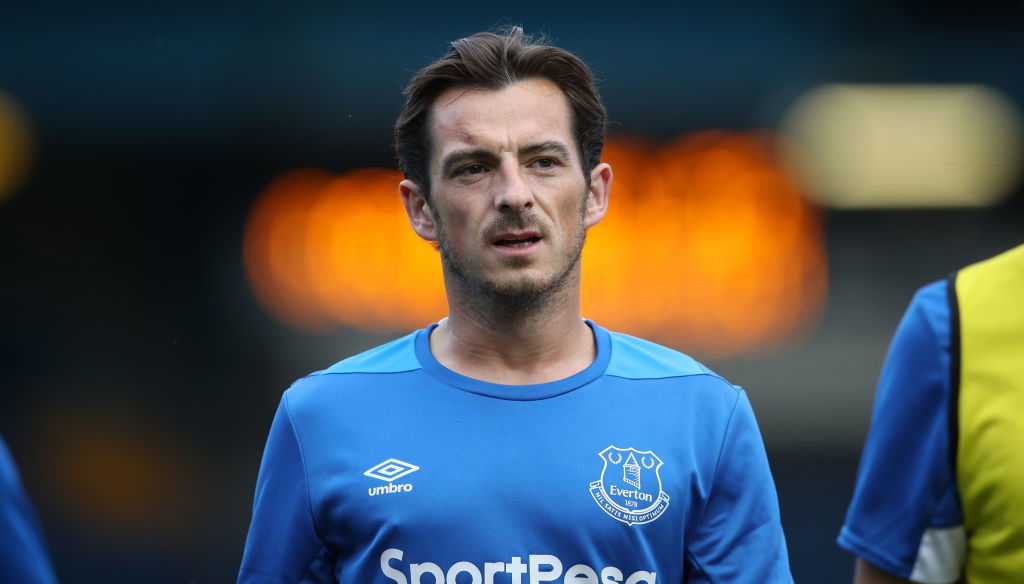 32. Leighton Baines – Everton
Leighton Baines has plied his trade with Everton for the last 13 years, and his £5m move from Wigan Atheltic has proven to be a steal. The left-back has made over 400 appearances for the Toffees and is one of the highest-scoring defenders in Premier League history, netting plenty of eye-catching free-kicks.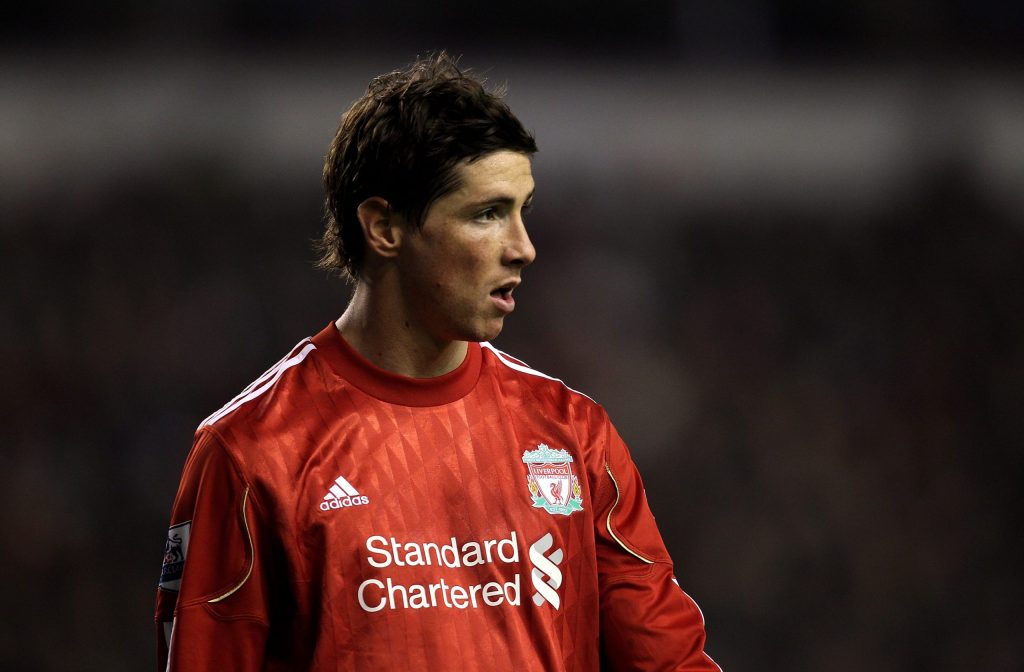 31. Fernando Torres – Liverpool
Fernando Torres' £50m transfer to Chelsea may not have worked out, but his initial move to England with Liverpool certainly did. The Spanish striker was unplayable during his time on Mersyside, so a £26.5m deal turned out to be an excellent one.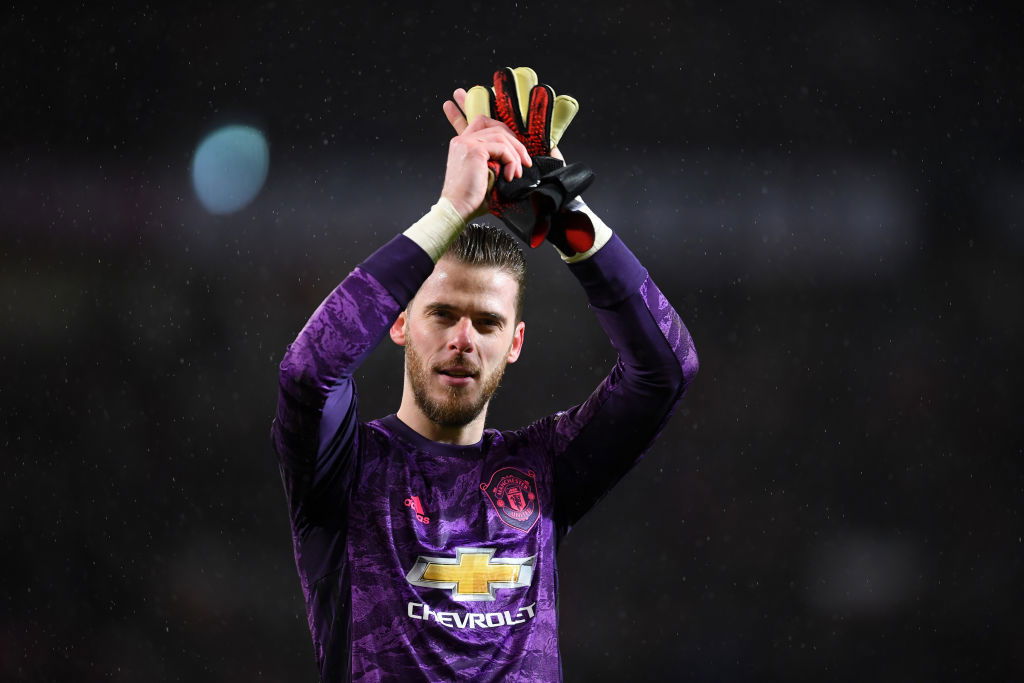 30. David de Gea – Manchester United
David de Gea looked like he was going to be a player Manchester United would regret signing after his shaky early form at Old Trafford. However, he's become one of the most impressive goalkeepers the Premier League has ever seen, so his £18.5m move from Atletico Madrid in 2011 worked out for the best.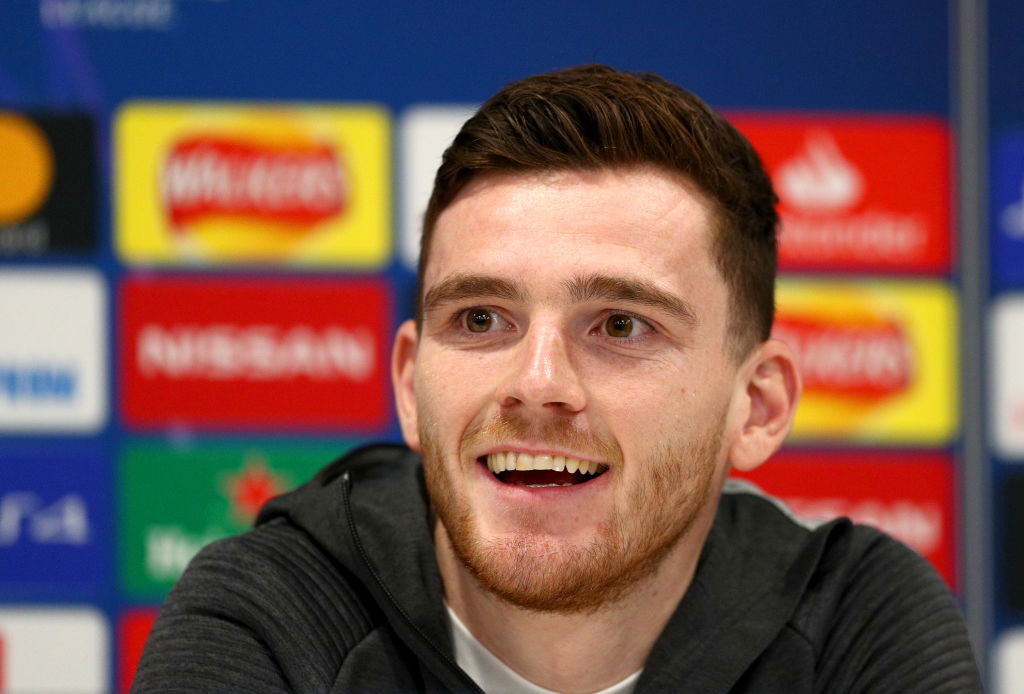 29. Andy Robertson – Liverpool
Andy Robertson is now considered as one of the best left-backs in world football, and it's crazy to think that Liverpool paid Hull City just £8m for the Scot in 2007! Many Reds fans would now probably reject an £80m bid for the left-back if they had the choice!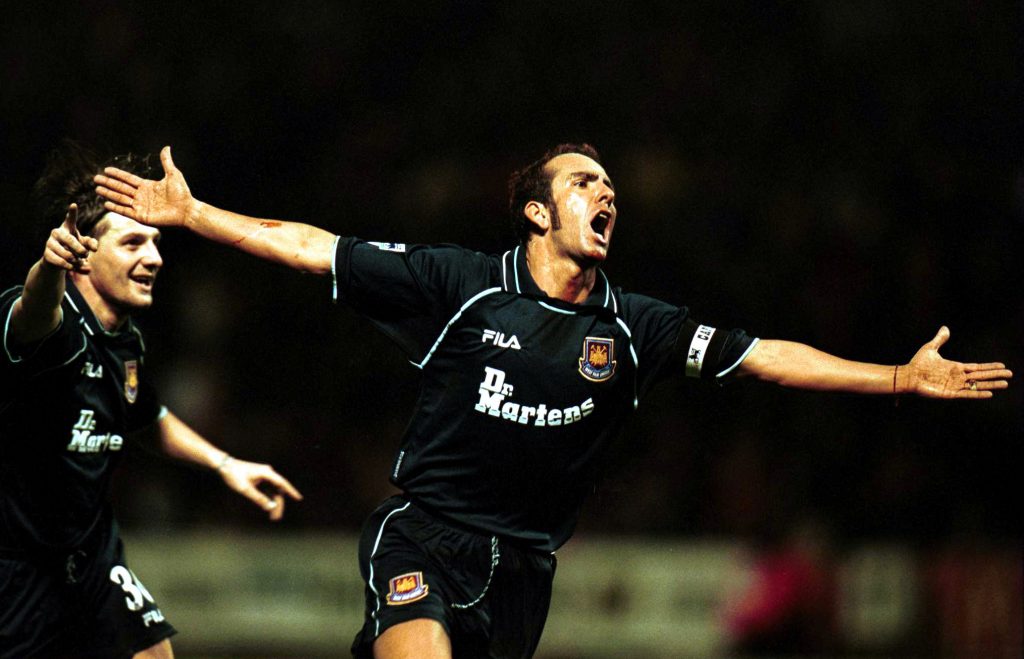 28. Paolo Di Canio – West Ham
Harry Redknapp took a punt on Paolo Di Canio in 1999, signing the controversial Italian for just £1.5m from Sheffield Wednesday. Di Canio would go on to play his best football in England with the Hammers, scoring one of the best goals the Premier League has ever seen against Wimbledon.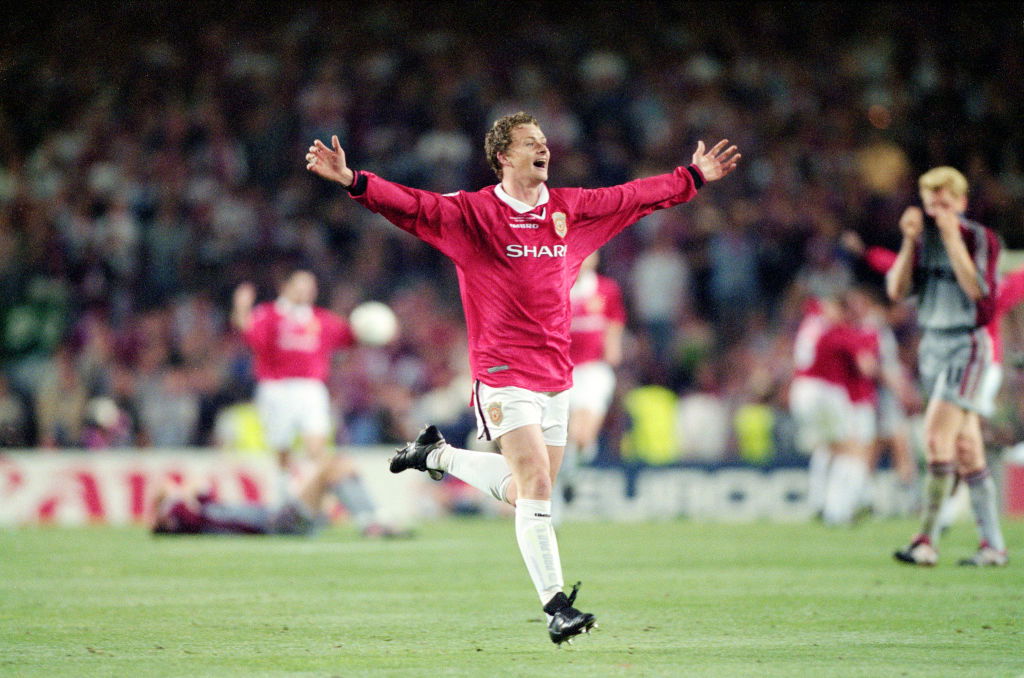 27. Ole Gunnar Solskjaer – Manchester United
Ole Gunnar Solskjaer was mainly known for his super-sub performances during his time at Manchester United, and it's crazy to think that he only cost £1.5m! The Norwegian scored 159 goals for the Red Devils, which works out at an average of £9,500 a goal!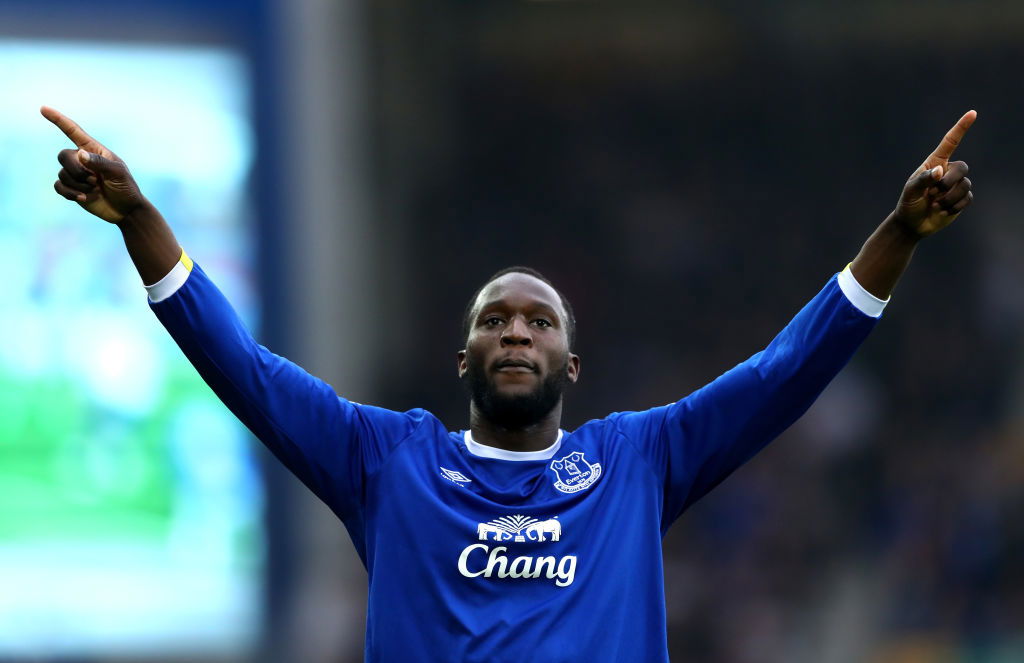 26. Romelu Lukaku – Everton
Romelu Lukaku has been at the centre of some huge transfer fees over the years, and one of his first came when he made his loan move to Everton permanent in 2014. The Toffees got the best out of the forward following his £28m move, and they then made a major profit on the player by selling him to Manchester United three years later.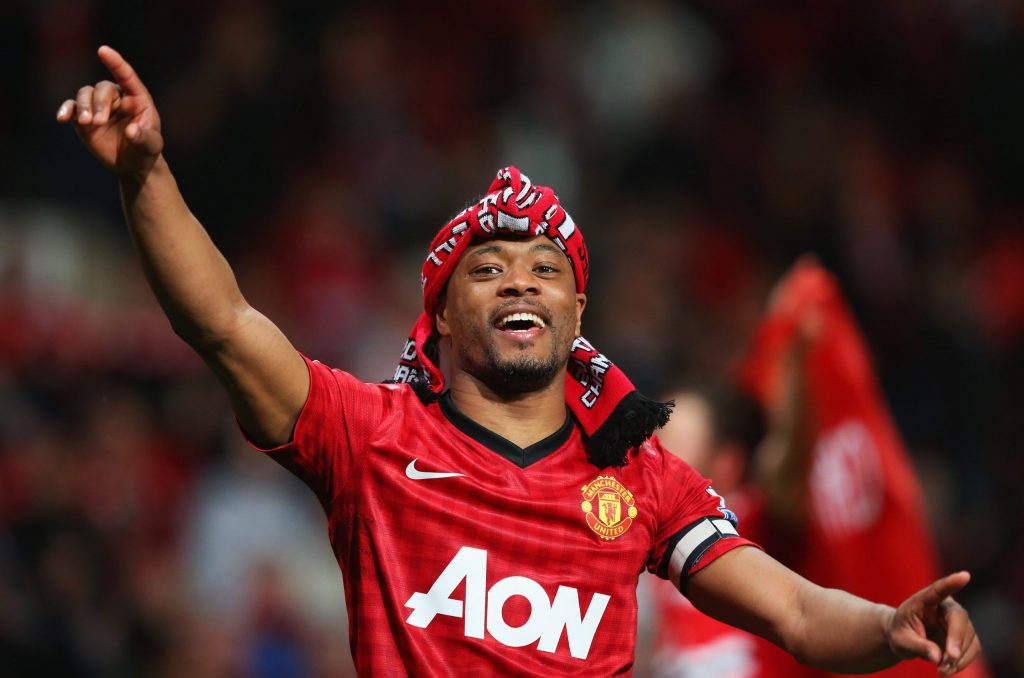 25. Patrice Evra – Manchester United
Patrice Evra joined Manchester United from French club Monaco in 2006 for a fee of £5.5m and became one of the club's best-ever defenders during his eight-year stay. Nobody knew much about the Frenchman when he arrived at Old Trafford, but he quickly became a star in the top-flight, winning five league titles.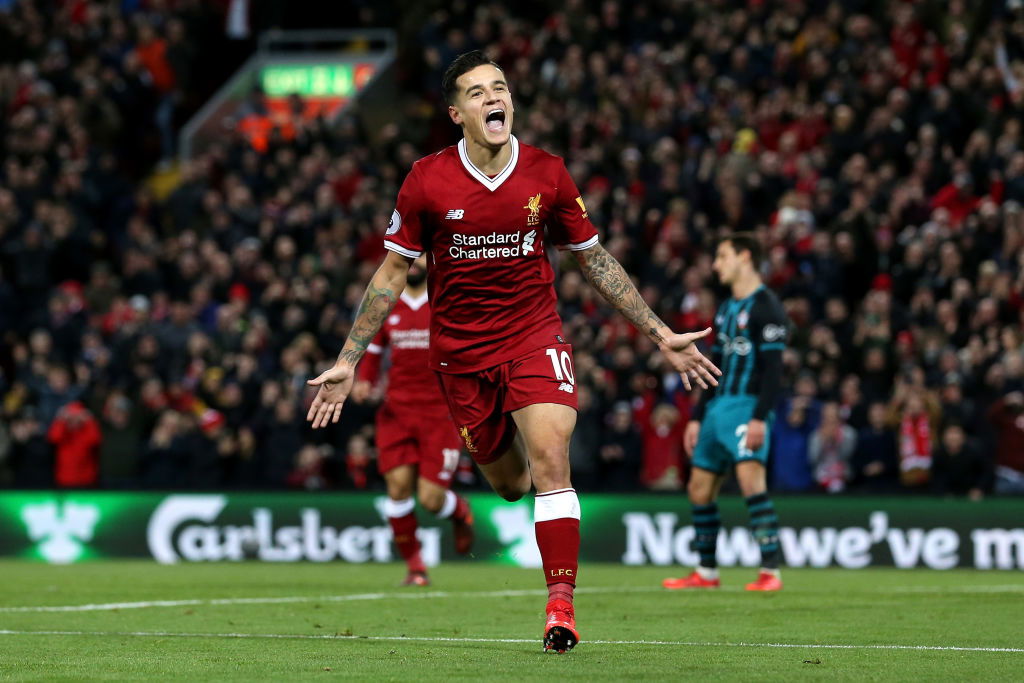 24. Philippe Coutinho – Liverpool
Philippe Coutinho left Liverpool for Barcelona in 2018 in a deal which could total £142m, so it's crazy to think that the Reds paid Inter Milan just £7m for the Brazilian five years earlier. Liverpool benefited from five impressive seasons from the playmaker before making a huge profit – unbelievable business.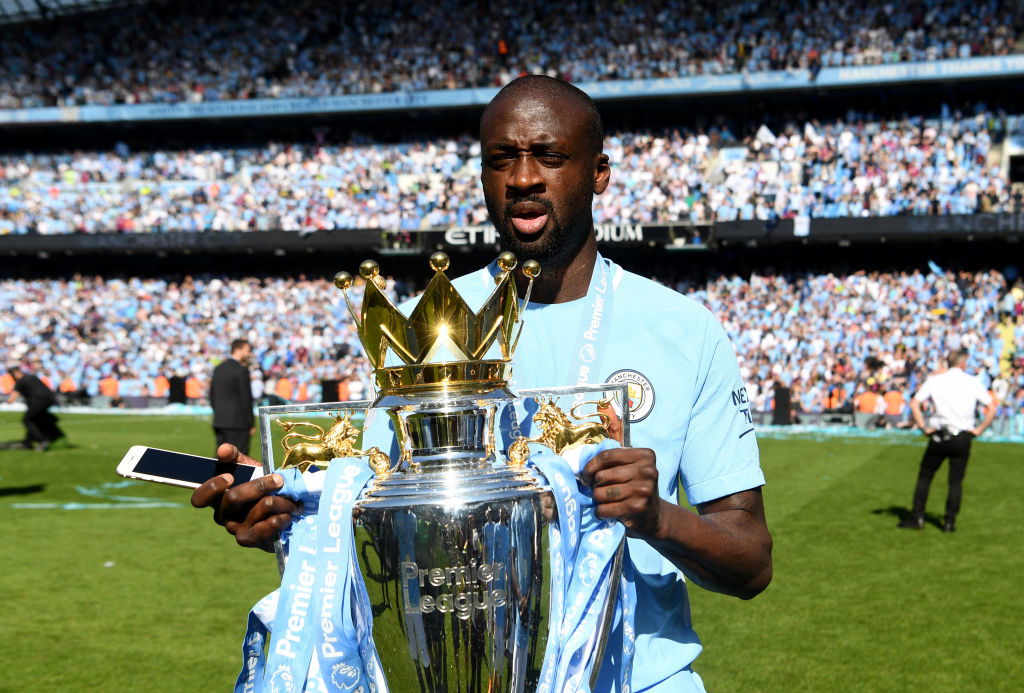 23. Yaya Toure – Manchester City
Yaya Toure was one of the most all-rounded midfielders the Premier League has ever seen. The Ivorian became a Manchester City legend following his £24m move from Barcelona in 2010. We dread to think how much he would've cost in today's market in his prime!
22. Mohamed Salah – Liverpool
Mohamed Salah has salvaged his reputation at Liverpool following a failed first spell in England with Chelsea. He's been red hot in front of goal since his £39m move to Anfield from Roma in 2017, scoring 44 goals in his first season on Merseyside!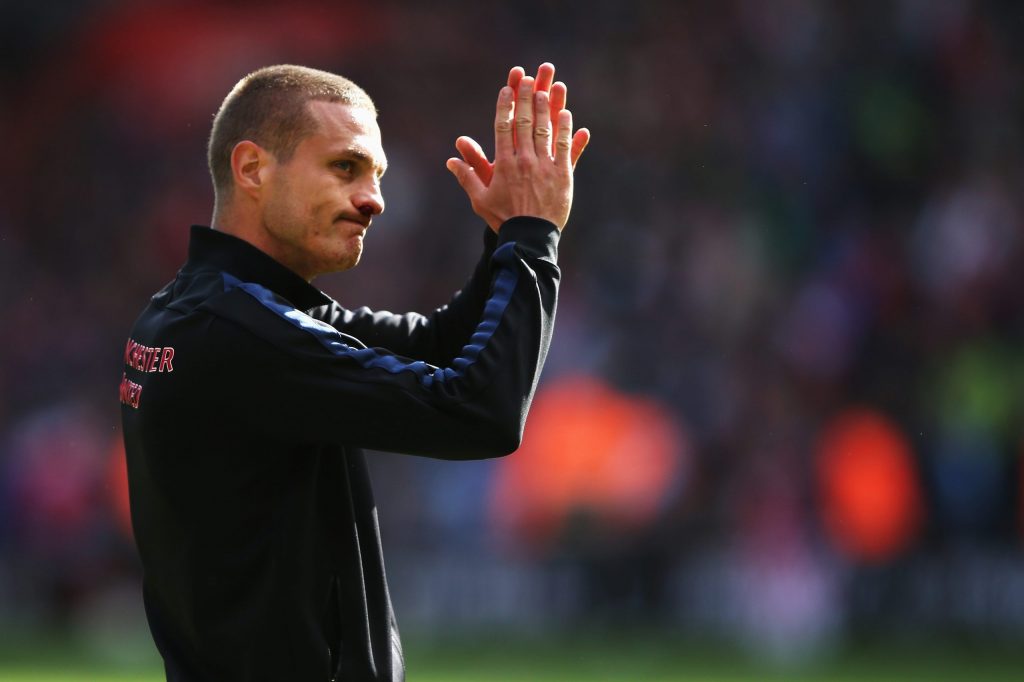 21. Nemanja Vidic – Manchester United
Most Manchester United fans probably didn't know just how good Nemanja Vidic would go on to be at Old Trafford after signing from Spartak Moscow on Christmas Day in 2005 for £7m. The Serbian was unbeatable alongside Rio Ferdinand during his eight-year career in England, picking up five league titles during that time.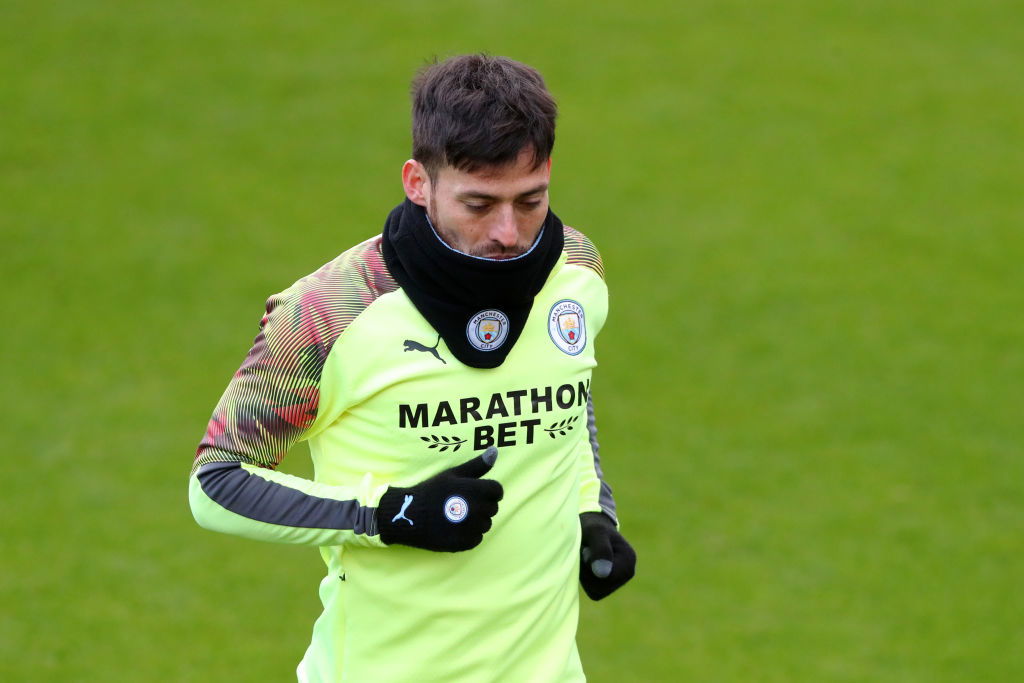 20. David Silva – Manchester City
David Silva has been one of the top performers in the Premier League over the last 10 years and he begins the countdown as we enter the top 20. The Spanish playmaker's £26m move from Valencia in 2010 has proven to be a steal.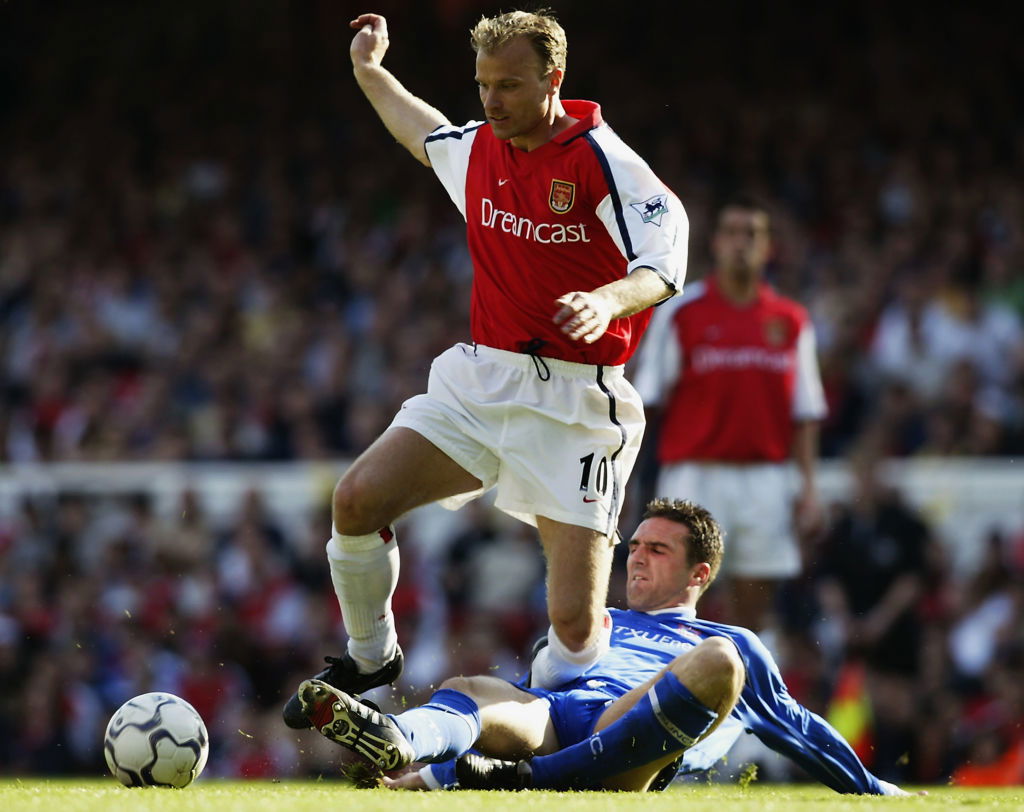 19. Dennis Bergkamp – Arsenal
Arsene Wenger may not have signed Dennis Bergkamp, but he certainly got the best out of the Dutchman at Highbury. Bergkamp, who cost £7.5m in 1995, was known for producing some eye-catching moments in London, with that goal against Newcastle United one of his best.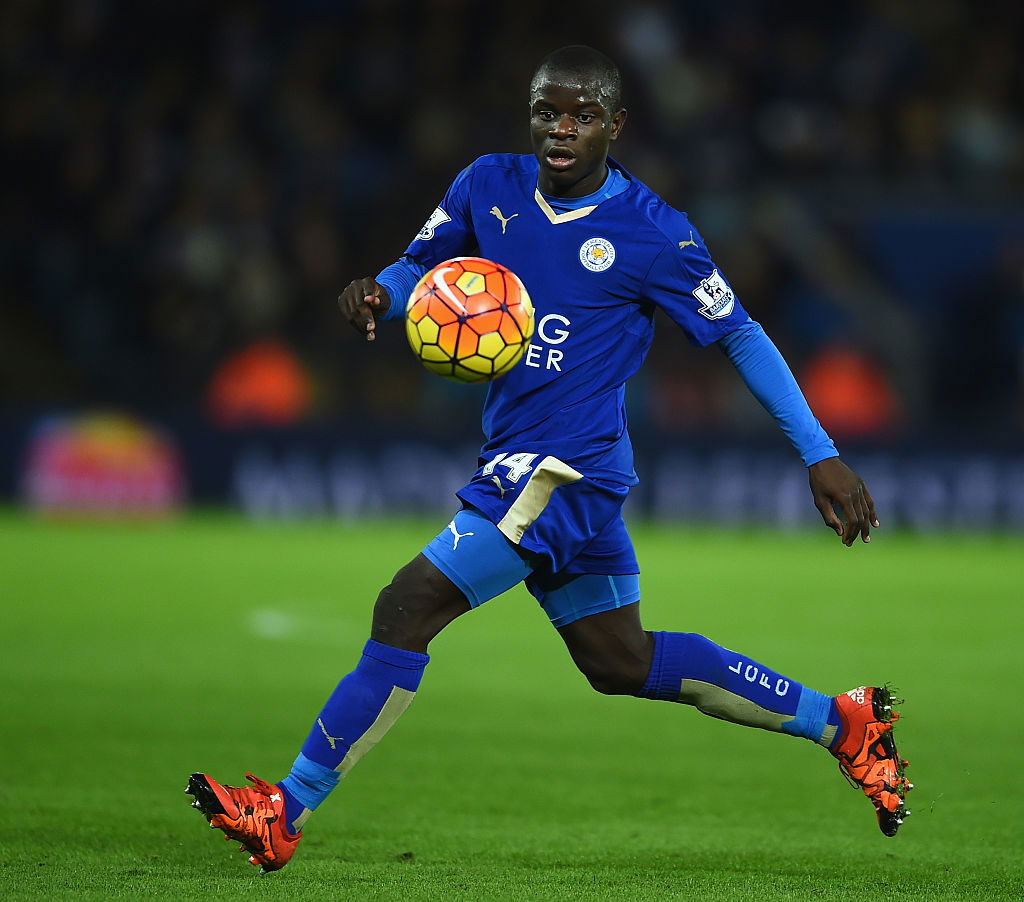 18. N'Golo Kante – Leicester City
Nobody expected N'Golo Kante to turn into one of the best midfielders on the planet when he joined Leicester City for £5.6m in 2015, but that's exactly what happened. The energetic French midfielder was an influential figure in the Foxes' sensational Premier League triumph in his only season at the King Power. Leicester then made a £25m profit on Kante when he joined Chelsea.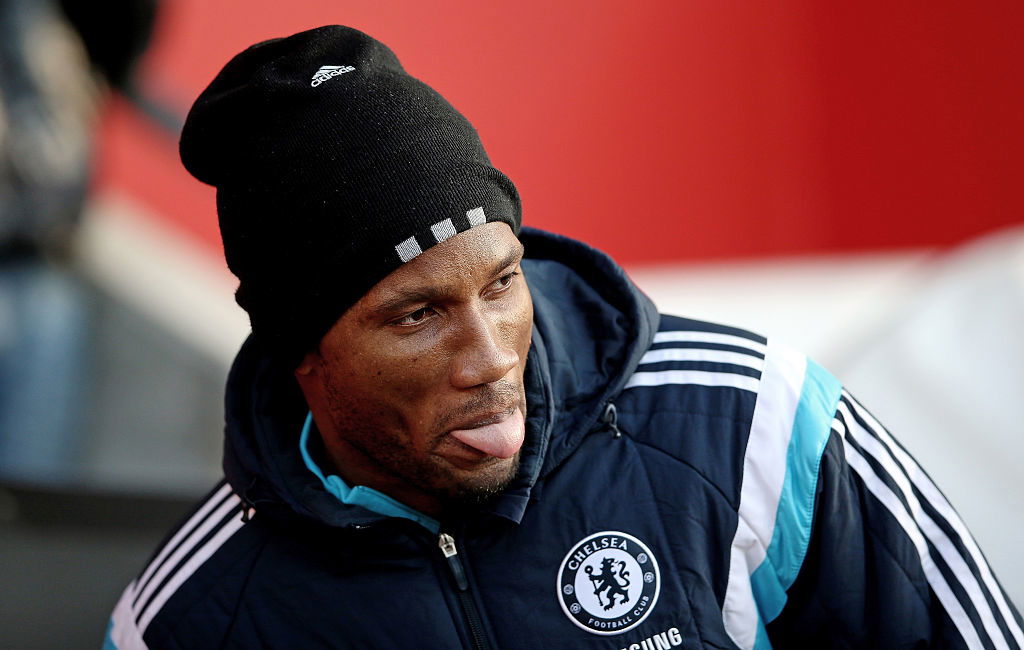 17. Didier Drogba – Chelsea
Didier Drogba, up there as one of the greatest players in Chelsea's history. The Ivorian striker arrived at Stamford Bridge as one of their first big-money buys following Roman Abramovich's takeover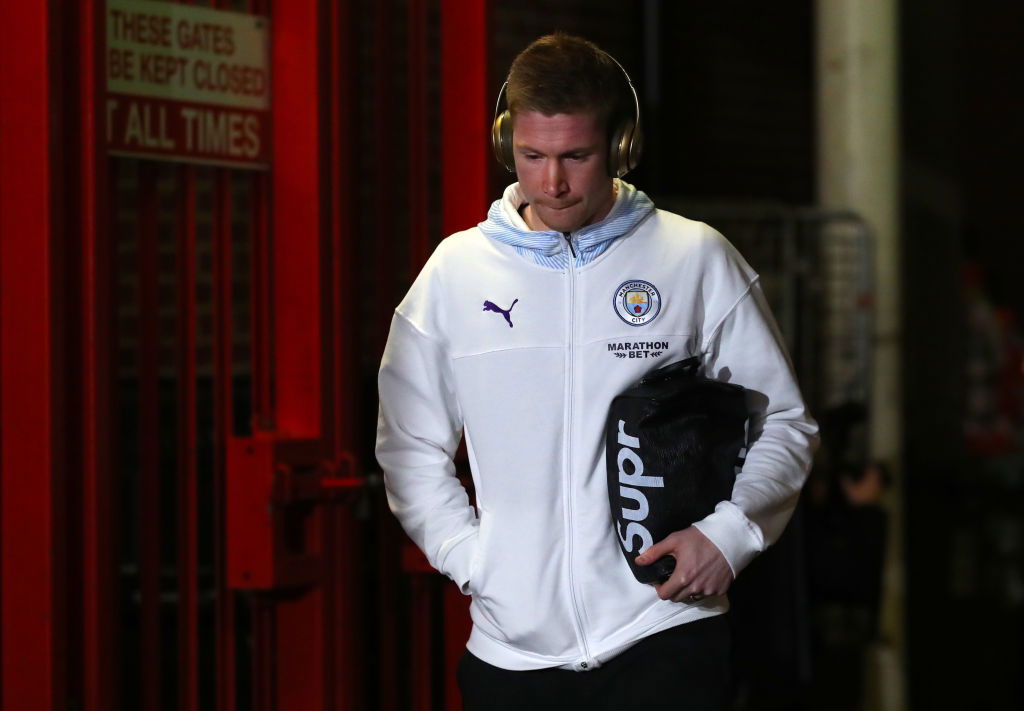 16. Kevin De Bruyne – Manchester City
Plenty of fans and pundits mocked Manchester City's decision to bring Kevin De Bruyne back to the Premier League in 2015, especially after learning his £55m Wolfsburg price tag. However, the Belgian is now regarded as one of the best midfielders in the world after writing the wrongs at the Etihad following his first stint in England with Chelsea.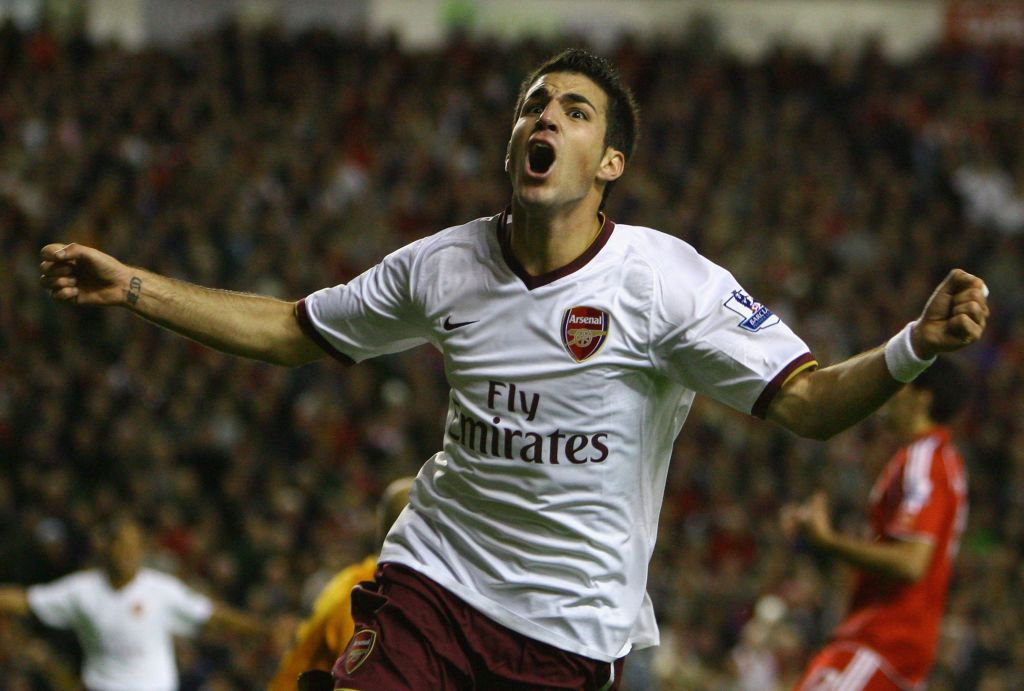 15. Cesc Fabregas – Arsenal
Arsenal only had to pay Barcelona a total of £2.83m over the years following his move to London as an unknown teenager in 2003. It will go down as one of the best deals made by Arsene Wenger, with Fabregas becoming one of the best midfielders on the planet during his eight-year stay at the club.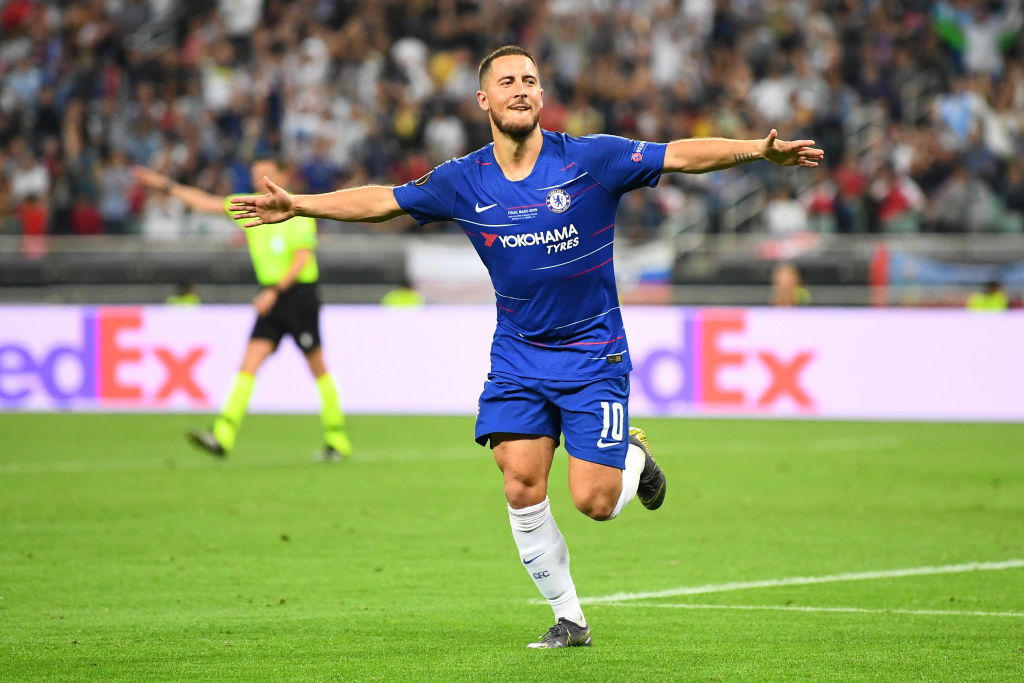 14. Eden Hazard – Chelsea
Eden Hazard will go down as a Chelsea icon. It was a risk to sign him from Lille for £32m in 2011, but the Blues hierarchy will have been delighted that they did! Something else they'd have been buzzing with was when they earned three times that amount when the Belgian moved to Real Madrid last summer.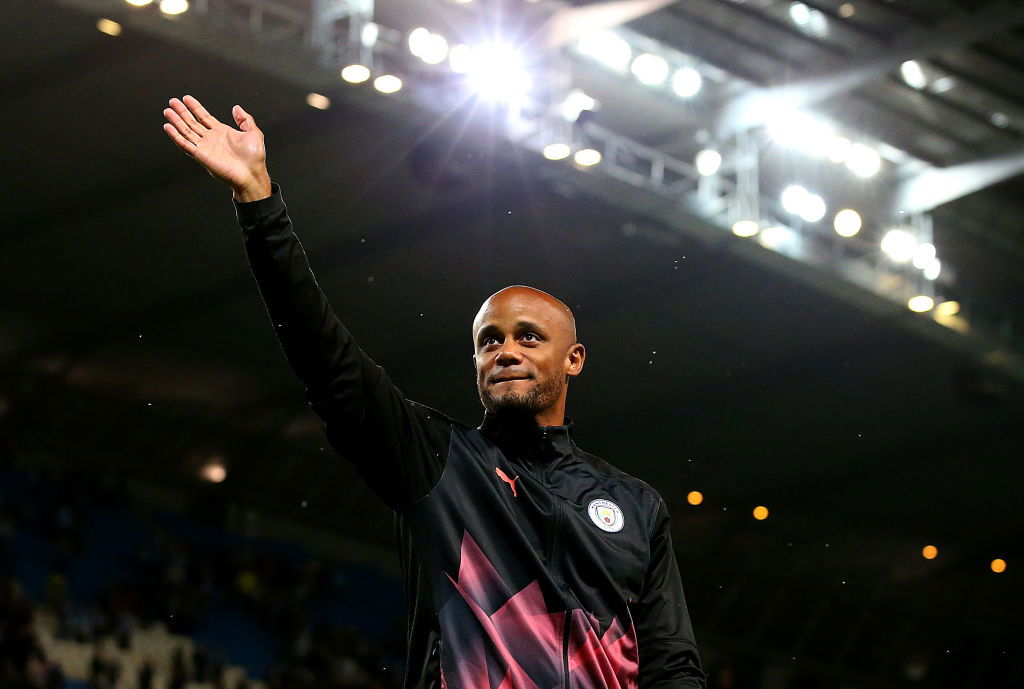 13. Vincent Kompany – Manchester City
Manchester City have splashed the cash over the years, but one of their best deals only cost the club £6m in 2008.  Vincent Kompany arrived at the Etihad from Hamburg, with many thinking he could become the next best holding midfielder. They were wrong, but he did become one of the best centre-backs the Premier League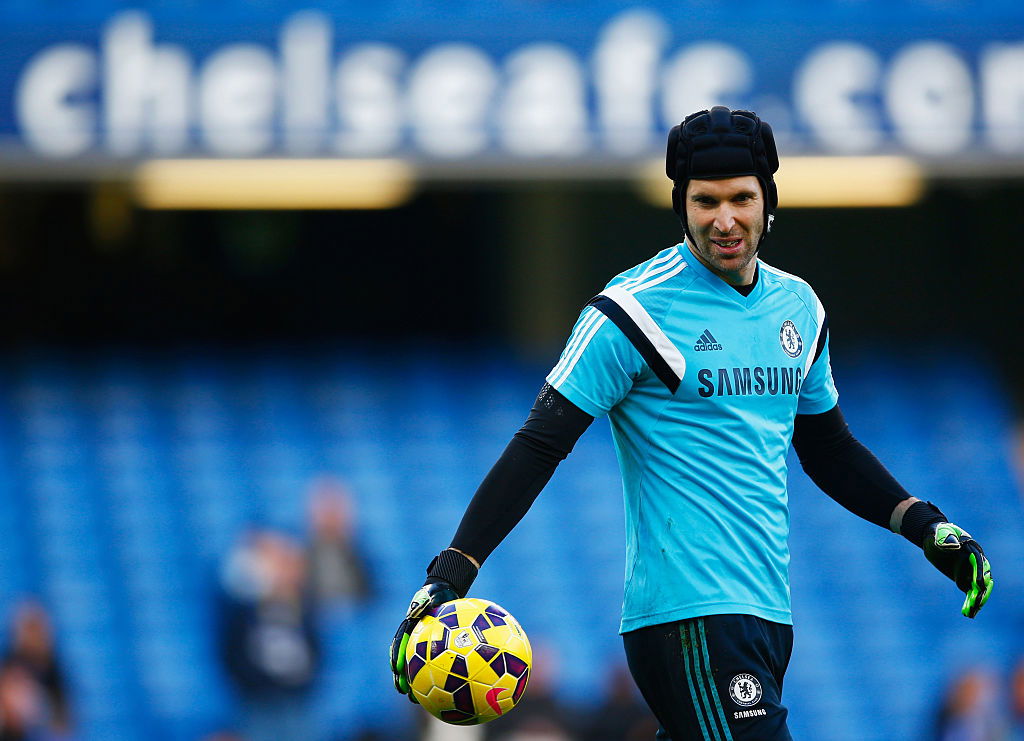 12. Petr Cech – Chelsea
Who would've thought that the goalkeeper with the most Premier League clean sheets would come from French side Rennes? Probably not many, but that's what went on to happen after Petr Cech joined Chelsea for just £7m in 2004. The Czech Republic star would spend the next 17 years of his career in England, helping the Blues to four league titles during his time at Stamford Bridge.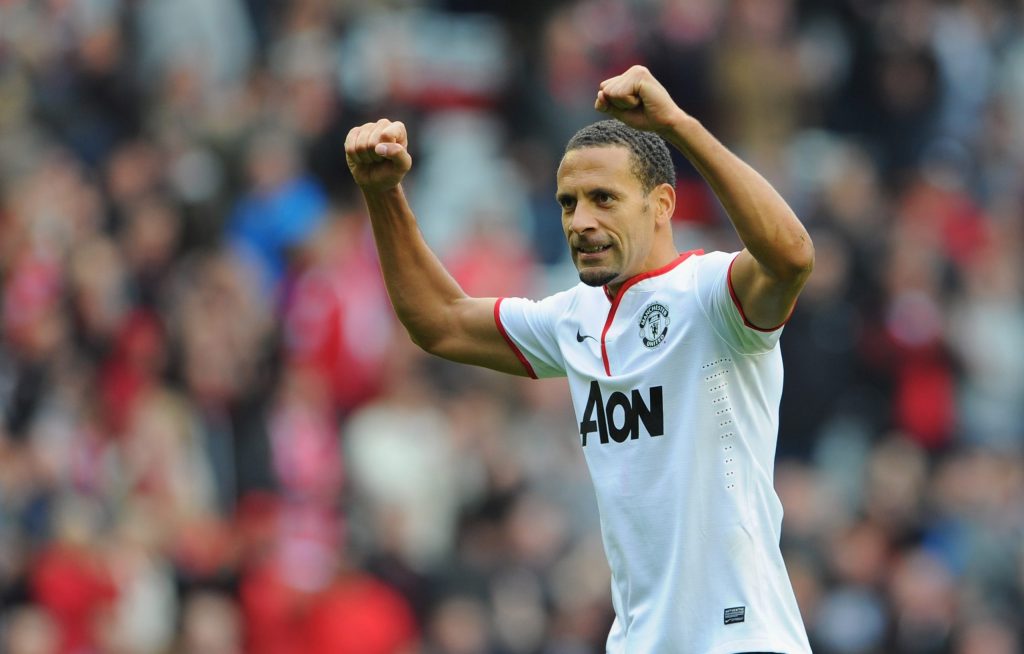 11. Rio Ferdinand – Manchester United
Rio Ferdinand became Britain's most expensive player on two occasions during his career, but it's his £30m move from Leeds United to Manchester United in 2002 that will go down in history. Ferdinand lived up to the hype at Old Trafford and starred in Sir Alex Ferguson's defence, winning six Premier League titles in the process.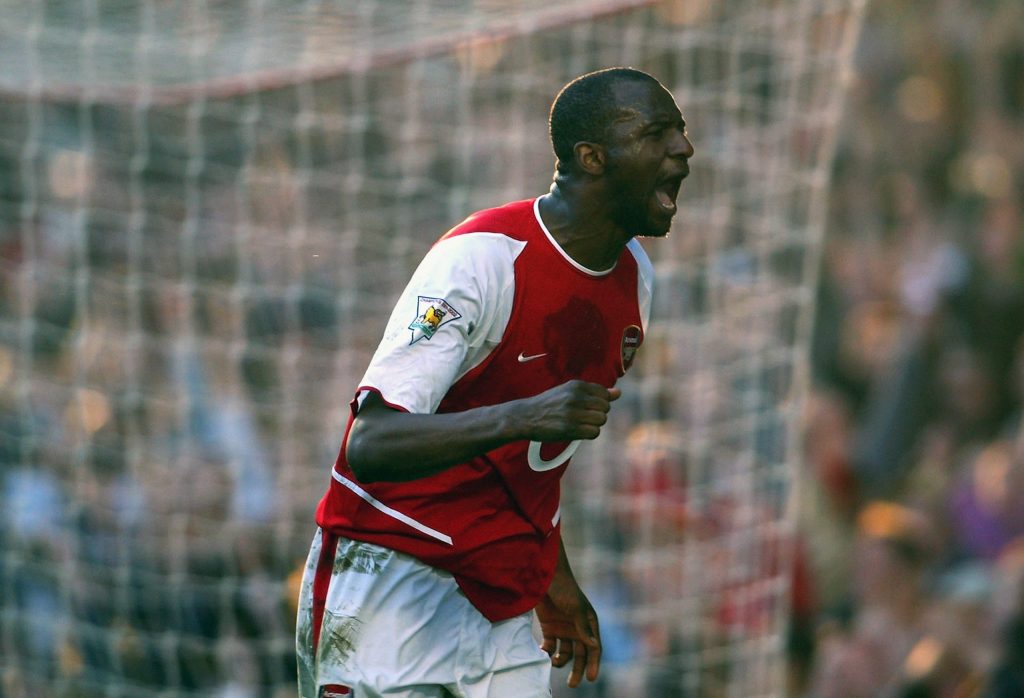 10. Patrick Vieira – Arsenal
Patrick Vieira is another Arsenal inclusion on the lost. He joined from AC Milan in 1996 and won three Premier League titles at Highbury. The Frenchman was one of the best midfielders on the planet for a period of time either side of the turn of the century – not bad for £3.5m!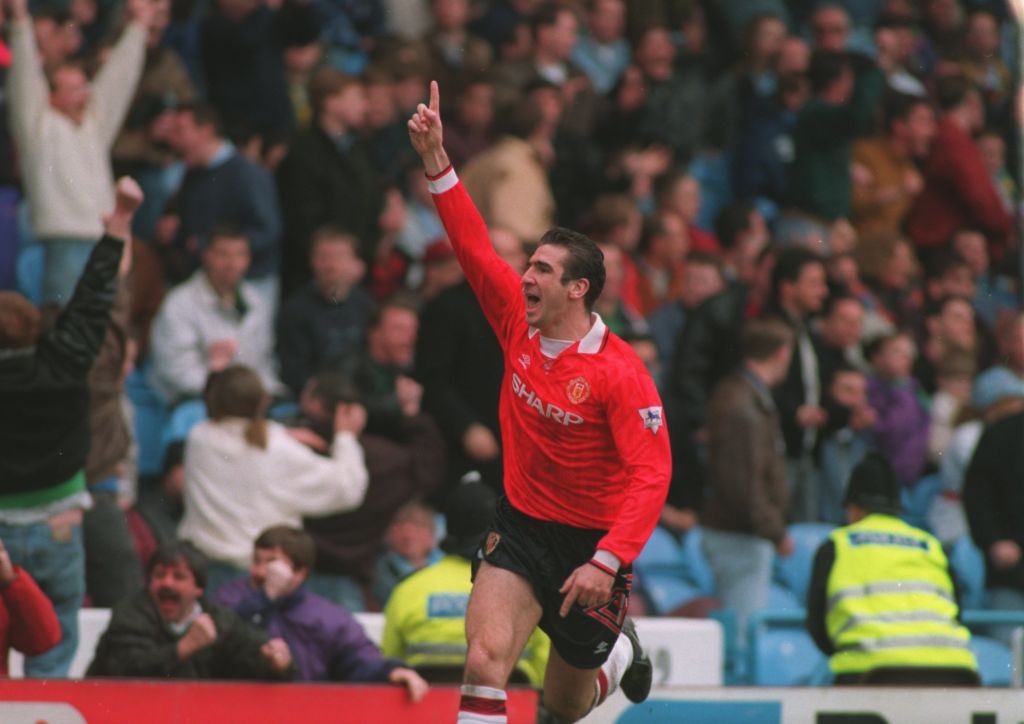 9. Eric Cantona – Manchester United
Manchester United have been the main dominant force during the Premier League's 28-year history, and the Red Devils made one of the best signings the league has ever seen in its inaugural season. Eric Cantona arrived from Leeds United in 1992 for just £1.2m and went on to achieve legend status at Old Trafford, lifting four league titles.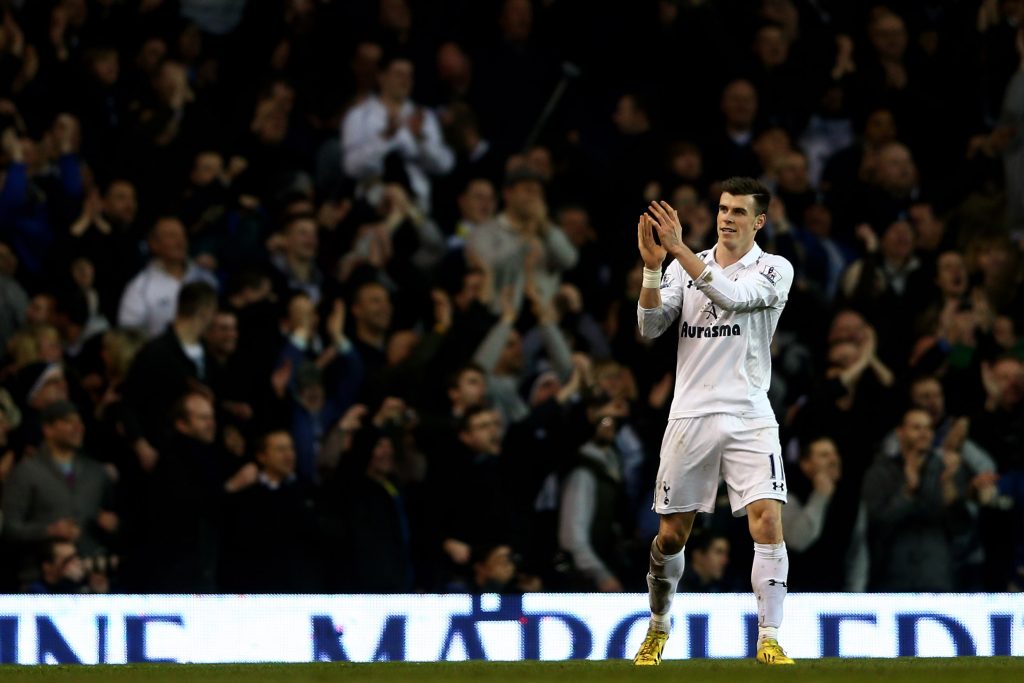 8. Gareth Bale – Tottenham
Gareth Bale cost Tottenham an initial £5m from Southampton in 2007, and even Spurs probably didn't expect the Welshman to turn into a world superstar at White Hart Lane! He enjoyed six seasons in north London, improving year on year during that time before completing his remarkable rise by sealing a world-record move to Real Madrid in 2013.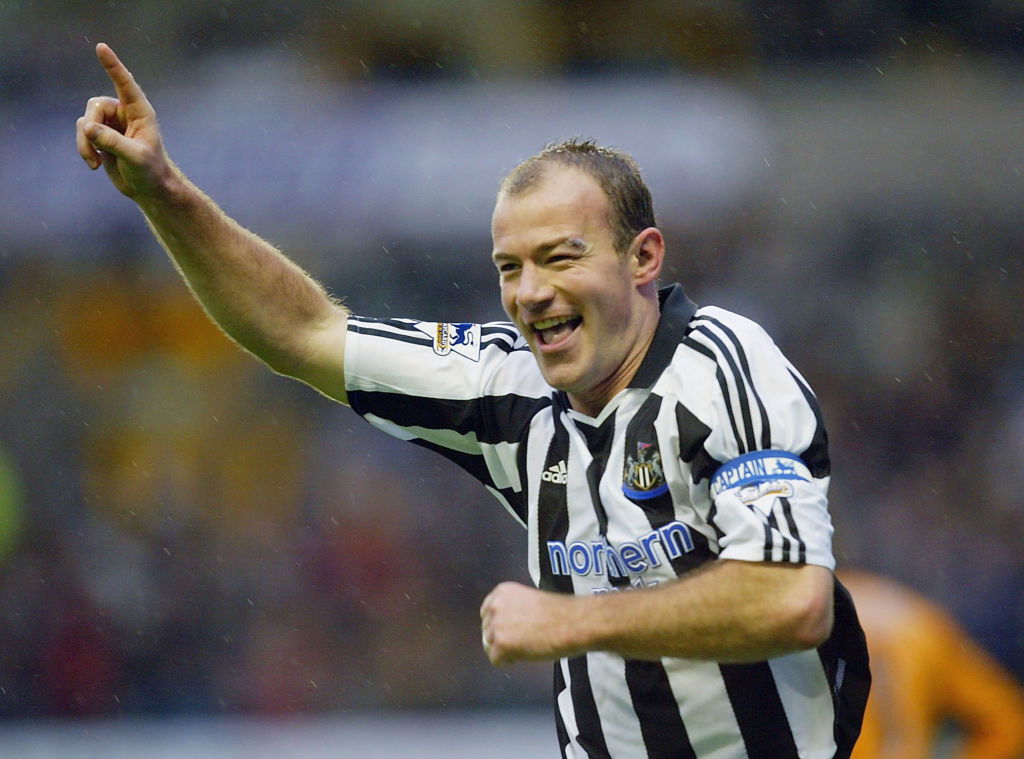 7. Alan Shearer – Newcastle United
Alan Shearer cemented his place as a Premier League legend during his time at boyhood club Newcastle United. He cost the Magpies £15m from Blackburn Rovers in 1996 and continued to fire in the goals at the top level. Will his 260 haul ever be beaten?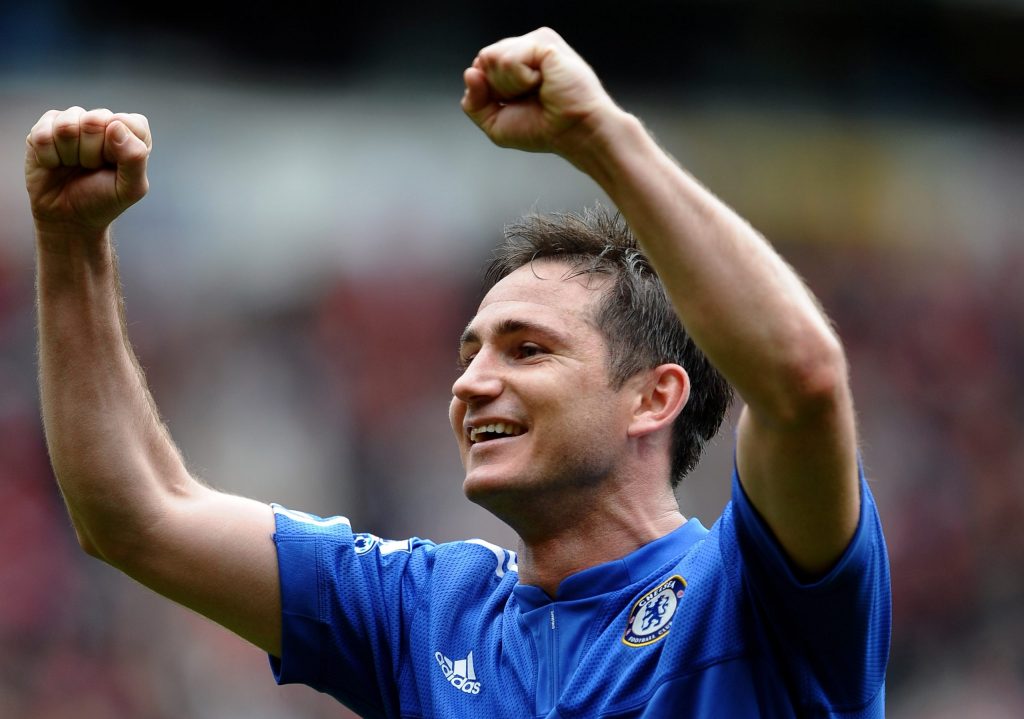 6. Frank Lampard – Chelsea
Frank Lampard left West Ham for Chelsea in 2001, with the Blues paying the Hammers £11m for the midfielder. Some weren't so sure at the time, but Lampard would go on to prove the doubters wrong, becoming Chelsea's all-time leading scorer along the way – not bad for an attacking midfielder!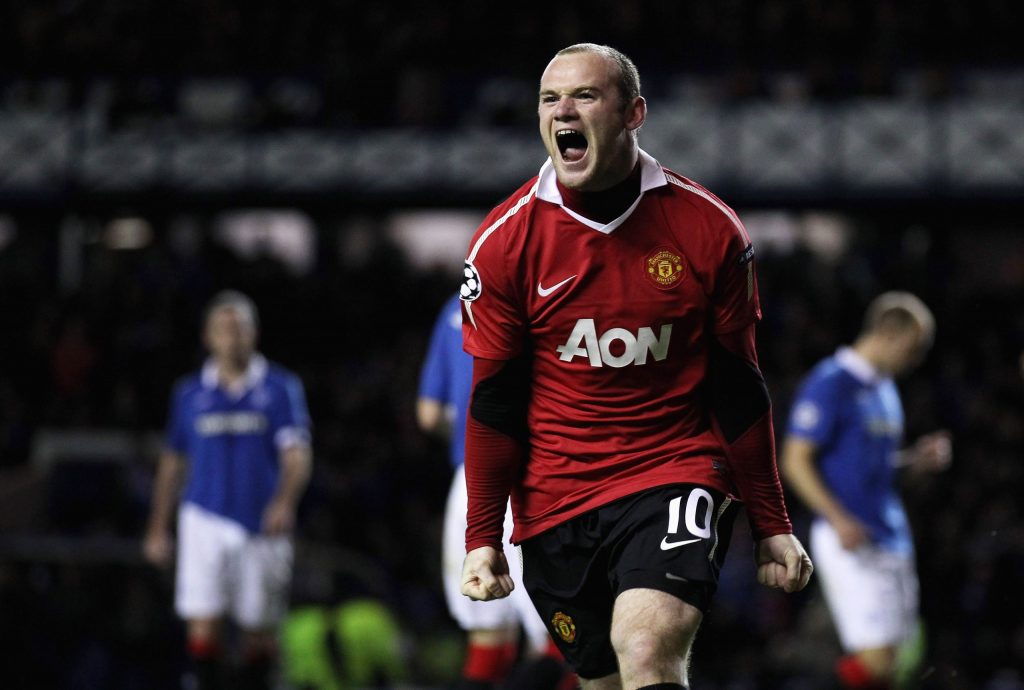 5. Wayne Rooney – Manchester United
Another young Englishman who turned into a legend following a big-money move is Wayne Rooney. The striker joined Manchester United as a teenager in 2004 from Everton for around £25m and went on to become the Red Devils' all-time leading goalscorer over a 13-year stint at Old Trafford. It was a risk at the time, but boy did it pay off!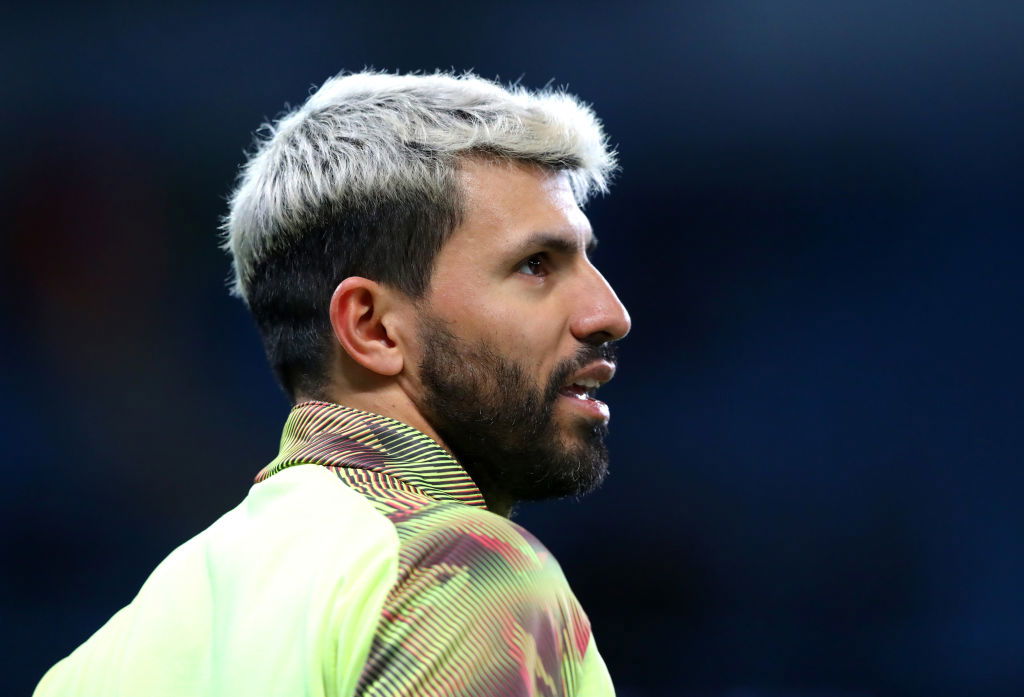 4. Sergio Aguero – Manchester City
The top-scoring foreigner in Premier League history has to be in our top five. Sergio Aguero cost Manchester City £35m in 2011, and he took to life in England with ease. He's helped City to four league titles and is the club's all-time leading goalscorer.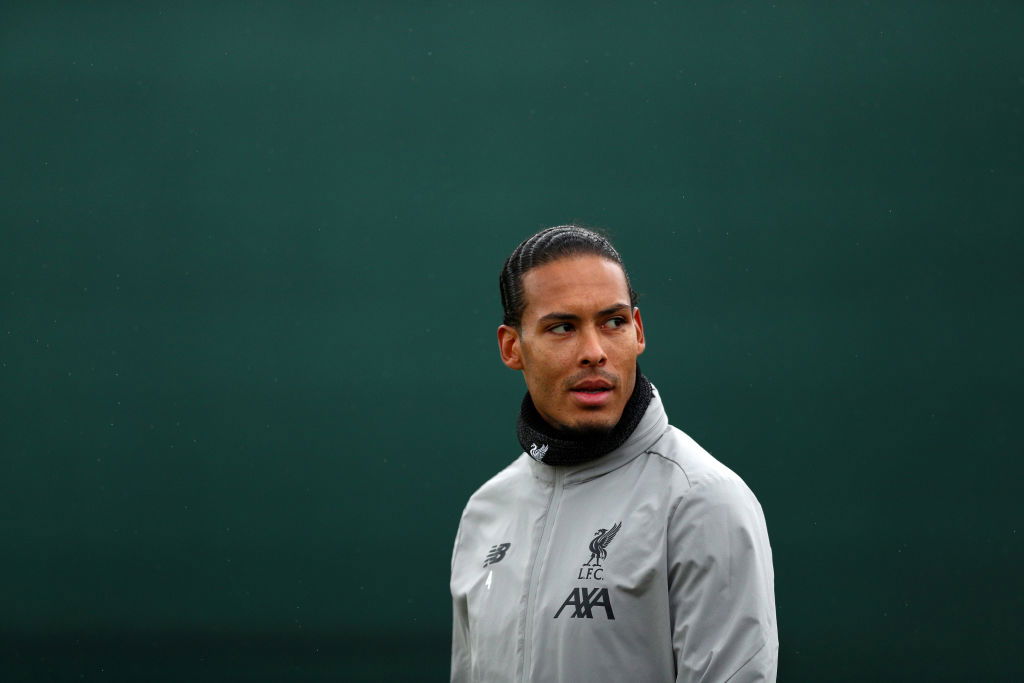 3. Virgil van Dijk – Liverpool
Virgil van Dijk's £75m move to Liverpool from Southampton in 2018 left most of the world stunned. However, the Reds' bold decision has since left many with egg on their face! The Dutch defender has singlehandedly transformed Liverpool's backline under Jurgen Klopp, and he's now probably worth at least double his price tag from two years!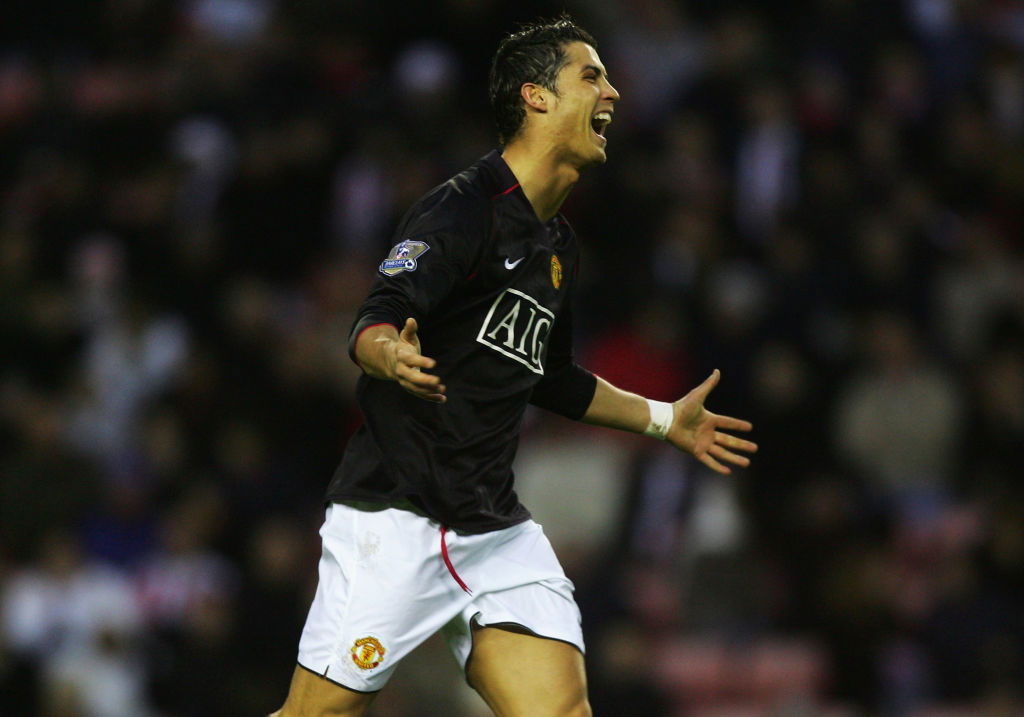 2. Cristiano Ronaldo – Manchester United
Manchester United's £12.24m move for Cristiano Ronaldo in 2003 turned out to be an unbelievable one. He comes in at second on our list after becoming one of the best players in Premier League history during his six-year stay at Old Trafford.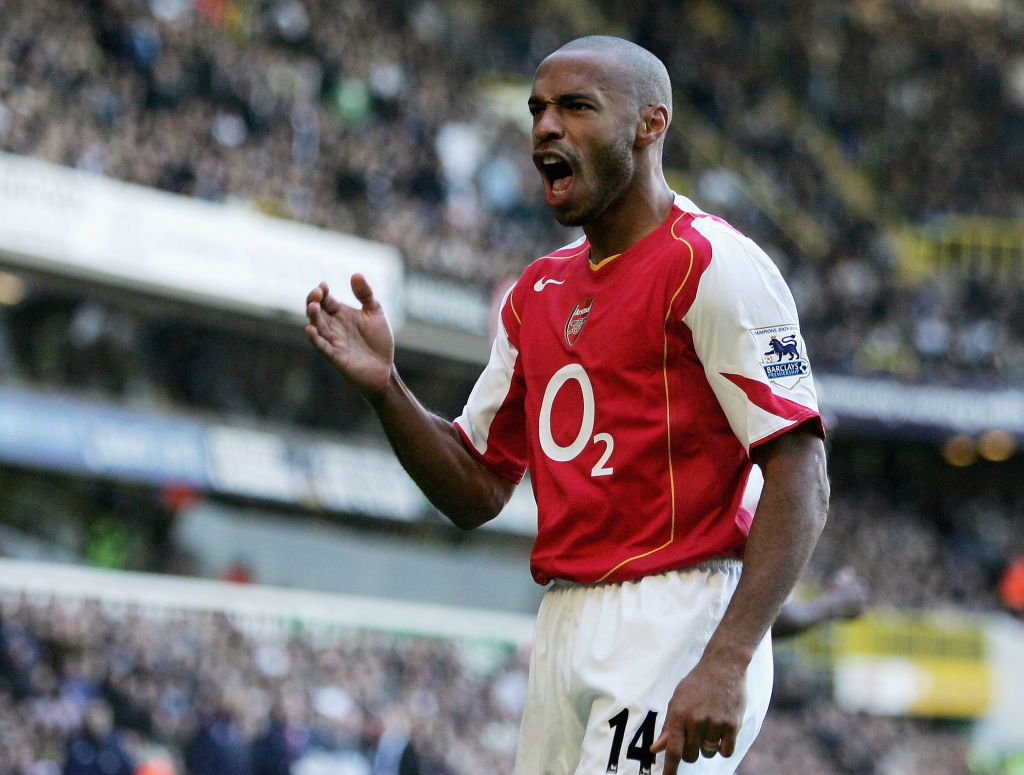 1. Thierry Henry - Arsenal
Top of our charts is Thierry Henry. He swapped Juventus for Arsenal in 1999, with the Gunners paying £11m for the French forward. Henry was worth every penny of that figure and more, becoming an Arsenal and Premier League icon during his eight-year stint in England. He currently remains Arsenal's all-time leading scorer on 228. 
---