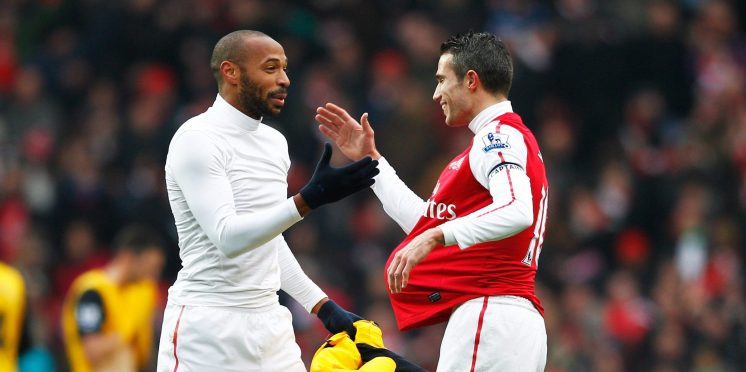 Ranked: The 50 best strikers in Premier League history
The Premier League has never had a shortage of world-class strikers over the years, and almost every top-flight side now has an international forward on their books looking to fire in the goals. We've decided to rank the 50 best strikers since the Premier League began in 1992 from 50-1…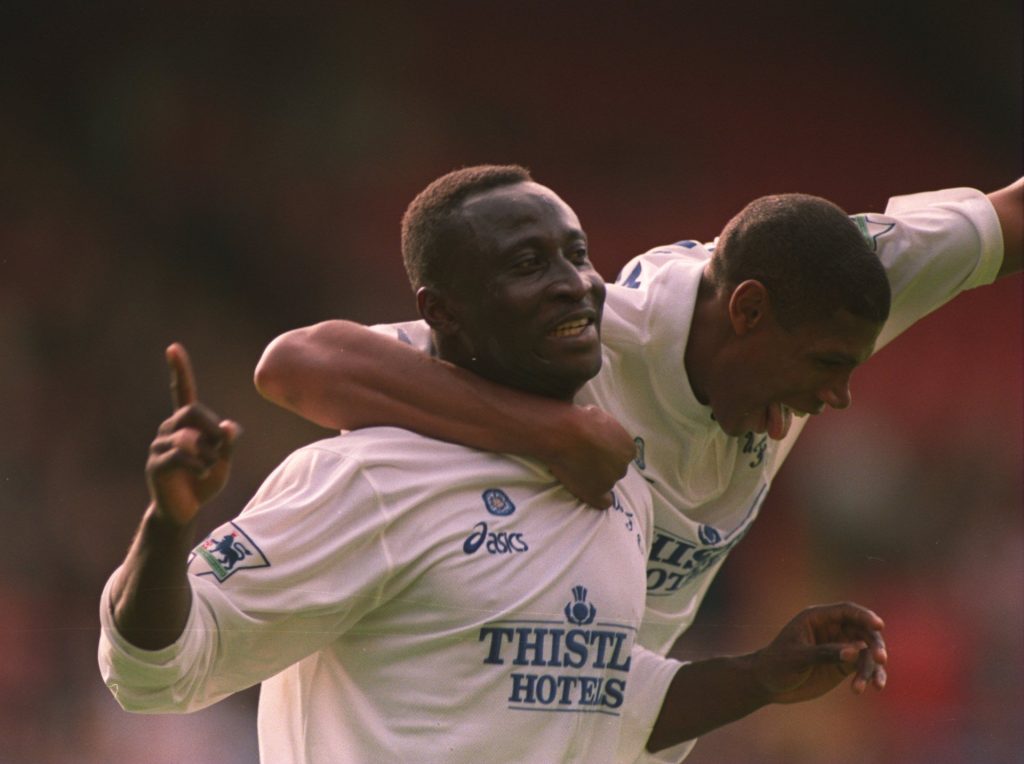 50. Tony Yeboah
Kicking off the top 50 is Tony Yeboah. The Ghanaian's stay in the Premier League may have only lasted two years with Leeds United, but he certainly made an impact during that time. His thunderous strikes against Wimbledon and Liverpool will go down in history.
49. Louis Saha
Louis Saha played for six different Premier League sides and was involved in 105 goals in 289 appearances. It was with Fulham and Manchester United where the Frenchman will best be remembered, and he won two Premier League titles at Old Trafford.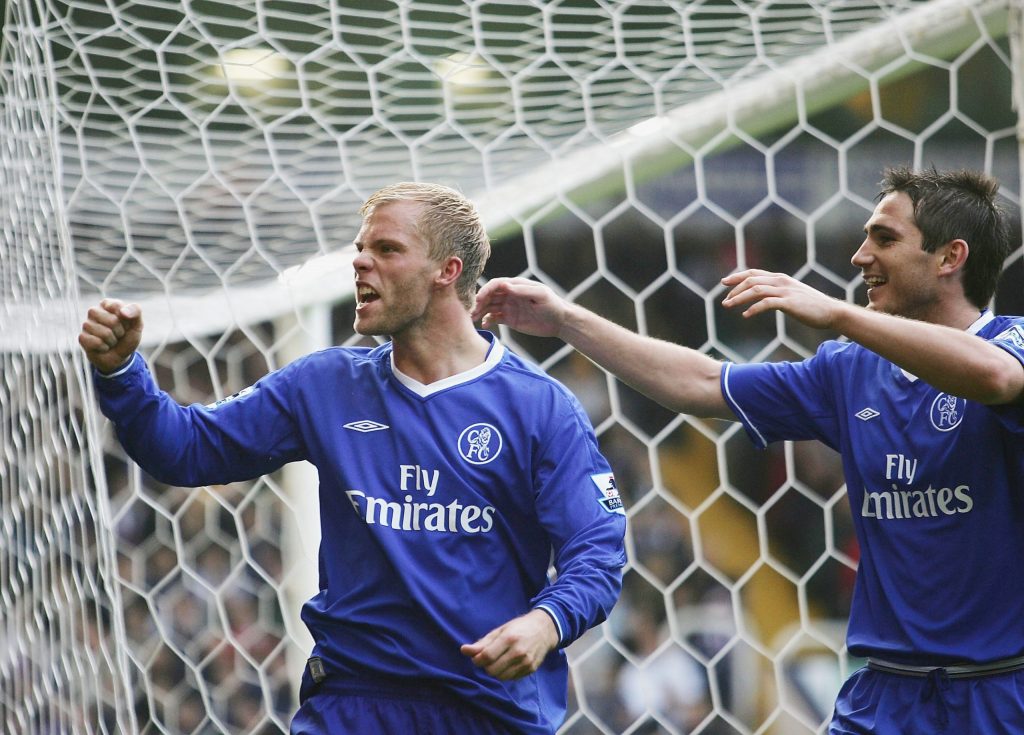 48. Eidur Gudjohnsen
Eidur Gudjohnsen could do it all, and Chelsea benefitted the most during the striker's Premier League career. He helped the Blues to back-to-back titles between 2004-2006.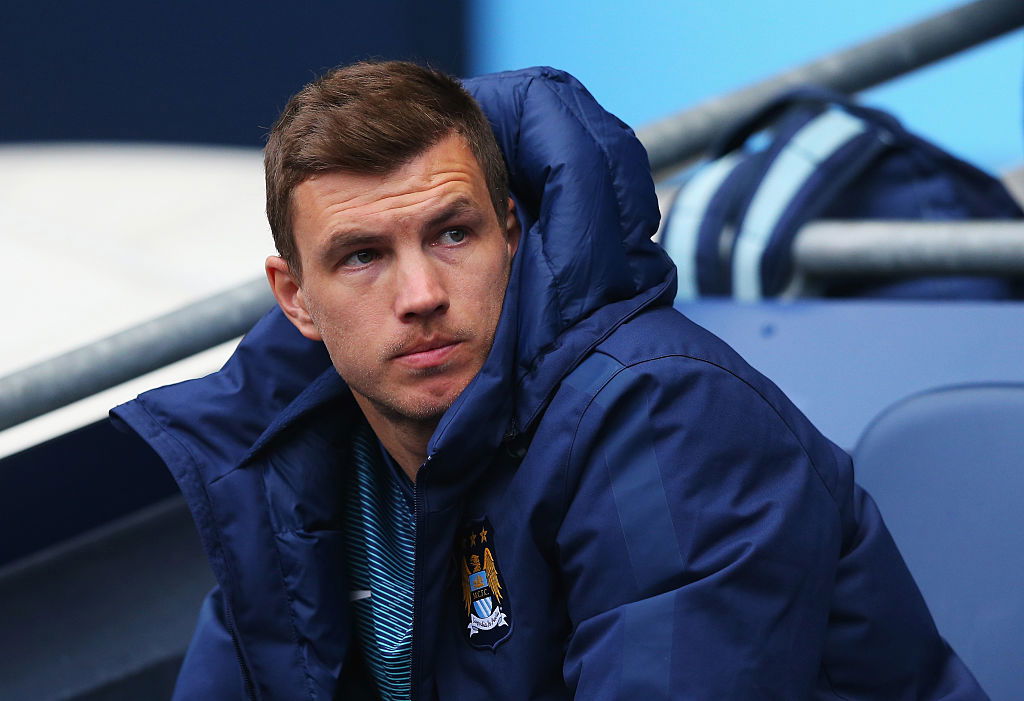 47. Edin Dzeko
We feel Edin Dzeko's five-year stint in the Premier League with Manchester City has gone slightly under the radar due to playing alongside Sergio Aguero. The Bosnian was deadly in front of goal and great in the air, and if it wasn't for his late header against QPR in 2012, Aguero wouldn't have had that title-winning moment.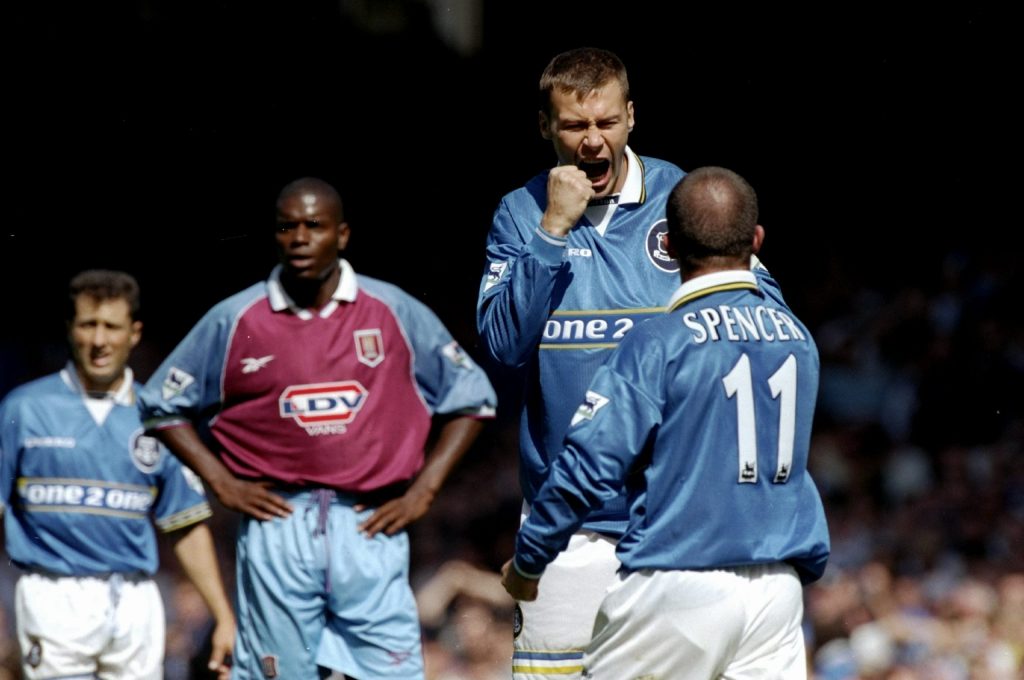 46. Duncan Ferguson
Duncan Ferguson is regarded as one of the most feared strikers during the Premier League era. The Scot may only have scored 68 goals in 269 appearances, but his all-round game, especially in the air, made him unplayable on his day.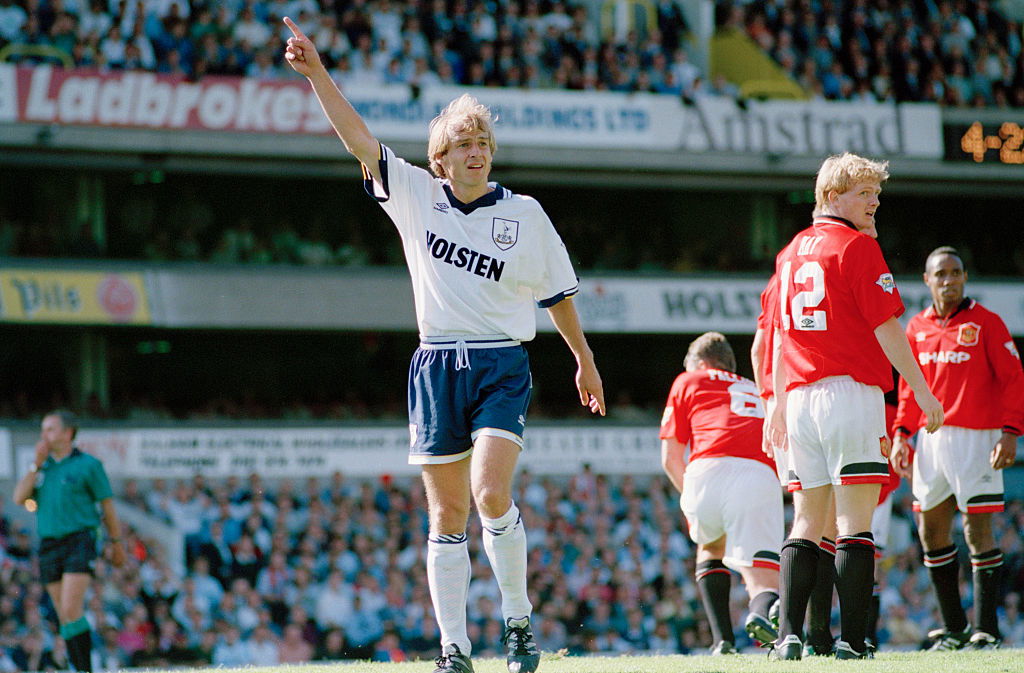 45. Jurgen Klinsmann
Jurgen Klinsmann's permanent stay in the top-flight only lasted one year, but during that time with Spurs, he bagged 20 goals and was named the Football Writers' Association Player of the Year! The World Cup winner returned to White Hart Lane on loan in 1997, and he made quite an impact in his 56 Premier League appearances.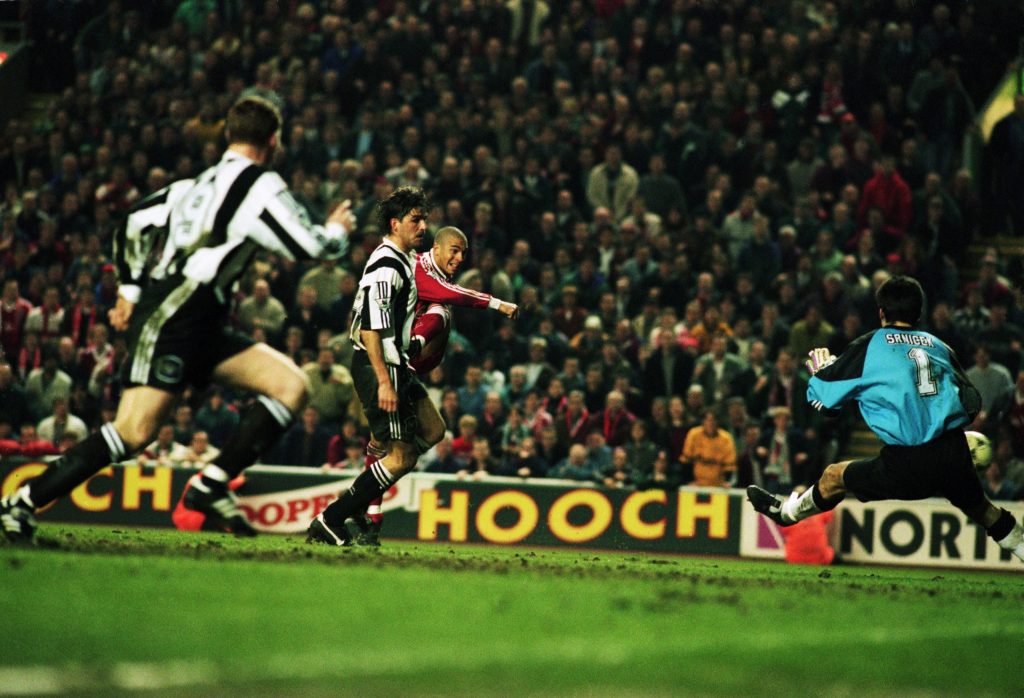 44. Stan Collymore
Stan Collymore had his injury and off-field troubles during his Premier League career, but when on form, he was frightening to play against. He probably would have reached 100 top-flight goals if he managed to stay fit, and he'll always be remembered for that goal against Newcastle United for Liverpool in 1996.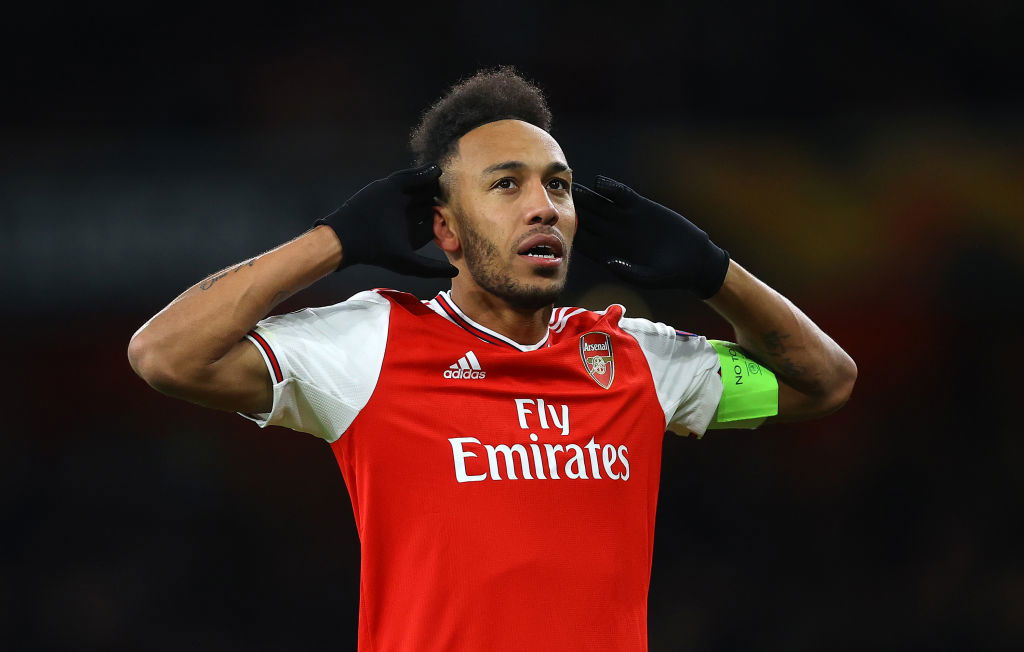 43. Pierre-Emerick Aubameyang
Pierre-Emerick Aubameyang has taken to Premier League life with ease since swapping Borussia Dortmund for Arsenal in 2018. He's now the captain at the Emirates, and the only regret the Gunners will have is that they didn't sign him sooner!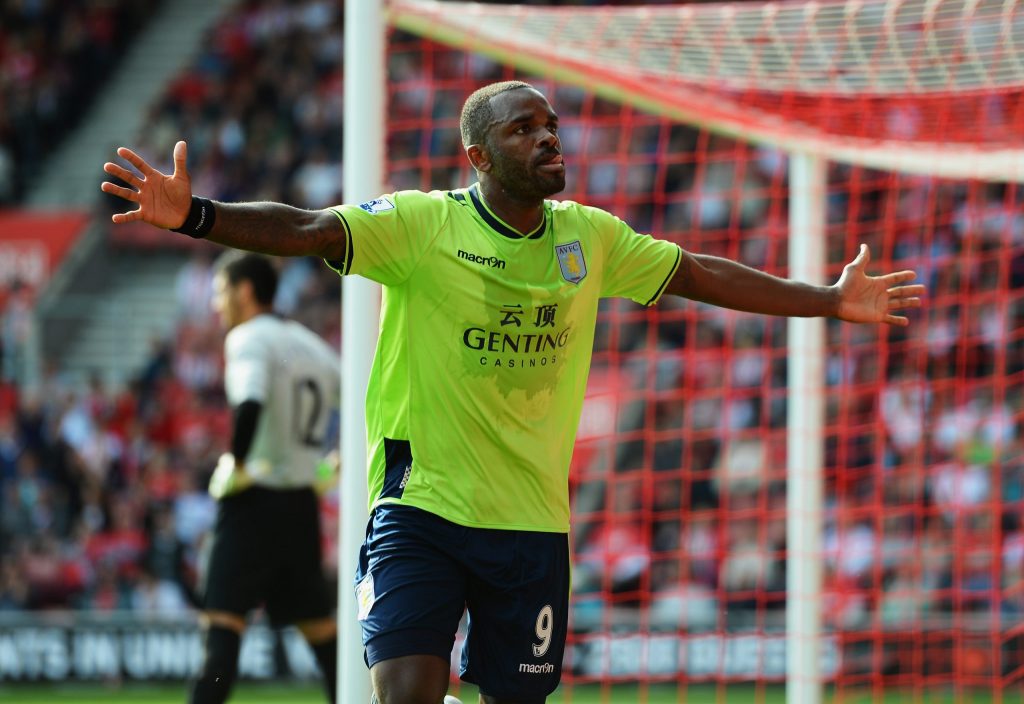 42. Darren Bent
Darren Bent scored goals with ease for six different Premier League clubs across a 14-year top-flight career. His most famous effort deflected off a beach ball for Sunderland against Liverpool in 2009, but he also added 105 more without the aid of one!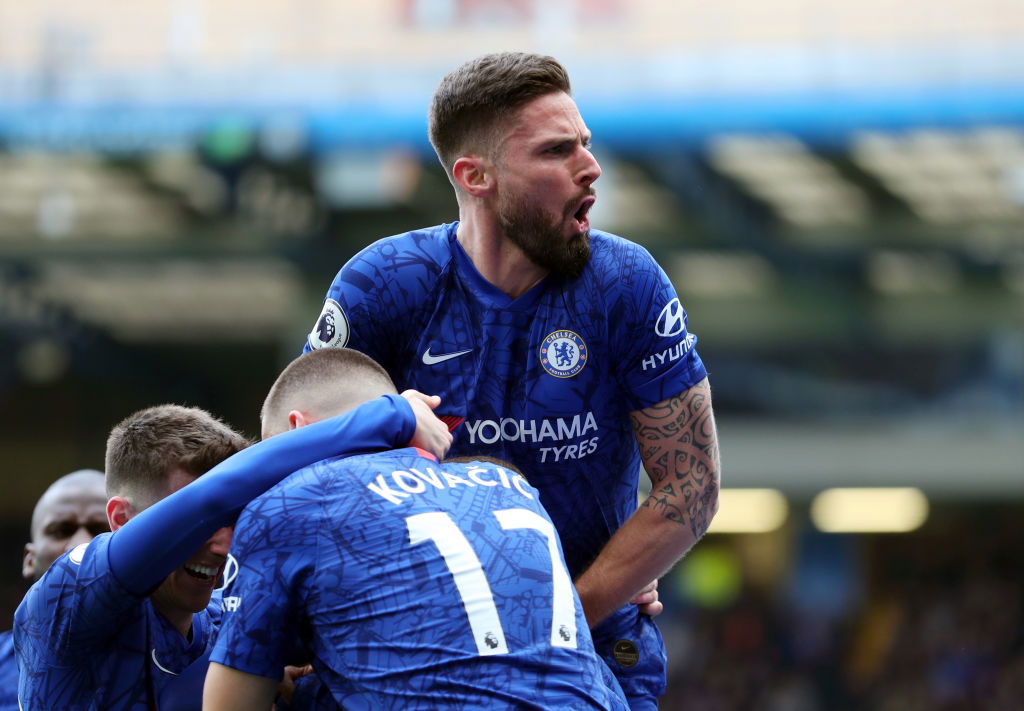 41. Olivier Giroud
When Olivier Giroud ends his career, he'll be remembered for that sublime scorpion kick against Crystal Palace in 2017. The Frenchman has been a nuisance for defenders in England over the last eight years for both Arsenal and Chelsea, and his technical quality sometimes gets overlooked due to his ability in the air.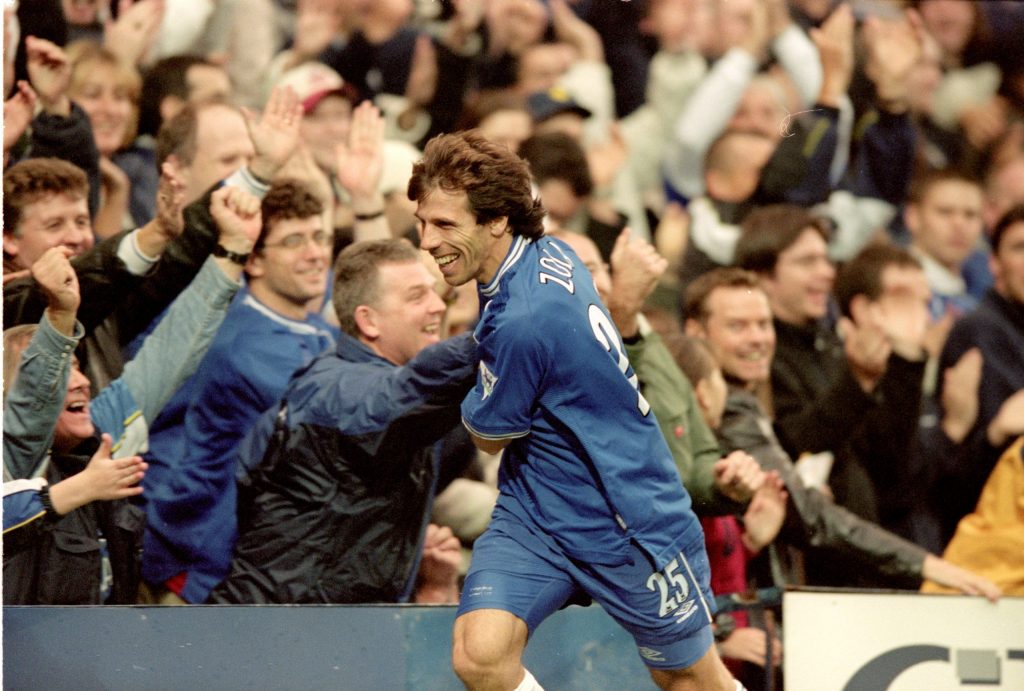 40. Gianfranco Zola
Gianfranco Zola left Chelsea a year prior to Roman Abramovich's takeover at Stamford Bridge, and he was one of the first foreigners to take the Premier League by storm. He arrived in London in 1996 and quickly became a fan favourite with the Blues faithful, and by the end, was a club legend.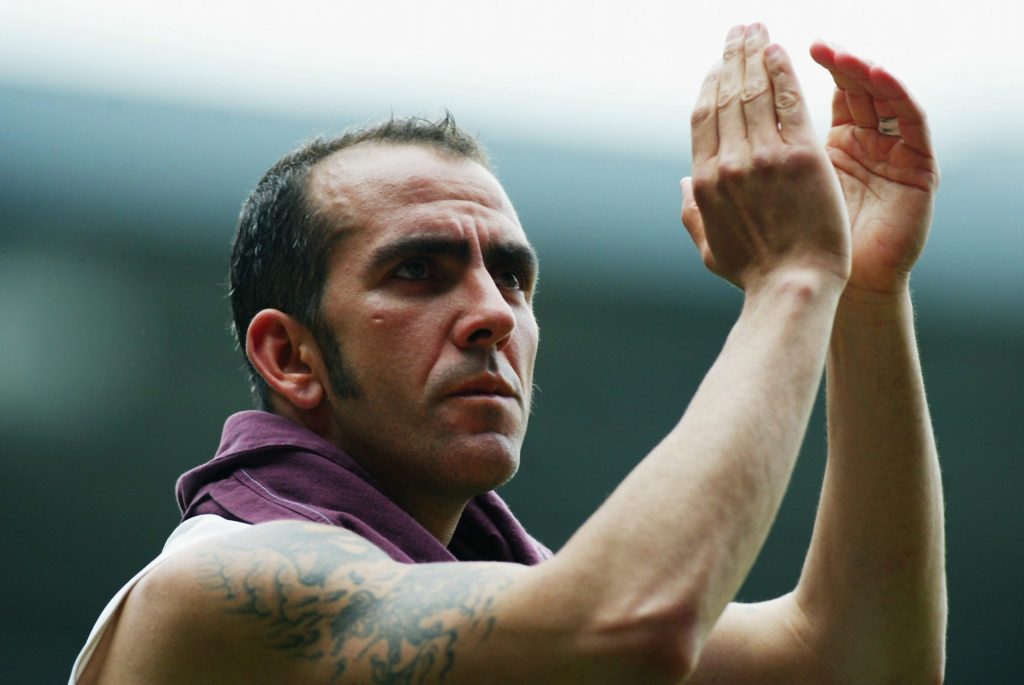 39. Paolo Di Canio
You never knew what you were going to get with Paolo Di Canio during his time in England (just ask former referee Paul Alcock), but when the Italian was on form, he was one of the best the Premier League has seen. That incredible scissor kick against Wimbledon was the best of his 66 top-flight strikes.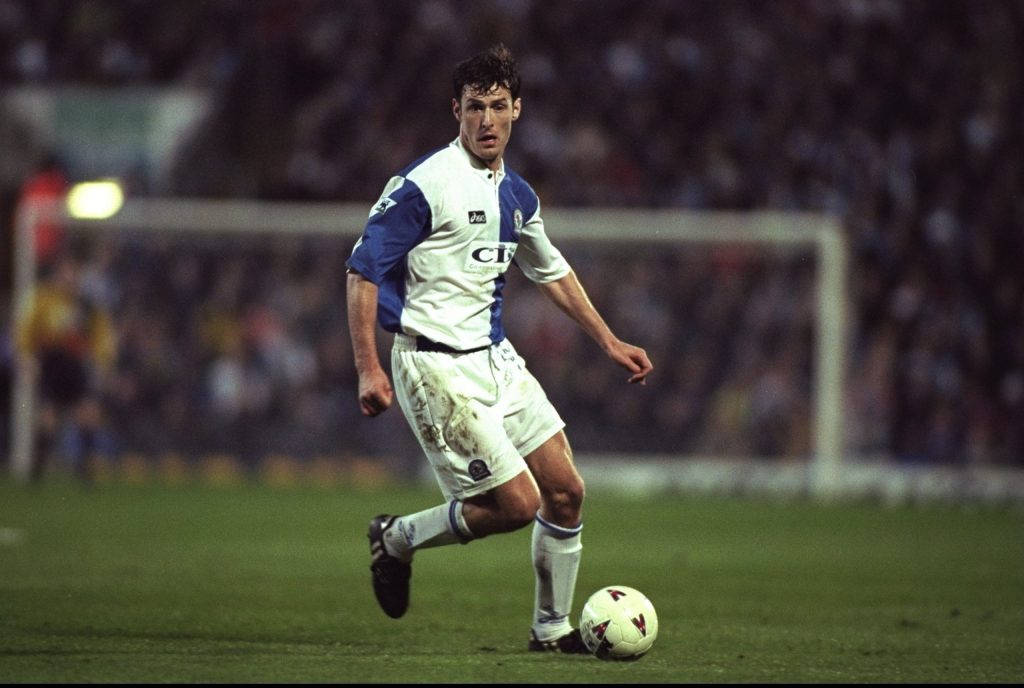 38. Chris Sutton
Chris Sutton's time in the Premier League had its ups and downs, but who can forget his formidable partnership with Alan Shearer at Blackburn Rovers? He helped Rovers win the Premier League and ended with 83 league goals in 255 appearances.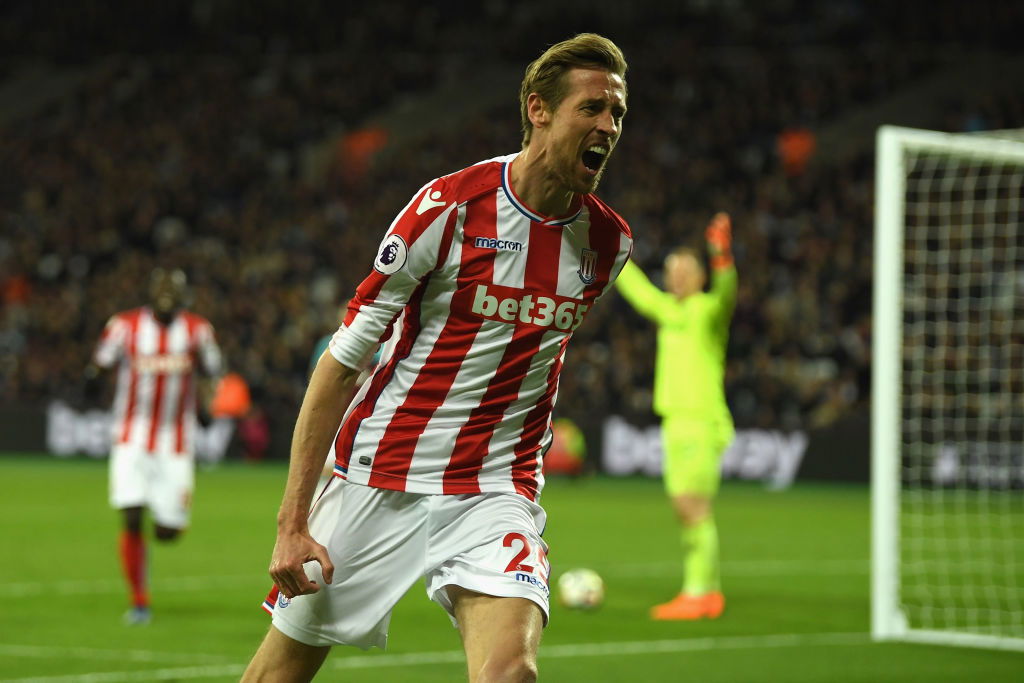 37. Peter Crouch
Peter Crouch is quite the character, and he used his height to full advantage during his 18-year career in the Premier League with seven different sides. He also had the ability to score some wonderful acrobatic efforts and ended on 108 goals in 468 top-flight appearances.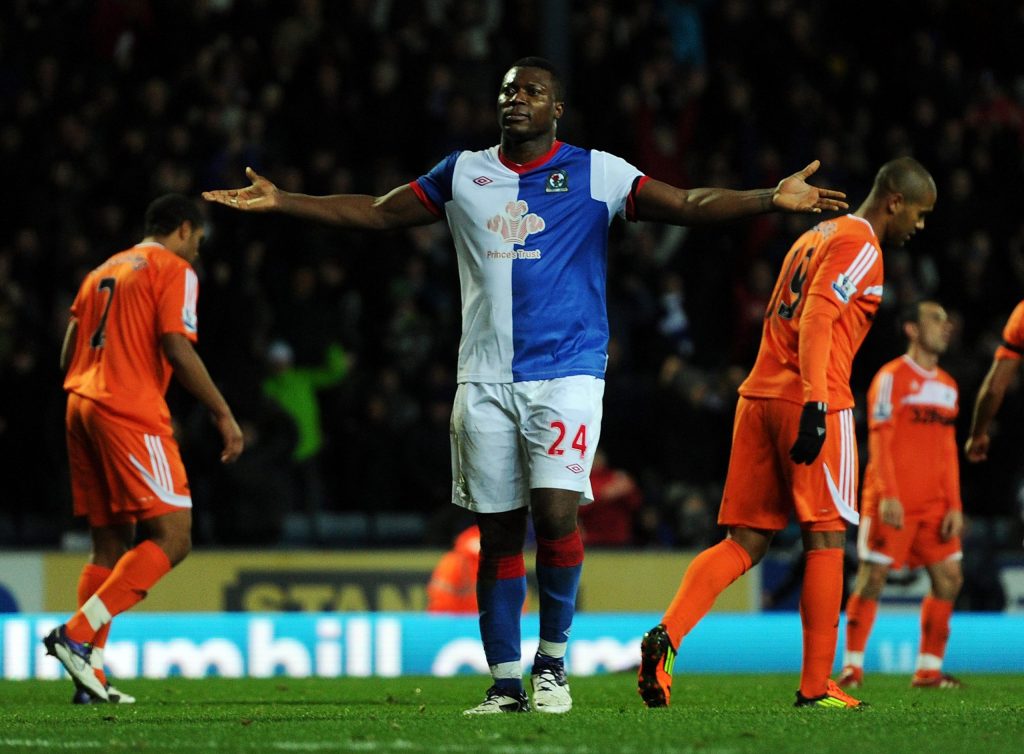 36. Yakubu
Many may have forgotten just how good Yakubu was during his time in English football! The Nigerian played for Portsmouth, Middlesbrough, Everton and Blackburn Rovers and scored with ease for all four sides. He netted 12 or more goals in seven separate seasons and ended his Premier League career five short of three figures.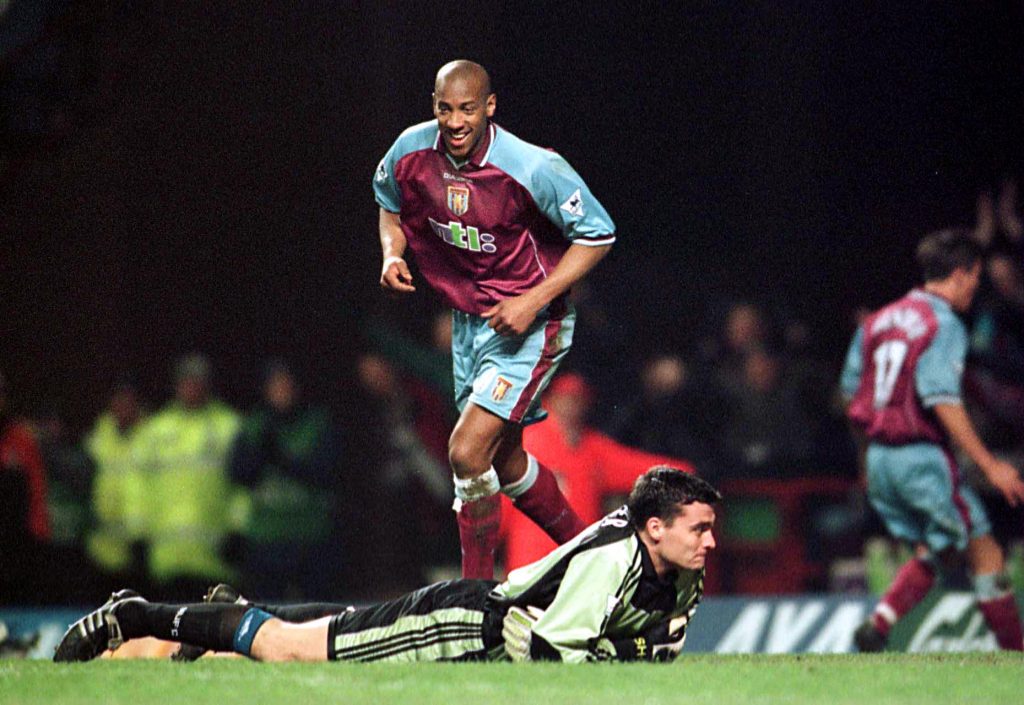 35. Dion Dublin
We're now used to seeing Dion Dublin present Homes Under the Hammer, but the older generation will remember just how good he was in front of goal during his playing career. Dublin's best days came with Aston Villa, and he ended on 111 goals in 312 top-flight league appearances.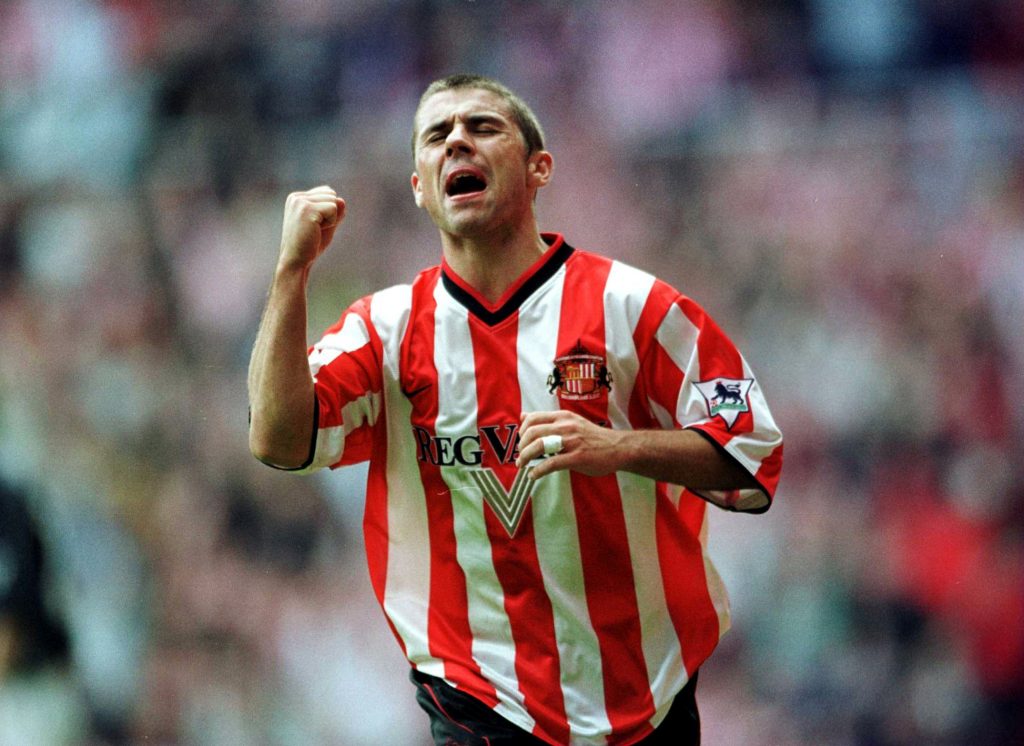 34. Kevin Phillips
Kevin Phillips was a natural goalscorer. The 1999/2000 season with then newly-promoted Sunderland was his career highlight, with Phillips scoring 30 times in what was his debut Premier League campaign to claim the Golden Boot.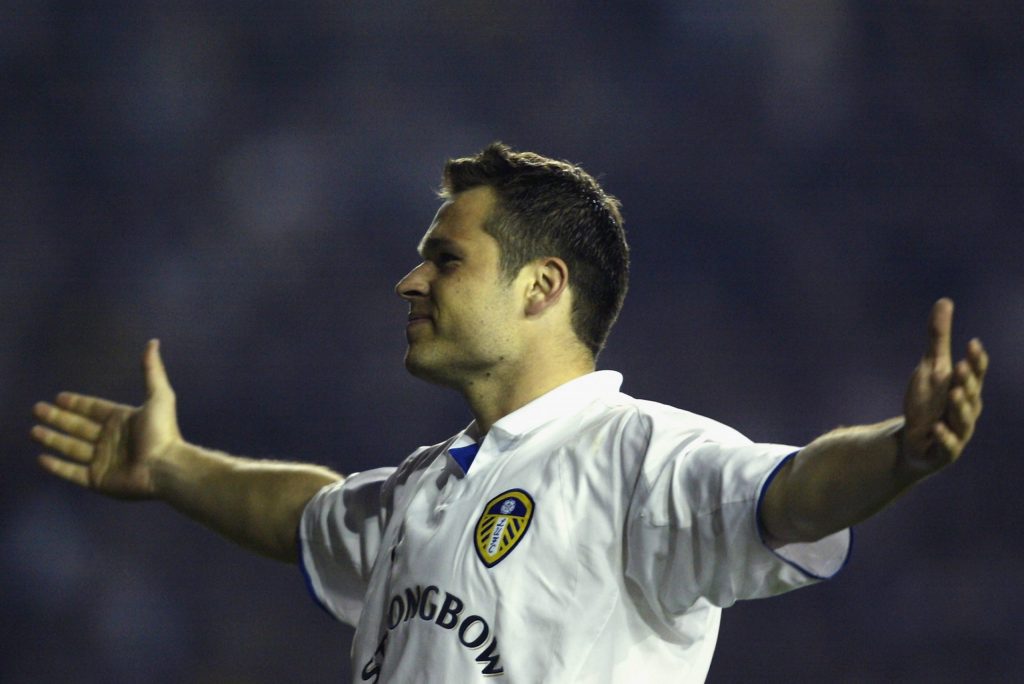 33. Mark Viduka
Australian Mark Viduka played for Leeds United, Middlesbrough and Newcastle United during his career in England, but it was his time at Elland Road that will be remembered the most. He became a Whites legend during his four-year stay, with his four-goal haul against Liverpool in 2000 one of the most memorable Premier League moments of all time.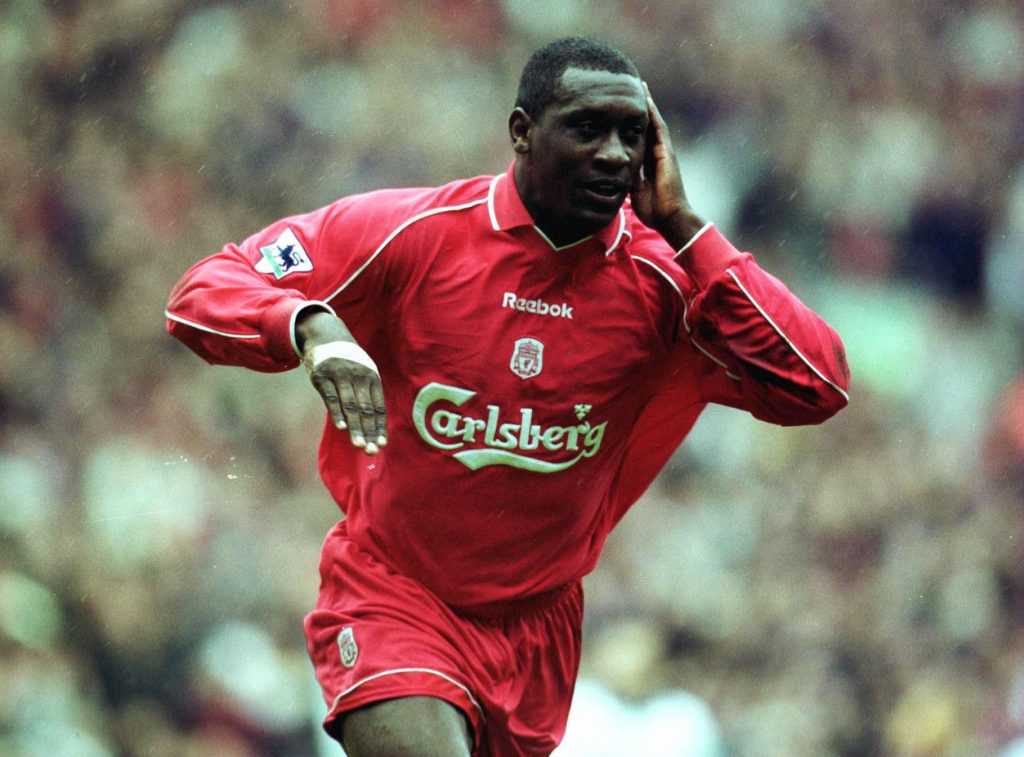 32. Emile Heskey
Emile Heskey has made more appearances than any other striker in Premier League history (516). He was one of the best forwards around during the early days of the Premier League, and even though he didn't have the best games per goal ratio, he was unstoppable at times.
31. Roberto Firmino
Roberto Firmino has been at the top of his game for Liverpool in recent years. He may not fire in 25+ each season, but his ability to link the play at Anfield between midfield and attack has proved priceless for Jurgen Klopp.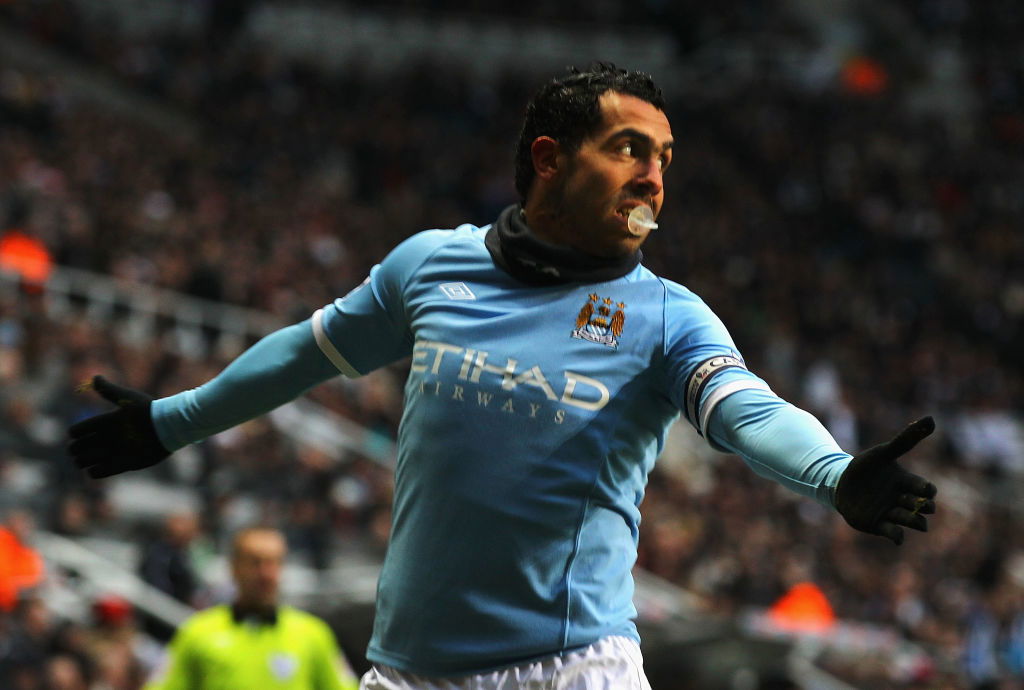 30. Carlos Tevez
Carlos Tevez was known in England for his prolific nature in front of goal and his eye for a controversial transfer. His initial move to West Ham along with Javier Mascherano caused legal chaos, but he didn't let that distract him during his seven-year stay in England. He won three Premier League titles and scored for fun for both Manchester clubs.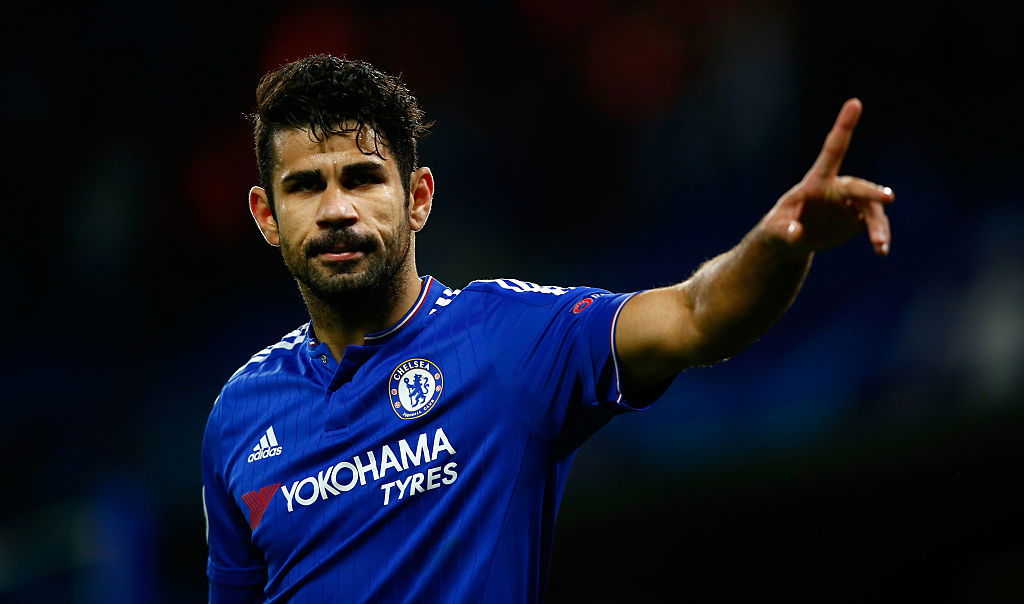 29. Diego Costa
Diego Costa turned into a Premier League villain during his three-year stint with Chelsea, but Blues fans absolutely loved him! The Spaniard knew how to bully defenders and he was key in helping Chelsea win two titles during his Premier League career. 52 goals in just 89 appearances show just how good Costa was!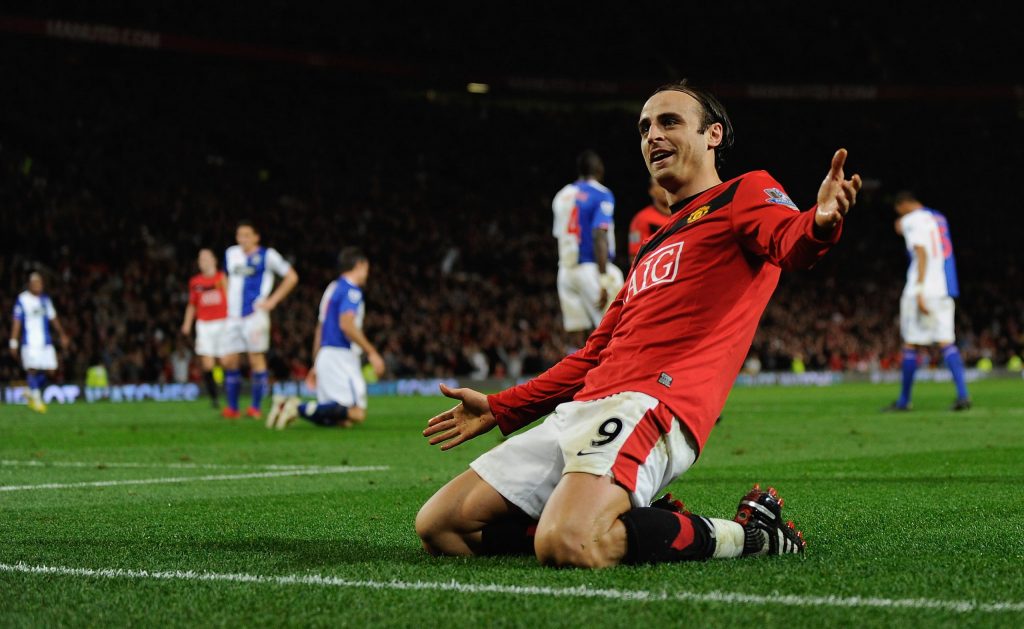 28. Dimitar Berbatov
Tottenham, Manchester United and Fulham all benefitted from Dimitar Berbatov's services in the Premier League. The Bulgarian could do it all with relative ease and helped fire United to two league titles, ending on 94 top-flight goals.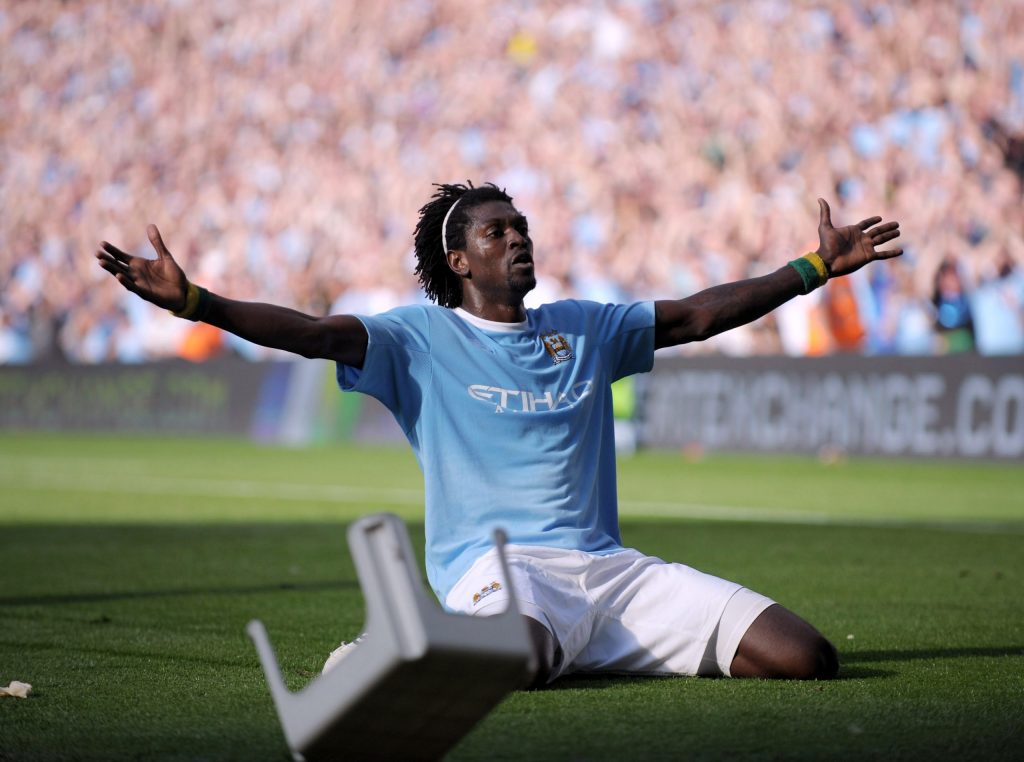 27. Emmanuel Adebayor
That iconic celebration after scoring for Manchester City against Arsenal will go down as Emmanuel Adebayor's most memorable Premier League moment. The Togolese international spent 10 successful years in the Premier League and turned himself into one of the best strikers around after being fairly unknown with Monaco. He fell three short of three figures in 242 games.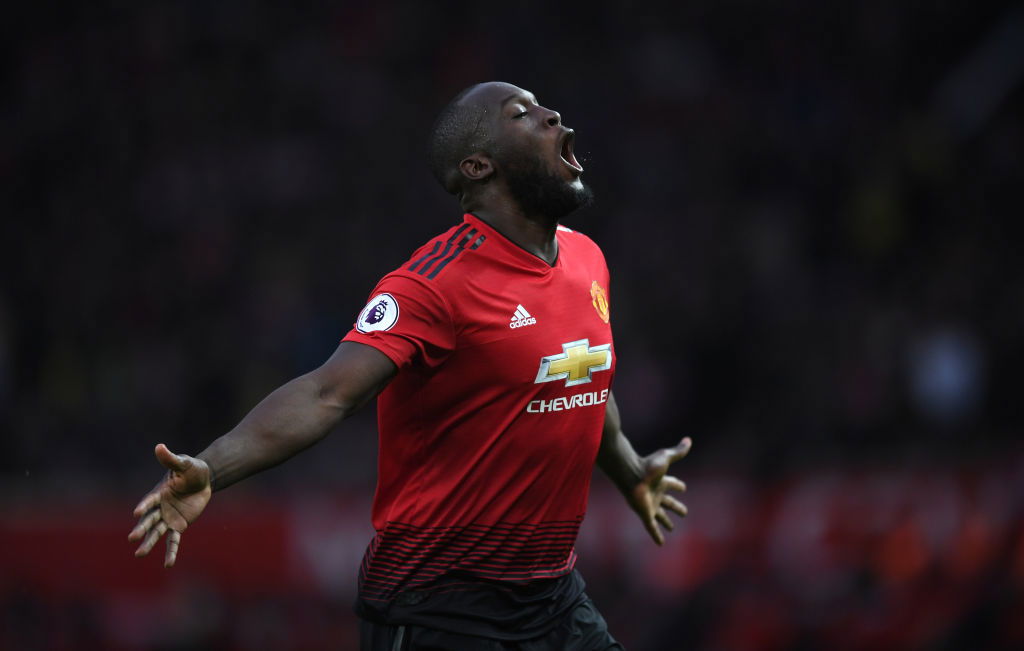 26. Romelu Lukaku
Romelu Lukaku has been at the centre of several big-money moves with various Premier League clubs, and his high price tag has led to plenty of criticism over the years. Now with Inter Milan, Lukaku scored 10 or more goals in seven consecutive seasons in England, proving he was one of the best strikers during that period.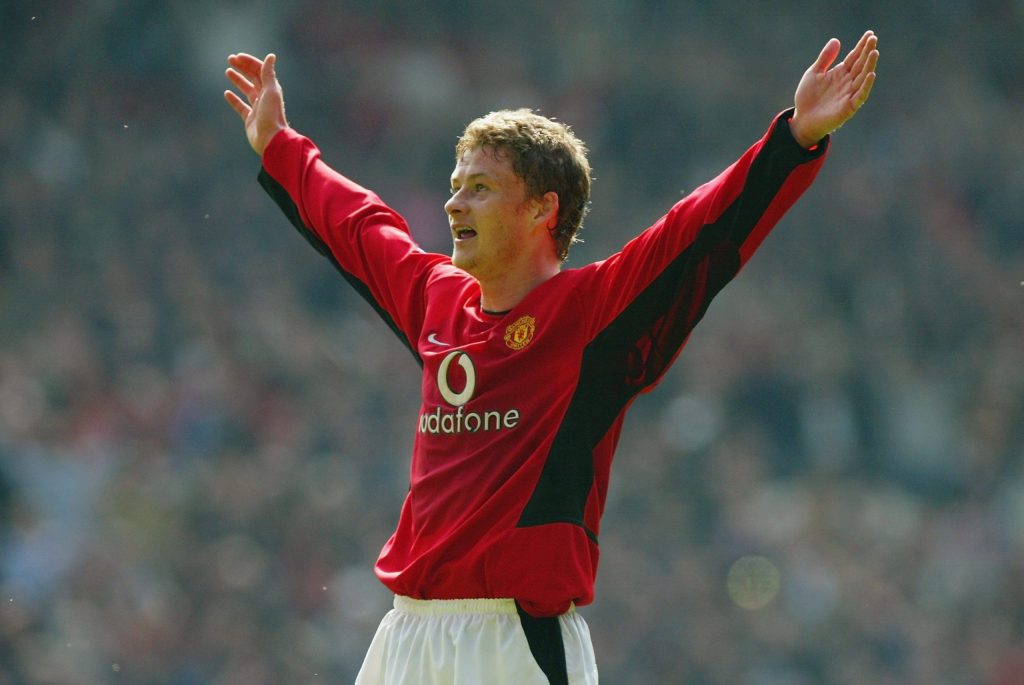 25. Ole Gunnar Solskjaer
Now Manchester United boss, Ole Gunnar Solskjaer was known as a super-sub at Old Trafford, however, the majority of his 91 Premier League goals actually came as a starter. The Norwegian's £1.6m move to England in 1996 is one of the best bargains of the Premier League era!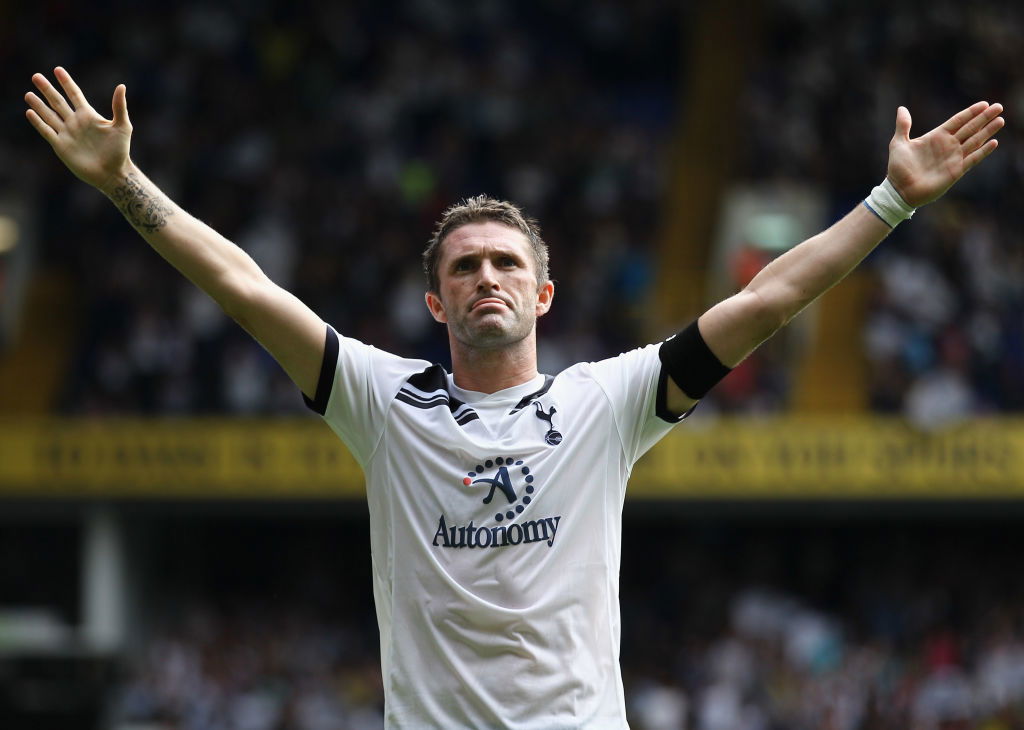 24. Robbie Keane
To be honest, we reckon Robbie Keane could still do a job in the Premier League now! The Irishman seemed to get better and better with age, with the majority of his 126 league strikes coming during two stints with Tottenham.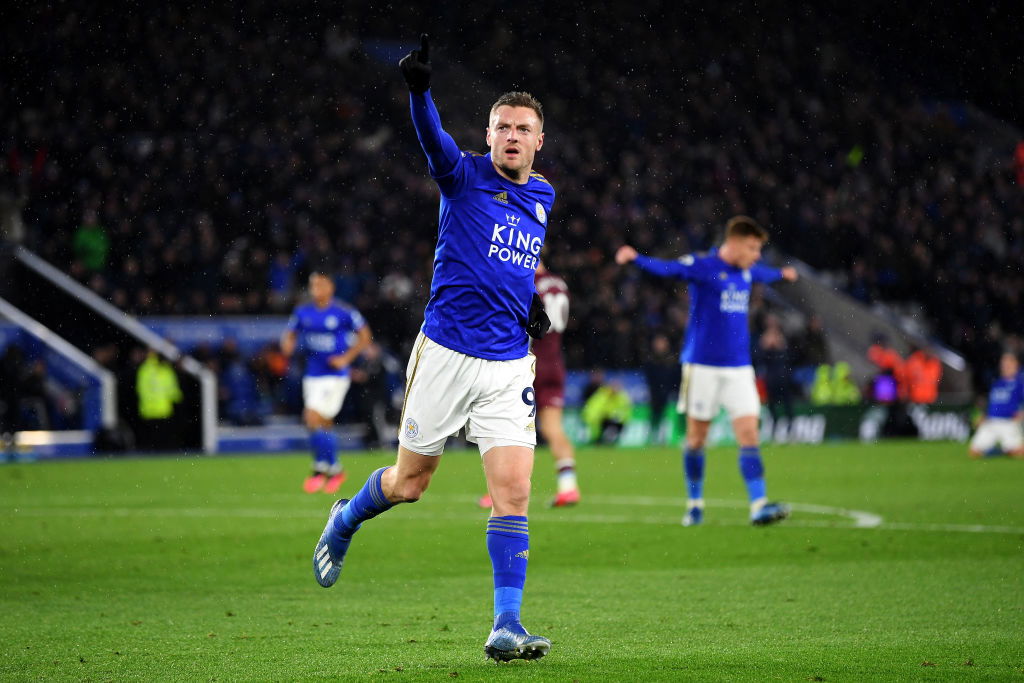 23. Jamie Vardy
The recent virus outbreak couldn't have come at a worse time for Jamie Vardy, who was enjoying a brilliant individual campaign with Leicester City. He's got 22 league goals this season and is now a member of the league's 100 club – not bad for a player who was with Fleetwood Town eight years ago!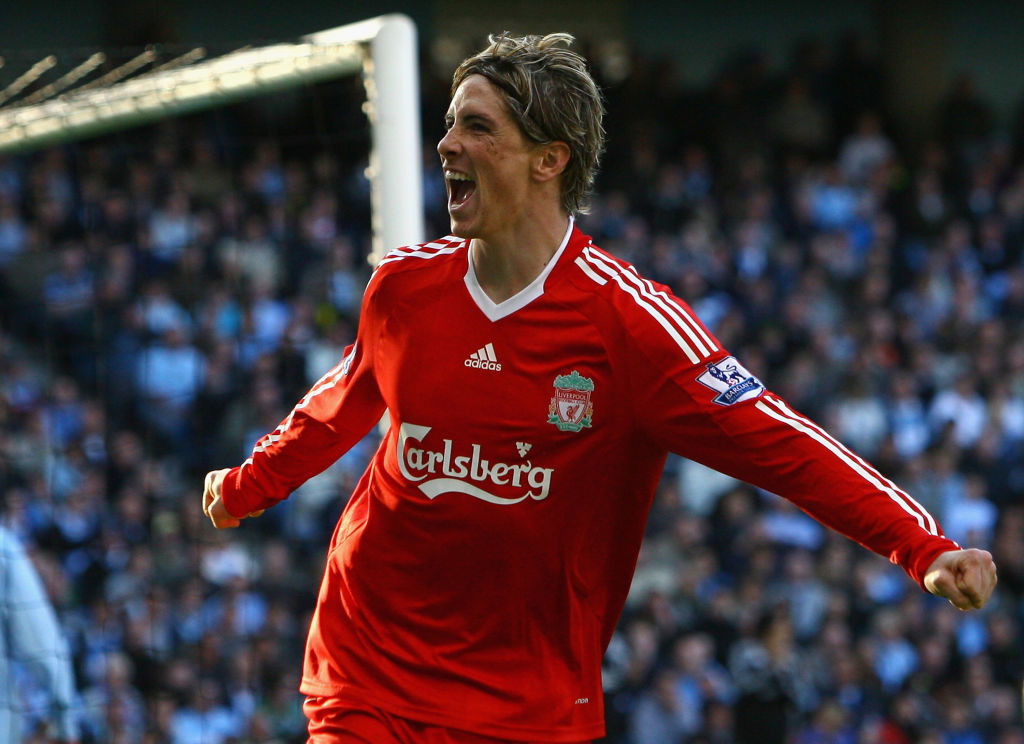 22. Fernando Torres
Fernando Torres' time at Chelsea didn't really work out, but he's on this list due to his electric four-year stint with Liverpool. The Reds took a £26.5m gamble on the Spaniard, and it only took a few performances to realise that it would be one that would pay off. He made some of the best top-flight defenders look silly and made playing on the last man his trademark.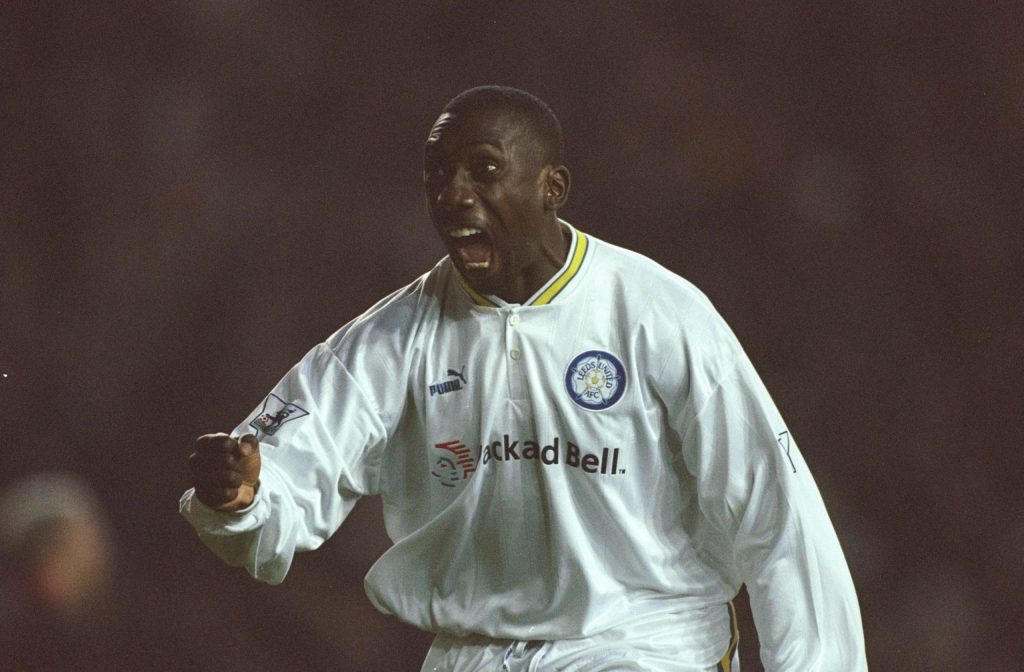 21. Jimmy Floyd Hasselbaink
Jimmy Floyd Hasselbaink made any team he joined a better one, and he took to Premier League life with ease at Leeds United. Free-kicks, penalties, long-range efforts, ability with both feet, it's no surprise that Hasselbaink ended on 127 goals in just 288 appearances, winning two Golden Boot awards in the process.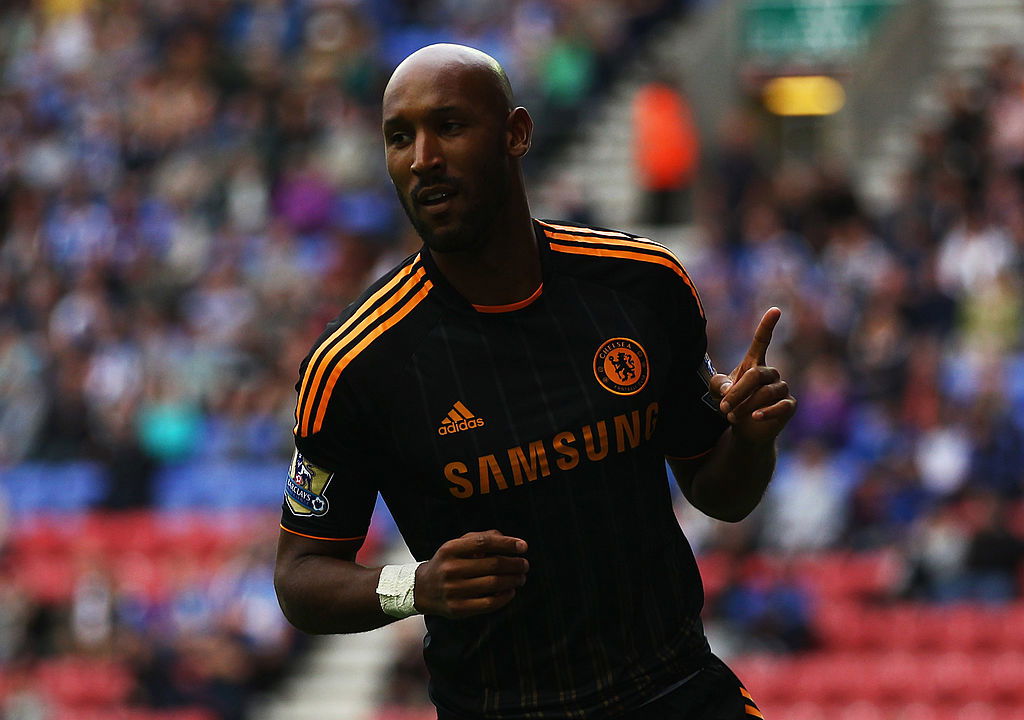 20. Nicolas Anelka
Nicolas Anelka played for six different Premier League clubs, including four of the 'Big Six'. The Frenchman netted 125 goals in 364 league appearances and got his hands on the Premier League in his first full season in England with Arsenal. His pace, athleticism and ability to score any kind of goal were his best attributes.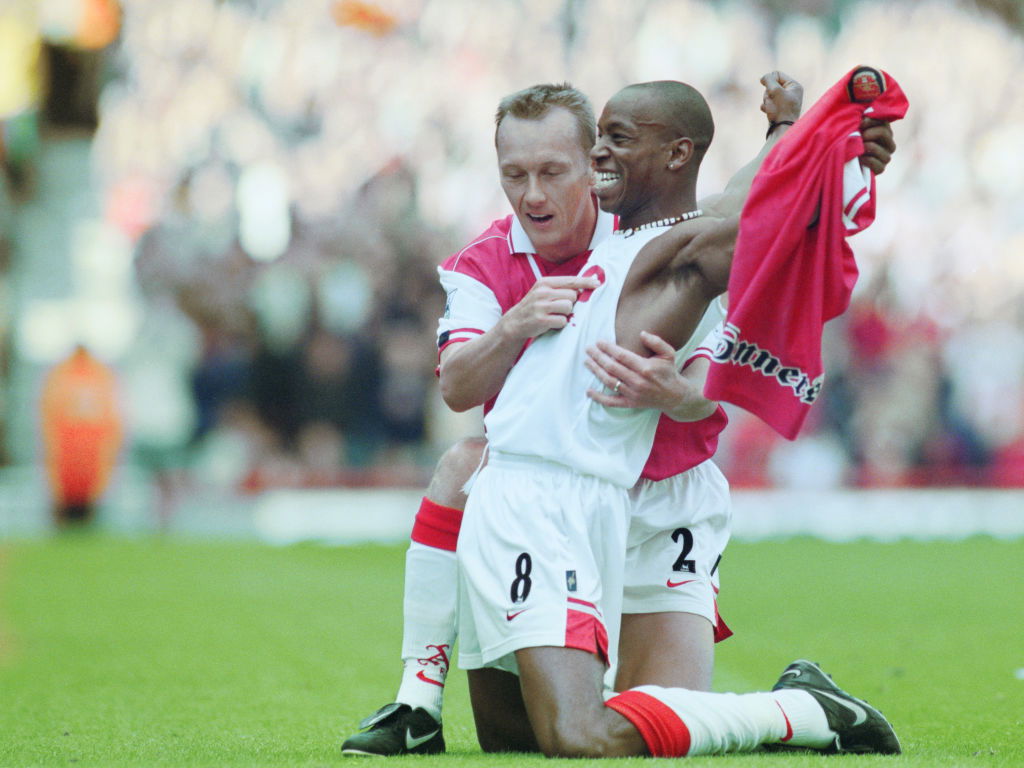 19. Ian Wright
The younger generation will know Ian Wright for his time in the jungle last year and as a pundit, but he was one of the deadliest strikers around during the '90s. Wright won the Premier League with Arsenal in 1998 and ended with 118 top-flight goals to his name.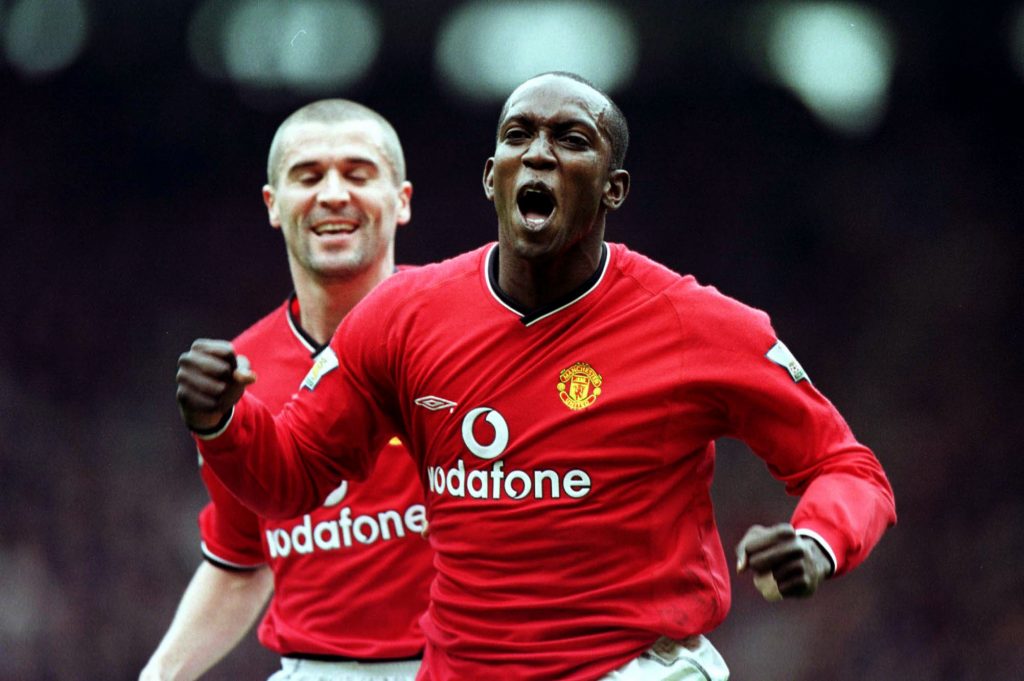 18. Dwight Yorke
Dwight Yorke played for five different Premier League clubs during his 20-year career, with his most successful stint coming at Manchester United. He formed a formidable partnership with Andy Cole and won three titles with the Red Devils. Capable of scoring with both feet and his head, Yorke cemented his place as a top-flight legend with 173 goal involvements.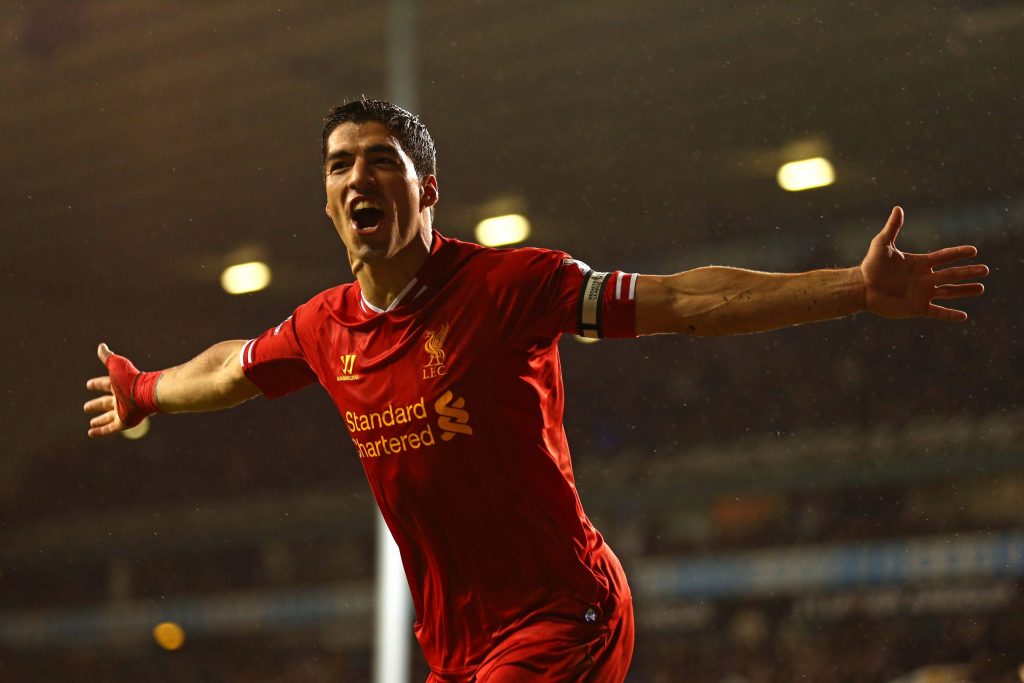 17. Luis Suarez
Luis Suarez managed an astonishing 54 goals in two seasons for Liverpool, and that spell came as a real shock following his first relatively average campaign at Anfield. The Uruguayan was never out of the headlines for both the right and wrong reasons, but he was unplayable under Brendan Rodgers as the Reds fell just short of a first Premier League title in 2014.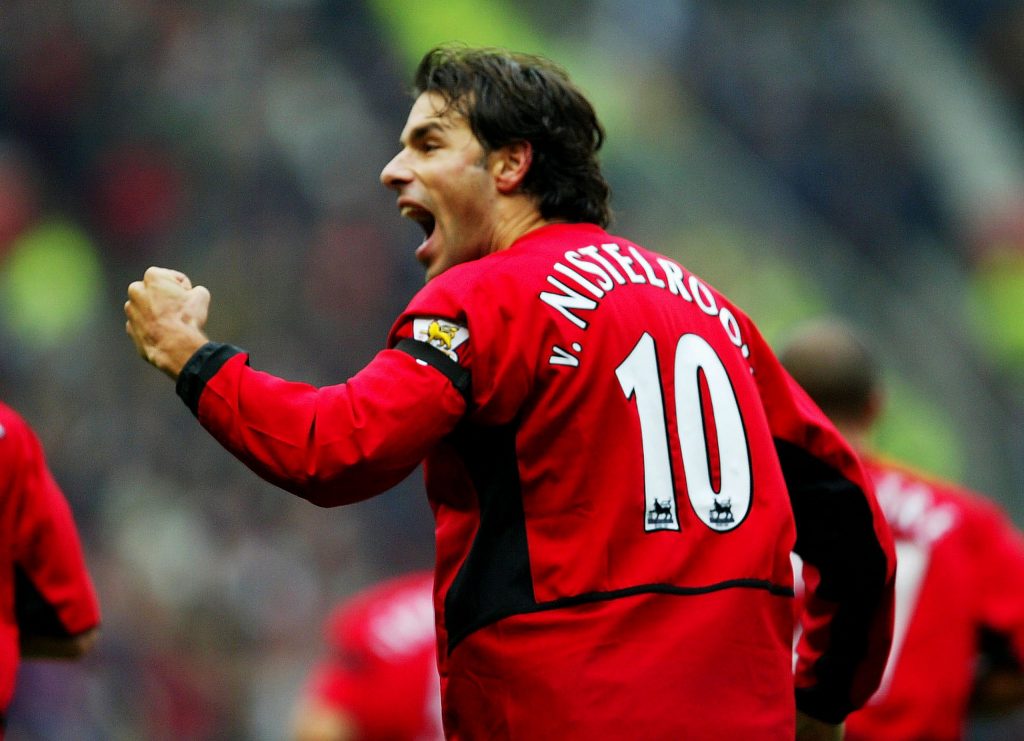 16. Ruud van Nistelrooy
Ruud van Nistelrooy scored 20 or more league goals in four of his five seasons with Manchester United, however, the Dutch forward only won one Premier League title. His games per goal ratio was excellent, scoring 95 times in 150 appearances.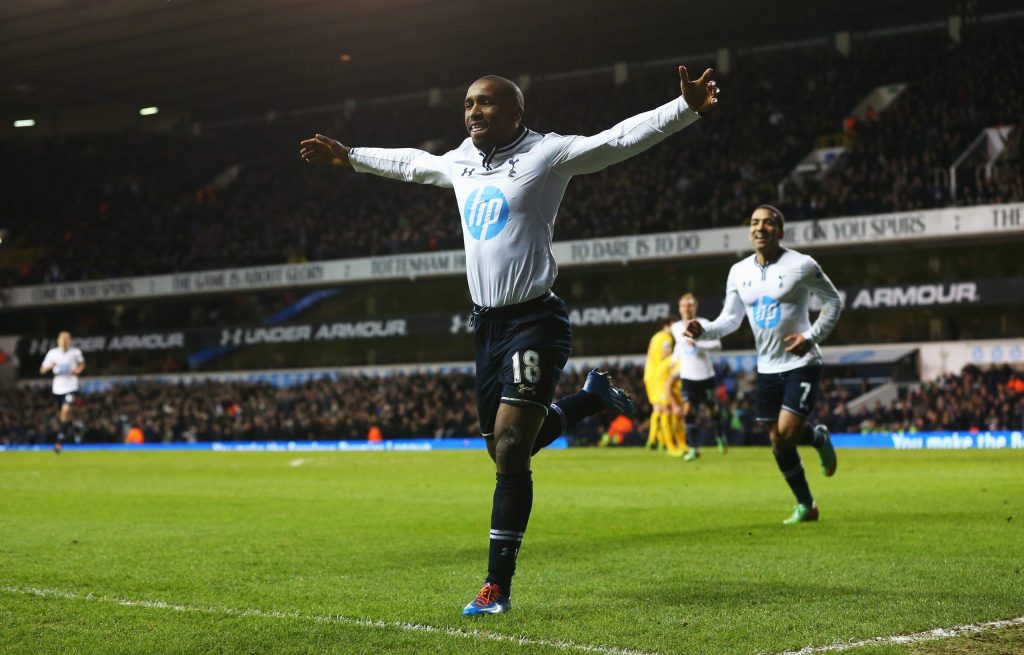 15. Jermain Defoe
Give Jermain Defoe a chance in front of goal and he'd bury it, even now at the age of 37! He scored the majority of his 162 Premier League goals with Tottenham and is now plying his trade under Steven Gerrard at Rangers.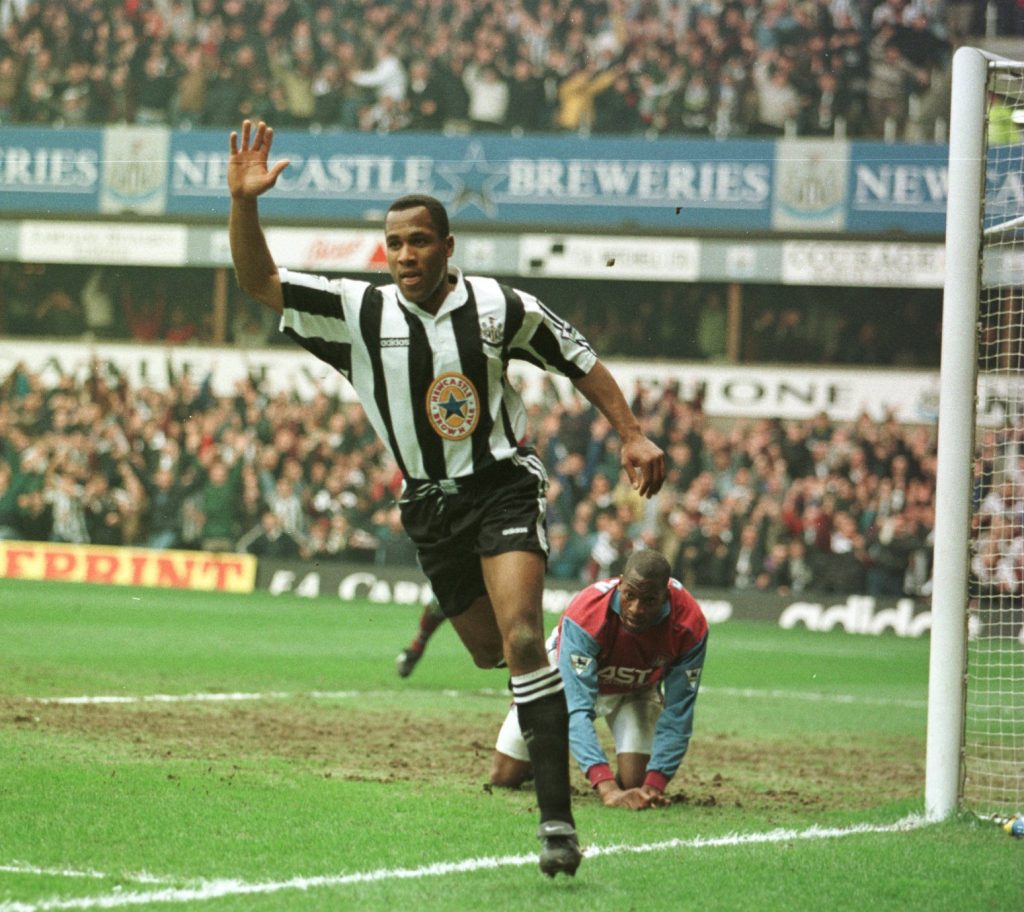 14. Les Ferdinand
QPR had one of the best strikers during the first few seasons of the Premier League in Les Ferdinand. The powerful forward enjoyed his best top-flight years at Newcastle United, and following stints with Tottenham, West Ham, Leicester City and Bolton Wanderers, ended one short of 150 top-flight strikes.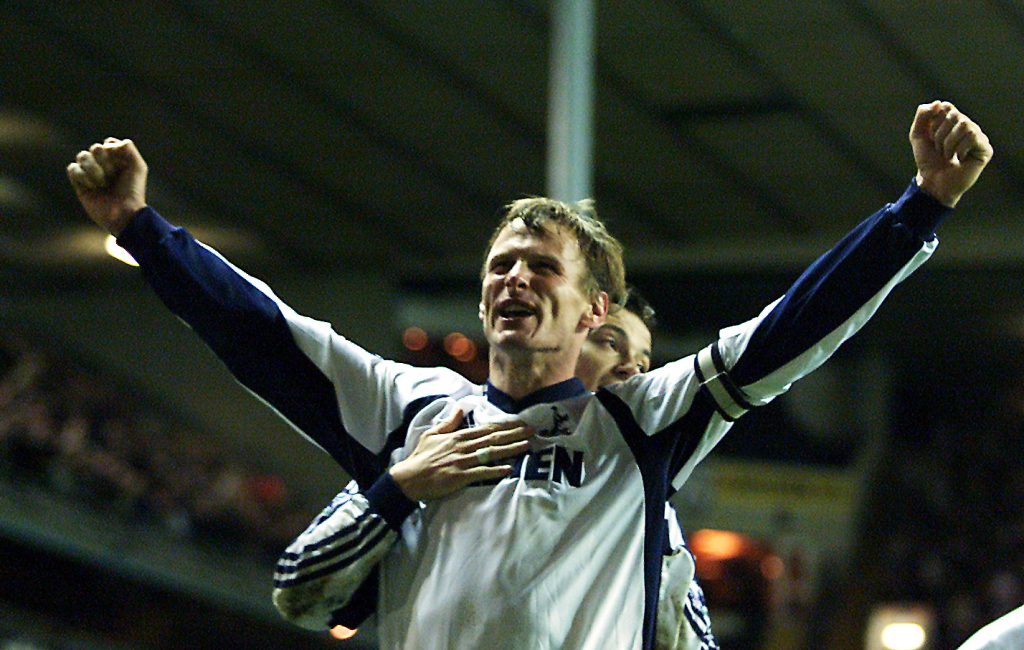 13. Teddy Sheringham
Is it just us, or was Teddy Sheringham in his 30's during his entire career? His best form as a Premier League player came in that age bracket, as did a large proportion of his 146 goals. He won three titles with Manchester United in as many years and also bagged plenty for Spurs during two White Hart Lane stints.
12. Robbie Fowler
Robbie Fowler netted 163 times in the Premier League for four different clubs, and really, he would've had more if it wasn't for various injuries. Most of his goals came for Liverpool, and Fowler is now in management down under with Brisbane Roar.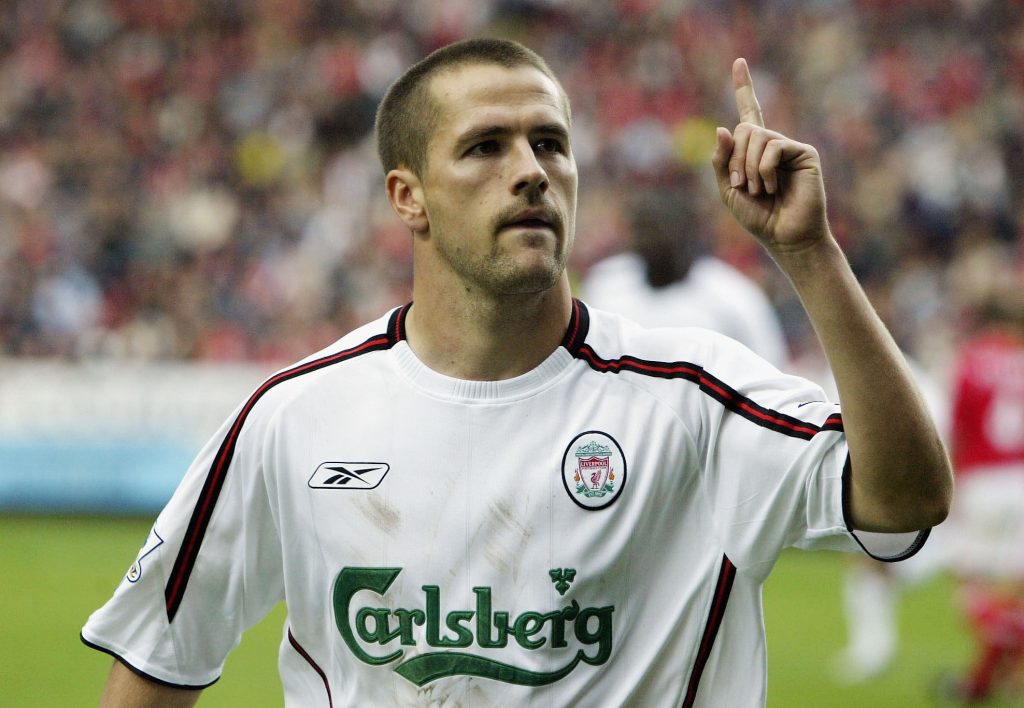 11. Michael Owen
It's crazy to think that Michael Owen didn't score more than 150 Premier League goals, especially considering that he won two Golden Boot awards before even turning 20! Liverpool, Newcastle United, Manchester United and Stoke City all benefitted from one of the best English strikers the Premier League has ever seen, but ultimately, injuries in the latter stages of his career prevented him from scoring more.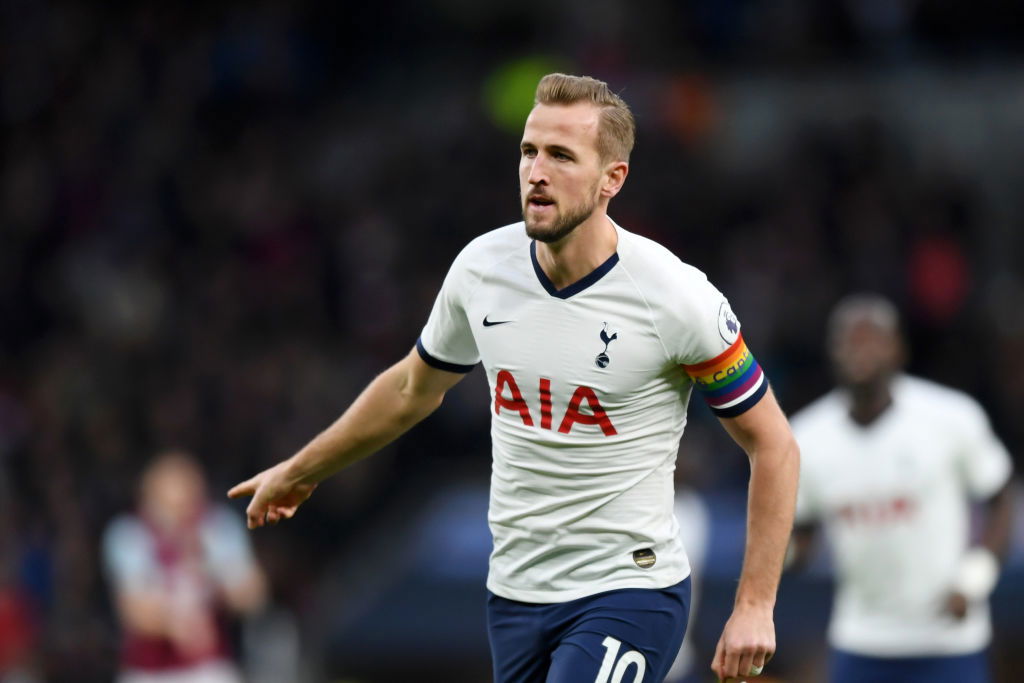 10. Harry Kane
Harry Kane makes our top 10, even though he is yet to win any silverware with Tottenham. The striker has 138 goals in just over 200 Premier League appearances, and if he can stay fit, looks like he'll definitely continue to climb the all-time scoring charts and cement his place as a Premier League legend.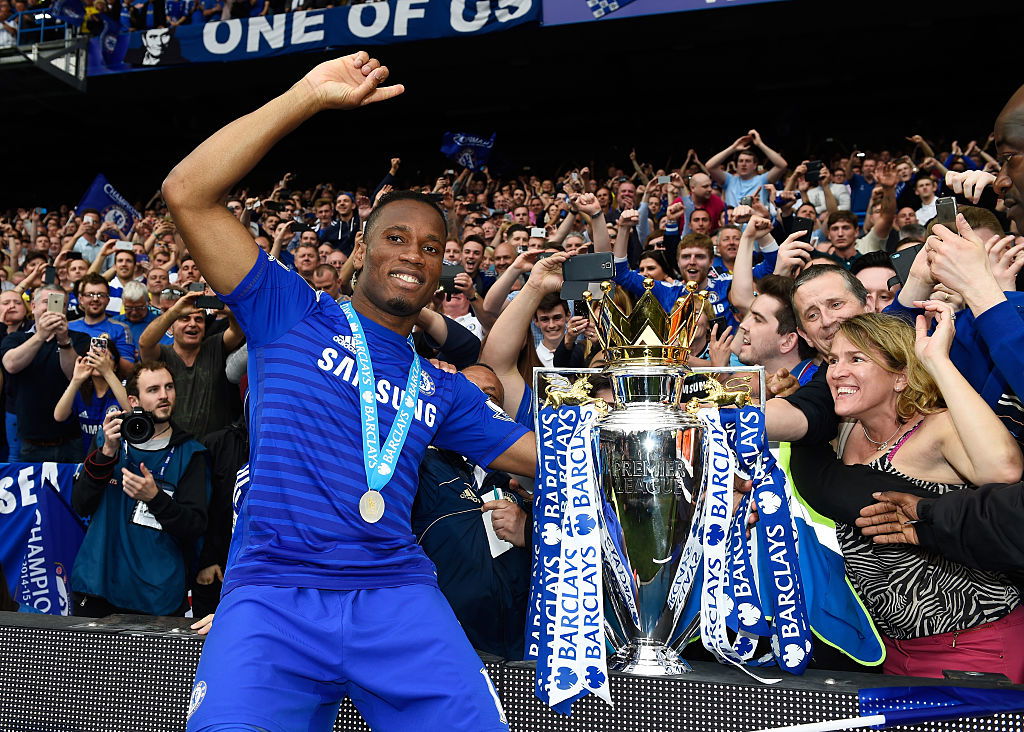 9. Didier Drogba
Chelsea's decision to make Didier Drogba their club-record signing back in 2004 is probably one of the best calls in the club's history. The Ivorian was a man for the big occasion and won four Premier League titles at Stamford Bridge, scoring 104 goals during that time. If it wasn't for Drogba, then Roman Abramovich's takeover probably wouldn't have been as successful as it has!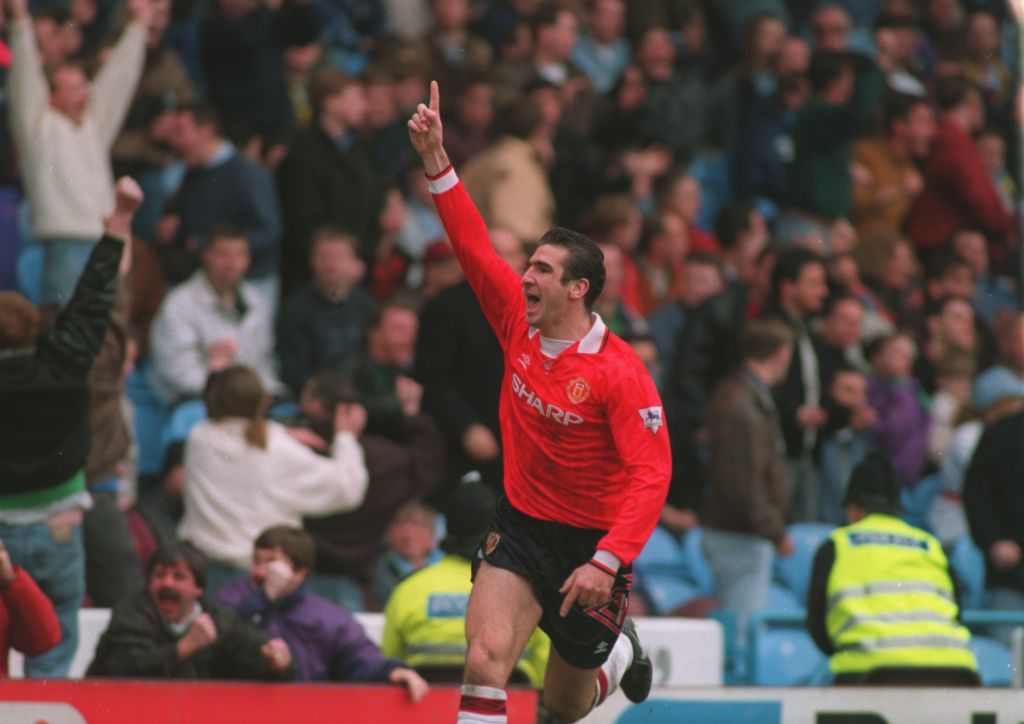 8. Eric Cantona
Eric Cantona's stay in the Premier League only lasted six years, but they were six memorable years for anyone who loved football. The Frenchman, nicknamed 'The King' by Manchester United fans, could play anywhere on the pitch and ended his Premier League career with four titles and 70 goals in 156 games – not bad for £1.2m from rivals Leeds United!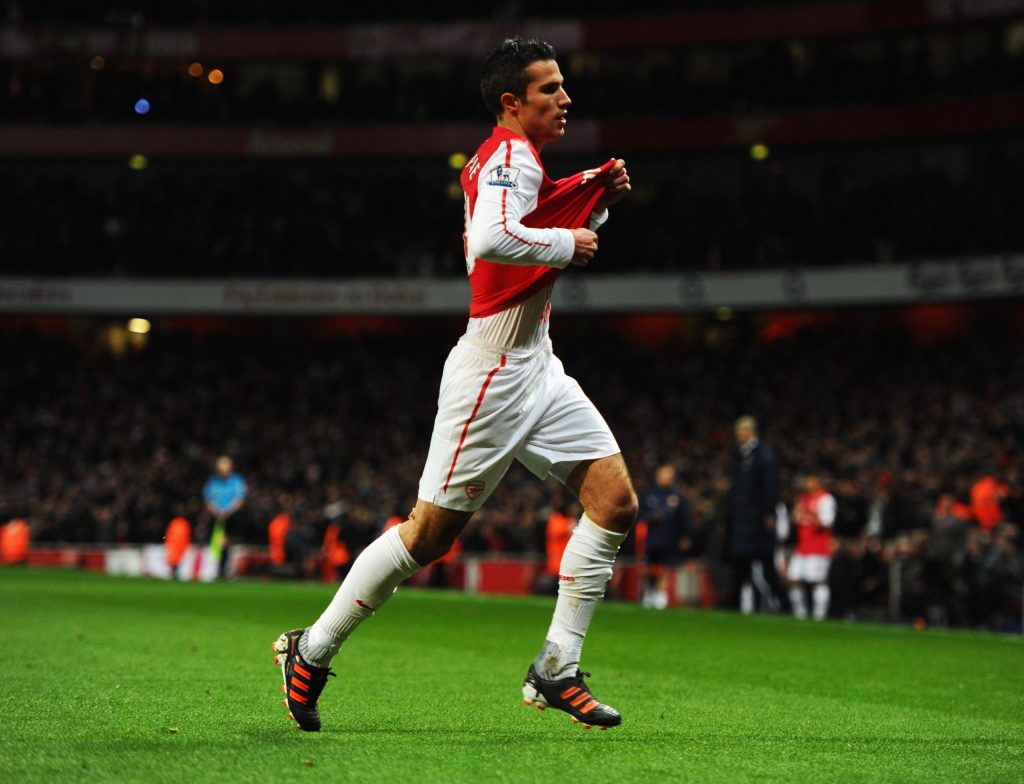 7. Robin van Persie
Arsenal paid just £2.75m for Robin van Persie in 2004, and that proved to be one of the best bargains of the Premier League era! The Dutch forward became a star in north London, however, his move to Manchester United tarnished his reputation in the capital. In total, he scored 144 goals and provided 53 assists in 280 appearances and is arguably the best left-footed attacker to ever grace the Premier League.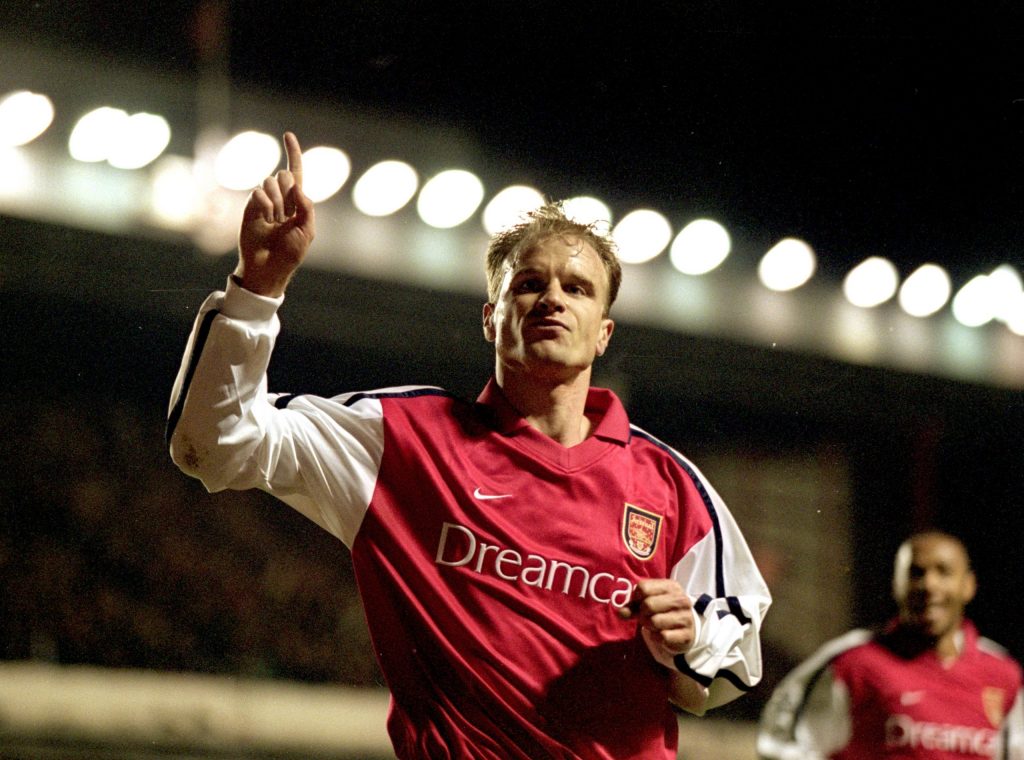 6. Dennis Bergkamp
Dennis Bergkamp provided more assists than he scored goals, and that tells you everything you need to know about the Arsenal legend! The Dutch forward spent 11 years at Highbury and played a key role in various sides under Arsene Wenger, winning three titles. That goal against Newcastle United in 2002 has gone down in history.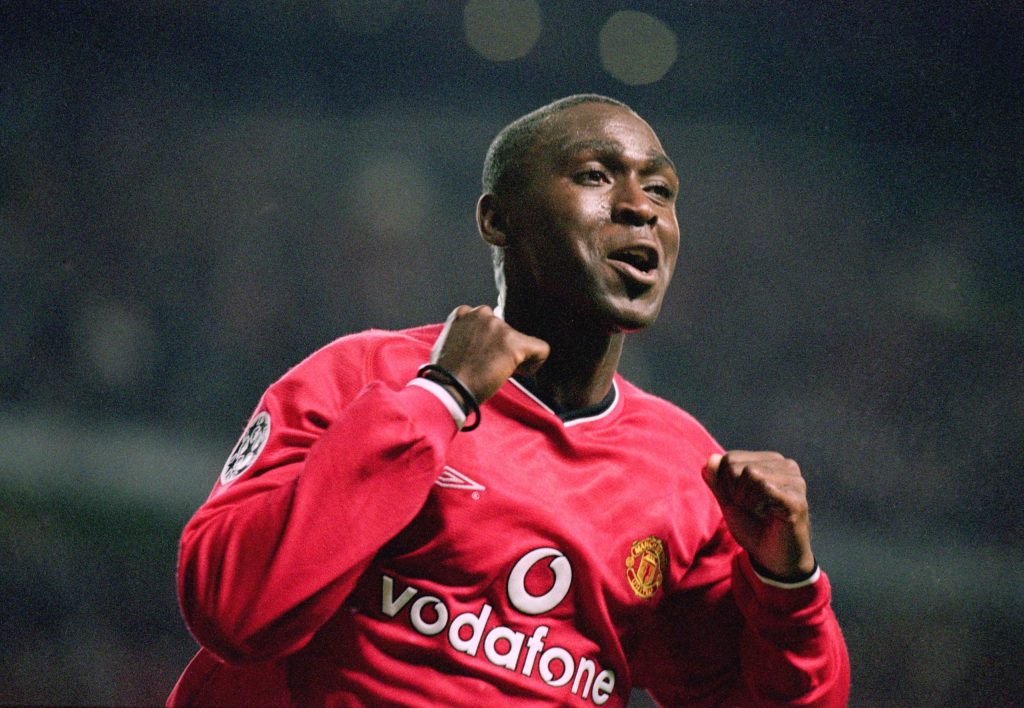 5. Andy Cole
Andy Cole was one of the most prolific goalscorers during the first 10 years of the Premier League, with Newcastle United and Manchester United getting the best out of the forward. He won trophies galore at Old Trafford – but his best individual haul came at St James' Park, scoring 34 goals during the 1993/94 campaign.
4. Sergio Aguero
Manchester City's £36m move for Sergio Aguero in 2011 seemed like a huge risk at the time, but the Argentine has proven to be worth every penny at the Etihad and more over the last nine years! He's now the highest-scoring foreign player in Premier League history on 180 goals, and at the age of 31, he'll have the 200 mark in the back of his mind. That title-winning goal against QPR in 2012 has gone down as the most dramatic moment in top-flight history.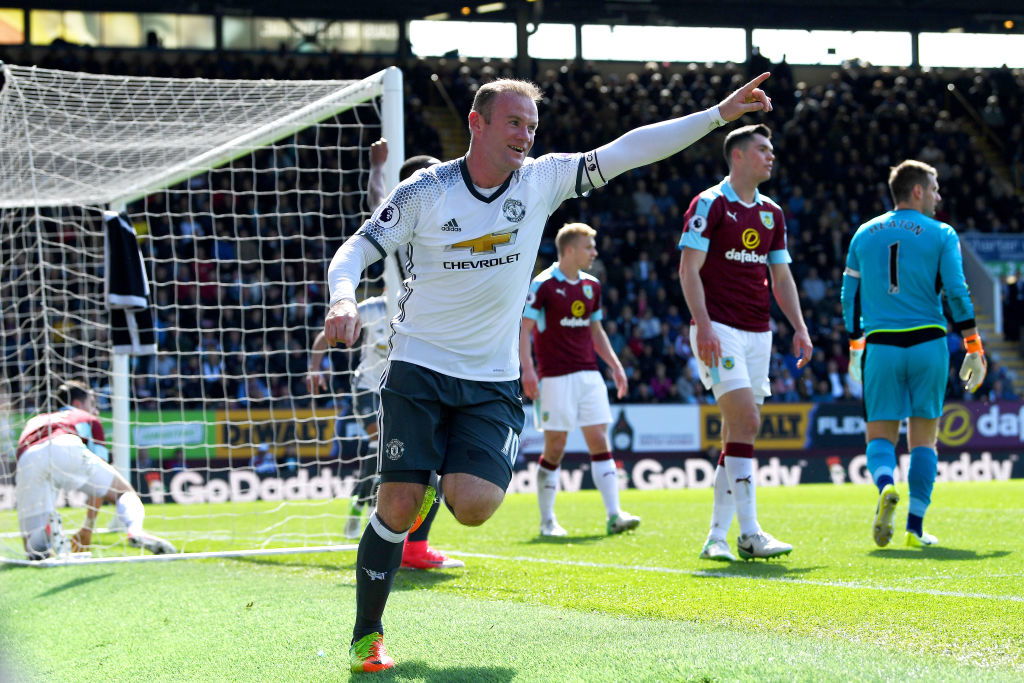 3. Wayne Rooney
Many probably didn't expect Wayne Rooney to become an England and Premier League legend following his first league goal for Everton as a 16-year-old in 2002, but that's exactly what happened! He moved to Manchester United two years on from that moment and went on to become United's all-time top scorer. He won five league titles and is one of two players to score over 200 goals in the Premier League era.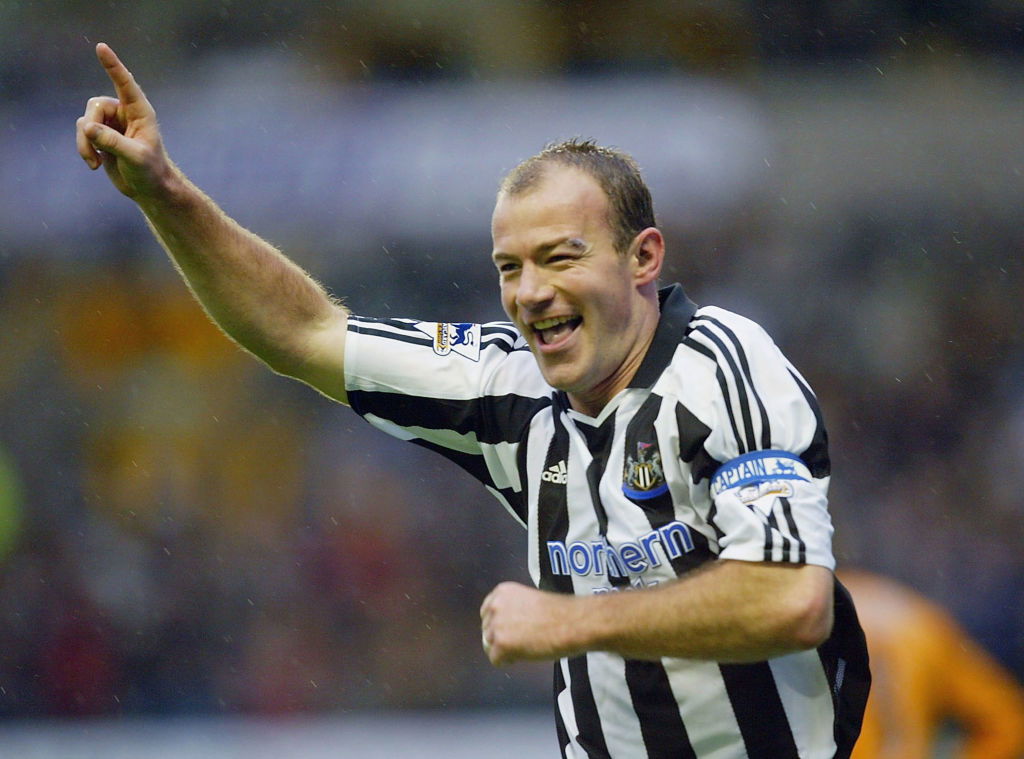 2. Alan Shearer
Alan Shearer's Premier League goal haul will probably never be beaten, but we've only ranked him as runner-up in our top 50. He scored all kinds of goals for Blackburn Rovers and Newcastle United, winning his only league title with Rovers in 1995. Shearer did win three Golden Boot awards during his 14-year Premier League career, finishing on 260 goals in 441 appearances.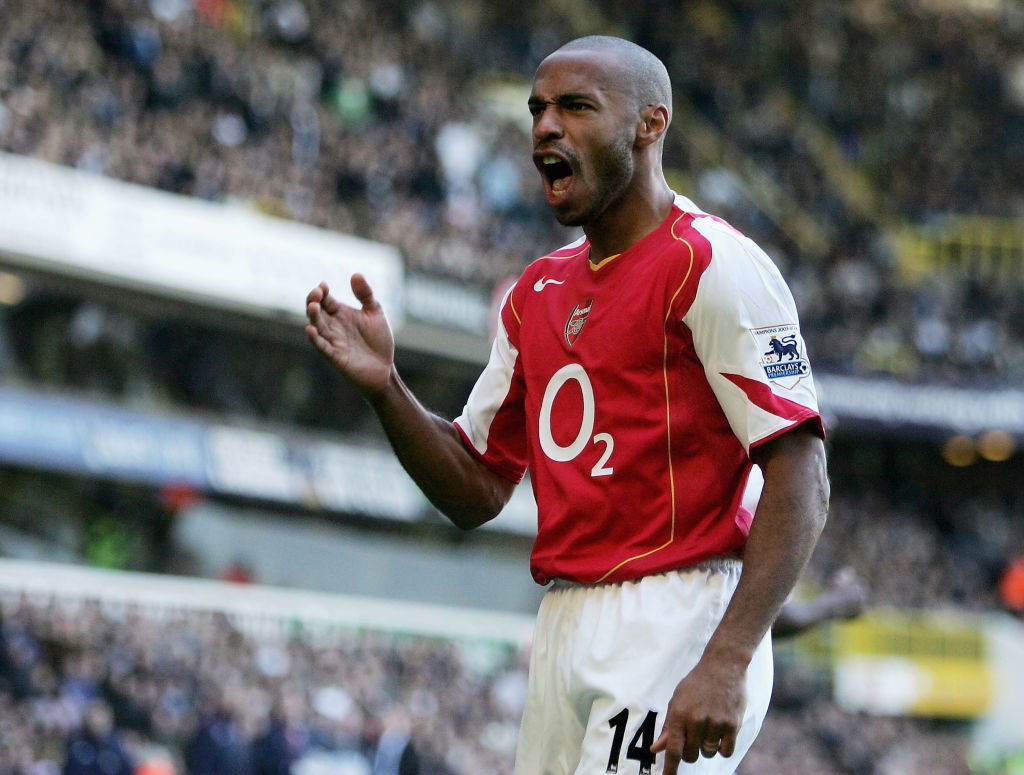 1. Thierry Henry
Top of our rankings is Arsenal icon Thierry Henry. Shearer may be the best goalscorer in Premier League history, but there's no denying the fact that Henry is the best all-round forward the Premier League has ever seen. The Frenchman transformed into one of the best forwards in the world under Arsene Wenger and ended on 175 goals in just 258 appearances!
---