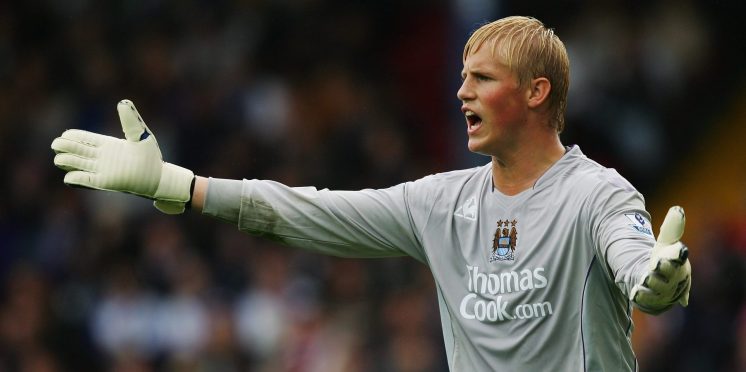 He played for them? The players you forgot played for these Premier League clubs
Thousands of players have played in the Premier League since it first began in 1992, with some remembered more than others. Everyone will know that Steven Gerrard played for Liverpool, that David Beckham played for Manchester United and so on, but for every star, there will be a player who many will have forgotten played in the top flight for certain clubs. We've taken a trip down memory lane to pick out some of them.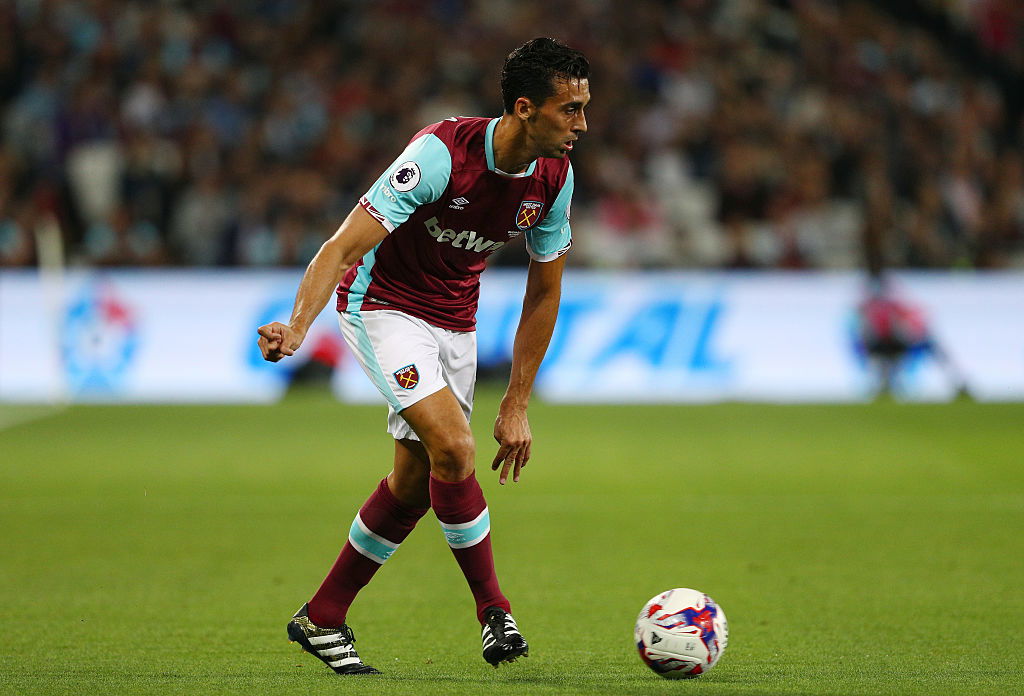 Alvaro Arbeloa – West Ham
A two-time Champions League winner, two-time European Championships winner and a World Cup winner. Alvaro Arbeloa did it all during his career but he decided to end it with a bizarre short spell with West Ham during the 2016/17 season. Four appearances, including one against Accrington Stanley, probably wasn't how the full-back imagined his Hammers spell would go!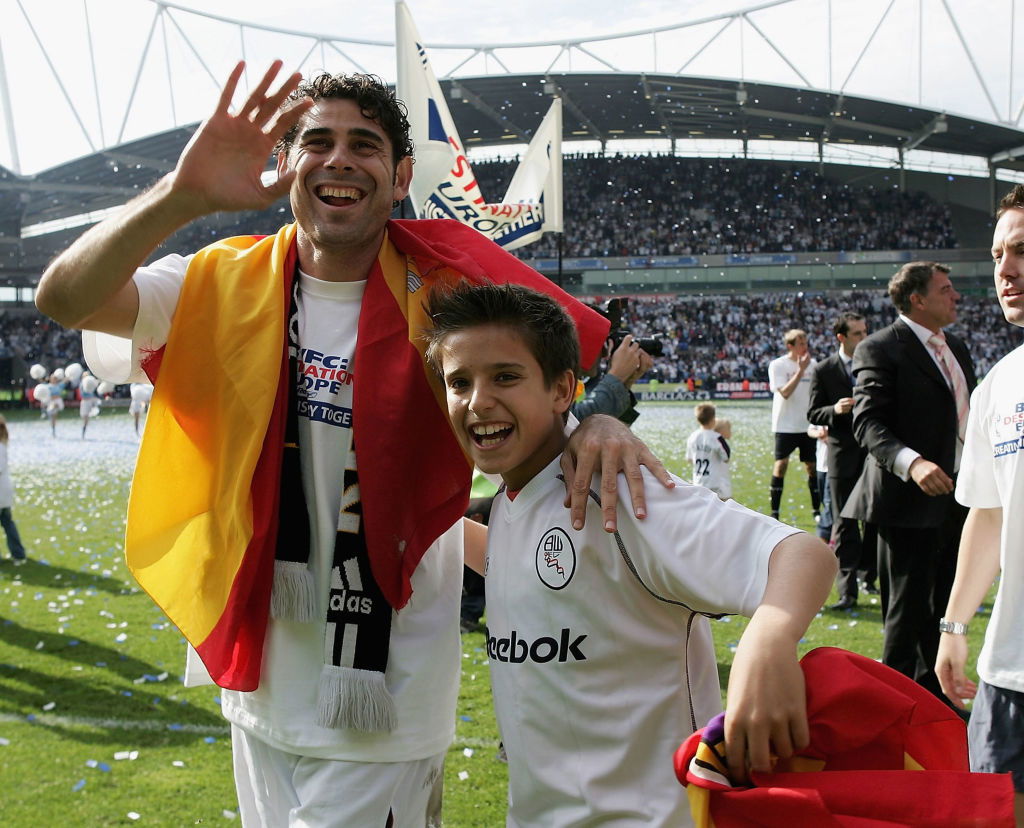 Fernando Hierro – Bolton Wanderers
One of the most elegant central defenders of all time played for Bolton Wanderers! Fernando Hierro will be remembered for his time at Real Madrid, but the Spaniard ended his time as a player with a short stint at the Reebok under Big Sam!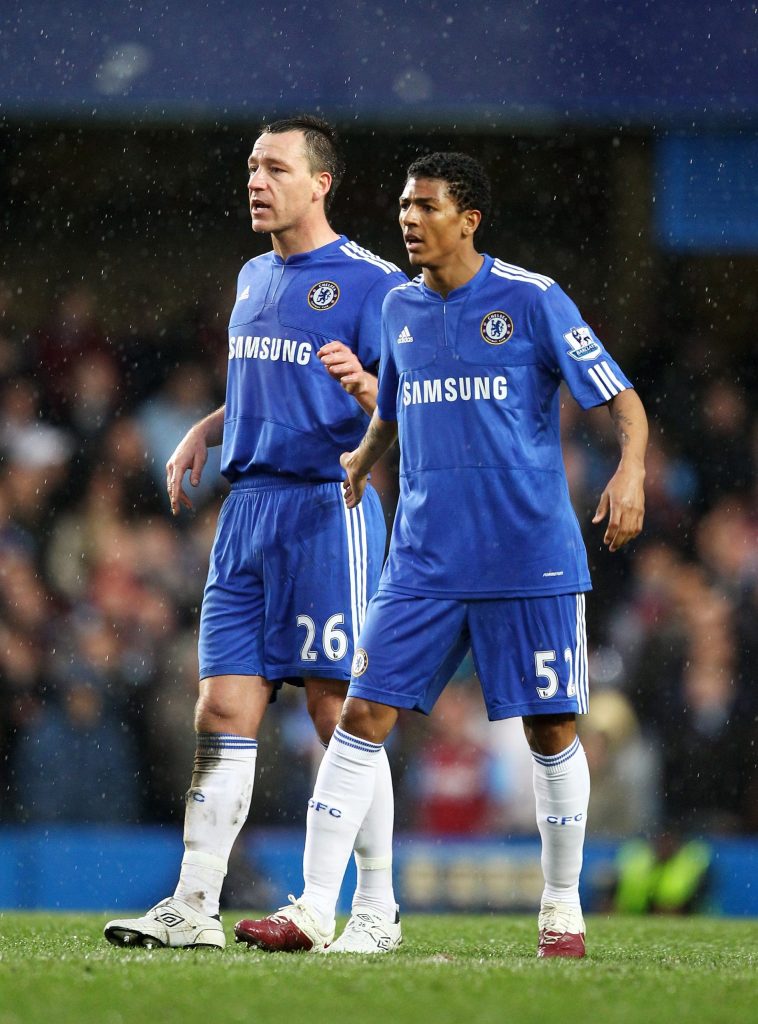 Patrick van Aanholt – Chelsea
Patrick van Aanholt has spent the last six years with Sunderland and Crystal Palace, and during that time, he's become one of the most reliable left-backs in the Premier League. Many will be surprised to learn that he actually started his career with Chelsea and made a handful of top-flight appearances for the Blues in between various loan spells away from Stamford Bridge.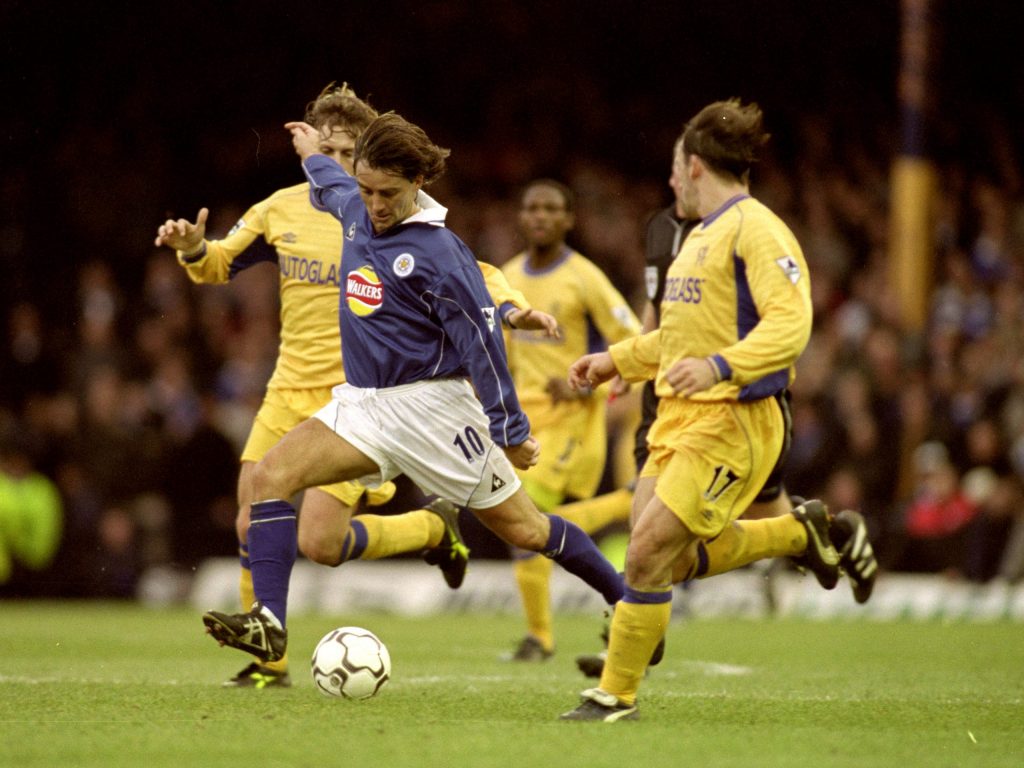 Roberto Mancini – Leicester City
The younger generation will likely remember Roberto Mancini in England as Manchester City boss, but the older supporters might remember the Italian as a player. Even the most die-hard English football fan would probably have forgotten that Mancini spent a short time on loan with Leicester City in 2001, making five appearances at the age of 36.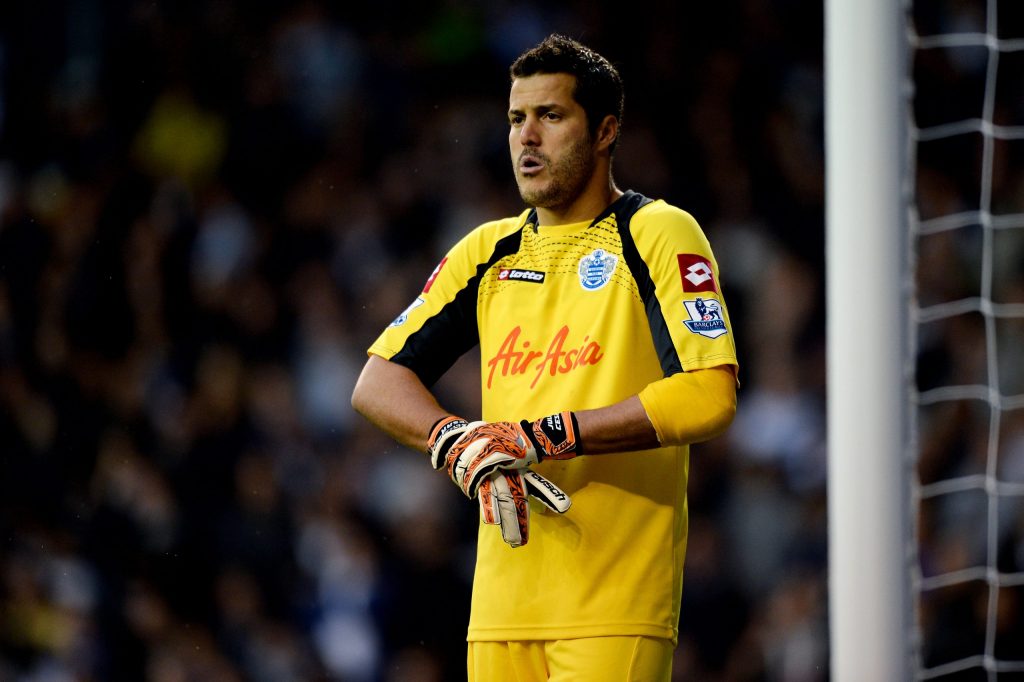 Julio Cesar – QPR
Surely not? Yep, Julio Cesar actually joined QPR after ending his seven-year association with Inter Milan! He was a regular at Loftus Road during his 12-month stay but couldn't prevent the club being relegated to the Championship.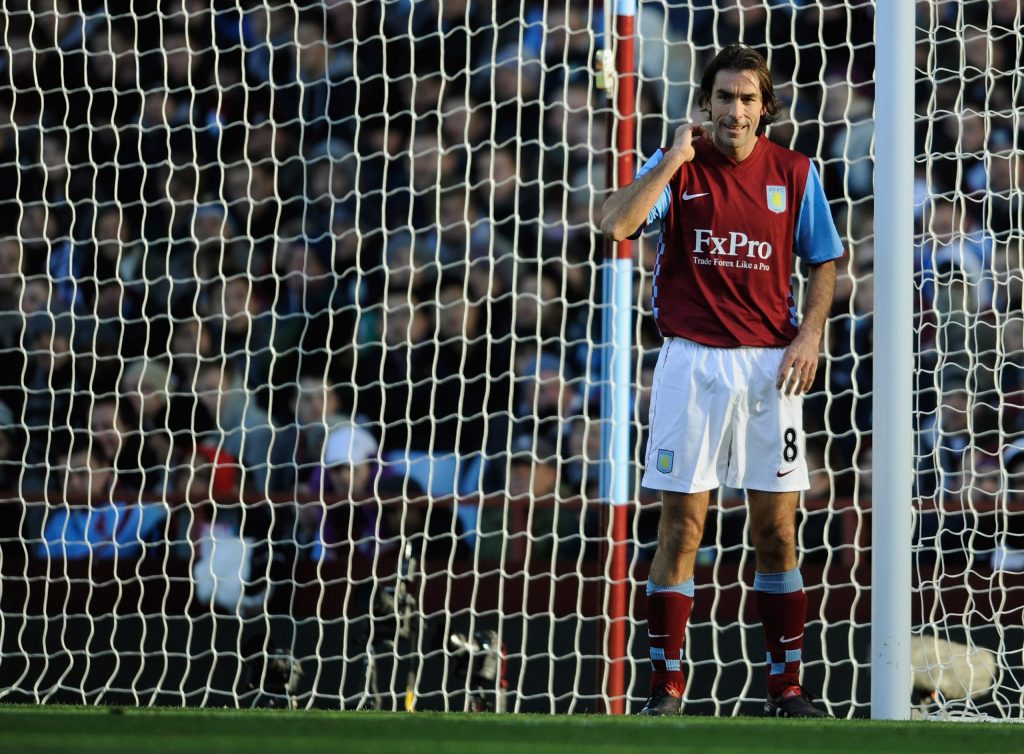 Robert Pires – Aston Villa
Robert Pires was an invincible with Arsenal and a Gunners legend. But the Frenchman at Villa Park? Yep, that happened! Gerard Houllier managed to lure his fellow countryman to Villa Park in 2010 at the age of 37, but his best days were well behind him by that point.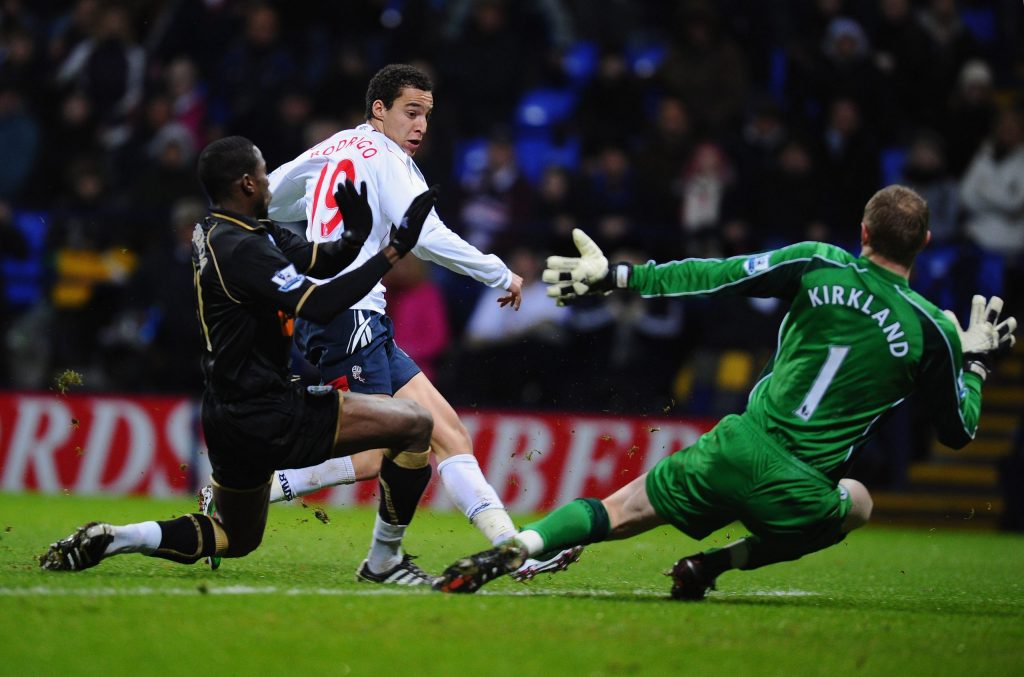 Rodrigo – Bolton Wanderers
Rodrigo has been one of the most exciting strikers in La Liga over the past five years with Valencia, and some will have no recollection of the forward playing in the Premier League. He was just 19 when he moved to Bolton Wanderers on loan, and he scored just once in 17 appearances in the top-flight.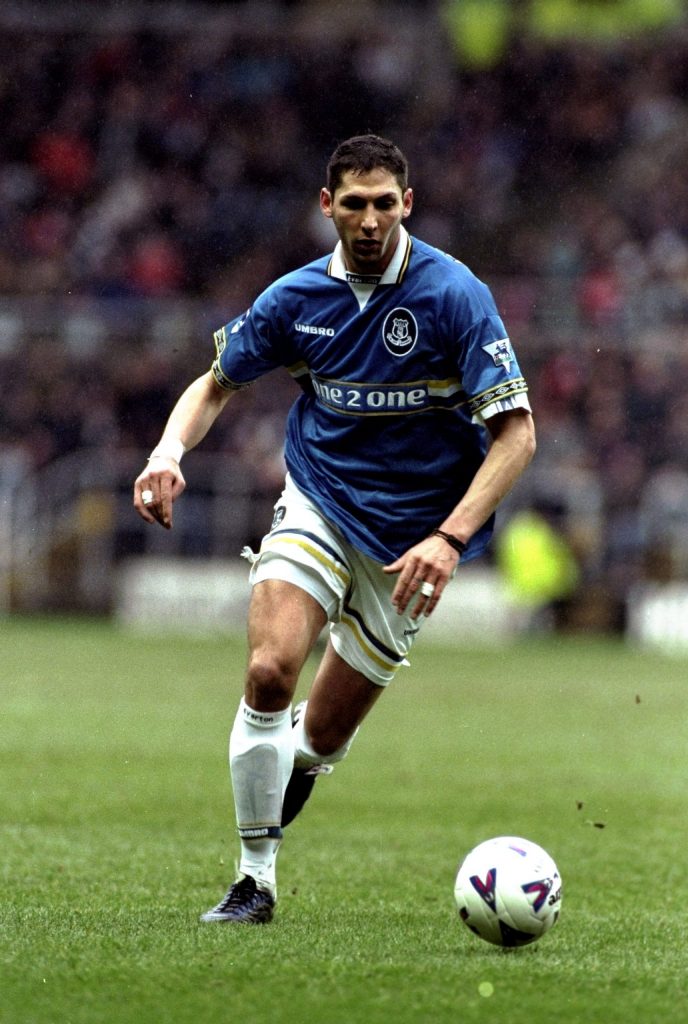 Marco Materazzi – Everton
Marco Materazzi has gone down as an Inter Milan legend and was part of the Italy side who won the 2006 World Cup. Prior to all that though, the defender was actually on the books at Everton, spending the 1998/99 season at Goodison Park. He'll be remembered on Merseyside for a string of poor displays, and three red cards were not ideal either!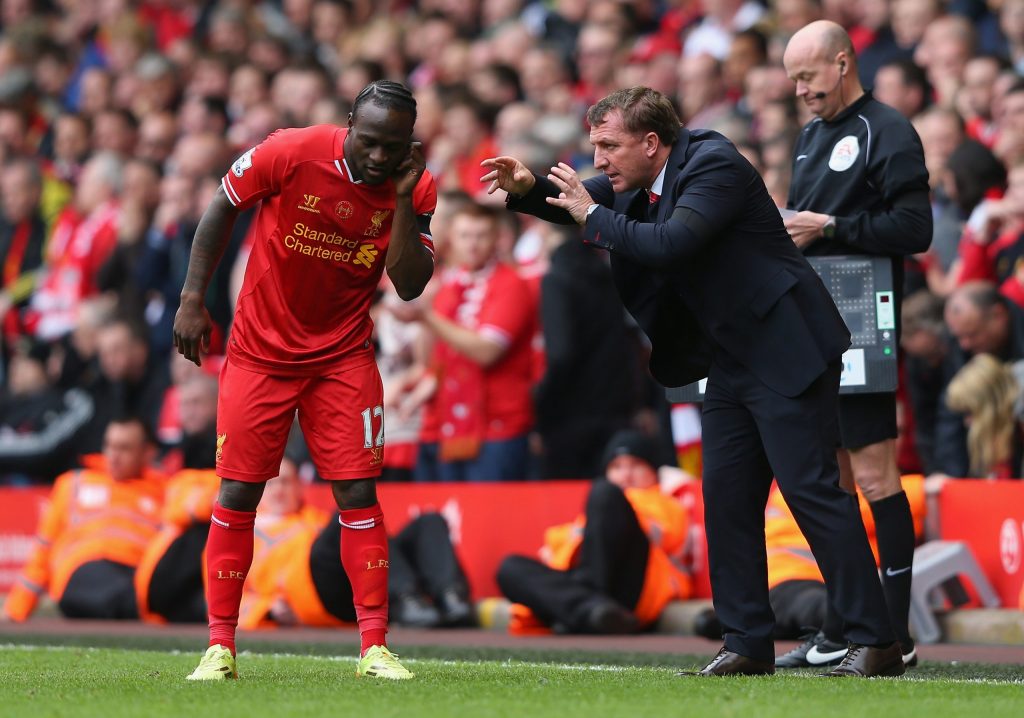 Victor Moses – Liverpool
Victor Moses has quite the CV, and many would've forgotten that he spent time on loan with Liverpool during the 2013/14 season. He made 22 appearances for the Reds and is now with Inter Milan.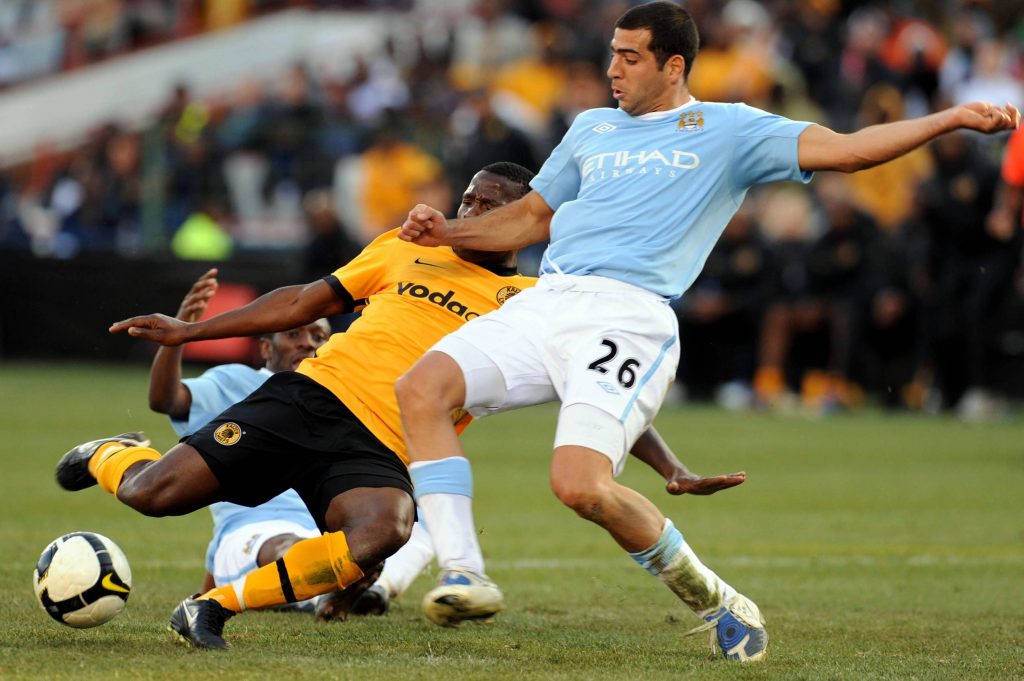 Tal Ben Haim – Manchester City
Manchester City fans are now used to being linked with some of the best players in the world, and no disrespect to Tal Ben Haim, but he wasn't one of the best when he moved to the club back in 2008. He represented eight different sides in England, but the less said about his £5m switch to City the better.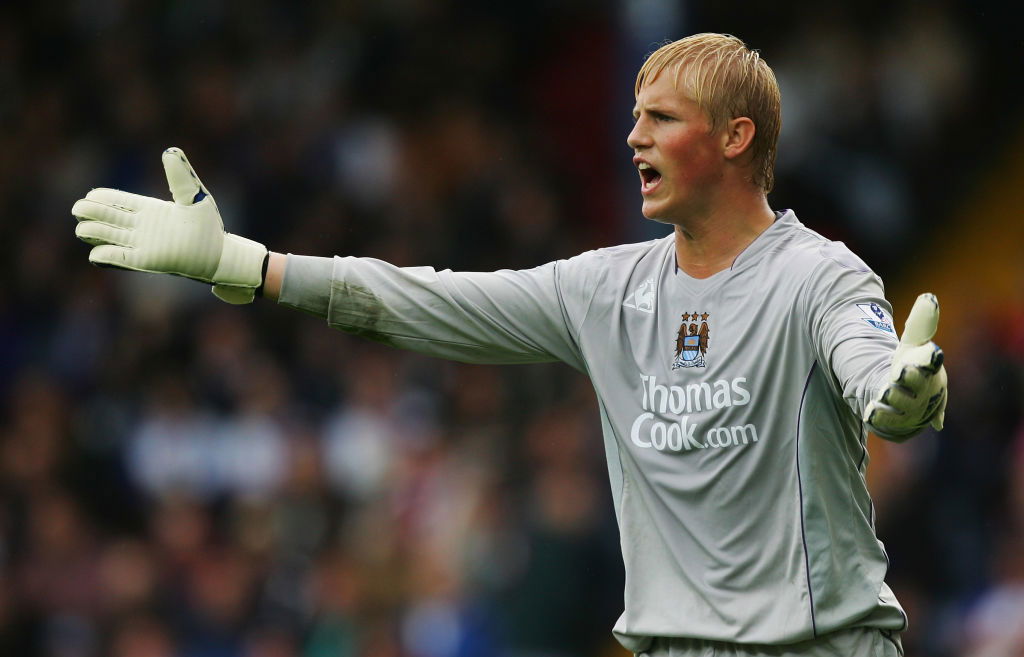 Kasper Schmeichel – Manchester City
Kasper Schmeichel began his professional career with Manchester City and made eight Premier League appearances for the club. Those came between 2007/08 before he was sold to Notts County. He worked his way back up the leagues and is now a Premier League winner and regular with Leicester City!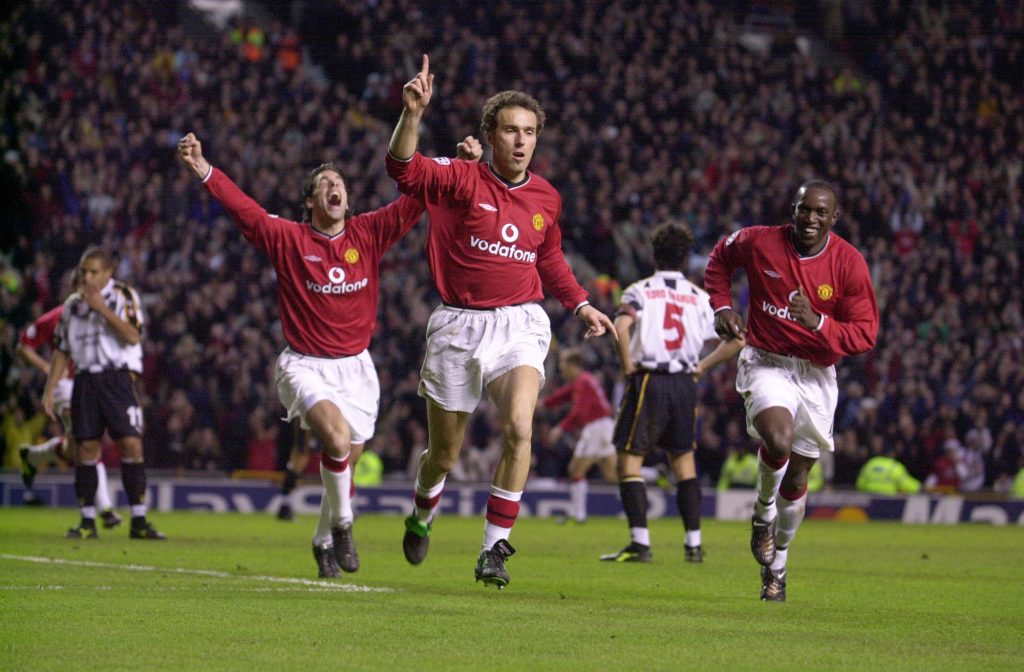 Laurent Blanc – Manchester United
Sir Alex Ferguson wanted Laurent Blanc for years, and he finally made the move to Old Trafford at the age of 35. The French defender came in to fill the void left by Jaap Stam, but he didn't exactly set the Premier League alight. Some would've forgotten he played for the Red Devils, but he managed to win a league title during his two-year stay.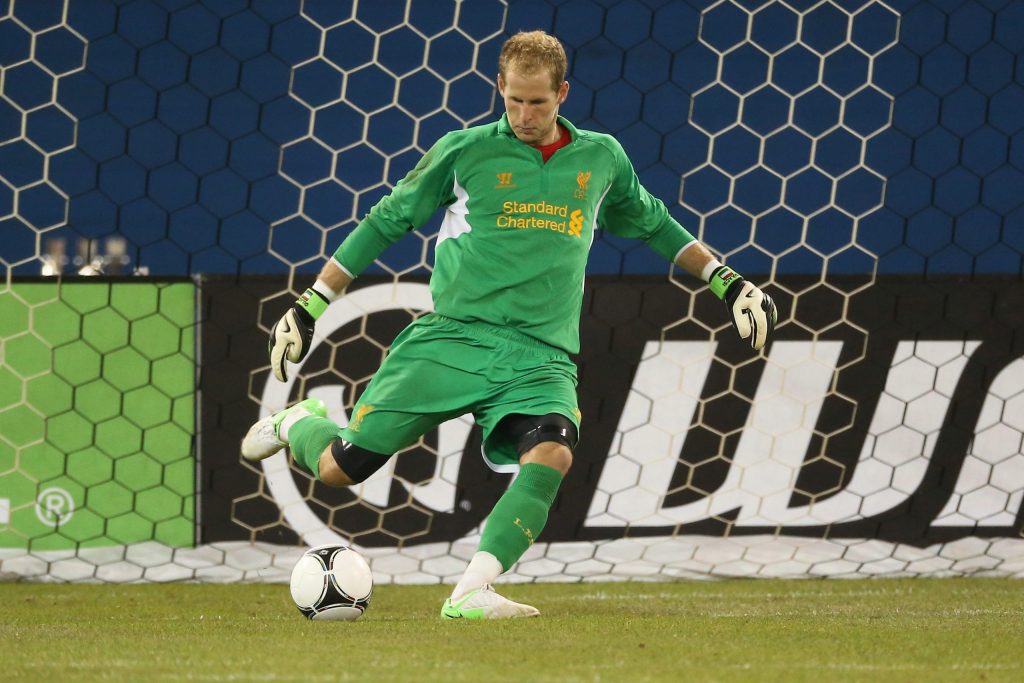 Peter Gulacsi – Liverpool
Peter Gulacsi's name will ring a bell for some, but he won't be remembered as a Liverpool star, that's for sure! He was on the books at Anfield for five years but found himself on loan with the likes of Hereford United and Tranmere Rovers during that time. He's now a Champions League regular with Bundesliga side RB Leipzig.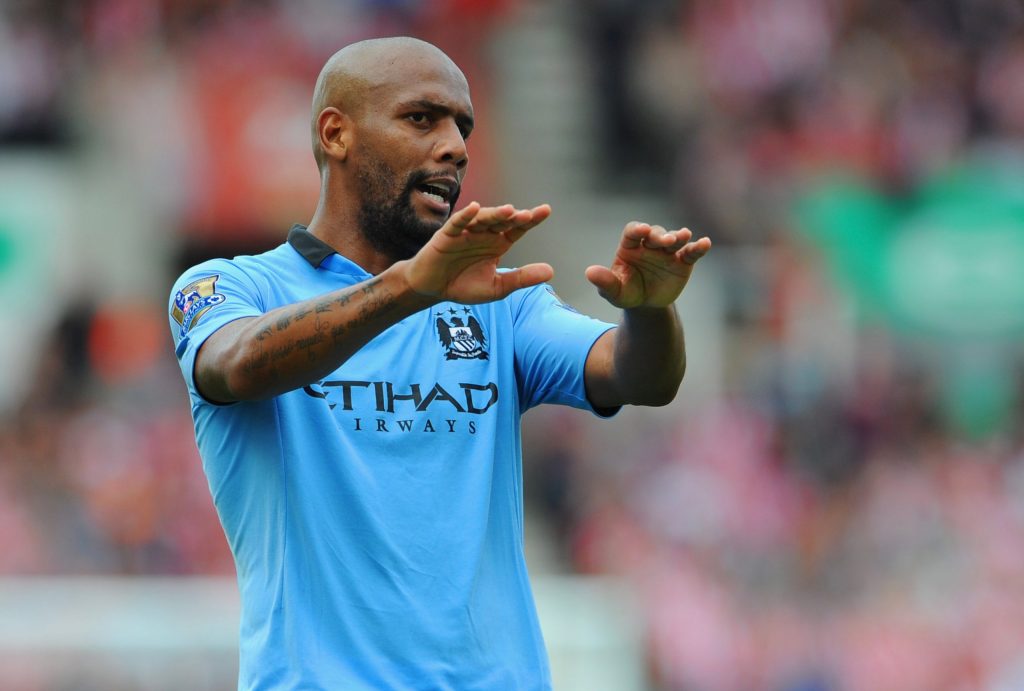 Maicon – Manchester City
Many fans will remember Maicon for his six-year stint at Inter Milan but will wonder what happened to the Brazilian next. He actually moved to Manchester City, but struggled during his 12-month stay at the Etihad and returned to Italy with Roma. Some probably wouldn't have realised he was a Premier League player during the 2012/13 season!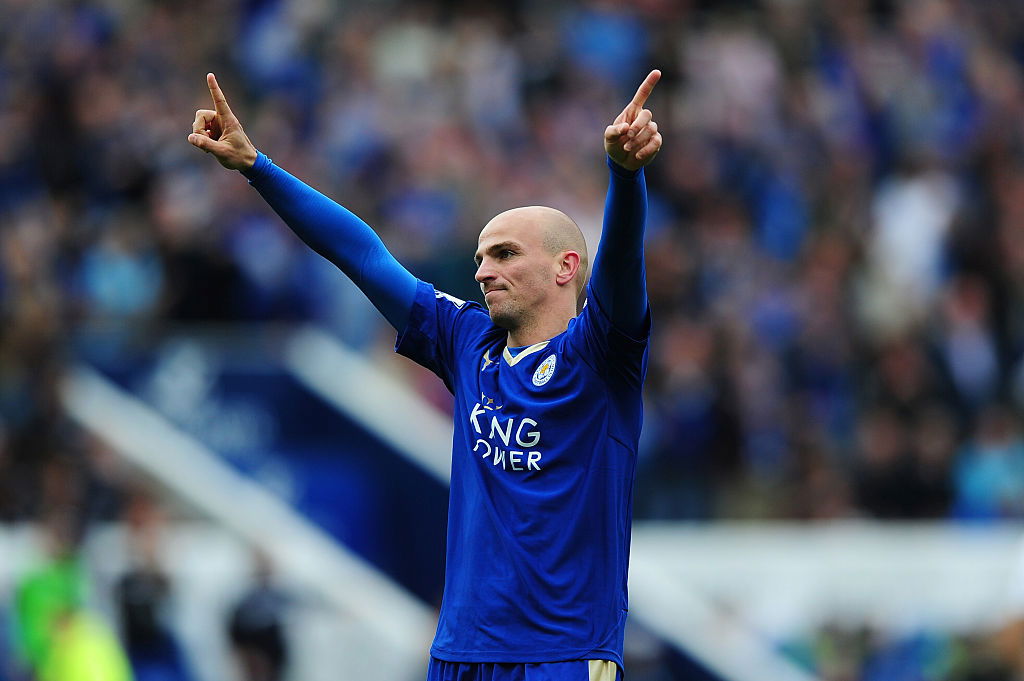 Esteban Cambiasso – Leicester City
Esteban Cambiasso's time as a Leicester City player was overshadowed due to the Foxes' memorable two seasons between 2014-2016. However, if it wasn't for the Argentine's excellent displays, the club's remarkable league triumph the following season wouldn't have been possible as they'd probably have been relegated!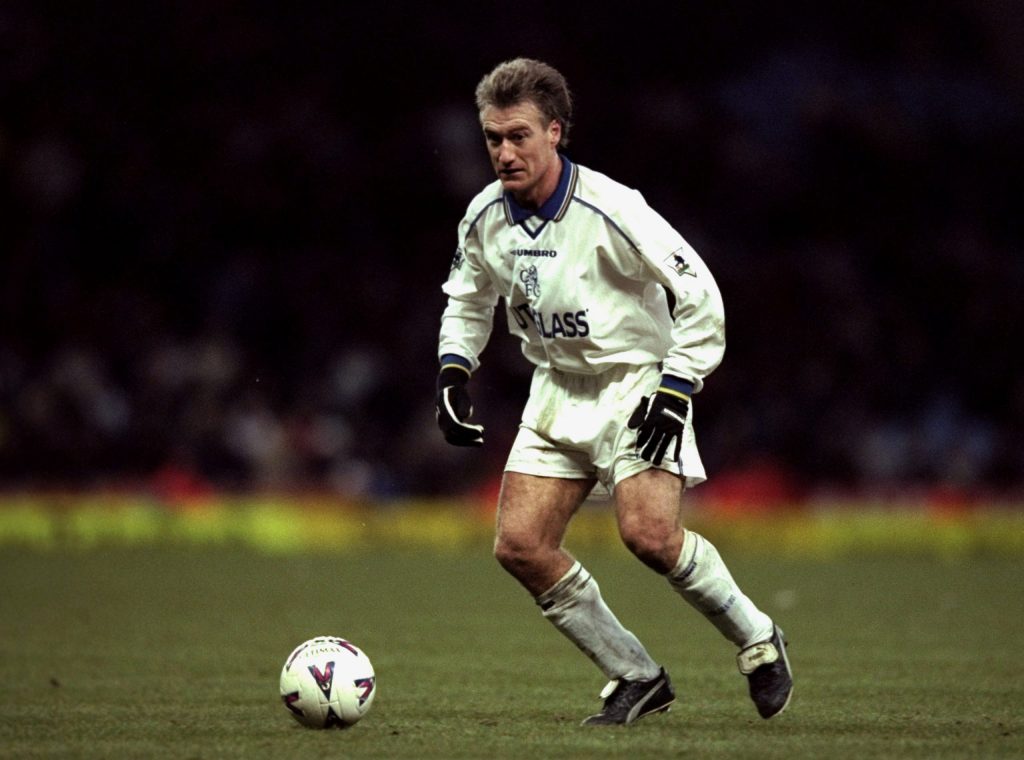 Didier Deschamps – Chelsea
Didier Deschamps has been in charge of the French national team since 2012, but he was also a world-class player back in the day. He played in four different countries during his time on the pitch, and the younger generation may not know he turned out in the Premier League with Chelsea. The midfield general helped the Blues win the FA Cup in his only season at Stamford Bridge.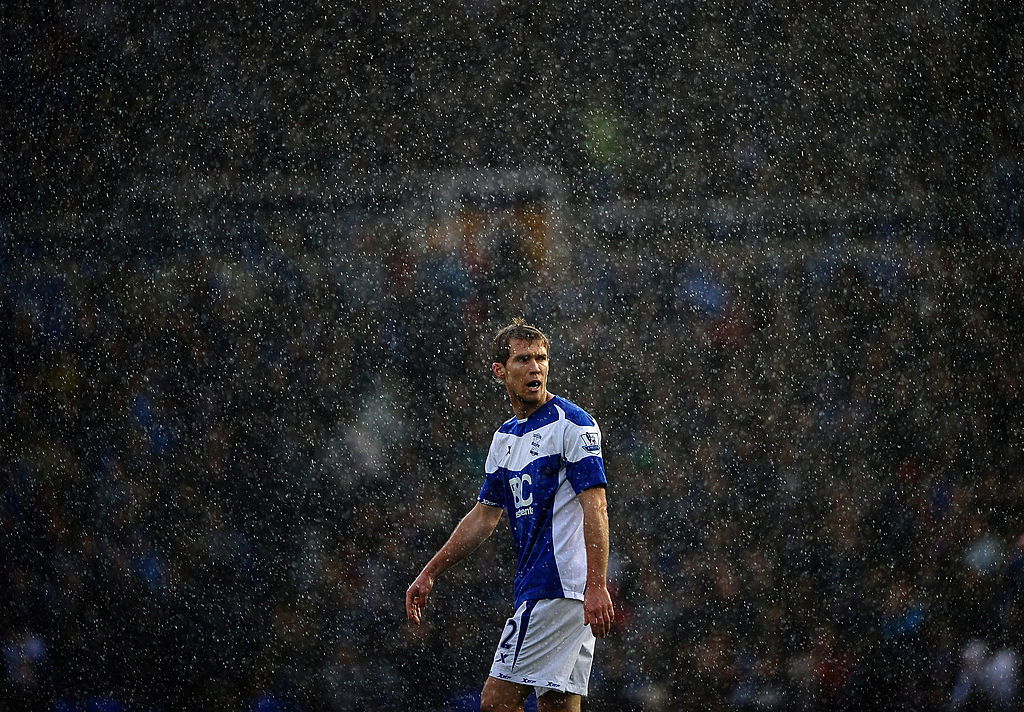 Alexander Hleb – Birmingham City
Arsene Wenger could always rely on Alexander Hleb during his three-year stay in north London, and the midfielder actually returned to the Premier League three years after leaving Arsenal for Barcelona. Birmingham City signed Hleb on loan, and he made 19 league appearances at St Andrew's.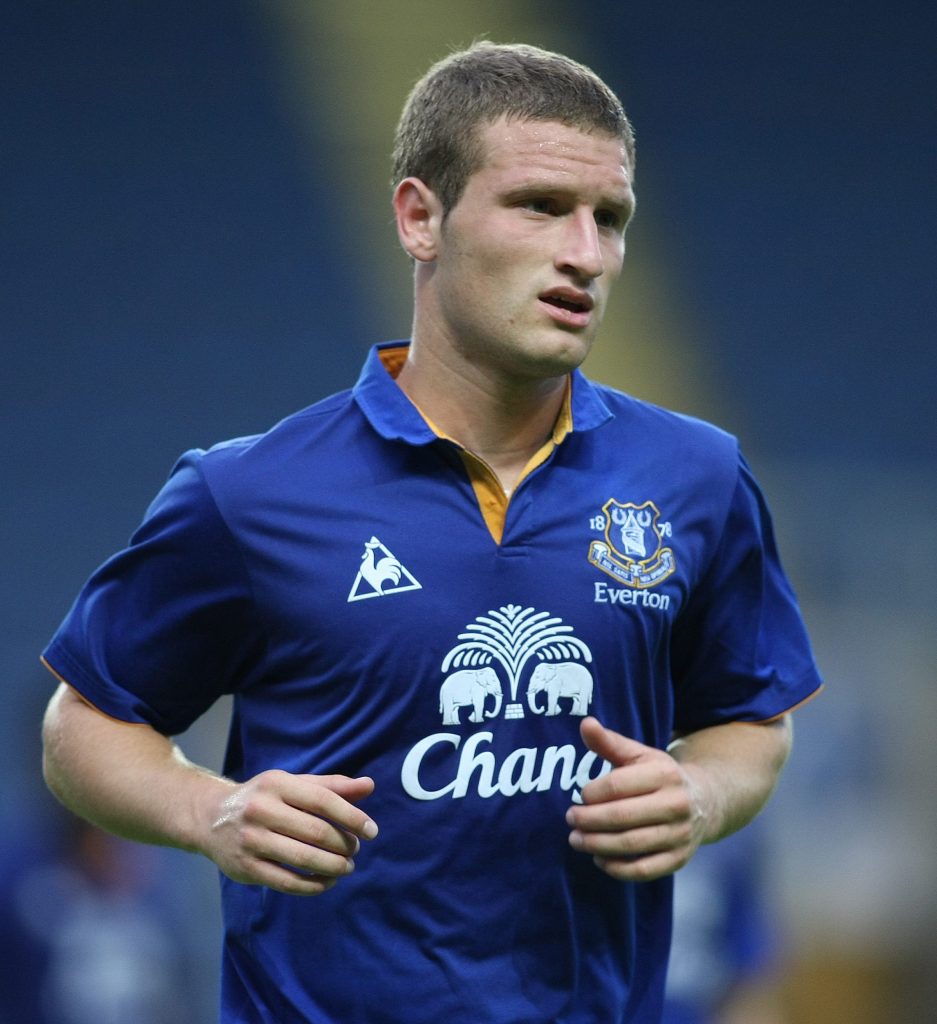 Shkodran Mustafi – Everton
This is a transfer that looks a possibility in the summer, but Shkodran Mustafi has already spent time at Everton! The Arsenal defender broke through on Merseyside in 2009 but failed to establish himself as a first-team regular for the Toffees. He moved to Italian side Sampdoria three years later.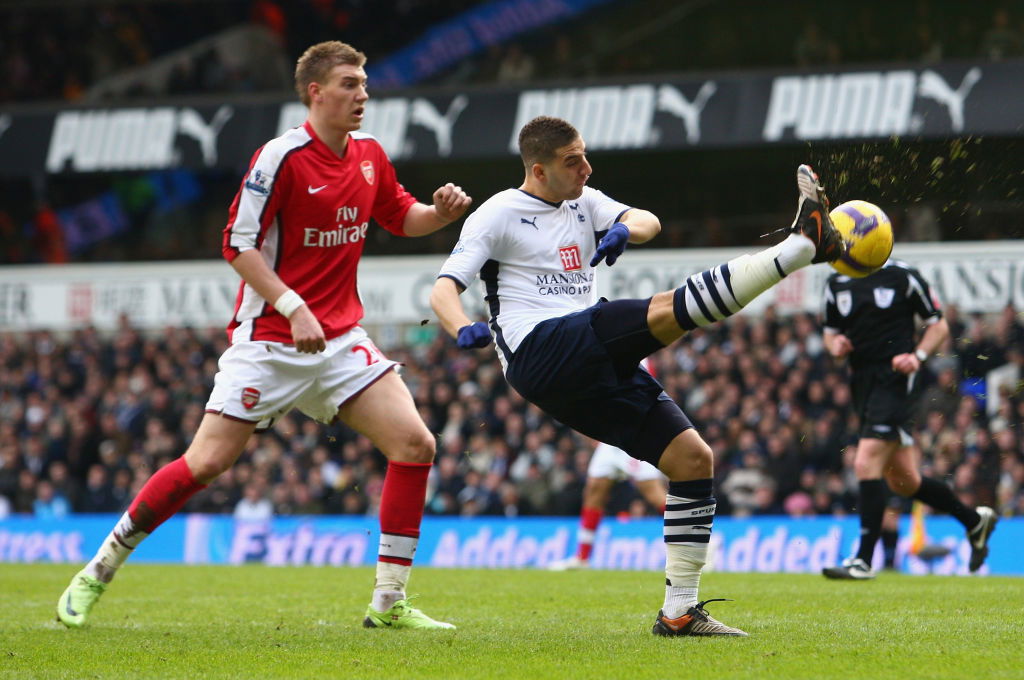 Adel Taarabt – Tottenham
Adel Taarabt will be remembered in English football for his brilliant spell at QPR, but many fans will have forgotten where the playmaker came from. He actually signed from Tottenham after a three-year stint at White Hart Lane.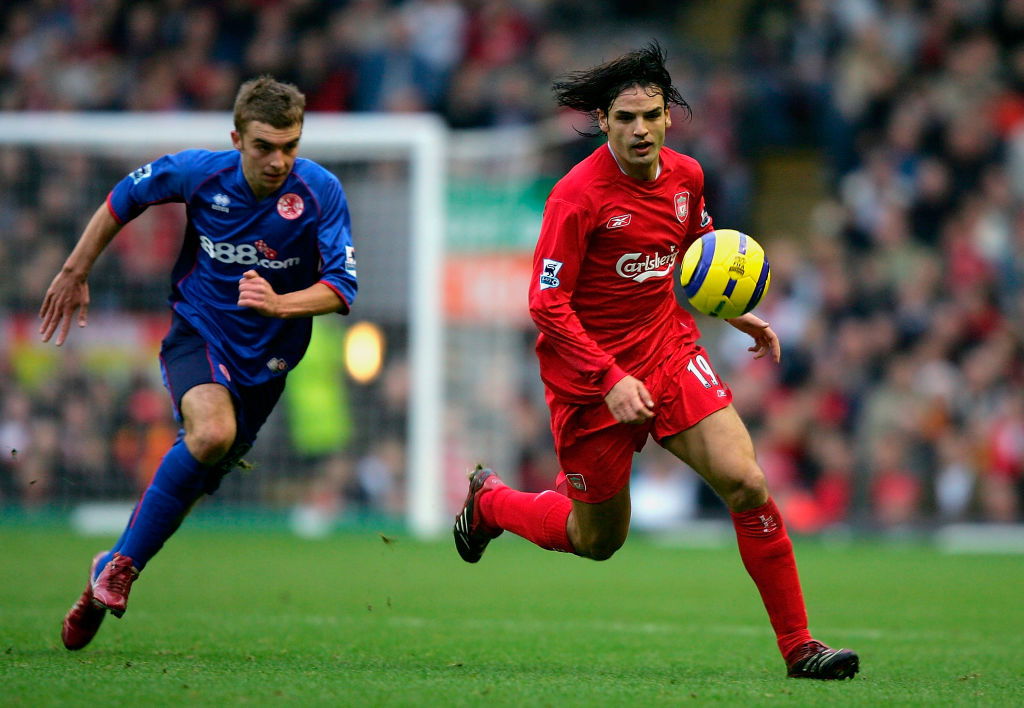 Fernando Morientes – Liverpool
Fernando Morientes should have been a success at Liverpool. The Spanish striker made the move to Merseyside in 2005, but his stay in England lasted just 18 months. Some have probably forgotten that he even represented the Reds, which sums up the impact he made at Anfield under Rafael Benitez!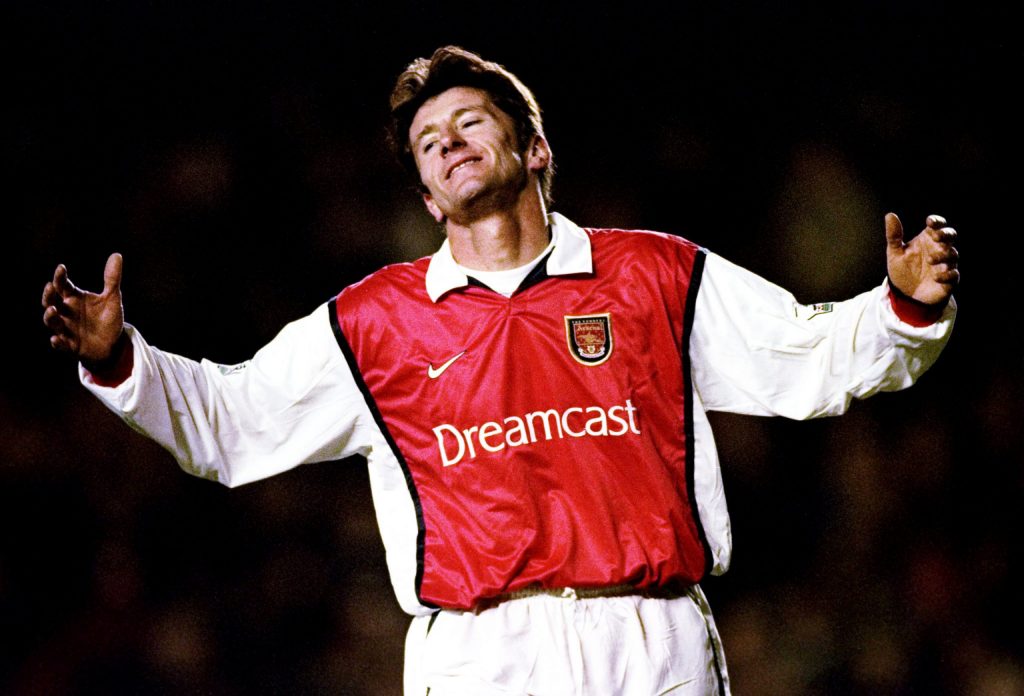 Davor Suker – Arsenal
Brought in at Arsenal from Real Madrid as an experienced replacement for Nicolas Anelka in 1999, unfortunately, Davor Suker never brought his fine form from Madrid to London. The legendary striker should've been a success under Arsene Wenger, but he'll be remembered as another world-class star who failed to live up to the hype in England and was subsequently forgotten.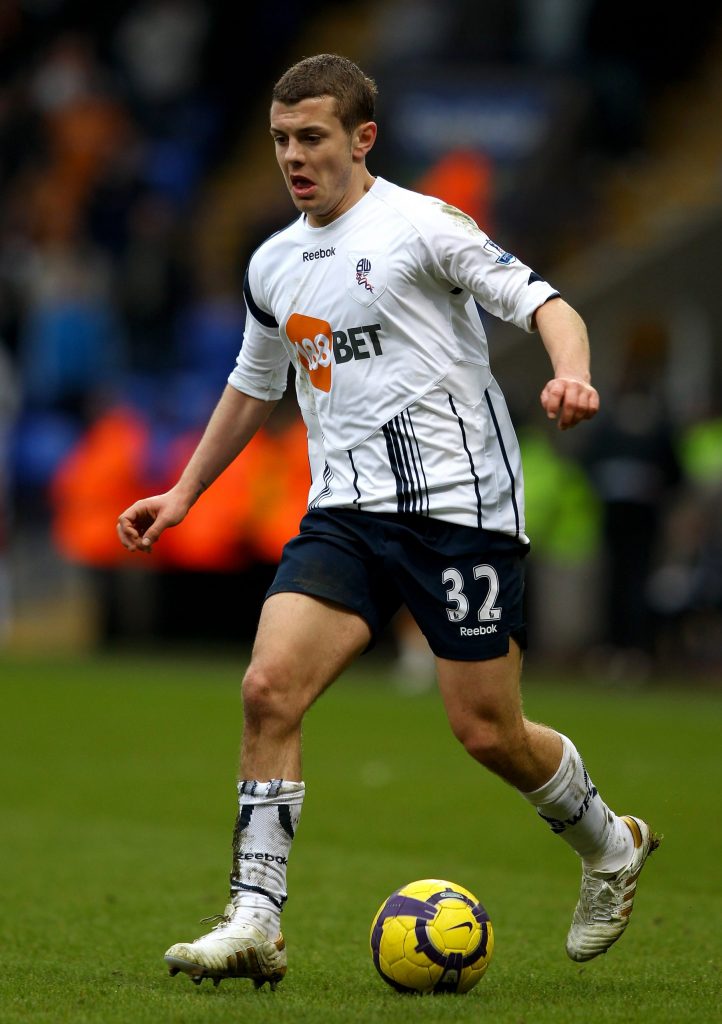 Jack Wilshere – Bolton Wanderers
Jack Wilshere spent 10 years at Arsenal and was tipped to be the next big thing when he broke through in north London. He enjoyed a first real taste of senior football on loan at Bolton Wanderers in 2010, but some forget that even happened!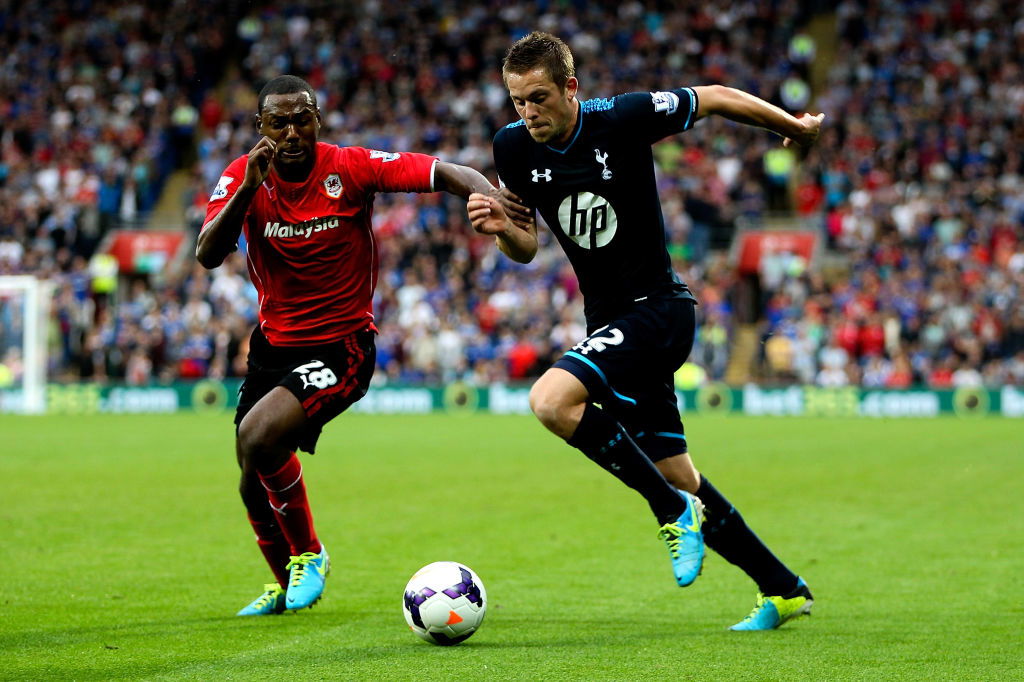 Gylfi Sigurdsson – Tottenham
The majority of Gylfi Sigurdsson's career has been spent in England, and the attacking midfielder has played for four different sides. One of those was Tottenham, and some may have forgotten his time at White Hart Lane, mainly because it wasn't the most memorable two years of his career!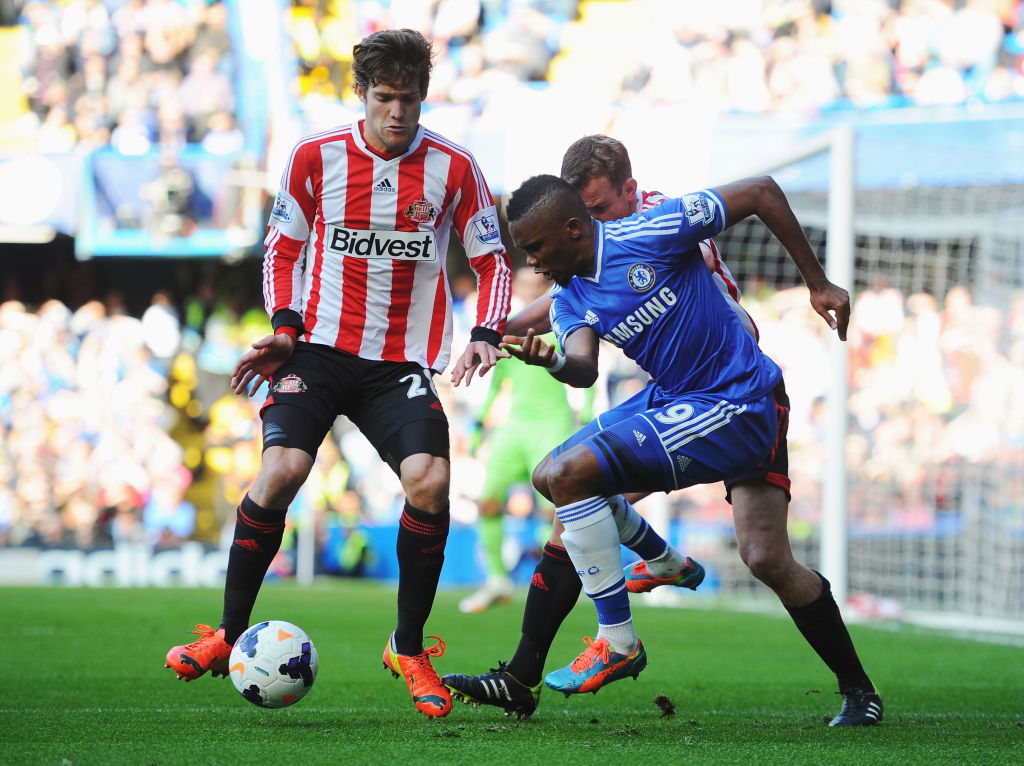 Marcos Alonso – Sunderland
Many will remember Marcos Alonso's first taste of English football with Bolton Wanderers, but hardly anyone will have any memory of his second stint in the Premier League with Sunderland. He joined on loan from Fiorentina in 2014 and returned to England with Chelsea in 2016.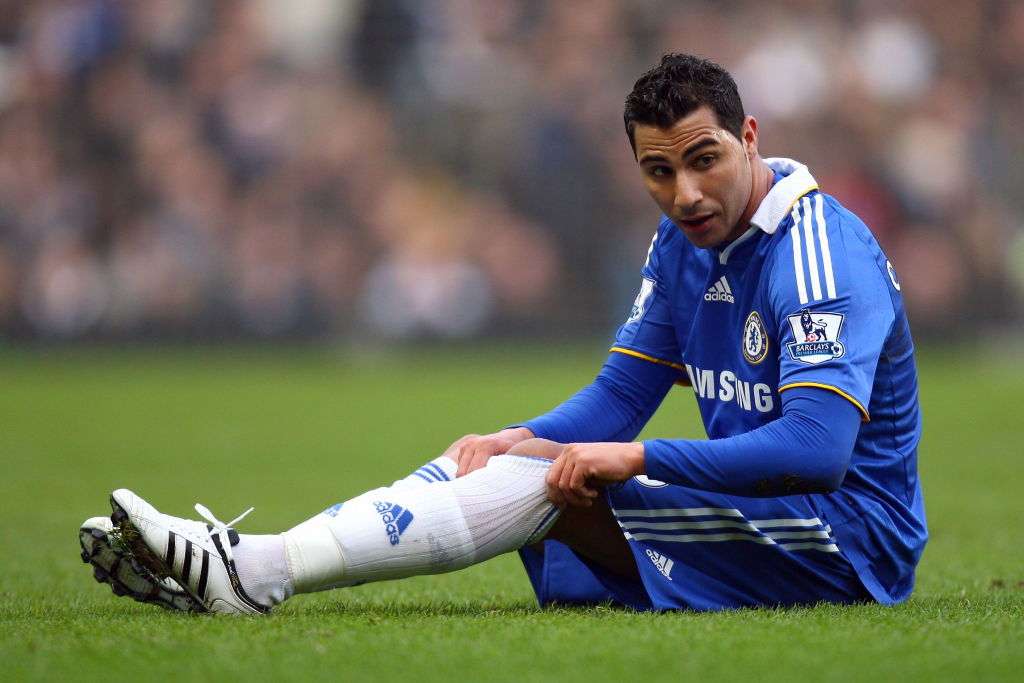 Ricardo Quaresma – Chelsea
Chelsea fans will want to erase the memory of Ricardo Quaresma in a Blues shirt, while others would've forgotten it even happened! The winger was named as the worst footballer in Italy at the end of the 2008/09 season, so it probably wasn't the best idea for Chelsea to sign Quaresma on loan halfway through that campaign!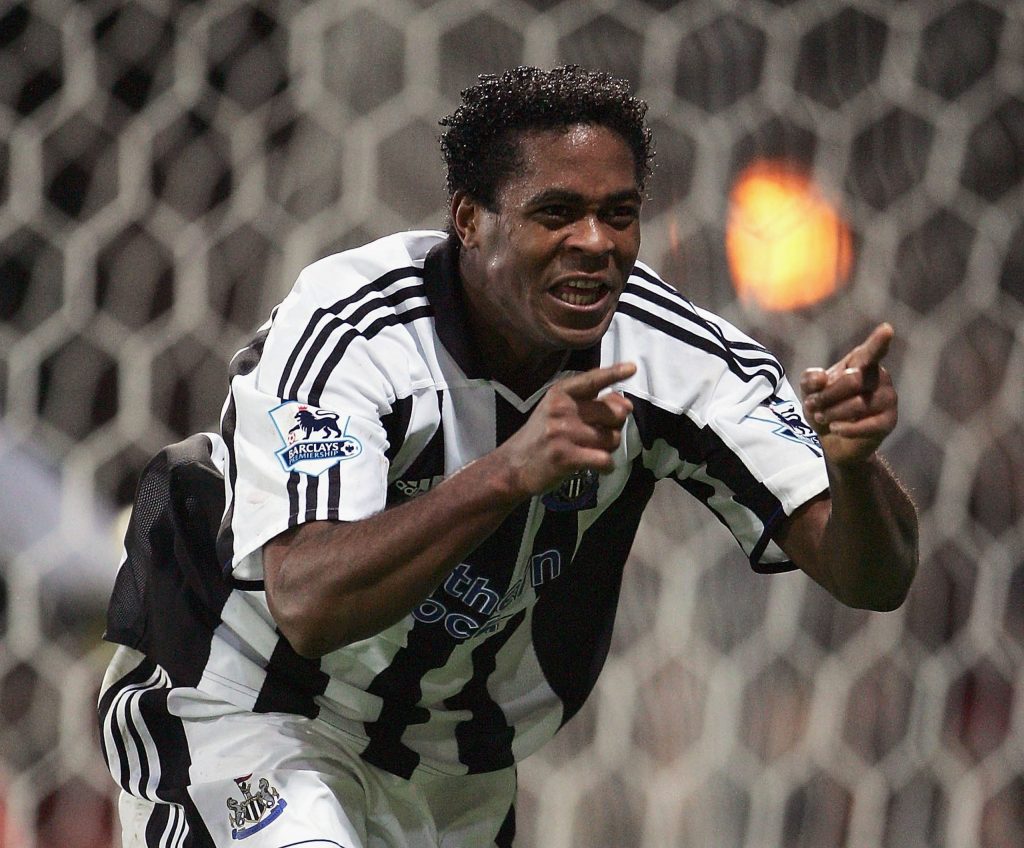 Patrick Kluivert – Newcastle United
To be honest, we forgot that Patrick Kluivert played for Newcastle United, so that just sums up how his stay in England went. Plenty was expected of the Dutch striker when he swapped the Nou Camp for St James' Park in 2004, but he was on the move again just 12 months after arriving in the north east.
Nuri Sahin – Liverpool
Nuri Sahin arrived at Liverpool on loan in 2012 looking to get back to his impressive form that earnt him a move from Borussia Dortmund to Real Madrid. Unfortunately, he failed to make an impact at Anfield and after six months, had his loan spell cut short.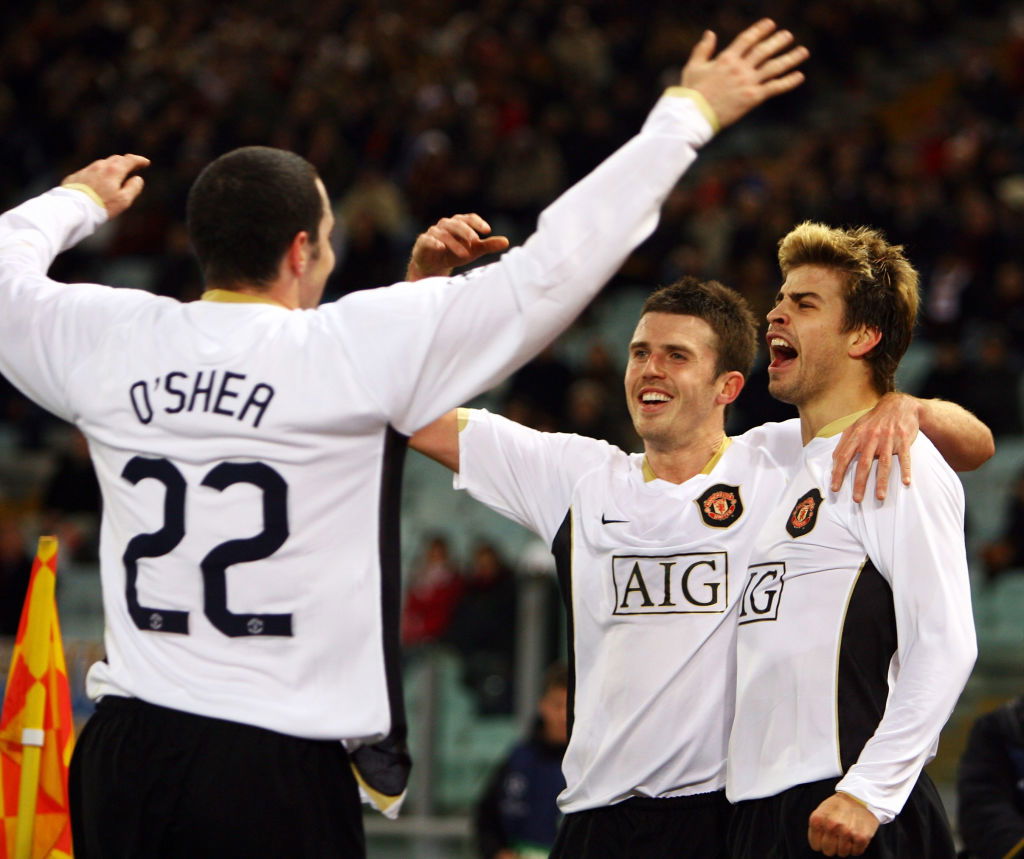 Gerard Pique – Manchester United
Gerard Pique will go down as a Barcelona legend when he retires, and most Manchester United fans will know the defender was at Old Trafford during the early stages of his career. Some fans would have totally forgotten though, and to be honest, most Red Devils supporters will want to erase that memory, especially considering what he's gone on to achieve at the Nou Camp.
Jerome Boateng – Manchester City
This is one that doesn't really get discussed, but Jerome Boateng was a Manchester City player at one point! The German defender struggled at the club and left after just one season at the Etihad. He's gone from strength to strength at Bayern Munich and has been one of the best central defenders in world football over the last 10 years.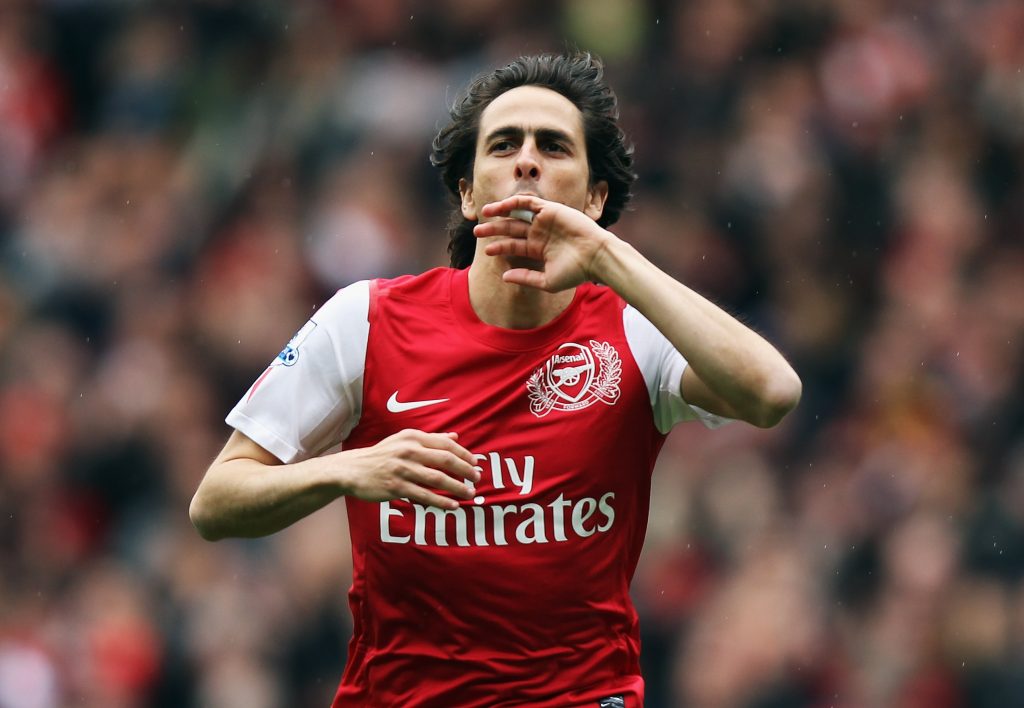 Yossi Benayoun – Arsenal
Yossi Benayoun played for six different Premier League clubs, one of which was Arsenal. The midfielder will best be remembered for his time with West Ham and Liverpool, but he made 19 league appearances for the Gunners, scoring four goals. Don't ask us who they were against, we totally forgot he even worked under Arsene Wenger!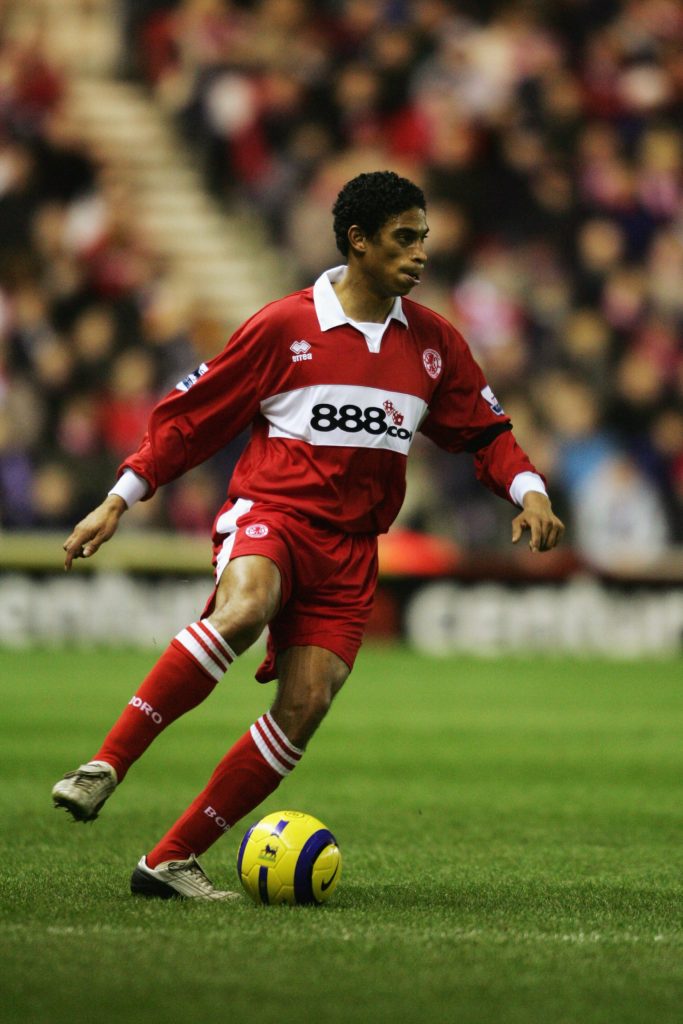 Michael Reiziger – Middlesbrough
Ajax, AC Milan, Barcelona and PSV were the sides who benefitted from Michael Reiziger's services, and so did Middlesbrough! The reliable Dutch defender made the move to England in 2004, but never really lived up to the hype in the Premier League and won't be remembered as a Boro icon.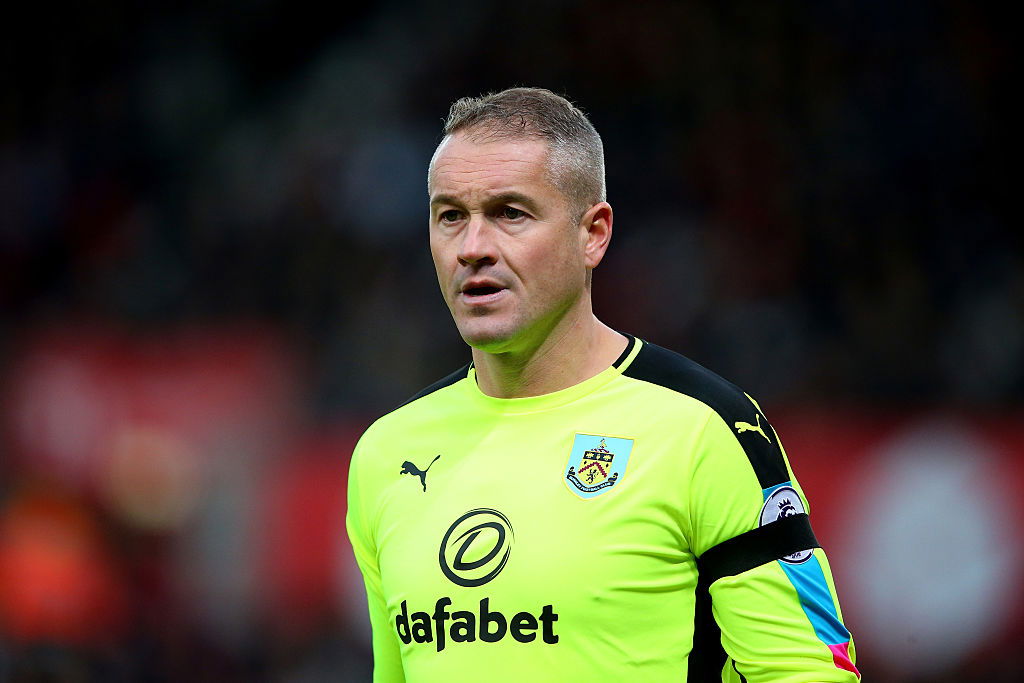 Paul Robinson – Burnley
Paul Robinson has gone down as one of the Premier League's best goalkeepers after lengthy stints at Leeds United, Blackburn Rovers and Tottenham, but he actually ended his career as a Burnley player. He only made three top-flight appearances for the Clarets before hanging up his gloves.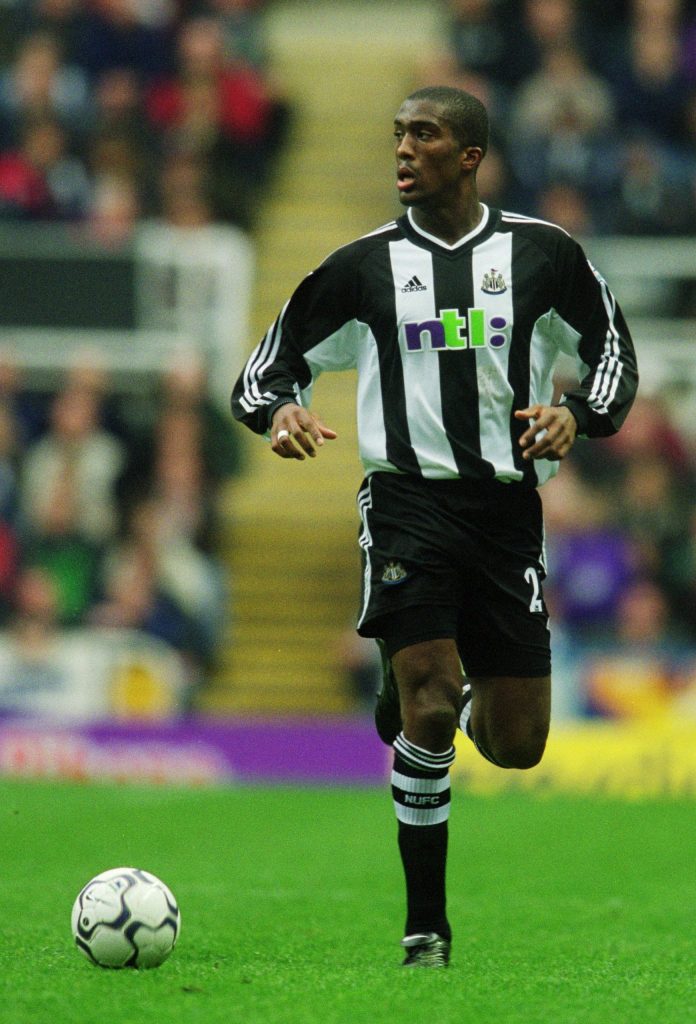 Sylvain Distin – Newcastle United
Sylvain Distin made 469 Premier League appearances, but some will be surprised to learn that the defender's first taste of English football actually came with Newcastle United. The Frenchman moved to St James' Park on loan from Paris Saint-Germain in 2001 before joining Manchester City permanently 12 months later.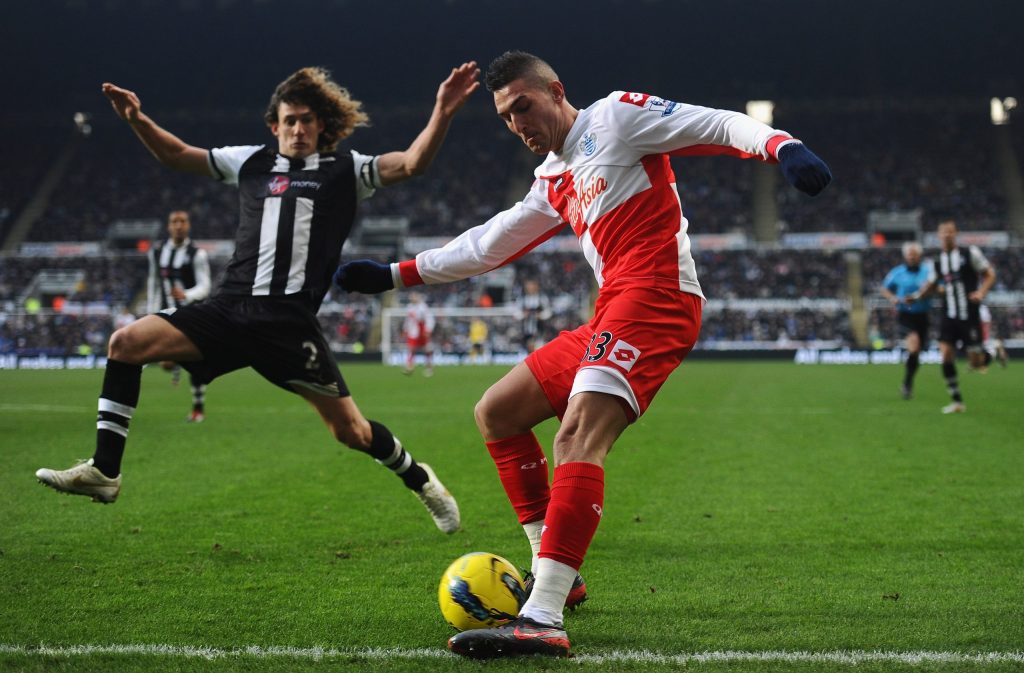 Federico Macheda – QPR
That goal against Aston Villa in 2009 for Manchester United will be Federico Macheda's best Premier League memory. His worst? Probably his short loan spell out on loan with QPR in 2012. He made just three league appearances under Mark Hughes.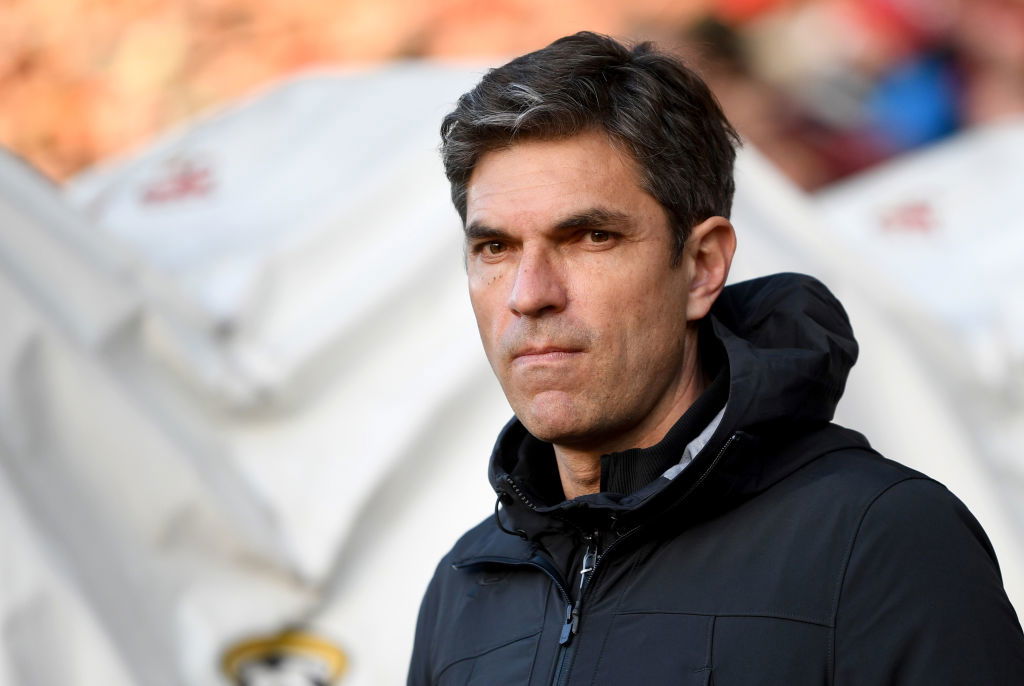 Mauricio Pellegrino – Liverpool
Mauricio Pellegrino's most recent stint in the Premier League came as Southampton boss, but he actually turned out as a player in England. He was signed by Liverpool in 2005 on a free transfer, however, the defender was unable to appear in the Reds' memorable Champions League triumph as he was cup-tied! He made just 12 appearances for the Reds and was probably forgotten in amongst the club's fifth European triumph.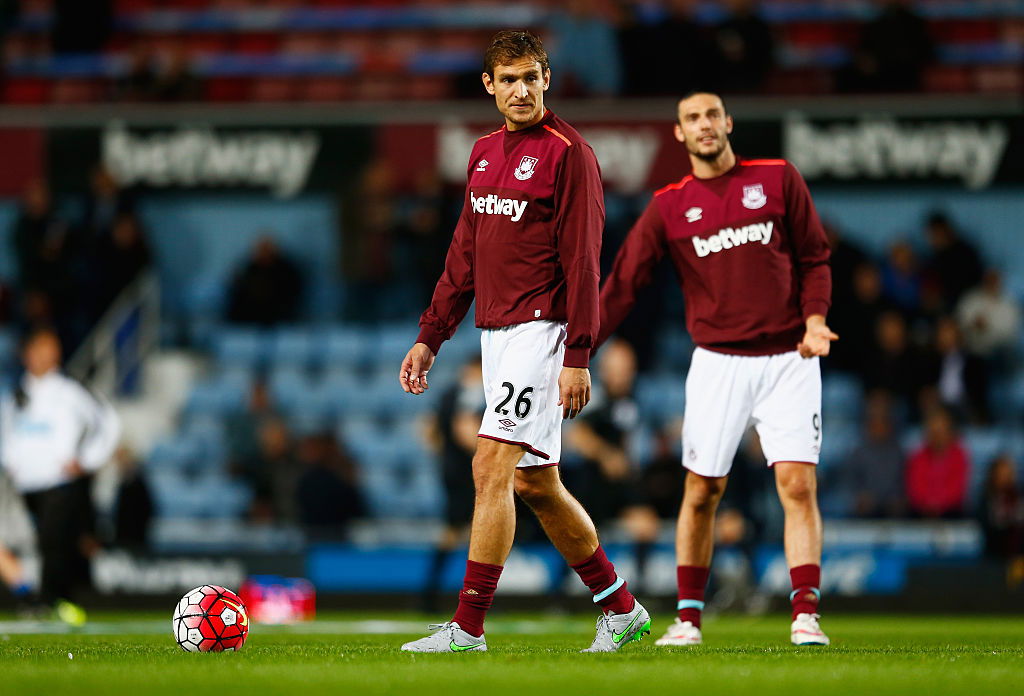 Nikica Jelavic – West Ham
Rangers, Everton and Hull City fans will have some fond memories of Nikica Jelavic, but West Ham? We forgot he even turned out for the Hammers if we're totally honest! The forward made just 13 league appearances at Upton Park, scoring once.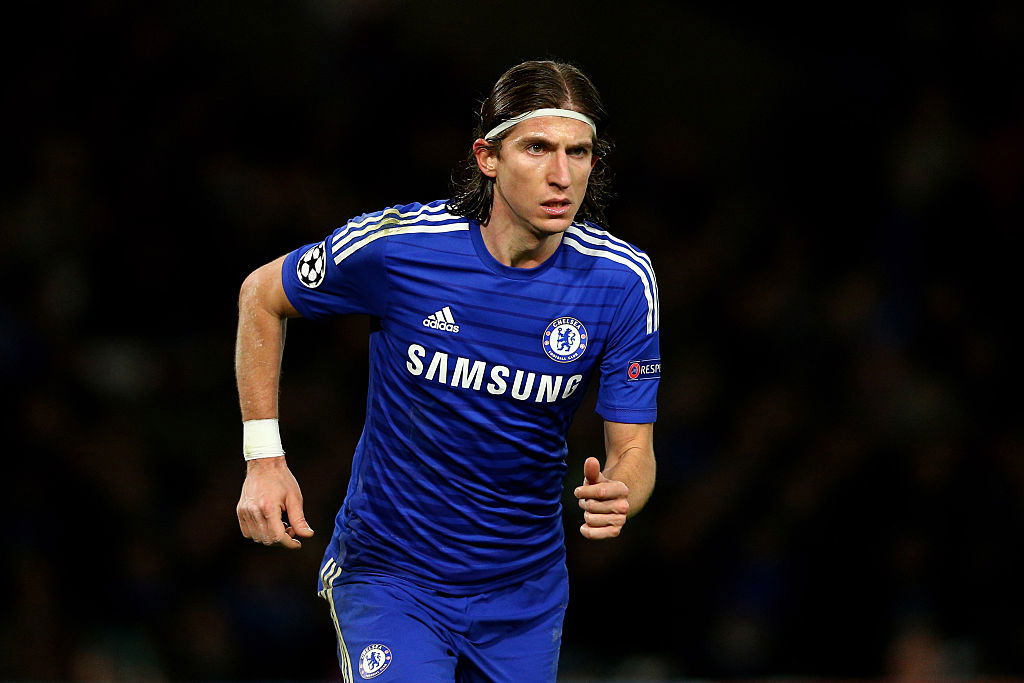 Filipe Luis – Chelsea
Filipe Luis has been regarded as one of the best left-backs in the world over the last 10 years with Atletico Madrid, so it's crazy to think that he tried, failed and is now forgotten as a Premier League player. He moved to Chelsea in 2014 for £15m but made just 15 league appearances before returning to Spain.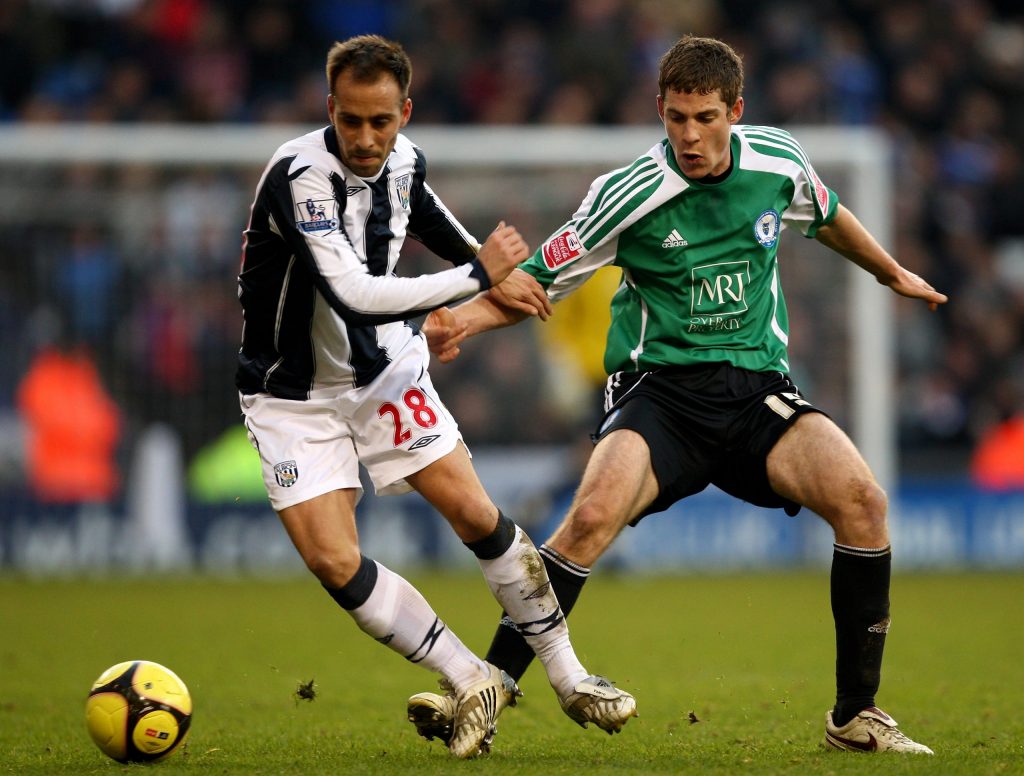 Borja Valero – West Brom
Borja Valero has appeared to get better with age and now plies his trade with Inter Milan. He actually turned out for West Brom during the early stages of his career, with the Baggies paying a club-record fee for the midfielder in 2008. He makes this list after never making an impact at The Hawthorns, and some West Brom fans have probably forgotten all about the move 12 years ago!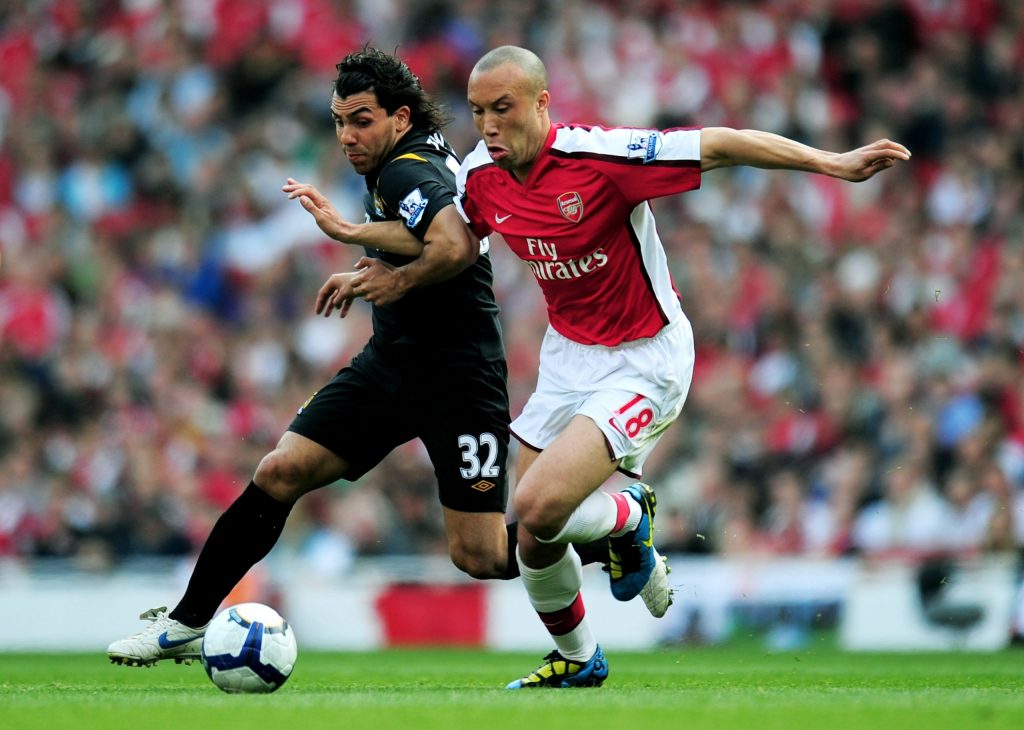 Mikael Silvestre – Arsenal
Arsenal pipped Manchester City to the signing of Manchester United defender Mikael Silvestre in 2008, and to be honest, Arsene Wenger probably wishes he didn't bother! The Frenchman spent two years with the Gunners and never really made a positive impact in north London. His place in our forgotten list sums up his time with the club.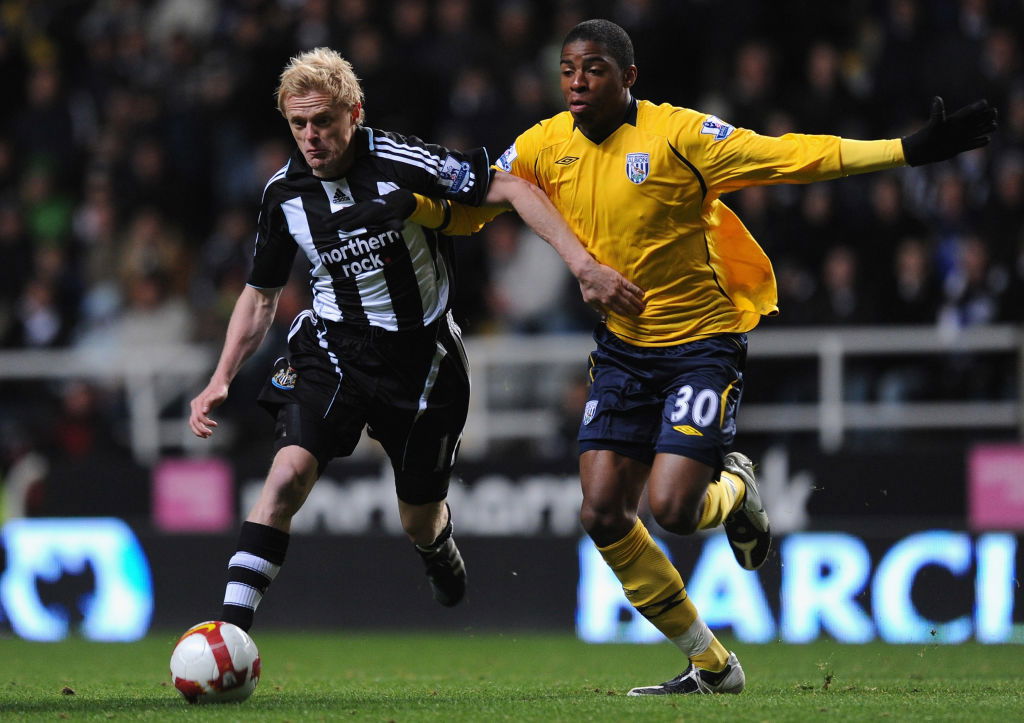 Damien Duff – Newcastle United
Damien Duff is up there as one of the best Irishmen to have played in the Premier League, and many will remember him as a Blackburn Rovers, Chelsea and Fulham player. He actually squeezed in a move to Newcastle United in between his time with the two London sides and spent three years at St James' Park!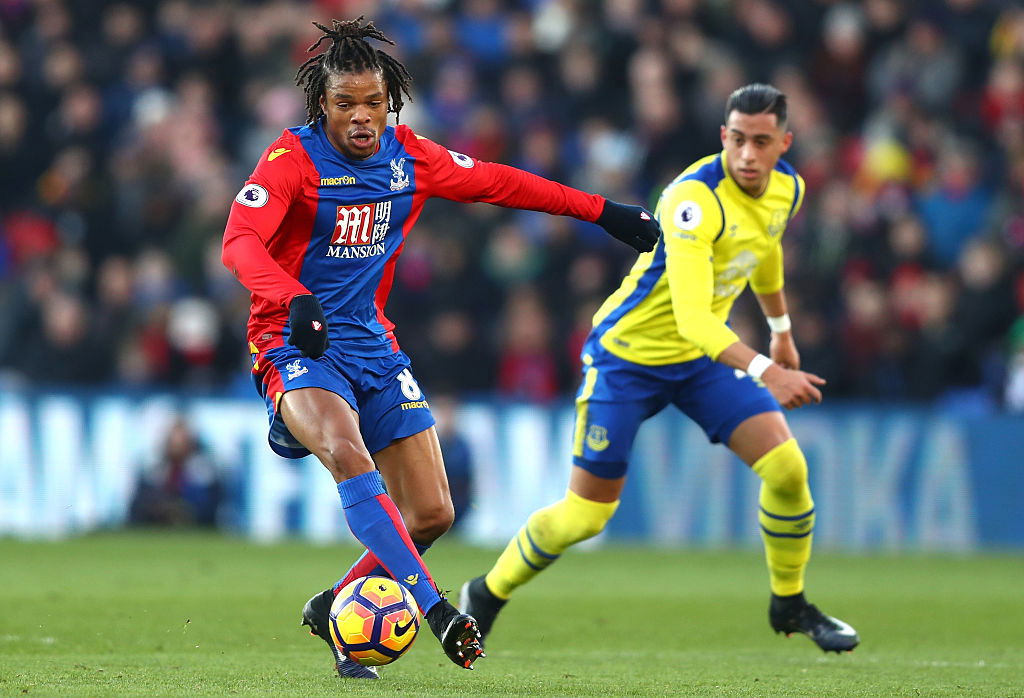 Loic Remy – Crystal Palace
Loic Remy spent four years in the Premier League, and most will remember the French forward as a QPR, Chelsea and Newcastle United player. Some might not have realised at all that Remy spent time on loan at Crystal Palace, and we don't blame them!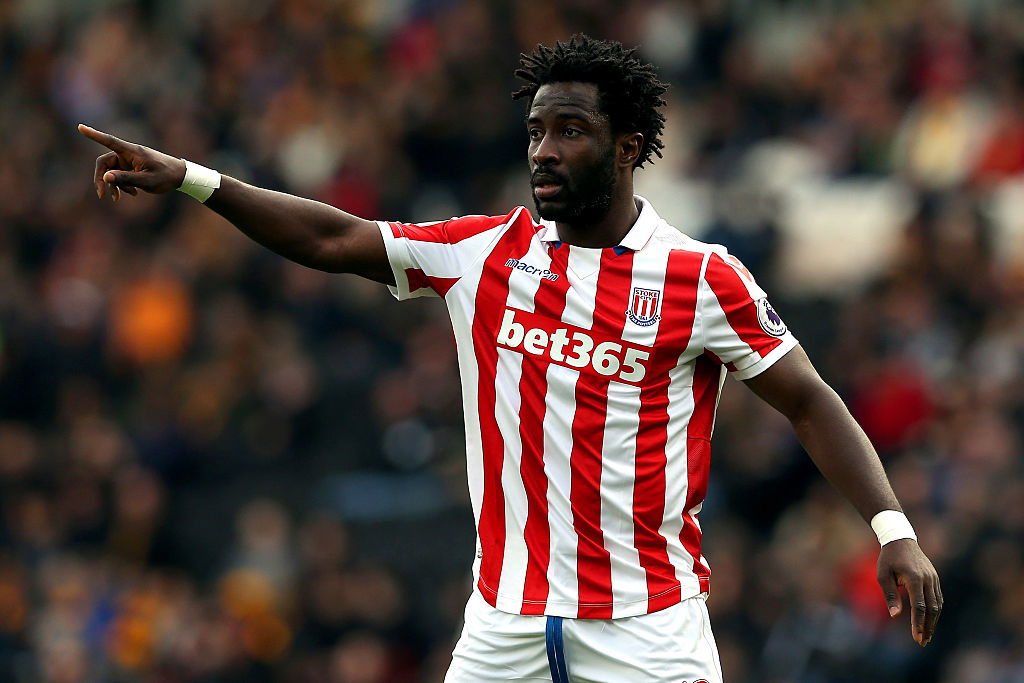 Wilfried Bony – Stoke City
Wilfried Bony's Premier League career went downhill after he left Swansea City for Manchester City in 2015. The Ivorian struggled at the Etihad, but we don't remember him being loaned to Stoke City! He was though, and he scored two goals in 10 league appearances for the Potters.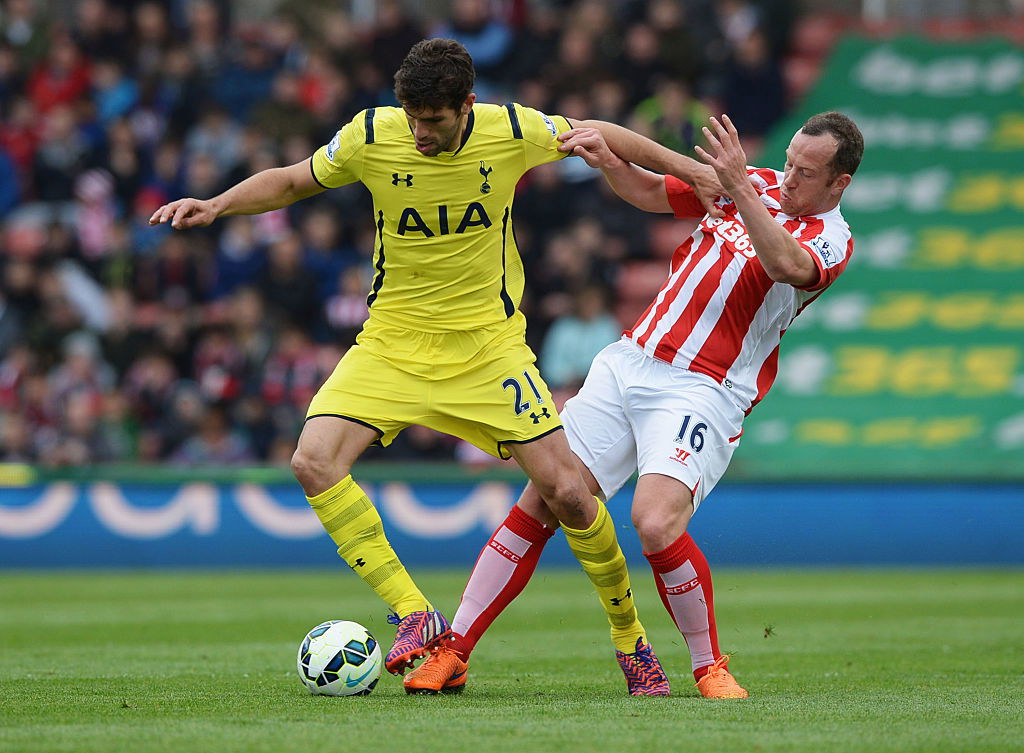 Federico Fazio – Tottenham
Federico Fazio has been a solid performer in Serie A with Roma over the last three years, and followers of Italian football will see a completely different player to the one who was with Tottenham for three years. He struggled at White Hart Lane and never made an impact in the Premier League.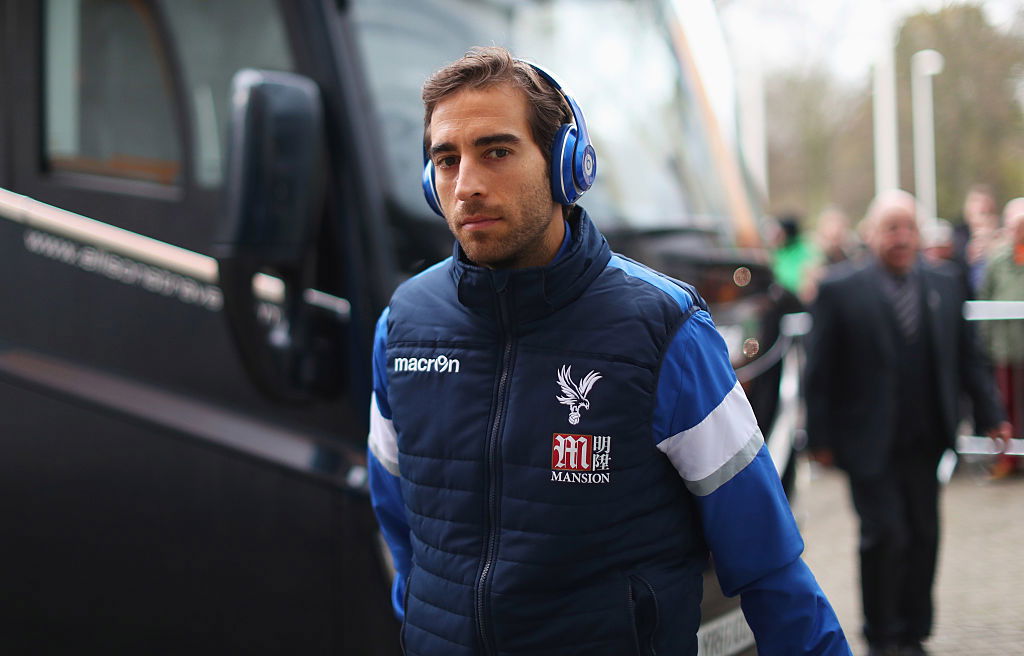 Mathieu Flamini – Crystal Palace
Most will remember Mathieu Flamini's time in the Premier League with Arsenal, but he actually played for Crystal Palace as well! The holding midfielder spent the 2016/17 season at Selhurst Park but was released after 12 months with the Eagles.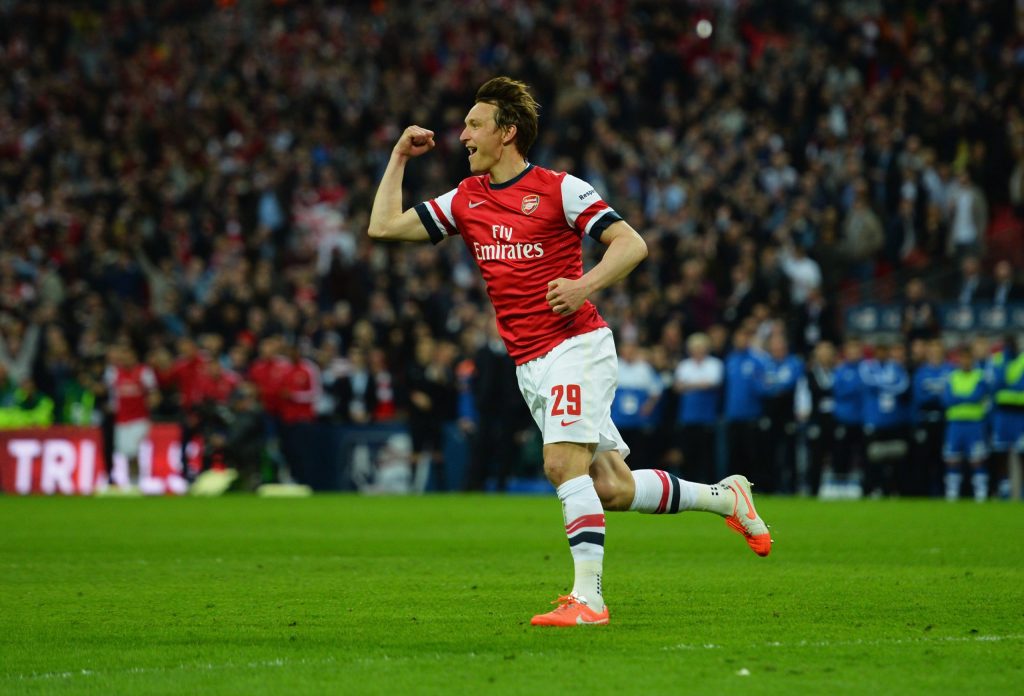 Kim Kallstrom – Arsenal
Arsenal have had their fair share of bizarre loan signings who have been quickly forgotten by plenty of Gunners fans, and Kim Kallstrom fits that bracket. The midfielder arrived on a temporary basis from Spartak Moscow in 2014 and made just three league appearances.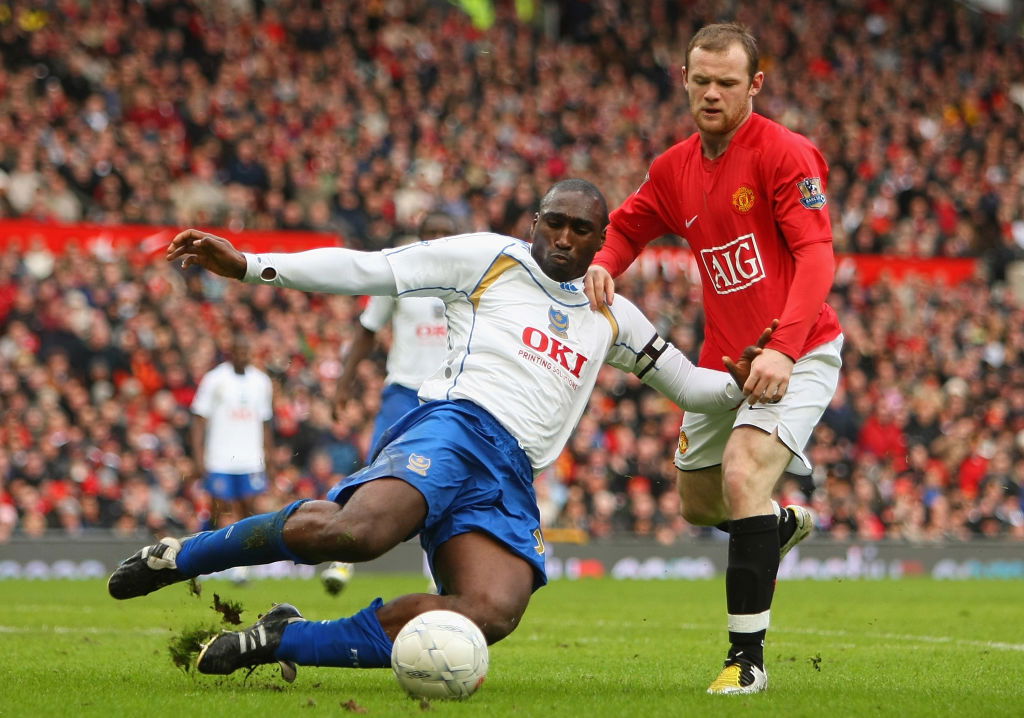 Sol Campbell – Portsmouth
Sol Campbell will mainly be remembered in the Premier League for his time with Arsenal and that controversial north London switch in 2001. However, some will have forgotten his three-season stint with Portsmouth between 2006-2009 before that bizarre move to Notts County!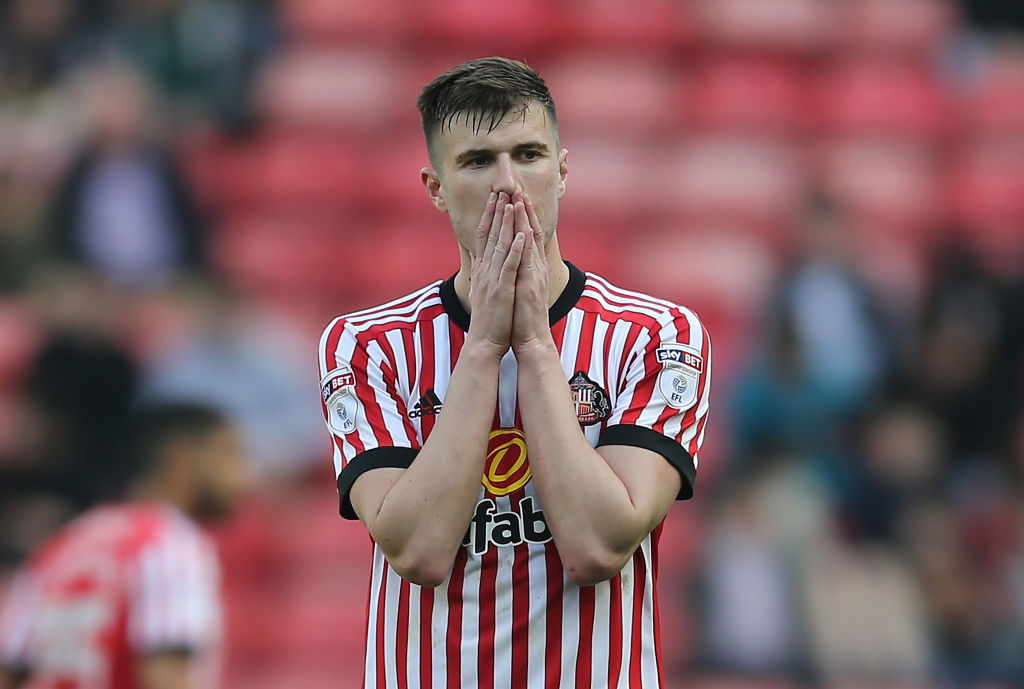 Paddy McNair – Sunderland
Paddy McNair was highly thought of at Manchester United after progressing through the club's academy, but he was sold to Sunderland in 2016. His time at the Stadium of Light wasn't exactly memorable, and some Red Devils fans will probably wonder what happened to the Northern Irishman!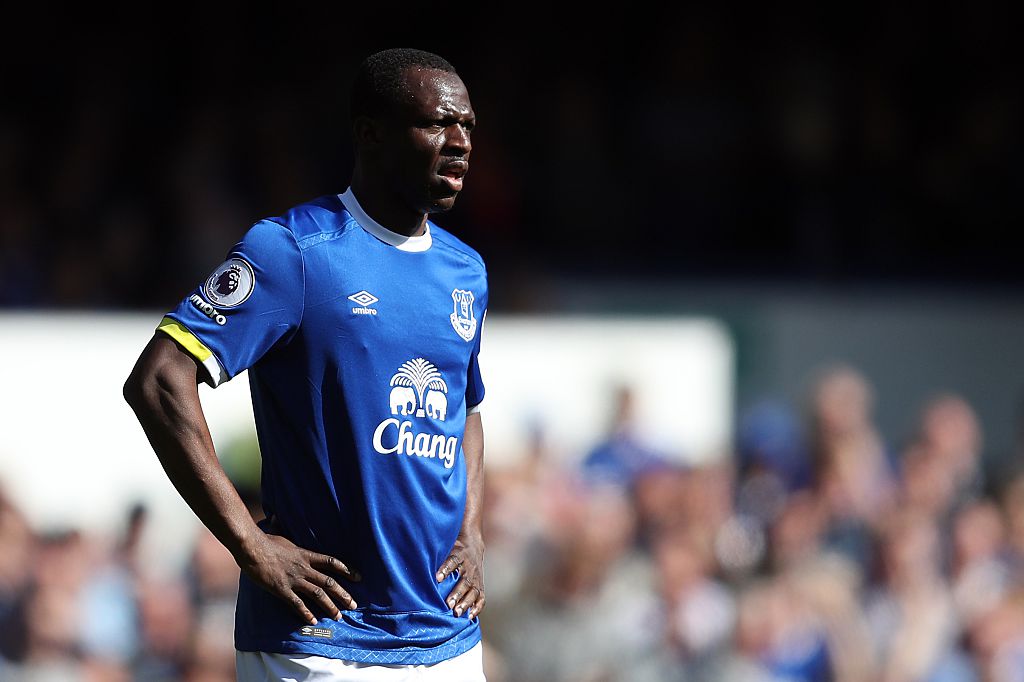 Arouna Kone – Everton
Everton have had their fair share of strikers who have flopped at Goodison Park, and one that some might have forgotten is Arouna Kone. The Ivorian arrived on Merseyside in 2013 following an impressive stint at Wigan Atheltic, and really, we should remember the forward for his time at the DW Stadium, as that was the best it got!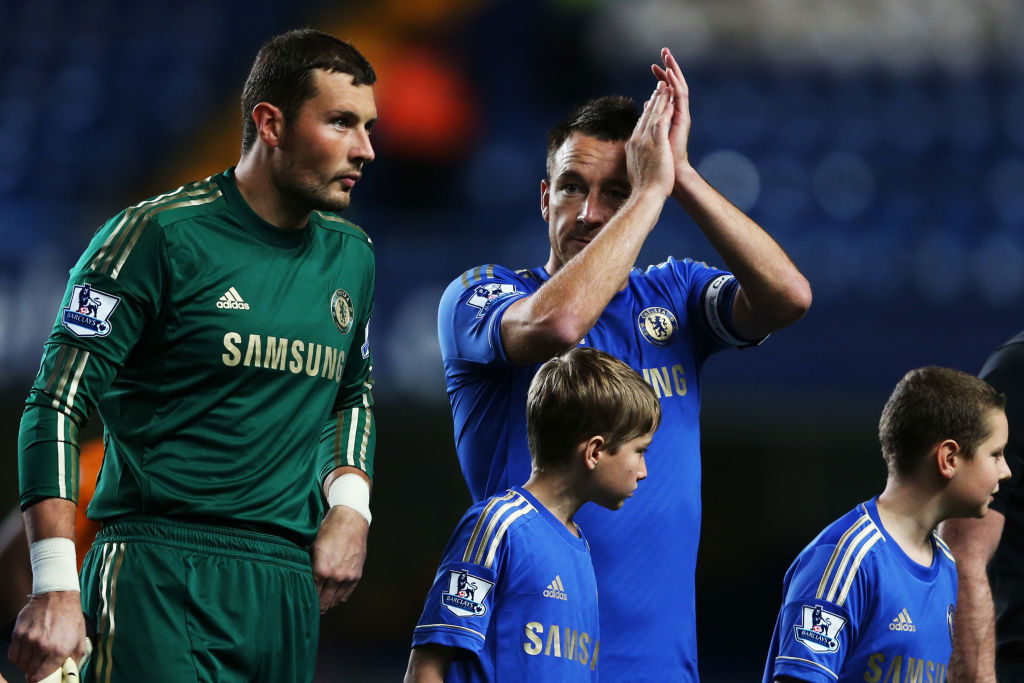 Ross Turnbull – Chelsea
Ross Turnbull was mainly a backup goalkeeper with every side he was under contract with during his 13-year career, and some will forget that he was with Chelsea for four years. He made seven Premier League appearances in those four seasons.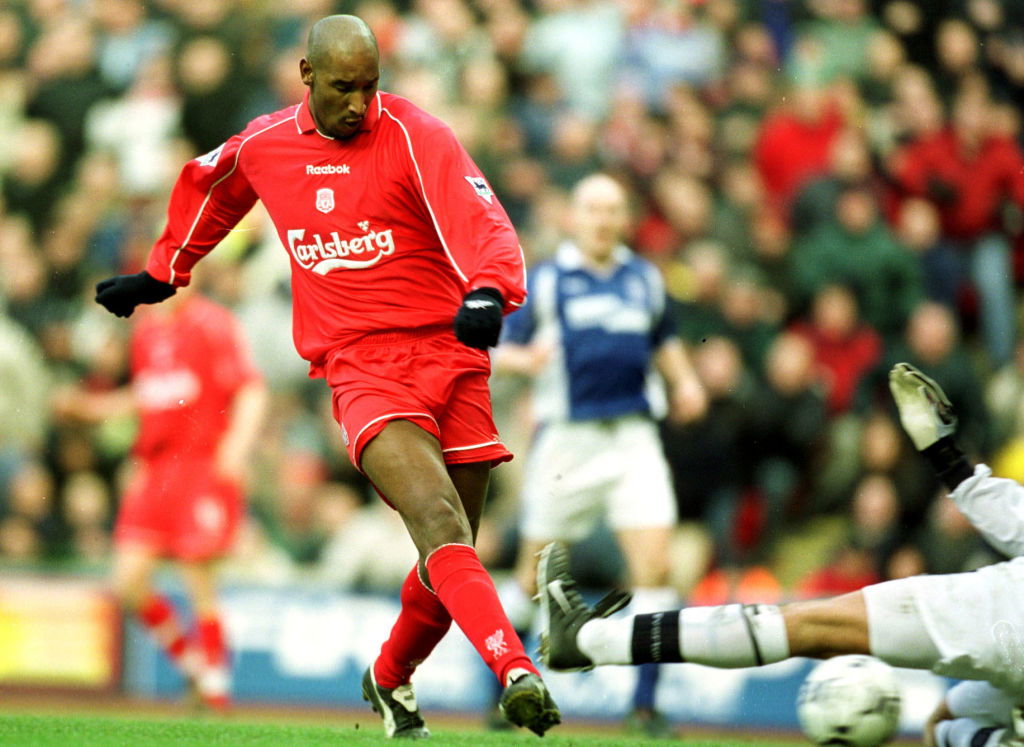 Nicolas Anelka - Liverpool
Nicolas Anelka made a name for himself in England when he broke through as a player at Arsenal. He also had successful spells with Bolton, Man City and Chelsea, however, plenty of people forget that he also spent time on loan at Liverpool in the 2001/02 season.
---